10 Cute Cat Tattoo Designs
Cats are very self dependent animals. They can survive by themselves and are not swayed by affection. Cats, even as pets are not overly energetic and have a generally calm disposition about them. A cat tattoo thus represents the ability to be able to look after oneself and be independent.
The Best Cat Tattoo Designs For Women
Here are a few cat tattoo designs suggestions.
1. Thomas cat tattoo: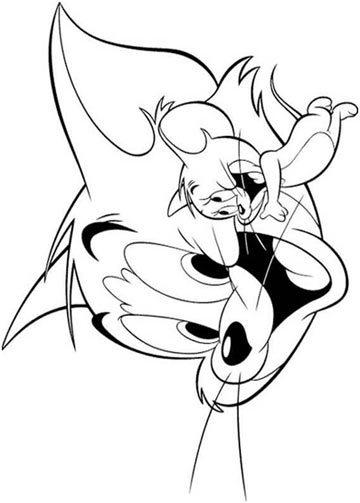 Thomas Cat or Tom Cat is the name of the cartoon character that is paired with Jerry. The cartoon is one that almost everybody is familiar with and is based on a friendly hostility between a cat and a mouse. Tom is a lively character with a lot of energy which makes him a great tattoo topic.
[ Read: Mermaid Tattoo Meaning ]
2. 3D Cat tattoo: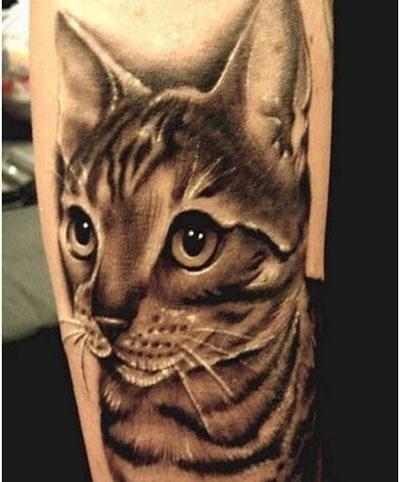 A cat tattoo can be made to look realistic by adding 3D features to it. The tattoo could have just the face or the entire body of the car. The right colours might make the tattoo look tangible and grand.
[ Read: Angelina Jolie Tattoos ]
3. Paintbrush stroke cat tattoo: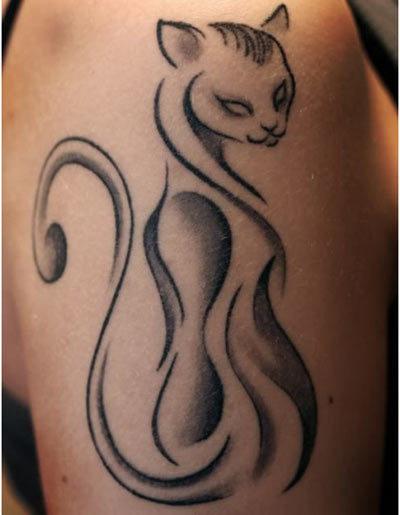 A cat tattoo can look very artistic when it has a paintbrush stroke look to it. Instead of singular lines defining the figure, the cat figure can be made with brush strokes that are not joined to each other but run free.
4. Sylvester tattoo: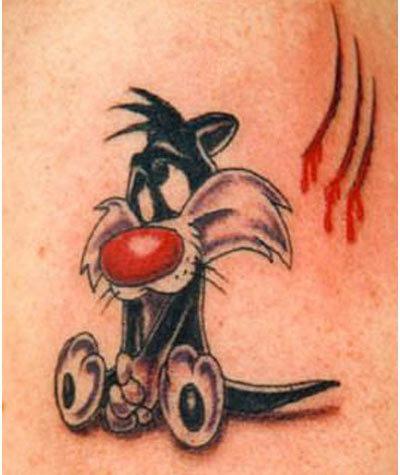 Sylvester is the cartoon character often seen chasing Tweetie pie. He is white and black with a red button nose and his body is made to look like a tuxedo. Sylvester is a lovely character to have imprinted as it represents fun and a childish carefree nature.
[ Read: Tribal Tattoo Designs ]
5. A kitten tattoo:

A kitten is an offspring of a cat and is indeed a very adorable tattoo to have. It is essentially a more feminine and gentle tattoo and would look great on any part of the body. The tattoo could be inked on the shoulder or the lower torso and touches of colour can be added to it.
[ Read: great tattoo design topic ]
6. A cat face tattoo: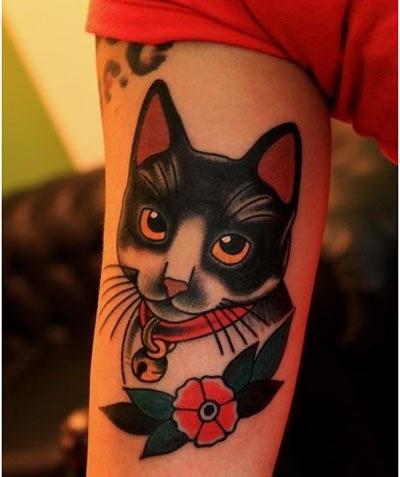 Just the face of a cat would make a great tattoo idea. Cats have furry and cute faces which look wonderful when imprinted on the shoulder or arm. The tattoo might be coloured to make it look vibrant and energetic.
7. Salem the cat:

Salem is a fictional character from the animated series Sabrina the Teenage Witch. He is a warlock who has been who has been sentenced to live as a black talking cat. Salem is a cute cat tattoo to have.
8. A cat outline: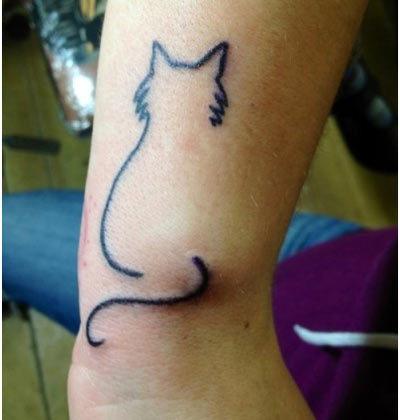 A cat outline done in just black would look wonderful yet simple. The size could also be adjusted to fit smaller parts of the body.  The outline does not necessarily need to be done in black but can be done in other single colour tones like pink or blue.
9. Tribal cat tattoo designs: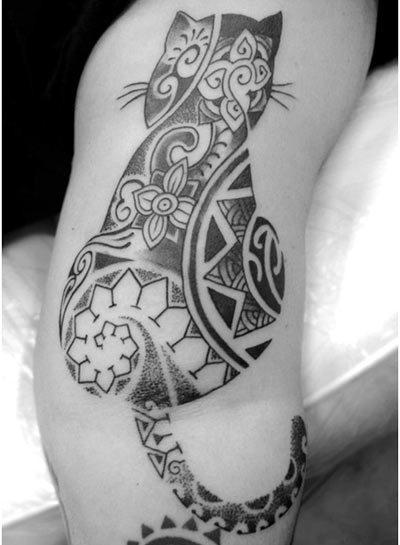 A tribal cat design would look great, especially when inked across the entire back. The design would look perfect when done in just black but colours might be added to liven it up. Tribal designs give unique twists to regular tattoo ideas.
10. Garfield tattoo: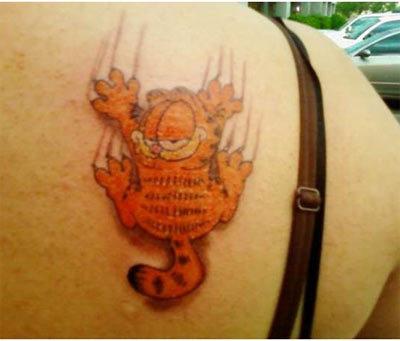 Garfield is a domestic orange cat who loves to eat. He is a fictional cartoon character created by Jim Davis and appears both as a comic strip and a television series. Garfield is a fun and lively cartoon cat to have imprinted on one's body.
Find more interesting tattoo designs in this tattoo gallery.
Image source: 1 , 2 , 3 , 4 , 5 , 6 , 7 , 8 , 9 , 10

The following two tabs change content below.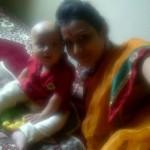 Latest posts by Khushboo Mehta (see all)