The 6 Best CBD Lip Balms For Chapped Lips Of 2023
Give your lips the moisture and nourishment they deserve to stay soft, plump, and supple.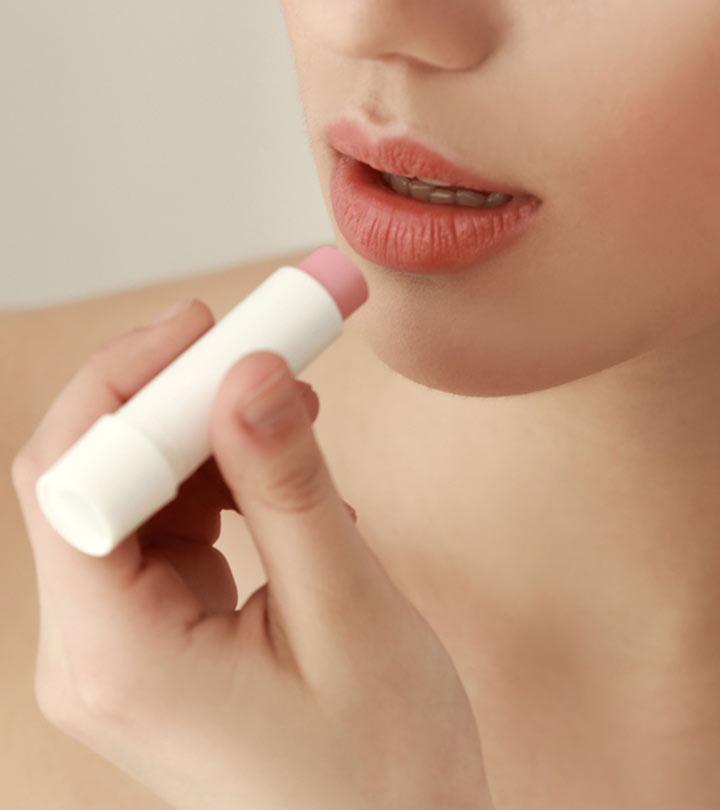 Winter is coming, and so is the need for wearing the best CBD lip balms. Lip balms are more than just quirky colors to add to your lips. They make sure your lips stay hydrated and protected from harsh weather conditions. Even if you are a person who likes bold lip colors, if your lips are not healthy enough to carry them, it will only be a waste of place in your handbag! While chapped lips can be the leading cause of embarrassment, they can also be excruciating. To keep all the discomfort at bay, we have a list of CBD lip balms that can get back your lush lips back pretty quick. When treating lips, a few ingredients work better than others to keep them lush and hydrated. They are shea butter, organic coconut oil, and avocado oil, to name a few. Moisturizing your lips with a lip balm made from these can keep you assured of healthy lips. So now that you can feel a tinge of wrinkle on your lips, it's time to get expert treatments to nourish them. If you feel overwhelmed by the number of brands pouring in their products, we will help you choose the perfect one according to your skin needs. Here is a list of the best CBD lip balms to ensure your lips are always soft and supple. So, who is ready for the perfect winter pout?
Top 6 Best CBD Lip Balm for Chapped Lips
The Hempz Triple lip balm is known to moisturise the lips with its frosted pomegranate and sugar plum hydrating herbal ingredients. The lip balm is safe to use and is gluten and paraben-free. It is 100% vegan and is enriched with 100% pure natural hemp seed oil. The hemp lip balm will help you get rid of your chapped lips and help you welcome smooth and soft lips in return.
Pros
THC-free
Smells fresh
Rich in texture
Long-lasting
Cons
The lip balm may be sticky
CannaSmack brings you the best-flavored lip balm. The hemp-infused lip balm has a smooth and silky touch on the lips. It has premium hemp seed oil that helps in repairing the lips. The lip balm also has the essence of essential fatty acids and vitamins such as vitamins A, B, D, and E. This lip balm is cruelty-free and has been certified safe to use. This antioxidant-rich product is free from harmful additives such as paraben, gluten, and sulfate. The lip balm is made up of natural ingredients and is known to soften the lips, soothe and protect them too. This SPF-infused lip balm has SPF 15 UVB sun protection, hence providing dual function. The hemp lip balm is present in 5 best chapstick flavors, hence offering a wide variety to the customers.
Pros
Sun protection
Has 5 flavors
Water-resistant
THC free
No artificial colors added
Cons
The lip balm might melt in the heat, need to be stored at cool temperatures.
Price at the time of publication: $14.98
Perfect for everyday use, Zatural brings to us hemp lip balm which is loaded with omegas and vitamins. It is popularly known for its healing, moisturizing and protective properties. The lip balm has a blend of L-Lysine. A light application daily can help lips heal and regain natural softness The product comes with a 30-day guarantee and can help customers in case they are not satisfied. The lip balm is dermatologically tested. The lip balm is effective on cold sores as it nourishes the skin and gives lips the shine it deserves.
Pros
Natural
Safe to use
Dermatologically tested
Cons
Keep the product away from children
Price at the time of publication: $21.95
If you are looking for a hydrating lip balm that will last for hours, then the COVERGIRL Clean Fresh Tinted Lip Balm is the one for you. It is a vegan and cruelty-free formula infused with hyaluronic acid and pomegranate oil to nourish the lips. This lip balm is affordable, making it a great alternative to high-end ones. This lip balm comes packed with the benefits of apricot kernel oil, mango seed butter, shea butter, and vitamin C for a long-lasting stay. The tinted lip balm comes in 6 different shades for people of all skin tones.
Pros
Vegan
Cruelty-free
Lightweight
Comes in different shades
Non-sticky
Affordable
Cons
None
The Eco Lips Vegan Superfruit Bee Free Lip Balm comprises organic cocoa butter, coconut oil, and candelilla wax. This lip balm comes in a pack of 3. The product is cruelty-free and 100% vegan. It is safe to use as it does not have gluten and is non- toxic. The lip balm helps in soothing the lips, moisturizes it, and heals the cuts and cracks on the skin. The lip balm can be used as a lip primer or a base before wearing lipstick or lip liner. The lip balm helps your lips remain soft and supple. They are present in different flavors such as lemon-lime, superfruit and sweet mint.
Pros
Eco-friendly
Used as a primer and moisturizer
Variety of flavors
Smooth and soothing
Cons
May sit on top of your lips like an oil slick
Price at the time of publication: $11.54
This orange-flavored Merry Hempsters Vegan Hemp Lip Balm is 100% vegan and safe to use. It is made up of hemp seed oil, candelilla wax, sunflower oil, vitamin E, and rosemary. The lip balm helps to heal cracked and dry lips. It is said to be the most terrific hemp chapstick that one can look for to get rid of chapped lips.
Pros
Heat resistant
Soothing
Low cost
Smells great
Cons
The lip balm does not have SPF protection
Price at the time of publication: $5.21
We come across various products but remain confused when it comes to buying one. We wish to pick the best product in the first go instead of going through trial and error, a series of disappointment, and a waste of money. Here is the buying guide you truly need to know everything before buying a product.
How To Choose CBD Lip Balm- A Buying Guide
Here are a few points that need to be considered when purchasing a CBD lip balm: 
Potency: The amount of potency varies from person to person based on their preferences. One should look for a product with CBD in the tube they want to buy to get more potency. It is essential to read the label to determine the amount of natural ingredients added to the product.
CBD type: Cannabinoids are of different kinds and hence the CBD type determines what type of cannabinoid is present in the product you wish to buy
The three types of CBD are:
Full-spectrum CBD- these are naturally occurring cannabinoids with some amount of THC. It should be made sure that the THC level does not exceed 0.3%.
Broad-spectrum CBD- this particular kind have all the naturally occurring ingredients except for THC
CBD isolate consists of pure CBD. The ingredients are extracted from other cannabinoids as well. There is no THC content added to such products.
Quality: It is essential to buy a lip balm that gives assurance about the quality of its products. The product should mention where the Cannabis has been grown, what are the lab tests that were done, and what were the results. A good chapstick brand ensures the safety of each ingredient should be taken into consideration, and the brand should be transparent about the possible allergic reactions that can occur. One should check the amount of THC present in the product and should try to purchase the lip balm that is 100% organic.
Other ingredients: People tend to bite their lips intentionally or unintentionally. Even if they don't, there is some amount of lip balm that might get ingested through food or water. Hence it is vital to buy a lip balm that is pure and organic. Avoid the product if there is an ingredient that can cause an inflammatory response.
Claims: Read the labels of the product carefully. Ensure that the product mentions credible information, it should note that CBD lip balms help in curing chapped lips and are not magic beans that can instantly fix the problem.
Price: A lip balm is the most affordable skin-care investment, and hence it is essential to know the ingredients in the lip balm to identify if there is anything exclusive in case the price is a little higher than the normal range.
When Should I Use A CBD Lip Balm?
CBD lip balms can be applied whenever required, as per the degree of chapped lips. The lip balm can be used once the lips feel dry and need to be moisturized. These best natural lip balms are used as a base and can be applied before applying a lip liner or a lipstick. It can also be applied when someone has cuts or itchy lips.
How To Use CBD Lip Balm?
Apply the lip balm on your hand to see if there is any redness or a reaction, then gently proceed by applying a light layer to the lips. Keep the lips clean as much as possible and once the lips adapt to the balm, make it a part of the skin-care routine.
Benefits Of CBD Lip Balm 
The soothing and therapeutic agents in CBD lip balms help in nourishing and moisturizing the lips and hence prevent cracking, chapping, and dryness of the lips. The treatment with CBD lip balm is proven to be more efficient as there are cannabinoid receptors that are present in the endocannabinoid system and can interact indirectly with external cannabinoids like CBD present in the lip balm.
The weed chapstick consists of vitamins and minerals that help in moisturizing and restoring healthy lips. It reduces pain and uneasiness with its anti-inflammatory properties. CBD has antibacterial properties that can present the growth of bacteria. They are also known to reduce oxidative stress that can damage the lips due to the presence of natural antioxidants.
Safety And Side Effects
Since CBD products are made up of natural ingredients, it is mostly safe to use, but in some cases, there are chances of side effects to be seen. Some of the side effects include— fatigue, change in appetite, and change in weight, diarrhea, and anxiety. Some people also have a chance of showing allergic reactions; in such cases, it is advisable not to use the product. For those prescribed with medications for skin, treatments should consult with the doctor as the ingredients of the product can interact with the medicines and can pose a problem.
Why Trust StyleCraze?
Medha Deb, the author of this article, is a skin care and hair care specialist who loves reviewing products and recommending them to her readers. Her expertise in the field of the latest products and trends helps her choose the best out there. After thorough research and reviewing user feedback, she has curated this list of the best CBD lip balms. The lip balms mentioned here can provide you with soft, supple, and healthy lips.
Frequently Asked Questions
Is CBD lip balm safe?
Yes. CBD lip balms are safe as it is made up of natural ingredients. However, it is advisable to read the label before purchasing as some people might show allergic reactions.
Is CBD restorative lip balm?
Yes. Lips have the most delicate skin and are loaded with cannabinoid receptors that accelerate the response of cannabis lip balms.
Does CBD help chapped lips?
CBD has nourishing and moisturizing agents that help reduce dryness and chapped lips. It consists of vitamins and minerals that allow the lips to stay hydrated and healthy.
What else should be in a CBD oil hemp balm?
Cannabidiol is one of the most naturally occurring cannabinoids found in cannabis plants. Some of the lip balms purely consist of CBD isolates while others might have a blend of other ingredients as well. THC chapsticks may have CBD, but it should be made sure that it is present in minimal quantities. CBD oils can be mixed with olive oil or coconut oil to enhance the effectiveness of the lip balm. It is also enriched with vitamin, mineral, and essential fatty acids.
Is cannabis safe for the skin?
CBD is a non-intoxicating component of hemp plants. These lip balms are safe to use as they are made up of organic ingredients. However, it may have an inflammatory response on the skin and thus should be avoided by those who are known to have an allergy.
Does CBD lip balm do anything?
CBD lip balms help restore soft lips by healing lips that are dehydrated, dry, and chapped. At times they also function as a primer and keep the lips fresh and hydrated all day.
What is the most effective lip balm?
CBD lip balms are the most effective lip balms as they are made up of natural ingredients. The lip balm has no THC present in it and hence is most useful to use.
Does CBD lip balm help with anxiety?
CBD lip balms can make you anxious if it has THC present in high doses. However, if it is absent or present in low amounts, it is proven to lower anxiety in people. CBD gives a quick response to reducing stress.
Recommended Articles