Fight Skin Aging With The 11 Best CC Creams For Mature Skin (Reviews With Buying Guide – 2021)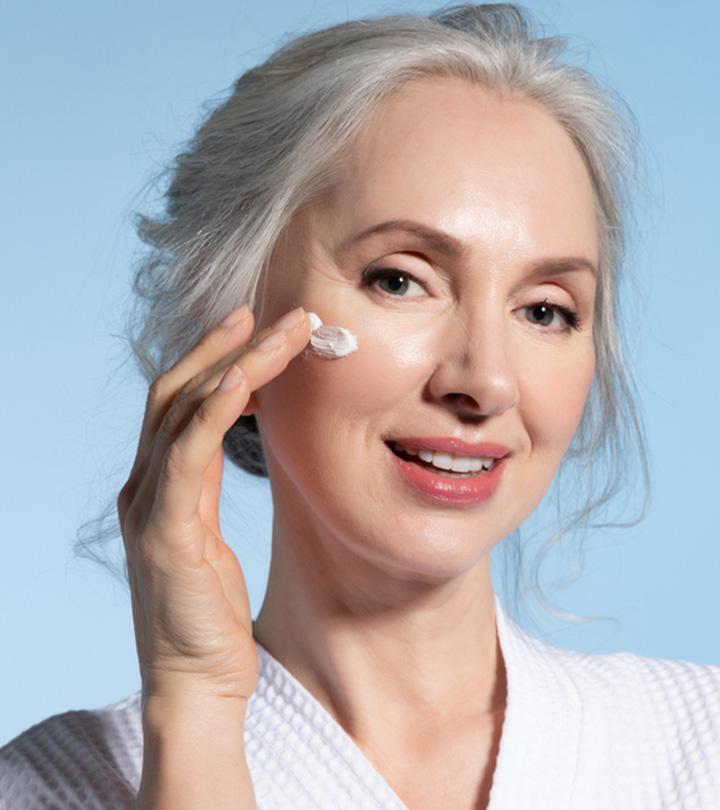 Aging is inevitable, but skin aging doesn't have to be. Today, beauty shelves are loaded with skincare products that effectively fight aging while minimizing its effects. They are filled with potent ingredients to reduce wrinkles, fine lines, expression lines, pigmentation, and more.
One such skincare product that has taken the world by storm is CC creams. In particular, those formulated for mature skin not only correct uneven skin tone and redness but also fight wrinkles, age lines, and dark spots. The best CC creams for mature skin have ingredients like retinol, hyaluronic acid, and vitamin C that prevent skin aging for a healthy and even-toned complexion. If you are on the hunt for the perfect one for your mature skin, you can breathe a sigh of relief. We bring you the list of the 11 best cc creams for mature skin, along with a helpful buying guide to help you make your decision easier.
Bid Aging Skin Goodbye With The 11 Best CC Creams For Mature Skin In 2021
No products found.
So long, skin aging! The It Cosmetics CC cream for aging skin has everything you need to bid farewell to premature signs of skin aging. Crafted using hydrolyzed collagen, peptides, niacin, and hyaluronic acid, it minimizes the appearance of pores, fine lines, wrinkles, and acne scarring. It is also loaded with antioxidants and vitamins for flawless skin and complexion free of imperfections. Not only does it offer the finish of a full-coverage foundation, but it also provides SPF 50.
Pros:
Offers SPF 50
Anti-aging benefits
Antioxidant-rich formula
No cracking or creasing
Full-coverage CC cream
Cons:
May leave behind a shiny residue
How can we talk about skincare and not bring up this tinted CC cream for mature skin from Physicians Formula. It is enriched with skin-loving ingredients like shea butter, which fight the common signs of skin aging while hydrating and moisturizing the skin. SPF 30+ protects the skin from the sun's harmful rays as the antioxidant-rich formula corrects dark spots and pigmentation for clear, radiant skin. The best part of this lightweight CC cream is its micro color-correcting pigments that effectively cover any skin imperfections effortlessly.
Pros:
SPF 30+
Cruelty-free
Hypoallergenic
Suitable for acne-prone, sensitive skin
Cons:
It contains PEGs that may cause skin irritation, in rare cases
No products found.
If you haven't heard of Olay and its miraculous ability to fight skin aging, we're convinced you've been living under a rock! The fast-absorbing, non-greasy formula is packed with 7 essential vitamins and antioxidants, including niacin and vitamin b3. Together, they nourish the skin from within and instantly brighten it for a radiant and healthy glow. For skin that feels fresh, rejuvenated, even-toned, and poreless, you must grab this CC cream for older skin right away!
Pros:
Fight aging
Non-greasy
Evens skin tone
Fast-absorbing formula
Brightens and purifies skin
Packed with 7 essential vitamins and antioxidants
Cons:
Some may find the color of this product to be a bit unpleasant
No products found.
Look no further than this CC cream for aging skin that blurs wrinkles, dark circles, and pigmentation. It has the powerful combination of vitamin E and honey, which help to hydrate and moisturize the skin while leaving behind a natural, luminous glow. Suitable for all skin types and tones, this one is free of harmful chemicals like parabens and sulfates.
Pros:
Cruelty-free
Hydrating formula
Blurs wrinkles and fine lines
Free of parabens and sulfates
Suitable for all skin types including oily and combination skin
Cons:
Does not offer sun protection
No products found.
If you're looking for the best CC cream for aging skin, you're in the right place. This medium coverage CC cream can easily replace your moisturizer and foundation with its nourishing formula and a semi-matte finish. It has natural ingredients like cloudberry extracts, sunflower seed oil, and rosemary extracts that hydrate your skin and lock in moisture for healthy, glowing skin. With an SPF of 20+, it is suitable for all skin tones.
Pros:
SPF 20+
Semi-matte finish
Nourishing formula
Suitable for all skin tones
Cons:
Uneven skin tone and texture will be a thing of the past, with this one from Juice Beauty. Considered as one of the best cc creams for aging skin, it contains organic ingredients like coconut oil, apple juice, white grape with vitamins C and E, which evens skin tone, reduces wrinkles and fine lines, and improves skin texture. With continuous use, you can achieve a glowing, radiant complexion with SPF 30 to protect your skin from the sun's damaging skin effects.
Pros:
Reef-safe
Offers SPF 30
Available in 5 shades
Antioxidant-rich formula
Enhances skin tone and texture
Cons:
Are you on the hunt for the best CC cream for over 50? You're in the right place! Bring home this cream that has the goodness of shea butter, vitamin E, aloe vera, and argan oil to nourish the skin from within, providing a subtle golden glow for skin that looks like it's just been on a beach vacation. It also has exotic ingredients like acai berry and pomegranate extract that offer a natural-looking, youthful sunless tan with no streaks.

Pros:
Cruelty-free
Does not stain
Non-comedogenic
Lasts up to 6-7 days
Free of parabens and mineral oils
Cons:
A page taken from the book of good skincare comes this product from Estee Lauder. It is enriched with wholesome ingredients like jojoba extracts, shea butter, and citric acid, which improves skin tone and texture while drastically masking any skin imperfections like fine lines, wrinkles, dark spots, and discoloration. This cream for adult and mature skin also contains hyaluronic acid and glycerine to lock in moisture, provide hydration, and improve skin elasticity that looks younger and healthier.
Pros:
Fights aging
Offers SPF 10
Improves elasticity
Improves skin tone and texture
Provide hydration and moisture
Cons:
Has synthetic fragrances added
Move over shiny and unflattering CC creams because the perfect mineral-matte product is here. What's so great about this product, you ask? Enriched with the potent ingredient THD ascorbate, it is 50 times more effective than traditional elements like vitamin C and hyaluronic acid. The miraculous formula conceals blemishes for skin that looks younger, smoother, brighter. Other skin-loving ingredients like vitamin E and Kaolin clay help absorb excess oil, correct uneven skin tone, and fight dullness.
Pros:
Lightweight texture
Offers 5x hydration
Conceals imperfections
Offers sheer, buildable, color-correcting coverage
Cons:
May not suit all types of skin tones
No products found.
If you have sensitive skin, you know the struggle of finding the best cc cream for aging skin. Lucky for you, this one from Marcelle is hypoallergenic, fragrance-free, and made from gentle and nourishing ingredients. The smooth, creamy formula hydrates the skin while successfully covering any wrinkles, age spots, dark circles, or undereye puffiness. Free of parabens, bring home this product for brighter, younger-looking skin.
Pros:
Paraben-free
Hypoallergenic
Fragrance free
Non-comedogenic
Dermatologist-tested
Available in 3 different shades
Cons:
Contains alcohol, that may over-dry the skin.
A game-changer in skincare, this CC cream from Clinique is all you need to fight redness, dullness, and aging skin. Its refreshingly lightweight formula hydrates skin, nourishes it, corrects pigmentation, and provides UVA/UVB protection for skin that feels brighter, healthier, and younger. A must-have in every woman's vanity bag, this cream is the best thing you can give your skin.
Pros:
Affordable
Provides UVA/UVB protection
Corrects hyperpigmentation
Fights redness, dullness, and aging skin
Cons:
The scent may be overpowering for some
Now that you know the benefits of adding an anti-aging CC cream to your skin care routine, here are some things to keep in mind before buying one for yourself.
How To Choose Best CC Cream For Mature Skin
1. Ingredients
It shouldn't come as a surprise, but ingredients go a long way in making creams what they are. The best CC creams include hyaluronic acid, acai berry, shea butter, and aloe vera. They not only provide moisture, improve skin tone and texture and mask blemishes, but they also fight signs of skin aging. Continuous use of these ingredients with vitamins C and E, retinol, and coconut oil reduce wrinkles, fine lines, and dark spots.
2. Harsh chemicals
It is best to move away from harmful chemicals such as parabens, sulfates, mineral oil, and phthalates. These chemicals deprive the skin of moisture and snatch the skin from its natural radiance and glow. These harsh chemicals also strip the skin from natural oils and cause irreversible skin damage that leaves skin looking dry and dull. Hence, it is advisable to choose products that do not contain these chemicals.
3. Texture and formula
Regardless of skin type and tone, you would be doing your skin a favor if you choose a lightweight texture that allows your skin to breathe. Also, selecting non-comedogenic, hypoallergenic formulas ensure that skin is moisturized without clogging the pores or irritating the skin.
Aging skin is beautiful in its own, unique way. The fine lines and wrinkles etched on our skin remind us of how far we've come in the long journey of life. But just because aging signs remind us of our long-lived happy lives doesn't mean we necessarily want them around. Having the best CC creams for mature skin can help us tremendously in correcting dark spots and uneven skin tone while simultaneously fighting signs of skin aging. Many products in the market may overwhelm you with choices. But fret not, because our list of the 11 best CC creams for mature skin will help you narrow down your options to the one.
Frequently Asked Questions
Are CC creams good for aging skin?
Yes! Especially those that have anti-aging benefits can significantly improve your skin tone and texture while fighting signs of aging.
Can I use a CC cream instead of foundation?
Yes, if you prefer lightweight formulas and rather have a sheer, buildable coverage over a full-coverage foundation, the CC creams would be your best choice.
Is CC cream good for daily use?
Most CC creams have nourishing and hydrating formulas with SPF protection, making them ideal for everyday use.
Is BB cream or CC cream better for aging skin?
CC cream generally is better for aging skin than BB creams. CC creams have anti-aging ingredients and benefits, and they also have SPF protection that blur wrinkles and age spots.
The following two tabs change content below.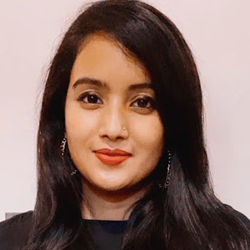 Kirtana developed a deep passion for writing ever since she was a little girl after reading the brilliant works of Enid Blyton and Roald Dahl. She completed her Master's in Mass Communication and Journalism from St. Joseph's College, Bengaluru and has chosen a career that is driven by creativity. A fashion enthusiast who believes in communicating effectively with a personal touch, she writes about beauty, skin care, fashion, and just about anything else.