22 Popular Celtic Tattoo Designs – 2019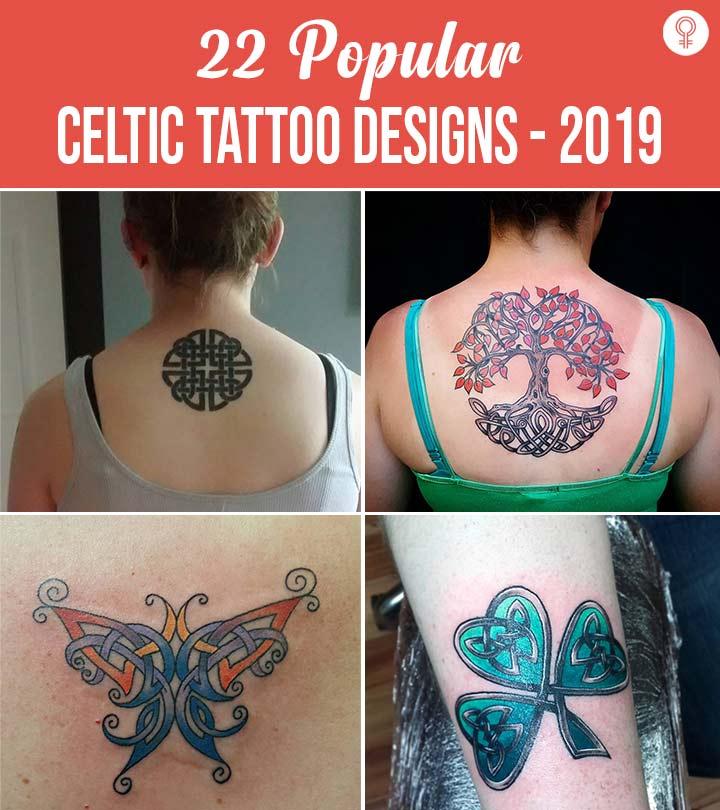 The word 'Celtic' is often used to represent the culture that belonged to the regions of ancient Scotland, Ireland, and Wales. Celtic tattoos were initially sported by Celtic warriors, who indulged in tribal wars frequently. These designs are complex as they interpret the nature of the universe, the transience of human lives, and the endlessness of the human-universe interconnection.
For some, Celtic tattoo designs even hold religious significance, while for many others, they are merely connotative. Nonetheless, most people wear these tattoos today in order to display their sense of personal strength, positivity, trust, and glory.
Let's check out some amazing Celtic tattoo designs to adorn your body with.
22 Amazing Celtic Tattoo Designs That You Can Flaunt
1. Celtic Heart Tattoos
The Celtic heart tattoo is generally carved in the shape of a knot. This knotted heart can mean two things: it can showcase a deep bond with a loved one, or it can represent eternal life. No matter which interpretation you choose, this tattoo will look captivating. These tattoos can be worn on the arms, the neck, or over the chest.
2. Celtic Cross Tattoos
As their name suggests, the Celtic cross tattoos hold high spiritual and religious significance. They symbolize a purified passage that connects the dimensions of both heaven and earth. These tattoos give the wearer a feeling of security and protection. When clubbed with a circle, they denote infinity. These tattoos are applied sported on the shoulders, back, or forearms.
3. Irish Celtic Tattoos
These tattoos trace their roots to the Celts who originated in Ireland. They are a complex mixture of a number of different symbols, which are intricately interwoven to give the art form a traditional look and feel. Celtic Irish tattoos, which are largely adorned on the arms, legs, and stomach, tend to carry the imagery of shamrocks, trees, crosses, rings, and dragons.
4. Celtic Warrior Tattoos
This is the most traditional Celtic tattoo that you will ever come across. It pays homage to the spirits of Celtic warriors and also signifies power and heroism. These tattoos are considered to be the best Celtic tattoos for men because they represent the trio of strength, masculinity, and protection. As an artwork, they are done on the shoulders and arms.
5. Celtic Tattoo Sleeve
Celtic tattoo sleeve designs have become popular in recent times. These designs can either be black and white or multicolored. They can also contain a multitude of Celtic symbols, like owls, knots, circles, and chains. However, more than their meaning, it is their location that makes them prominent.
6. Celtic Tribal Tattoos On Half Side
Celtic tribal tattoos are carved in black ink and are usually worn on one half of the body. These tattoos begin at the shoulders, run through the arms, and end at the pelvic region. They consist of all kinds of Celtic symbols, which can sometimes be quite intriguing and intimidating. They are a representation of the ancient Celtic heritage and culture, which is meant to depict intense valor and lasting courage.
7. Celtic Tree Of Life Tattoo
This is a distinctive design that can be drawn in both, uni-color, and multi-color. The knotted roots of the tree indicate a deep connection with nature. It reminds the wearer to stay grounded at all times, without letting emotions get the better of them. The Celtic tree of life tattoo can be done on the back, biceps, legs, or as a small outline on the fingers and toes.
8. Celtic Butterfly Tattoos
These tattoos have slowly and steadily become a major symbol of both beauty and simplicity. They signify a sense of happiness, joy, and wonder. They help a person get a constant reminder about living life to the fullest. Celtic butterfly tattoo designs can be inked in various sizes and are thus suitable to be placed on the arms, neck, fingers, back, chest, and legs.
9. Celtic Knot Tattoos
Celtic knot tattoos are mostly placed on arms, legs, wrists, and toes. Celtic knots are actually complete loops, which implies that they have no beginning or end. They are made using the same thread, thereby demonstrating the eternity of life, love, friendship, and faith.
10. Celtic Shamrock Tattoo
The Celtic shamrock tattoo draws its origins from the early days of St. Patrick in Ireland. It is basically an illustration of the Holy Trinity. It also stands for the trio of hope, faith, and love. At times, a four-leaved shamrock is done, where the fourth leaf represents luck. Celtic shamrock tattoos can be a perfect fit for your wrists, arms, neck, ankles, and toes.
11. Salmon Celtic Tattoo Designs
The salmon carries huge symbolism in the Celtic cultures. It is a creature of water and represents constant movement. It reminds you to gain wisdom while being prepared to face any obstacles that might come your way. It is also an indicator of awareness and knowledge. The ideal placement is on the arms and legs.
12. Dara Celtic Knot Tattoo
A Dara Celtic knot is essentially a symbol of strength, destiny, power, and endurance. In the initial days, these complicated symbols functioned as the mark of a true leader. Today, they are associated with the oak tree, which consistently reminds the leader to stay grounded. These tattoos look best on the arms, neck, and back.
13. Cool Celtic Tree Tattoos
Quite like their 'tree of life' counterparts, a Celtic tree is a traditional Celtic design, which can be represented in a variety of different ways. These trees can have extensive roots, which signify a deep connection with the universe. Their leaves can be showcased as a flowing flame with a knot or a circle, placed strategically in between. These cool tattoos, which can be drawn on the arms or back, are considered to be the ideal Celtic tattoos for women.
14. Celtic Owl Tattoo Design
The owl is a mysterious creature with protruding eyes and an air of intrigue. It primarily indicates a sense of self-awareness. This beautiful Celtic owl tattoo also portrays the possession of knowledge about all the other worlds. It can be created on the sleeves, arms, neck, back, and shoulders.
15. Complicated Celtic Tattoos
Most Celtic tattoo designs are incredibly complicated. This is because they aim to carve out ancient symbols, which are very difficult to reproduce in ink. Be it Celtic birds, trees, owls, dragons, circles, knots, or tridents, every aspect of a traditional Celtic tattoo requires a complete focus on detail. Such complicated designs look best on the arms, chest, shoulders, and back.
16. Colorful Celtic Tattoos
Celtic tattoos do not always have to be drawn in black and white. Although these colors can be used for the outlines, many tattoo artists use an extensive spectrum consisting of blues, greens, pinks, yellows, and reds to lend the tattoos a fascinating look. These can be sported on the chest or back.
17. Celtic Dragon Tattoos
In Celtic mythology, dragons are a highly respected motif. Not only do they represent strength and power, but they also symbolize status and wisdom. A dragon is supposed to guard the wearer against external hindrances. Moreover, being harbingers of immortality, dragons are considered to be essential for the sustenance of life. These dragon tattoos look best on the arms or legs.
18. Round Celtic Tattoos
Though Celtic tattoos can assume various shapes, knotted circles are their most widely recognized forms. These round Celtic tattoos are a direct representation of the eternity of life. They indicate that human emotions are a reflection of the natural elements, and they need to be experienced in their entirety, within the circle of this life. They are usually sported on the arms, fingers, and ankles.
19. Couple Celtic Tattoos
Celtic tattoo designs not only lend you an alluring look, but they also give you a serious couple of goals! By wearing matching couple tattoos, you end up blessing your relationship with the wisdom of ancient Celts. Irrespective of whether you choose a knot, a tree, an owl, or a circle, these patterns are reflected best when they are worn on a highly visible place like the wrist or neck.
20. Celtic Flower Tattoo Designs
Flowers symbolize the beginning of lasting love and affection. These designs can contain a lotus, a rose, a shamrock, or a regular flower with knots. They show a genuine interconnection between two individuals or between nature and human life. Flower tattoos work best in spaces like the waist, chest, shoulders, or legs.
21. Celtic Full Body Tattoo
These primarily consist of multiple small to medium-sized Celtic tattoo designs. Celtic lines are used to form the base of every different pattern, while the color black is deployed throughout the artwork in full measure. These tattoos, with contours all over the body, are usually worn by men and women who are extremely fearless, bold, and strong.
22. Celtic Wolf Tattoo Design
A number of Celtic tribes tend to claim their origin from the wolves. For these ancient Celts, wolves were a sacred animal that signified strength, passion, trust, and loyalty. Even today, Celtic wolf tattoo designs are quite renowned amidst the people of Celtic origin. These tattoos are dark, knotty, and elaborate. They are usually worn on the arms, biceps, neck, and chest.
Ideal Placement for a Celtic Tattoo
Although Celtic tattoos can be inked anywhere across your body, there are a few spaces where they can have the greatest impact. Owing to the intricacy and complexity that goes into their making, these tattoos look best in places where every single detail can be properly highlighted.
This is why most people prefer to wear Celtic tattoos on their arms, sleeves, chests, and backs. Some people also go for full body traditional Celtic tattoos, but this specific placement has not gained much popularity.
However, for most practical purposes, the exact positioning of the tattoos depends entirely on the vision, needs, tolerance level, and requirements of the person who is wearing them.
Irrespective of which Celtic tattoo design you choose, make sure that you hire the services of a competent professional. Maintain proper hygiene and take adequate measures to protect yourself against unwarranted risks, if any.
Let the tattoos you adore help define your identity. Which of these designs did you like best? Share with us in the comments section below.
Recommended Articles
The following two tabs change content below.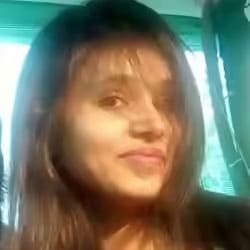 Jyotsana Rao is an engineering graduate from NIT, Nagpur, who discovered her love for writing during her undergraduate days. She is passionate about writing about everything related to beauty - makeup, fashion, hairstyles, skin care, or hair care. When this social media junkie isn't stalking the world of fashion and glamour, she loves spending her time traveling.