Best Chambor Lipsticks Available In India – Our Top 10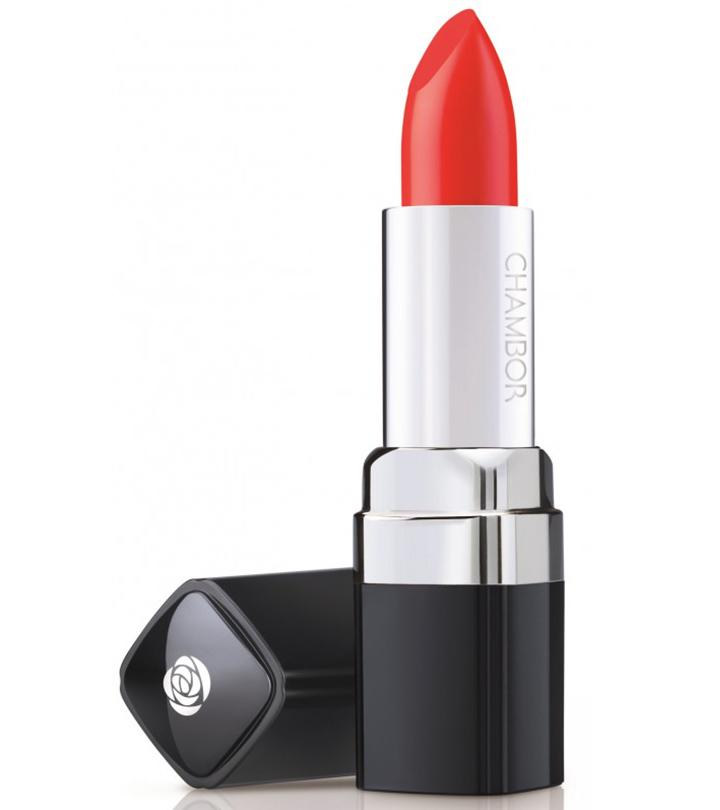 Lips are the most attractive parts of a woman. Chambor understands what every woman needs for accentuating her best features and carefully designs these little magic sticks.
Here are the 10 best Chambor Lipsticks Shades
1. Powder Matte Lipstick – Orange Flambe:
Orange is the trendiest color of this season. It is one of the best chambor lipsticks as the matte effect is excellent and it is enriched with moisturizing properties, so it does not make the lips dry. It gives an excellent opaque finish with 2 swipes and is water-resistant too.
This plum-toned chambor lipstick is awesome for regular wear. No matter what age you are, you will find a perfect shade of lipstick of your choice. It glides well on the lips due to its creamy texture.


This intelligently designed lipstick is like a pen with a felt tip on top. The shade is pink which beautifully complements a vast range of skin tones. It stays for long hours and has a controlled application. It is richly pigmented which gives the lips an even shade.



This nude shade with a hint of earthy pink is suitable for all Indian skin tones. It has a very soft texture, glide on the lips and color them in one stroke.


5. Truly Lasting lipstick – Truly Coral:
This lipstick is a must have for those with dry lips. It brightens up the lips without giving you a dramatized look. This shade is very soothing and good to wear during holidays and summers.
[ Read: How To Apply Lipstick ]
This pink and brown mixed shade is very good for the Indian skin tone as they absolutely complement the face and enhance the wearer's beauty. The lipstick, apart from having a rich creamy texture and pigmentation, is very hydrating and long lasting as well.


This peachy brown lipstick is the best choice for all your light wear makeup style. The matte effect does not make your lips very shiny and it is good for a summer look. It stays for 3 – 4 hours, but is not for people who have heavily chapped lips.


8. Rouge Plump+ – 748:
If you love pink lips, then you should definitely try this product. This lipstick will make your lips look plump, 25% more than what they actually are. This shade will suit every complexion and is excellent for evening wear or weddings.
[ Read: Maybelline Lipstick Shades ]
If you like your lips with a matte effect and want to flaunt the chic look, then this lipstick is your perfect weapon of choice. It has the power to stay for at least 7 – 8 hours and has a very light weight and non transferable texture.


10. Powder Matte lipstick –Rubis Rouge:
It's the ruby red shade that has the power to make you look no less than a celebrity at some red carpet event. Due to its matte effect, it does not feel heavy on the lips and is non transferable.
*Subject to Availability
Hope you enjoyed the article. Do you own or plan to pick up any one of these?
The following two tabs change content below.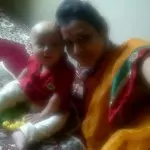 Latest posts by Khushboo Mehta (see all)