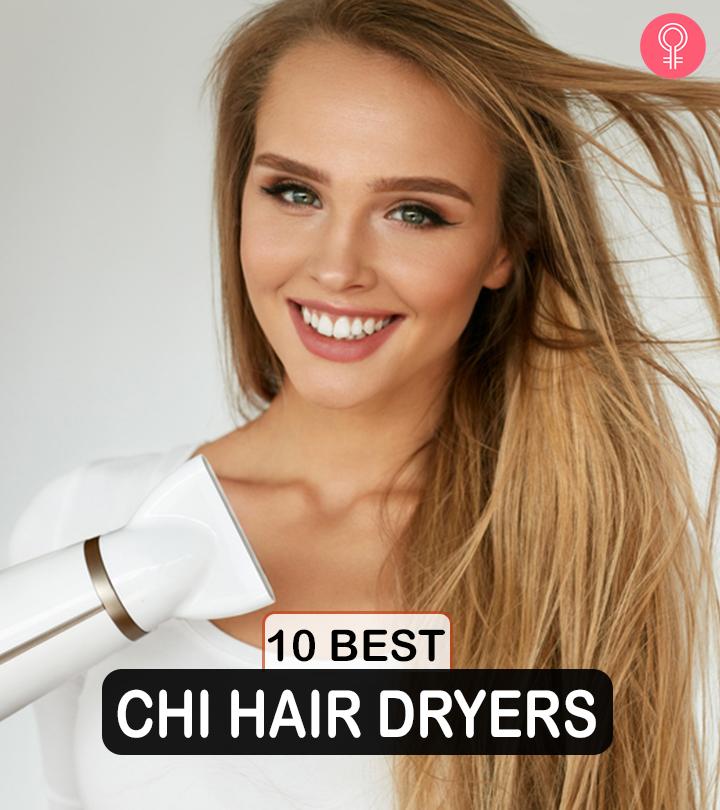 A hair dryer is every girl's best quick fix for morning rush hours. It blow-dries the hair without causing much damage. But with so many options and varieties, it might be difficult to pick the most suitable one for your hair. CHI  is one of the biggest hair dryer brands. In this article, we have listed the top 10 hair dryers from CHI. Scroll down to know more.
10 Best CHI Hair Dryers
The CHI Rocket Hair Dryer is ceramic and lightweight. It heats up fast and produces moist heat that dries the hair 40% quicker. It produces ionic energy and infuses moisture into the hair shaft. It comes with an infrared light indicator that lets you know when you are producing infrared and ionic heat. The 1800-watt motor delivers a powerful stream of heat that removes moisture quickly. It has a cold-shot button to set your style and comes with a detachable comb for easier air distribution.
Pros
Quick-drying
Powerful
Durable
Protects hair
Reduces frizz
Tames flyaways
Smooth and shiny hair
Cons
The CHI Ceramic Hair Dryer uses a powerful and lightweight 1875 watt DC motor that delivers fast airflow, minimizing the damage from heat styling. This hair dryer leaves the hair less frizzy and improves hair shine. It uses tourmaline technology, which provides an even heat distribution. It also creates an exceptionally high amount of negative ions and has far infrared technology that reduces static and eliminates frizz. The multiple speed and temperature settings are perfect for various hair types. It comes with an anti-slip bumper, a hanging loop for storage, and a 7 feet long cord.
Pros
Fast-drying
Durable
Protects hair
Does not cause frizz
Incredible shine
Slim and sleek design
Cons
May tangle hair.
May be difficult to use if you are left-handed.
The CHI Tech 1875 Series Limited Edition hair dryer utilizes ceramic technology to give you shiny, frizz-free hair. It is ergonomically designed and weighs less than a pound. It offers custom styling with adjustable double heat and speed settings. This hair dryer comes with a direct airflow nozzle to add volume and smoothness to your blowout. It reduces frizz and makes the hair shine. It uses blue LED lights with antimicrobial properties to clean the airflow and decrease bacterial buildup in the dryer.
Pros
Fast-drying
Adds volume
Lightweight
Airflow control
Makes your hair shiny
Cons
Takes a while to heat up.
Difficult to hold.
Not long-lasting
The CHI Touch 2-Touch Screen Hair Dryer is light and compact. It has a touchscreen design with an easily adjustable speedometer for speed, temperature, and ionic control. The back of the hair dryer can be used as a stand for hands-free drying. It has a concave handle and soft rubber finish for a comfortable and non-slip grip.
Pros
Fast-drying
Reduces frizz
Lightweight
Adds volume
Easy to use
Cons
May not last long.
Some dials might not work.
The CHI Tech Travel Ceramic Hair Dryer is sleek and lightweight and perfect for travel and on-the-go styling. It uses a 1400W motor, which provides faster drying time, and a ceramic heater to reduce frizz and static electricity. The ceramic heater produces ions that safely dry the hair and add a salon-like shine. It uses antimicrobial blue LED lights to produce clean airflow and decrease bacterial buildup in the dryer.
Pros
Fast-drying
Absorbs water
Powerful
Foldable handle
Lightweight
Reduces frizz
Rapid clean technology
Cons
Might short circuit.
Might not get hot enough.
The CHI Hand Shot Handle-Free Hair Dryer has a convenient surface styling that makes it versatile and easy to use. It has an improved dryer motor and fan blade to increase the airflow for quicker styling. It has blue LED lights with antimicrobial properties to decrease bacterial buildup inside the hair dryer and offer clean air. The ceramic heater maintains consistent heat, which helps to create sleek and bouncy hairstyles.
Pros
Fast-drying
Easy to use
Lightweight
Easy to hold
Powerful
Durable
Cons
The attachments might get too hot.
Not durable
The CHI Deep Brilliance Hair Dryer uses an AC motor that generates 1875 W of powerful airflow and heat, decreasing the drying time. It has an ergonomic handle design that provides excellent grip and comfort. It comes with an optional comb attachment that helps smooth highly textured hair. It has an air concentrating nozzle, which distributes and direct airflow evenly. It also has a cool-shot button to smooth the hair cuticle, add shine, and reduce frizz. It comes with dual heating and temperature settings, along with a 11 feet long cord.
Pros
Fast-drying
Healthier hair
Long cord
Powerful
Doesn't cause frizz
Cons
The plug may break off.
May be too powerful.
The CHI 1875 Series Hair Dryer is a lightweight and powerful dryer designed to provide effortless and professional styling. The maximum ion generator technology provides superior smoothness and shine. It has a 1600W DC ceramic motor, which is quiet yet produces a powerful airflow. It includes a nozzle concentrator to add volume and smoothness to blowouts. It also has a removable filter for easy cleaning and a 6.5 feet long cord.
Pros
Fast-drying
Easy to hold
Lightweight
Storage
Preserves natural moisture
Shiny, frizz-free hair
Powerful airflow
Durable
Cons
None
The CHI Lite Carbon Fiber Hair Dryer promotes negative ion distribution, which gives intense shine enhancement. The carbon fiber infused casing makes it lightweight and durable. The one-of-a-kind 180o rotating nozzle provides a wide range of styling positions and comfort over conventional products. 
Pros
Fast-drying
Powerful
Durable
Lightweight
Protects hair
Reduces frizz
Cons
May short circuit
Not long-lasting
The CHI 1875 Series Hair Dryer has a ceramic heater that preserves natural hair moisture. It also generates ceramic ions safely to dry the hair while reducing frizz and adding shine. It uses blue LED lights with antimicrobial properties to decrease bacterial buildup inside the hair dryer and produce clean air during styling. Its compact nozzle provides directed airflow for faster styling. The dryer grill infused with Onyx Ceramic offers intense shine enhancement.
Pros
Fast-drying
Easy to use
Powerful
Durable
Protects hair
Doesn't cause frizz
Cons
Not compatible with all diffusers.
That was our list of the 10 best hair dryers from CHI. The best part about these hair dryers is that they not only dry your hair but also keep it protected. Hope this article helps you find the dryer you have always wanted.
Recommended Articles
The following two tabs change content below.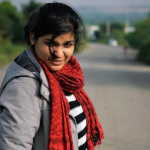 Latest posts by Anjali Sayee (see all)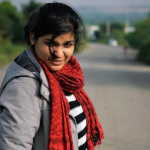 Anjali Sayee
Anjali Sayee is a writer and an introvert. From studying Aeronautical Engineering and wanting to design her own airplane to writing articles on hairstyles, she has been on quite a journey. She believes that hair is one of the key factors that define a woman's personality. To quote her, "What's the first thing they do in the movies to show a personality change? Change the hair – because it has a life of its own." She's here to help you find the hairstyle you need. This bookworm is a self-professed Wholocker, a talented drummer, and an amateur photographer.