15 Best Cleansing Balms For All Skin Types for 2019
Why do you skip cleansing your face at the end of the day? Is it because you are tired? Or is it an excuse to avoid the messy process of dealing with soap, cleansing oils, or makeup removers? The common answer to this is the latter.
Cleansing oils are great, makeup removers are effective, and wipes are convenient. What if we could condense it all into one? For some of you who still haven't been initiated into the concept of cleansing balms, welcome to the safest haven there is for cleansing – a cleansing balm. An emollient that contains all the ingredients of your cleansing oils or makeup remover but hydrates your skin and nourishes it. The best part – you don't have to wash your face. If this is not the best thing that happened since makeup, I don't know what is. Let's see some of the best cleansing balms on the market right now. Read on!
Top 15 Cleansing Balms For All Skin Types
1. Emma Hardie Moringa Cleansing Balm
Emma Hardie Cleansing Balm tops the list of any cleansing balms out in the market. The pack comes with a washable, dual-textured cleansing cloth that optimizes the effect of the balm. It cleanses your pores thoroughly while moisturizing your skin and leaves it calm and refreshed. It is formulated using grape seed and sweet almond oils and Moringa extracts along with other ingredients that are loaded with fatty acids that give your skin a plumped up look and rejuvenate and fortify it.
Pros
Delivers what it promises
Subtle and sweet smell
Suits all skin types
Cons
Tub is expensive and small.
Rating
4.9/5
2. Rodial Bee Venom Cleansing Balm
This balm cleanses your skin gently as it melts the makeup, dust, and grime. The almond, jojoba, and wheat germ oils in this product soften your skin while the amino acids and salicylic acid work on exfoliation and evenly toning your skin. It also contains vitamin C that not only nourishes but also firms your skin.
Pros
Also exfoliates your skin
Great for combination, normal, and oily skin
Brightens your skin
Cons
None
Rating
4.9/5
3. IT Bye Bye Makeup Cleansing Balm
Here's a product that does the job of three things for you – cleanser, makeup remover, and anti-aging serum. It is developed by plastic surgeons and ophthalmologists, so it is safe, soothing, and effective. It contains botanical extracts that remove any traces of eye and face makeup and impurities without drying your face. It contains collagen, HCA, peptides, ceramides, and antioxidants that leave your skin plump, youthful, and supple.
Pros
Suits all skin types
Works on fine lines and wrinkles
Free of sulfates, parabens, and chemicals
Cons
Not very effective with waterproof makeup
Rating
4.9/5
4. Yes To Coconut Cleansing Balm
The Yes To Coconut Cleansing Balm is a step up from your regular coconut oil. It removes makeup, smells great, and hydrates your skin. It is best for winters when your skin is flaky, dry, and parched. It is inexpensive, easy to use, and effective.
Pros
All natural ingredients
Deeply hydrating and moisturizing
Inexpensive
Cons
Rating
4.9/5
5. Diptyque Nourishing Cleansing Balm
Diptyque's Nourishing Cleansing Balm doubles up as a face mask, so you can leave it on your face overnight and wake up to fully moisturized, healthy-looking skin every single day. It contains pure ingredients like Vitamin A, C, and E that nourish and give your skin a healthy boost.
Pros
Paraben- and sulfate-free formula
Doubles up as a face mask
Suits all skin types
Cons
Rating
4.8/5
6. Omorovicza Thermal Cleansing Balm
Omorovicza is a product from Hungary and takes inspiration from their traditional hammam treatments, which is what makes it unique and popular. It is a thermal cleansing balm that thoroughly removes makeup with just a little product.
Pros
Unique and natural ingredients
Clears up clogged and large pores
Cons
Can cause a little irritation on sensitive skin
Rating
4.8/5
7. Eve Lom Cleanser Balm
Eve Lom Cleanser Balm is packed with botanicals and plant extracts that clean your pores, clear congestion, and improve your skin's complexion. It is a unique combination of eucalyptus, clove, and Egyptian chamomile oils that act like detox agents. It also contains cocoa butter that nourishes your skin. All of this in a mess-free and easy-to-use bottle.
Pros
Suits all skin types
Free of parabens and sulfates
Improves blood circulation
Cons
Rating
4.8/5
8. Colleen Rothschild Beauty Radiant Cleansing Balm
The comprehensive Radiant Cleansing Balm from Colleen Rothschild removes makeup, clears clogged pores, and dissolves everything while acting as a skin brightening agent. It is a combination of unique ingredients like loofah seed oil mixed with moringa oil that stimulate new cell generation, restoring the skin's natural elasticity, and leave it lustrous.
Pros
Free of chemicals and parabens
Exclusive technology that optimizes the effectiveness of the ingredients
Cons
Can cause breakouts
Very expensive
Rating
4.7/5
9. Palmer's Coconut Oil Formula Cleansing Balm
It is a cream-based emulsifier, which is a mixture of Vitamin E and coconut oil, along with the Tahitian Monoi Oil and Tiare flower petals. All the ingredients are raw, natural, and fortifying. From removing makeup to hydrating your skin and pampering it, Palmer's Coconut Oil Cleansing Balm truly transforms your cleansing experience.
Pros
Effective
Inexpensive
Removes makeup
Moisturizes your skin
Cons
Seems just like coconut oil
Rating
4.7/5
10. Elemis Pro Collagen Cleansing Balm
It is an antioxidant-rich blend of botanicals like Spadina pavonica algae, geranium, lavender, chamomile, eucalyptus, rose wax, wheat germ, and elderberry oils that not only removes makeup and clears your skin but also boosts collagen production.
Pros
Boosts collagen
Antioxidant-rich
Cons
Rating
4.6/5
11. Peter Thomas Pure Luxury Cleansing Butter
The cleansing butter from Peter Thomas is infused with caviar and gold, along with chamomile butter, honey, and Kasturi turmeric. These work as anti-inflammatory agents. They hydrate, soothe, and work on wrinkles while deeply cleansing your skin.
Pros
Leaves you with glowing and lustrous skin
Works on fine lines and wrinkles
Cons
Does not have a very pleasant smell
Rating
4.6/5
12. Clinique Take The Day Off Cleansing Balm
This is a silky, smooth, and lightweight formula that is gentle on the skin while removing makeup, dust, and grime off your skin, eyes, etc. It leaves your skin feeling fresh and rejuvenated. It has no fragrance and is easy to use.
Pros
Paraben-, alcohol-, and sulfate-free formula
Non-greasy
Gentle
Cons
None
Rating
4.6/5
13. Pixi By Petra Nourishing Cleansing Balm
Pixi by Petra Nourishing Cleansing Balm stays true to its name and nourishes your face while deeply cleansing it. The shea butter, almond oil, and Vitamin E leave your skin silky soft and let you wake up to a radiant-looking face.
Pros
Highly moisturizing
Not tested on animals
Suits all skin types
Cons
A little too greasy
Needs to be washed fully if using waterproof makeup
Rating
4.6/5
14. Darphin Aromatic Cleansing Balm
Feel the detox (quite literally!) with this balm that gives you a spa-like experience every time you use it. Darphin Cleansing Balm is formulated using aromatic ingredients that don't just cleanse your face but also refresh you fully. Marula oil, sage, ylang-ylang, and rosewood essential oils attract and remove impurities and leave you with luminous skin.
Pros
Very effective
Smells great
Cons
Rating
4.6/5
15. No.7 Beautiful Cleansing Balm
A coin-sized portion of this cleansing balm is enough to cover your face and deep cleanse it fully. The gentle formula removes makeup, dust, and grime without leaving any residue. If you are already a fan of No.7 products, this one needs to make it to the list too.
Pros
Gentle on the skin
Hypoallergenic formula
Cons
None
Rating
4.6/5
That was the list, and you're welcome. You can now officially ditch your cleansing oils or makeup removers for the cleansing balms. Imagine throwing a tube or tub of the cleansing balm into your travel bag! Have you made the switch yet? If not, what are you waiting for? What are your apprehensions? Let us know by leaving a message in the comments section below.

The following two tabs change content below.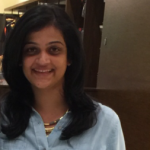 Latest posts by Pratima Ati (see all)