The 17 Best Clinique Products To Add To Your Skin Care Regime
Add skin-loving products to your skin care routine to avoid itches and allergies.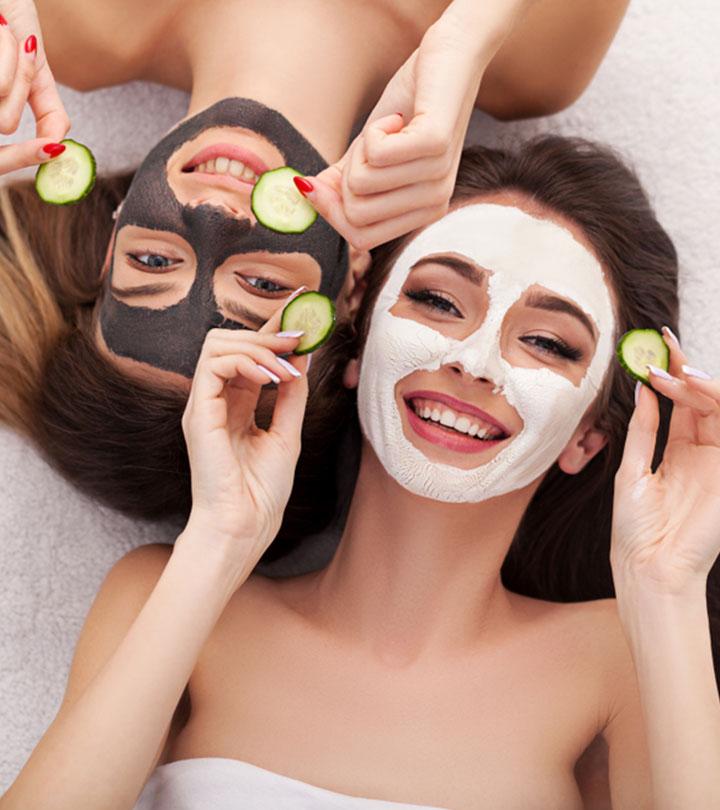 Clinique has been one of the best high-end cosmetic brands out there. Consumers all over the globe swear by the best Clinique products for their skin. In addition, the brand was the first to test its products for various skin allergies. No wonder they are well-loved and have been catering to consumer needs for a long time.
The brand offers a wide range of skincare products that cater to women of all ages, complexions, and ethnicities. Their products have the best quality ingredients and are skin-friendly too. Their dermatologist-tested, unique skincare formulas offer healthy, glowing skin with regular use. Clinique products have been a part of most women's skincare routines since they first started on the market. With these safe and luxurious beauty and skincare products, you get your money's worth. Check out our list of the 17 best Clinique products that will encourage you to be your most authentic self and fall in love with your flaws. Go on and check out the list to add to your favorites now.

Top Picks
17 Best Clinique Products Of 2022 – A Review Guide
Where can you find the best foundation for your face? Clinique Even Better offers the best long-wear foundations that are right for your skin color and nature. It has SPF 15 which protects the skin from the sun. The full coverage foundation diminishes spots and evens the skin tone and blesses you with a flawless finish, within a month! This video will help you make an informed decision about your purchase.
Pros
Provides hydration
Gives skin shine and glow
Good coverage
Does not clog pores
Cons
Shade might vary slightly.
Price at the time of publication: $22.0
Looking flawless can now be easy to achieve with the Clinique Dramatically Different Moisturizing Lotion+, which provides twice the hydration to the skin. It keeps the skin soft and gives it a nice glow. The lotion can be applied anywhere; it should be used twice a day for better results. It has a silky texture and quick penetration. The cream helps in maintaining the moisture of the skin. The enhancing cream eliminates dead skin cells. It is ideal for those who have dry skin. Watch this video to get a detailed review of the product.
Pros
Prevents dryness
Quick results
Value for money
Cons
Price at the time of publication: $24.78
The Take Day Off cleansing balm is the ideal makeup remover. The balm is lightweight and leaves the skin oil-free. It also helps in clearing acne and scars. The balm helps remove layers of makeup and sunscreen effortlessly. It is the best cosmetic Clinique face product and has received numerous best reviews from their happy customers. Clear up your skin with the best, by Clinique. Here's a video to help you know more about this product.
Pros
Ideal for sensitive skin
Removes makeup
Reduces acne and scars
Lightweight
Cons
Might require rinsing of the face for better results
Price at the time of publication: $24.2
The black mascara by High Impact offers a long-lasting, rich, and intense color to the eyelashes making it look long with maximum volume. The mascara gives a natural look to the eyes. It is also ideal for those with sensitive eyes. The product application is easy; it applies smoothly and does not flake. One of the few mascaras that go on without clumping all your lashes together makes them look feathery.
Pros
Volumizes and lengthens eyelashes
Does not flake
Long-lasting
Adds volume to the lashes
Cons
The brush might be a bit big.
Price at the time of publication: $15.8
Clinique Almost is here with lipstick that provides a satin finish and has sheer coverage. This lipstick has been a favorite for many and has been purchased for years by its loyal customers. It has a creamy lip gloss look, and the clients equally like all its shades. The lipstick is available in the Black Honey shade, it would look like it's too dark, but it's light and smooth to apply. Ladies all over the world love Clinique Almost Black Honey lipstick!
Pros
Lovely color payoff
No added flavor
Not sticky
Moisturizes the lips
Cons
May require re-application after an hour.
Price at the time of publication: $21.5
Clinique Take The Day Off is a makeup remover for lids, lashes, and lips. The makeup remover works on all makeup, especially for the eyes. It is also said to be one of the very best makeup removers one can buy. It is very effective at removing eye makeup, and the remover is gentle to the skin, especially under and around the eyes. The Clinique skincare product works well for lipsticks and waterproof mascaras as well.
Pros
Works well on sensitive skin
Lasts for at least 6 months
Effective for eye makeup removal
Gentle on skin
Cons
Price at the time of publication: $19.48
Clinique Beyond Perfecting is a 2-in-1 product. It offers a foundation and a concealer and comes with a foundation applicator. The Clinique face product is lightweight and moisturizes the skin. The medium coverage foundation provides a flawless and perfect look that lasts all day. It is highly recommended for those with an oily T-zone.
Pros
Moisturizes the skin
Covers dark circles
Evens out skin tone
Cons
The bottle might be a bit heavy to carry around in your purse.
Price at the time of publication: $21.9
Clinique Pretty Easy Liquid Eyelining Pen is an ophthalmologist-tested. It is paraben-free, has no fragrance, and no phthalate added to the product. The liner is smudge-proof and has budget-resistant wear. The pen creates a smooth, clean line at one go; it can provide a deep black color to the eyes, and the thickness of the liner on the eyes can be easily controlled. The product has been allergy tested and is one of the top Clinique products with good Clinique reviews.
Pros
No harmful chemicals
No fragrance
Allergy tested
Smudge-proof
Cons
The product might dry up over time.
Price at the time of publication: $34.99
Clinique Soft Pressed is a warm, natural-looking powder blush suitable for all types of skin. The sheer, buildable color gives cheeks the radiant glow it deserves. It is a good quality Clinique facial product that comes with a brush, which helps in smooth application. The blush comes in a mocha color and leaves a natural look suitable for daily wear.
Pros
For all types of skin
Gives cheeks a glow
Comes with a soft brush
Cons
The brush may lose bristles.
Price at the time of publication: $32.3
Clinique Pep-start is an eye cream with a great texture, a cooling effect, and does wonders for the under eyes and reduces puffiness. It gives a sense of freshness and can be used by those with sensitive skin as well. The cream formula is said to be a lifesaver by many and works well during the day and night. This product by Clinique is said to be value for money and must buy for many.
Pros
Gives a refreshing look
Useful for all skin types
Melts into the skin
Dries quickly
Cons
The applicator might not roll under the eyes.
Price at the time of publication: $22.0
Clinique Long Last Soft Matte Lipstick is a long-wearing formula. The lipstick doesn't dry quickly. It stays on the lips for long, thus giving a fresh and beautiful look. The lipstick has a matte finish; it has full coverage and a velvety texture. It is one of the best Clinique products and amongst the best sellers.
Pros
Great base
Lovely shade
Smooth application
Cons
The color of the tube may vary from the picture.
Price at the time of publication: $12.99
Clinique Redness Solutions Makeup Foundation comes with SPF 15 to give sun protection. It offers calming ingredients that help minimize flare-ups. The product provides a soothing look to the skin and is an oil-free moisturizer. It instantly color-corrects flushing and blushing. The Clinique product is fragrance-free and tested for allergy. It has soothing antioxidants and uses probiotic technology that helps strengthen the skin's barrier. This product is also known as "Little miracle in a bottle" by its users.
Pros
Covers redness
Provides full coverage
No heaviness
Smooth application
Cons
Might not cover the rosacea for some
Price at the time of publication: $33.0
Clinique Chubby Stick Cheek Color Balm creates a rosy glow and has buildable coverage. The oil-free gel comes in various shades, which gives you a choice to select the color that suits you the best. A creamy, error-proof cheek color creates a healthy and glowing look instantly. When you just want to look natural and fresh and have a glow at the same time, this product by Clinique is the go-to lipstick. It is also suitable for those who have dry skin.
Pros
Natural look
Prevents dryness
Creamy texture
Cons
Price at the time of publication: $28.0
Clinique Blended Face Powder is the perfect powder for a natural look. It evens out the color of your face. The product comes with a brush that makes application easy. The powder is lightweight and offers a subtle finish to the skin. It is one of the best Clinique makeup options for daily use.
Pros
Lightweight
Smooth application
Translucent
Complements the foundation
Cons
Might have some packaging defect
Price at the time of publication: $33.0
The Clinique Quickliner for Eyes has ten different shades for you to choose from. The soft creamy texture glides smoothly on your eyes for effortless styling. You can use this eyeliner independently or over an eyeshadow. The eyeliner takes 60 seconds to dry allowing you enough time to create your desired look. You can have a smoky and sultry look with the help of the smudger at the opposite end. In addition, the twist-up design allows convenient application without any sharpening.
Pros
Transfer-resistant
No sharpening
Water-resistant
Smudge-resistant
Paraben-free
Cons
Price at the time of publication: $22.99
The Clinique Pop Colour is a luxurious yet weightless formula that merges bold, saturated colors with a smoothing primer. The product is allergy-tested and can be suitable for combination skin. The lipstick has a shimmer and a beautiful color, perfect for getting a jaw-dropping look.
Pros
Lovely shade
Worth the money
Bright
Cons
Might slightly differ in shade
Price at the time of publication: $19.94
Clinique Extra Gentle Cleansing Foam is the best-rated Clinique product. It helps to get rid of the dirt and impurities that get accumulated after a long busy day. The skin feels fresh and comfortable from its very first application. This Clinique face product is gentle and effective. It is an excellent product because it works well with sensitive skin too. It allows the skin to breathe and doesn't make it dry. The gentle face exfoliator has enormous popularity and has been said to be the best face wash for dry and acne-prone skin.
Pros
Suitable for all skin types
Prevents dryness
Gentle and effective
Reduces acne
Cons
May not be suitable as an eye makeup remover.
Price at the time of publication: $19.55
Now that you know all about Clinique, the positive reviews and the best of Clinique products let us give you a better insight by suggesting tips and facts to consider when buying Clinique beauty products.
How To Choose Clinique Products- A Buying Guide
Clinique products can be chosen based on skin type; some have dry skin. Others have oily skin, while some struggle with acne or rosacea. Hence, Clinique provides a product that is most suitable for your skin type.
The product is also chosen based on the ingredients present in it; some people might show allergic reactions; hence, it is essential to check the product's content to ensure that your skin does not suffer an allergic reaction.
One should also look for reviews of the product before buying it. This will give you confidence in the brand and its creation too.
Clinique products also have a range of pricing and can be selected based on use and demand.
How Long Do Clinique Products Last
Once opened, it is advisable to discard the products after a year. Clinique products don't have prolonged expiry dates as it's believed that the skin needs to be pampered with fresh products and hence should be utilized within a year.
How To Use Clinique Products
Dampen hands and face with lukewarm water, make sure your face is free from oil and other impurities. Apply the product using a sponge or brush that has been cleaned.
Exfoliate and moisturize the face before applying makeup. clinique face products reviews clinique products and prices
Wash off the makeup before going to bed and apply a moisturizer to ensure the skin's softness.
The products can be used based on the skin type and the occasion. Daily use products can be a part of the skincare routine, while heavily based products can be used on special events.
Why Trust StyleCraze?
Our resident skin care expert, Vaishnavi Kothuri, penned this article, so you know which are the best Clinique products to try out. She scoured deep into the internet, vetting many products based on user feedback and reviews, to curate this list. She selected these products on the criteria of skin care benefits like hydration and moisturization, cost-effectiveness, formula consistency, and more.
Frequently Asked Questions
How good are Clinique products?
Clinique is a highly popular skincare and cosmetics brand. It has received excellent reviews from a large population and offers effective products that provide what they claim.
Is Clinique the right skincare product?
Yes, Clinique is not only famous for its cosmetics but also highly acceptable for its skincare products.
Are Clinique products safe to use?
Clinique avoids all those products that are known to cause allergic reactions or skin irritation. It is made up of safe ingredients and is free from paraben, phthalate, and fragrance.
Is Clinique good for aging skin?
Clinique has proven to reduce signs of aging by 50%. It consists of anti-aging ingredients that lessen the appearance of wrinkles and improves the skin.
Does Clinique use parabens?
The brand has a new tagline, which says, "No, parabens." It is not only allergy and fragrance tested but also phthalate and paraben-free.