10 Best Clip-in Bangs That You Must Try In 2021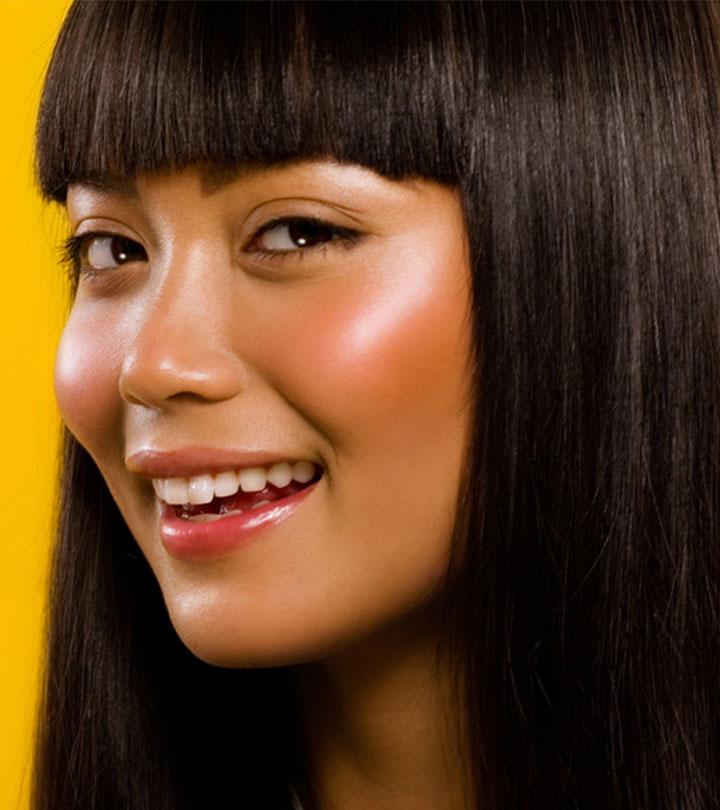 Are you a huge fan of Kim Kardashian bangs? Or are you someone who secretly wants to get those bangs, but fear that you might end up ruining your hair? Well, if yes, then you are not the first one to come up with such styling desires. At some point, we all have been secretly wishing to get bangs but gathering the courage to do the same is slightly difficult. Keeping all your desires in mind, some of the popular hair brands have come up with the concept of clip-in bangs. As the name suggests, clip-in bangs are customizable hair extensions that can be easily clipped onto your real hair and let you experience the joy of those beautiful fringes.
The best clip-in bangs brands offer wispy or curved bangs that are versatile and have a variety of special features like customizable length, great quality and heat-resistance. These blend well with your real hair and can be styled as instant hair accessories. We have brought all the top options for you here. Take a look-
 Best Clip-in Bangs For Women Who Love To Try New Hairstyles
The perfect wispy bangs to cover your forehead and give you that chic look is here from the brand HANYUDIE. Made from real human hair, these clip-in bangs are comfortable and give a natural look. The bangs are lustrous just like natural hair and blend well with your real hair. The length is 5 inches and temples are 9 inches each. You can trim them if you wish for shorter bangs. The thickness is balanced to cover the forehead but is thin enough to give a realistic bang look. It comes as a one piece extension of fringe with temples, which is easy to pin on hair and gets secured well.
Pros
Easy clip-in design
Available in 4 shades
Suitable for all types of hair
Transformable with the use of styling devices
 Cons
Slightly small for some people
Made with real human hair, these clip-in hair bangs are something that will make up for your stylish bang requirements. Unlike other clip-in bangs available in the market, this one appears natural and gets easily mixed with any other material. These hair bangs can be easily clipped on without being separately visible. Also, the grip is quite good, which means there is no fear of snapping down your hair. The design is such that it suits all face shapes be it heart, oval, round or square. Another major plus point is that you can trim it whenever you want.
Pros
Soft
High quality
Easy to hold
Gives a perfect finish
Cons
 Whether the special occasion is your date, prom night or Halloween, this one piece hair extension suits everyone perfectly. It appears like a wig with bangs and can easily be clipped on to get the most popular fringe hair extensions. The length is 6.7″  with 10.6″ sides which can be trimmed and changed as per your need. If you wish to change the appearance of these hair bangs, just style it with a roller or straightener and your neat hair bangs are ready to rock. Another special feature of this bang extension is that it is sewn by hand which makes it very impactful. The material is heat-resistant which helps you keep away the heat and looks real. You can even use dry shampoo on it and clean it as per your convenience. Also, you can easily place it all by yourself, without any hassle.
 Pros
Easy to style
Gives a tight hold
Versatile hair looks
Available in a variety of colors
Cons
 If you are too scared to get your hair trimmed and go for the stylish bangs, then these clip-in bangs from FESHFEN are ideal for you. Created with human hair, the bangs not only look real, but also very stylish. The middle part is 5.5 inches long, whereas the sides are 10 inches long. Since the bangs can be easily clipped on, you can wear them instantly without investing a lot of time. Designed to suit all types of faces, this bang design helps you keep your hair look trendy all the time. Restyle them or trim them as per your need and clip it on your real hair to experiment with new hairstyles.
 Pros
Easy to wear
Light-weight
Non-damaging
Versatile
Cons
Some may find it too shiny
 These clip-in bangs are made from Remy human hair to make your fringe extension experience light and comfortable. With three invisible non-slipping clips, you can expect a perfect secured place for these bangs on your hair without any pulling or tugging. With a wide color range, the clip-on hair bangs give you decent options to choose from. The bangs are tangle-free and shedding-free. You can use them as daily wear bangs as the  setting is simple. Part your center hair and lay the bangs flat on your forehead. Clip in the bangs in the middle and both the sides. Run a comb through the bangs for a natural look.
 Pros
No smell
Can be styled
Instant fringe
Can be trimmed
 Cons
Slightly low quality clips
 If airy fringes are your top choice, then these bangs from Swy Hair are perfect for you. You can tailor them as per your need and rock them in every season. Unlike the bushy hair bangs, this one looks very thin and relaxed, keeping your forehead light and neat. It also has hair temples on both the sides, thus complementing your facial contours. And if you're someone who just wants forehead fringes, you can trim the side temples off. These bangs are nothing but human hair and can be fixed like human hair. Use a straightener or curler to change the way your fringes look. When using these bangs, lift some hair from your forehead and then clip them on. Comb your hair to mix the bang with your hair for that natural finish.
 Pros
Comfortable
Easy clip-in
Customizable
Gets mixed well with your hair
Cons
Might be too thin for some
 Dsoar's Side Bangs are perfect for people who want a fuller look to their face shape. In fact, people who suffer from alopecia can also opt for these clip-in bangs. The benefits of using these side bangs are numerous, and the price is beyond imagination. The product is available in three types— thick side bangs with temple, without temple, and air side bangs. The thick bangs weigh up to 20gms, whereas the air side bangs weigh up to 10gms. Being heat-resistant in nature, these bangs can be styled as curly side bangs too. Pin these bangs slightly above your forehead, and cover with a headband (not mandatory) and you are good to go.
 Pros
Easy to use
Has an invisible clip
Blends well with hair
Available in 4 hair colors
Cons
Size might be small for some
 Wish to change to a hot look for an upcoming party without spending a lot? If yes, then grab on to these Brazilian clip-in bangs made with Remy hair. Available in natural black color, these bangs blend completely with your black hair. These are instant and let you transform your appearance drastically without getting a haircut. The quality is good and can also be used by people who suffer from hair loss or thinning. It can be styled, or trimmed as per choice. The best part is that you can get the bangs colored exactly like your hair. Its user-friendly attachment makes the clipping process easy, simple and quick.
 Pros
Affordable
Lightweight
Easy to operate
Non-damaging
Cons
 HMD curved clip-in bangs come with a sewn-on comb clip that secures the bangs in place and does not let them loosen up. It is very easy to apply and can be attached beneath the hair to completely blend with your real hair. The bangs appear noticeable, but not at all fake. Made with real human hair, the quality of these bangs is outstanding. Also, these can withstand the pressure of styling tools. Though it is available in many colors, you can also dye it if you want. The shape is curved, which can be adjusted as per your face type. With HMD clip-in bangs, you are just a clip-in away with the most classy bangs ever.
 Pros
Quick use
Suits all types of faces
Available in 6 colors
Does not pull out hair
 Cons
 When looking for a wide forehead, fake bangs or front toupee, this is a perfect choice. It has a middle length of 9 inches and temple length of 6 inches. With a round base of diameter of 3.25 inches, the design of these clip-in bangs serve as a forehead topper. The clip-in bangs are instant and can drastically transform your look. Each hair bang comes with 2 clips for a better hold on your head. Made with upgraded synthetic hair, you can be sure of its blending with your own hair. Also, the bangs are available in a wide range of colors, which means you can opt for multiple stylish looks.
 Pros
Saves time
Instant volume
Easy application
More coverage
Cons
Some may not find it thick enough
Now that you know your options when it comes to purchasing clip-in bangs, let's help you choose one. Read the points mentioned below to avoid any sort of confusion before buying clip-in bangs.
What To Look For In Clip-in Bangs?
Weight
Clip-in bangs should be light to keep off headaches or any heaviness.
While the thickness should be light enough to keep the weight off, it should also be thick enough to give your head a natural, fuller look.
Styling Features
Good quality clip-in bangs are those which can be styled as per your needs. So you should look for bangs that can be trimmed, colored, bleached or can bear the heat of styling tools.
Security
Nobody likes to see the fringes falling down the forehead while being at an event. It can be embarrassing. So always look for clip-in bangs that have two or three clips that do not slip away easily and keep the bangs intact.
While the security is very important, you should also note it must not take a lot of time to fix your bangs. Look for something that is secure but also works instantly.
Shape
When choosing clip-in bangs, look for options that work for all face types. A versatile product goes a long way with any hairstyle you opt for.
Long bangs are preferable as you get the option to trim and style them as per your required size.
Quality
As long as the clip-in bangs are comfortable, thick and mixes well with your natural hair, nothing else matters. Whatever be the material, make sure it suits your personal requirements.
Good quality clip-in bangs are the ones that can be washed and reused multiple times.
How To Wear Clip-in Bangs?
Follow the steps to wear a clip-in bangs properly-
Comb and detangle your hair.
Part your hair in the center.
Now place the bangs to the part you want to fix in.
Move them slightly further to your crown so that the end of the fringe is set all along the brows.
Adjust the placement by moving the bangs back and forth as per your choice.
Fasten the clips into your hair properly.
Comb or brush the bangs for that final finish.
From the 70s to this millennial era, bangs have always been a part of sensational hairstyles. Whether you just wish to temporarily switch your look or you really are wishing to get the fringes and want to run a test, these clip-in bangs are perfect for all. You can adorn the badass chic look, conceal baldness or opt for a different hairstyle with these clip-in bangs. Getting them done instantly without trimming your hair is now possible with these best clip-in bangs. Whatever your facial shape is, there are fringes for all types. So, why wait when you can look amazing and feel comfortable? Choose the clip-in bangs as per your requirements and get set to rock the cool fringes!
Frequently Asked Questions
Can we dye clip-in bangs?
Yes, we can dye some clip-in bangs.
The following two tabs change content below.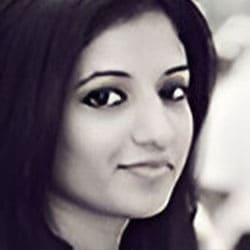 Chaitra is an extremely passionate writer and storyteller. She has a triple main Bachelor's degree in Journalism, Communicative English, and Economics and a Master's degree in Journalism and Mass Communication. She has more than three years of experience in content writing and editing and specializes in beauty, fashion, and lifestyle genres. Her background in journalism helps her guide her team in churning out fine content for the readers. When she's not editing or juggling tasks at work, she likes to daydream and stalk doggos on Instagram.