10 Best Coal Tar Shampoos For 2018 Available in India
Coal tar is a highly viscous brown or black liquid, a by-product of carbonization and gasification of coal, which has found many medicinal usages, such as being an ingredient in medicated soaps, shampoos and ointments worldwide.
Medicinal shampoos containing coal tar are cleansers formulated to treat hair and scalp related issues like dandruff, psoriasis, seborrheic dermatitis and head lice. These shampoos have a powerful cleansing, antiseptic and disinfecting effect on the skin. Being a keratolytic, this shampoo works by lowering bacterial growth, loosening and softening the scales of the scalp and thus helping to decrease scaling, flakiness, dryness and itchiness of the skin.
Since these shampoos are carcinogenic, they can cause irritation to the eyes, nose, mouth, groin or rectum and trigger tar acne, and hence are not suitable for long term use. Those who are allergic to any ingredient in the coal tar shampoo or ones sensitive to sunlight should not use this shampoo. Individuals taking prescribed or non prescribed medicines, herbal preparation, dietary supplements, other alternative treatment for psoriasis, pregnant women, nursing mothers, individuals suffering from inflammations and allergies should first inform the doctor of their medical condition and only then use this shampoo if further prescribed.
Coal Tar Shampoo Brands are Listed Below:
1. Denorex 2 in 1 Therapeutic Shampoo and Conditioner:
This cleanser contains the maximum level of coal tar available in a non prescription shampoo. It helps to fight dandruff, itchiness and other scalp related problems and prevents their recurrence. The conditioning properties help to nourish the hair while the presence of menthol renders a refreshing, calming and soothing effect to the scalp.

2. DHS Tar Shampoo:
This gentle cleanser, with its 0.5% coal tar content, helps to relieve the scalp of itchiness, dandruff etc while being mild on the hair to keep it healthy and strong.

3. Psoriatrax Coal Tar Shampoo:
Containing 5 % coal tar, this shampoo aims at treating psoriasis, seborrheic dermatitis and other topical skin diseases effectively. It can be used regularly and leaves no undesirable smell after a hair wash.

[ Read: Shampoo for Curly Hair ]
4. Ionil T – Coal Tar Shampoo:
This soap and detergent-free cleanser provides effective therapeutic treatment for scalp itching, psoriasis and other scalp related problems. It curbs the production and growth of skin cells on the scalp, thereby making it look healthier.

5. Neutrogena T/Gel Shampoo- Extra Strength:
This dermatologist tested shampoo containing 1% coal tar treats scalp problems with double effectiveness as compared to the original T/Gel Therapeutic Formula and also makes the hair soft, strong and manageable.

6. Neutrogena T/Gel Therapeutic Shampoo:
Not as smelly and dense as other tar shampoos, this cleanser, containing 0.5% coal tar addresses scalp issues like itchiness and flakiness of the scalp, provides required nourishment to it and revitalizes it for healthy hair growth. It is the ideal remedy for treating a dry scalp and hair.

[ Read: Alpecin Shampoo Side Effects ]
7. Neutrogena T/Gel Shampoo- Stubborn Itch:
This T/Gel shampoo variant contains 0.5% coal tar that helps relieve dermal problems like psoriasis, flaky scalp and dandruff. It has menthol extracts that have a refreshing and soothing effect on the scalp, thereby creating healthy, shiny and soft tresses.

8. MG 217 Tar Shampoo:
This medicated tar-containing cleanser cleans and conditions the hair and scalp to render soft and manageable hair while its special formulation helps to effectively treat scalp issues like psoriasis, seborrheic dermatitis, flakiness etc and prevents its recurrence.

9. Protar K Shampoo:
This medicated shampoo with 4% tar content is a cleanser that helps to treat dandruff, eczema, psoriasis effectively while maintaining the proper health of the hair.
[ Read: Shampoo for Curly Hair ]
10. Salytar Shampoo:
This shampoo, containing coal tar (1%) and Salicylic acid (3%), helps to cure seborrheic dermatitis, psoriasis, flakiness and itchiness of the scalp through its deep penetrating, surface active and effective therapeutic formula.
*Subject to Availability
Have you ever tried any of these coal tar shampoos? Or any other? Do tell us in the comments below!

The following two tabs change content below.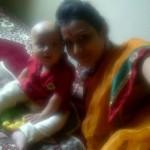 Latest posts by Khushboo Mehta (see all)