11 Best Coffee Mugs For Everyday Use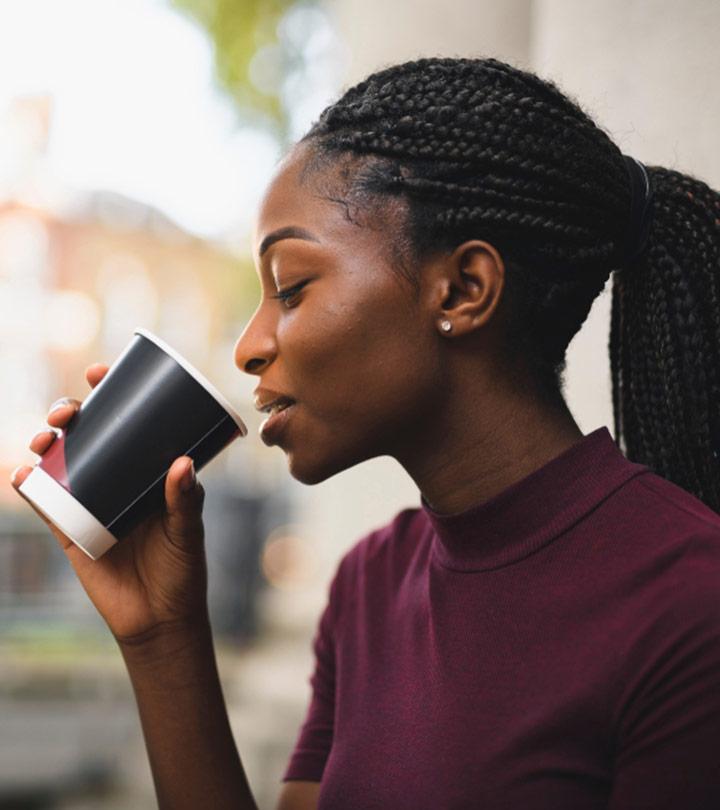 Coffee lovers are not only particular about the brew of the coffee they drink, how much sugar they add, whether they have it with milk or not – but are also extremely picky about which coffee mug they use. Caffeine addicts are always found saying that coffee tastes better in a huge coffee mug or in a unique cup.
The best coffee mugs are basically those that take care of your requirement, as some of you may want to drink your coffee on the road while some of you may prefer to be curled up on the sofa with a porcelain coffee cup and a book. We know that the best coffee cups may differ from one person to another which is why we have compiled this varied list of the 11 best coffee mugs for everyday use. Read on to know more!
The Best Insulated Coffee Mugs – Top 11 Picks Of 2020
The YETI Rambler 20 oz Tumbler is accompanied with a standard YETI MagSlider Lid that keeps your liquids and drinks locked up inside. One of the best insulated coffee mugs available, this coffee tumbler has a no sweat design and doesn't let your hands get wet from any condensation. The tumbler is also coated with Duracoat which is a colored coating that is durable and free from fading, cracking or peeling even if you use the tumbler roughly in the wild. This coat also adds a comfortable grip to the exterior of the tumbler so you can use it even with gloves on. The double walls of this high end coffee mug are insulated and feature a 18/8 stainless steel body. This means your coffee will remain warm even in very cold temperatures. The dimensions of the cup are 6 ⅞ x 3 ½ inches and can fit easily in standard cup holders.
Pros
BPA-free
Dishwasher-safe
Features shatter-resistant construction
Includes magnets for easy opening and closing
Cons
The coffee may get cold after 3-4 hours..
The Decodyne Have A Nice Day Funny Coffee Mug in black is a humorous coffee cup made using high quality ceramic. This unique ceramic mug can hold up to 14 oz of coffee which is a good enough size for coffee breaks at work as well as at home. This black ceramic coffee mug features a sweet message in the front which is printed directly on the ceramic so that even over time the text will remain sharp and will not flake off the way stickers do. The bottom of this hilarious coffee mug also features a 3-dimensional finger so that you can show your co-workers exactly how you feel about them!
Pros
Microwave and dishwasher-safe
Comfortable, ergonomic-handle grip
Features a curved rim so that coffee doesn't dribble down your chin.
Cons
The glass coat may not go all the way till the bottom of the cup.
The Ciyago Stainless Steel Coffee Mug Cup With Handle in black is a premium coffee mug made using 18/8 stainless steel. This food grade stainless steel cup features vacuum insulation on its double walls so that high or low temperature is preserved inside the mug and the liquid poured in it. The steel walls also have the ability to hold off any odor or stains so that a fresh juice will not remind you of the coffee you had yesterday. This 12 oz coffee mug comes with a clear and see-through plastic lid and a rubber gasket so that the lid remains shut tightly and you can still be able to see how much of your coffee is left in the tumbler. The handle is non-slip and will let you hold the coffee mug comfortably without feeling too warm. The outside of the mug is powder coated to a matte finish so that the cup doesn't sweat and you get a firm hold on the mug.
Pros
BPA-free
Dust, rust-proof
Includes a straw hole in the lid for easy sipping.
Can be washed using a sponge cloth and warm water.
Cons
The cup may not be microwave and dishwasher safe.
The JoyJolt Declan Coffee Mug is a 16 oz clear glass cup that comes as a set of 6 cone-shaped coffee cups. This coffee cup is made using shatter-proof and lead-free glass, features a comfortable handle and a satisfying rim. The easy-grip handle lets you hold the coffee mug with 2-3 fingers so that you have better control on your grip. This coffee cup is made using soda-lime clear glass which is thick and robust so it can take the heat of your piping hot coffee. The cup is sized ergonomically and the wide mouth allows you to even hand wash the cup easily. The rolled edge rim of the cup is ⅛ inch thick so that your lips also feel comforted when taking a sip. The cup is not very heavy to hold so that you feel relaxed when getting your coffee fix.
Pros
Includes heat-proof handles
Microwave and dishwasher-safe
Cup measures 4.85 x 3.9 inches without handle
Cup height is perfect for pod style coffee machines
Cons
The bottom glass of the cup may be a bit too weak.
The ALOUFEA Stainless Steel Insulated Coffee Mug With Handle is vacuum-insulated so that your coffee remains warm for long hours and you can still hold the mug comfortably without burning your hands. The lid used to cover the mug is eco-friendly and shuts tightly so that your coffee does not spill on the go, even if you hit road bumps. The lid also features a hole for a straw so that you can sip your coffee at your own pace. The stainless steel used for the mug is rust-free and does not leave any after-taste. This sturdy coffee mug is lightweight at the same time, easy to carry around, is anti-sweat, lets you have a strong grip and fits nicely into your hand. The handle is also non-slip, wide and long and lets you have complete control of the mug.
Pros
Made using 18/8 food-grade stainless steel.
Sliding lid is removable and can be cleaned separately.
Can be cleaned by simply handwashing using warm water.
Includes a sliding lid made of BPA-free plastic and rubber gasket.
Cons
The hot beverage in the cup may push the lid off due to pressure.
The Tri-Coastal Design White Ceramic Coffee Or Tea Mugs in the elephant design is an absolutely delightful ceramic coffee mug that can make your mornings feel cheerful and perky. This bohemian chic design of the coffee mug makes it a must-have if you like to fill your home with quirky pieces that look cute and yet are functional. The mug is designed with a handle in the shape of an elephant trunk and features a positive phrase as well as gold accents. The mug is sturdy and durable with high-quality construction using ceramic and is completely handmade. This ceramic coffee mug can hold up to 18 oz of liquid which only means more coffee for you without getting a refill. This cute and unique coffee cup has delicate detailing and cursive text so each morning you start your day with a smile.
Pros
Cup size is 5.5 x 3.5 inches
Makes for a quirky and memorable gift.
Can be hand washed using mild soap and warm water.
Cons
This cup may not be microwave-able.
The Bosmarlin Glossy Ceramic Coffee Mug in royal blue is a large capacity 18 oz mug which lets you sip lots of coffee without having the need to get up and make some again. The ceramic used to make this coffee cup is cadmium-free and lead-free and the construction is strong and durable so that the mug stays with you for many years. This coffee mug is ideal for hot as well as cold beverages so that you end up making the most of it. The handle is shaped like a question mark and makes holding the cup very easy so that you have a firm and comfortable grip over the mug. The wide mouth of the coffee mug also makes it easy to wash it by hand in case you do not wish to pop it in the dishwasher.
Pros
Dishwasher-safe
Microwave-safe
Glossy surface interior doesn't let coffee stains settle.
Cons
The mug may be a little heavy in weight.
The Bormioli Rocco Glass Coffee Mug set is perfect for hot as well as cold beverages so that you can use the mugs all year round. Lattes, macchiatos and iced teas can also be served in these mugs that look fabulous when you serve them together. These shock-resistant coffee glasses come in a standard size that can fit all standard coffee machines, a feature that makes life really convenient. The ergonomic handle also has a cold-touch property which means it remains cool even if the beverage in the coffee glass is piping hot. Each of the mugs are crafted and manufactured in Spain by expert artisans who use the finest materials and sand to make these mugs. The glass is food-safe and the exterior always remains cold, yet keeps the drink hot.
Pros
Dishwasher-safe
Comes as a set of 6 glasses.
Made using lead-free, high-quality tempered glass.
The coffee mug has a 10 ¾ oz capacity.
Cons
The seam on the mug handle may be visible.
The SUNWILL Coffee Mug With Handle features in a soothing powder-coated forest green color and is one of the best insulated coffee mugs making the rounds. This vacuum-insulated coffee mug features a double wall that lets your coffee remain hot for more than 3 hours and any other beverage can stay cold for more than 9 hours. The stainless steel used is of high quality that is rust and lead-free and unbreakable. The mug is powder-coated which makes it long-lasting, durable and gives it slip, scratch, peel and fade-free texture. The sliding lid of the mug is made using BPA-free plastic and the silicone gaskets seal the cup snugly. The lid also has a hole for drinking at the top and is straw-friendly too.
Pros
Made using 18/8 304 grade stainless steel.
Sweat-proof, condensation and burn-free exterior
Can be washed by hand using a non-scratch sponge.
Features a comfortable handle with a full loop and is tailored to fit mitts completely.
The capacity of this stainless steel coffee mug with lid is 14 oz and the size is 3.4 x 4.1 inches.
Cons
The mug lid may not be heat-proof.
The Infloatables Color Changing Cat Mug featuring a moon cat is an amazing gift for coffee lovers and cat lovers alike. This hand painted coffee mug is sturdy, made using high-quality material and is inspected carefully so that the coffee cup lasts long. This mug also acts as a great decor piece in the kitchen or office with its inimitable design and can even be used to plant herbs in the kitchen or to store pencils in the office. The cup also comes with a complimentary coaster that says "I like your cattitude" which is a great conversation starter!
Pros
Handmade, each piece is unique
Made using high quality ceramic
Includes color-changing technology that changes with temperature change.
Cons
The mug may not be microwave-safe.
The Hydro Flask Coffee Mug in olive is an insulated stainless steel coffee mug with lid which features a high-end TempShield insulation technology that lets the coffee remain hot as long as the lid is on the mug. The exterior of the mug has a soft touch finish that lets you feel cozy each time you hold the mug. The insides of the mug is made using food grade stainless steel of 18/8 quality ensuring that pure taste of coffee is contained without any metallic flavor ruining the brew. This stainless steel coffee cup also features honeycomb insulation on the lid which ensures temperature inside the mug is controlled and you can have access to hot coffee whenever you want.
Pros
Phthalate and BPA-free
Lid has a press-in action that shuts tightly
The mug can hold up to 12 oz of coffee
The size of the cup is 4.5 x 5 inches and weighs 11.2 oz.
Cons
Drinking with the lid on may result in the coffee being spilled.
Just the way coffee can be made in 100 different ways, coffee mugs also exist in 100 different styles. While so many types of coffee mugs are available, each serves a particular purpose and satisfies a particular need. If you find yourself always on the run or late for work or school, a stainless steel coffee mug with a lid can be a good fit for you, so that your coffee stays warm for a long time. However if you are a homebody with eclectic taste, ceramic and porcelain coffee mugs will be a great fit for you so that you can sip your coffee and entertain your guests in style.
Frequently Asked Questions
Do ceramic mugs keep coffee hot?
Ceramic mugs cannot keep coffee as hot as insulated steel mugs. If a ceramic mug is not insulated, it will act as a regular coffee mug.
Do ceramic mugs break easily?
Ceramic mugs end up breaking only if you drop them on the floor or smash them against a hard surface. Due to its non metallic and inorganic composition it does not break because of heat.
What can I do with old coffee mugs?
A trendy way of re-using old coffee mugs is by using them as planters for indoor or outdoor plants. You can actually create a small kitchen garden using your pastel or bright coffee mugs.
Which type of cup keeps coffee the hottest for longest?
Insulated steel mugs are known to keep coffee hot for a long period of time.