The 7 Best Cold Therapy Machines To Soothe Swelling – 2023
Provide relief to your sore muscles at home with effective cold water therapy.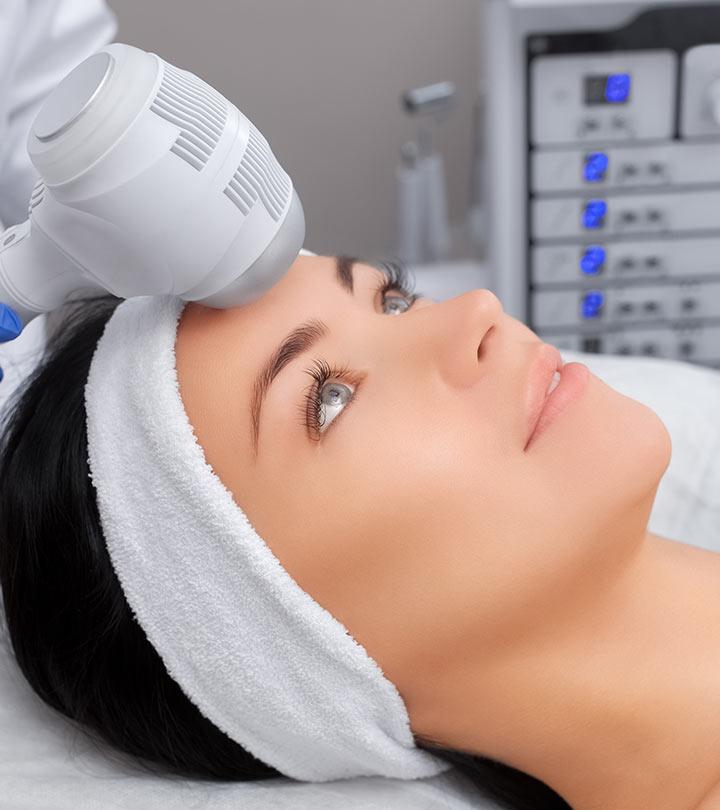 With the best cold therapy machines in place to reduce aches or pains, you can get rid of the hassle brought by ice packs. Applying ice packs to cure swelling or handle post-surgery pain can be tedious at times. This is when the cold therapy machines, also known as Cryotherapy machines, come into play. They are the perfect alternatives to ice packs that warm up quickly and take a lot of time to become cold again. Instead, these machines give an open stream of cold water to soothe the swelling and pain. Therefore, in this article, we shall talk about the most effective cold therapy machines that you must have now. So check it out.
What Is A Cold Therapy Machine?
Cryotherapy or ice therapy machines are either motorized or non-motorized devices crafted to provide cold therapy to soothe your aches and pains or to reduce swelling. This machine helps in healing injuries faster by using freezing agents and ice water. Ice therapy machines are recommended by many doctors and physical trainers to help deal with injuries or while recovering from surgery.
When planning to buy a cold laser therapy device, certain important factors have to be kept in mind, depending on your needs and requirements, like duration of therapy—time frame for which the machine provides cryotherapy, manual or automatic operations, durability, and life of the machine, etc. Check out our list of top 7 cryotherapy machines that have been carefully selected, keeping the above factors as the main criteria for listing.
Best Ice Therapy Machines
Product Description
Ossur Cold Rush Therapy Machine measures 16.2 x 12.2 x 10 inches and weighs just 4.6 lbs. The lightweight and compact feature of the machine makes it easy to move around. It features a durable motor and offers the highest ice-to-water ratio in the industry.
It is designed to produce less heat transfer from the motor to the water combine and thus ensures prolonged cold therapy for up to 6 hours continuously. This cold therapy machine provides consistent cooling and excellent compression, even to high elevations, and is ideal for post-injury treatment. Watch this video for a thorough understanding of the product.
Features
Has a locking lid to help prevent spills
Insulated walls for improved cooling
Includes a large shoulder pad
Brushless motor ensures whisper-quiet operation
Has three elasticized straps
The durable motor has four power settings.
Pros
Compact
Lightweight
Whisper-quiet motor
Cons
Condensation around the tubing.
Price at the time of publication: $224.98
Product Description
The Active Ice Cold Laser Therapy Machine is specially designed for post-surgery cryotherapy when patients require relief from acute pain. This ice therapy system has a high flow, dry, quick disconnect couplings that allow for freedom of movement if needed. The high-efficiency yet quiet pump provides steady and effective cooling.
You can use this cold laser therapy for pain in your knees, shoulders, back, ankles, elbows, calves, limbs, and more. This unit comes with a 30-minute timer that ensures risk-free therapy, although some people find it bothersome to reset the timer time and again.
Features
Includes a U-shaped bladder
One 44 inches elastic belt
30 minutes timer to ensure the safety of the user
A 9-quart cooler with a secure carrying handle system
Pros
Large reservoir
30 minutes timer
Cons
The motor makes a low humming noise.
Price at the time of publication: $249.99
Product Description
This product combines cold and focal compression that is delivered through a non-motorized gravity-fed system. The machine delivers chilled water directly into the cryo/cuff. The cuff has been anatomically designed to provide maximum cryotherapy and eliminates the risk of tissue damage. The gravity cooler is compatible with all types of cryo/cuff and arctic flow pads.
The machine provides steady and continuous therapy for 6 to 8 hours. Aircast Cold Therapy Machine is ideal for minimizing hemarthrosis, swelling, post-operative recovery, trauma, rehabilitation, and sports injuries such as IT band syndrome and shin splints. The universal fit allows the aircast cryo/cuff to be worn on either the right or left leg. The gravity cooler includes a tube assembly, plastic fittings, and an insulation disk.
Features
Anatomically designed to provide maximum cryotherapy
Gravity cooler compatible with all types of cryo/cuff and arctic flow pads
One size fits most
Provides cryotherapy for 6 to 8 hours
Pros
Lightweight
Portable
Universal fit
Cons
Cuff requires manual pressing to get significant cooling throughout.
Price at the time of publication: $124.98
Product Description
Vive Cold Therapy Machine is designed to provide targeted ice therapy relief for post-surgery swelling and inflammation, joint pain, and post-workout recovery. It is designed to provide immediate relief from muscle soreness, pain, and discomfort. It includes a universal therapy pad to effectively target the ankles, knees, hips, shoulders, and arms.
The low-level laser therapy devices reservoir can hold up to 6 liters of ice water. The rehabilitation equipment features five rates of continuous flow with cycle times of 30 minutes or less for a personalized experience, and a bright LED display. This machine is compact, quiet, and portable with an integrated carry handle. The transparent base allows for easy filling with marked guides for both ice and water.
Features
Foam insulated connector tubing
3 adjustable, secure straps
Large flexible therapy pads
1-year unconditional guarantee
Pros
Extra-long insulated tubing
Easy to use
Universal therapy pad
Quiet cooling therapy system
Cons
Price at the time of publication: $239.99
Product Description
Aqua Relief Hot And Cold Water Therapy Machine pump both hot and cold water to help soothe your aching body. This machine provides added compression to the injury site and is ideal for chronic conditions like arthritis and diabetic neuropathy. You can use this machine for soothing shoulder pain and also to comfort your hips, ankles, legs, and wrists. This machine comes with power and heater switches. You can tweak the temperature dial to shift between hot and cold therapy.
This machine automatically shuts off after running for an entire hour. It provides cryotherapy for up to 5 hours and uniform cooling around the affected area and helps in reducing pain and swelling. It is hospital-grade equipment and thus provides the best treatment.
Features
Features a universal wrap and a velcro strap for use with a variety of areas
Hospital-grade equipment
Comes with a 52-inch hose that is attached to the pad
A large variety of accessories for different parts of the body
Timed increments or continuous treatment
Pros
Circulates cold water for up to 5 hours
Provides both hold and cold therapy
Universal joint wrap for a variety of treatment areas
Easy and convenient for home use
Cons
Price at the time of publication: $185.99
Product Description
Arctic Ice Therapy Machine is hospital-grade equipment and ensures the best cryotherapy whenever and wherever you need it. This machine gives your body the localized support it needs and goes straight to the problem. It provides continuous cryotherapy for up to 5 hours and allows you freedom of movement, unlike the ice packs that inhibit your mobility during therapy. It can help relieve pain and tension due to bursitis, tennis elbow, and rotator cuff injuries.
This machine comes with a high and low setting that allows you to adjust the machine as per your treatment needs. The auto shut-off feature helps you to take control of your treatment and helps avoid the risk of additional injuries. It is the best cold laser therapy machine for home use.
This Pain Management Technologies product is covered by a limited 90-day warranty.
Features
Circulates cold water continuously for up to 5 hours
Timed increments or continuous treatment
Universal joint wrap for a variety of treatment areas
Leak-free 52 inch hose
It provides pain relief for more chronic conditions like diabetic neuropathy, arthritis, joint pain, and more.
Pros
Versatile use pads
Easy and convenient for home use
Auto-shutoff or continuous settings
Cons
Price at the time of publication: $185.99
Product description
Reduce pain, swelling of surgery, or injury with the Leonns Cold Therapy Machine. This can help relieve ankle sprain, pain due to plantar fasciitis, carpal tunnel syndrome, and muscle tension in different body parts. The machine is equipped with a built-in timer that allows you to customize your session to 30 minutes. The kit includes an ice therapy machine, universal therapy pad, insulation tube, and adjustable pad with securing straps. You can use this pad on your knees, shoulder, arm, hip, lower back, elbow, and leg.
Features
 Temperature alert indicating the optimum level of temperature
 Digital controls to adjust timer and intensity
 Transparent tub to clearly see water level
 Double-walled for improved cooling
 5 different flow rates
Pros
 Flexible
 Adjustable universal pad
Snug fit
Easy to use settings
Low noise
One-year warranty
Cons
Price at the time of publication: $189.99
Cryotherapy is recommended to relieve muscle pain, swelling, and sprains after soft tissue damage and surgery. The above list of 7 best cold therapy machines has been compiled after thorough research and review of the products available on the market. We hope the information and top products list provided will help you find your perfect cold therapy machine.
Let's now understand how a cold therapy machine works.
How Does A Cold Therapy Machine Work?
The cold therapy machine relieves pain temporarily by reducing nerve activity. It does so by reducing the blood flow to the affected area, which, in turn, reduces swelling and inflammation. It circulates cold water continuously to the area of application with the help of an ice reservoir. As your injury starts warming up, this continuous supply of cold water supplants it.
The main drawback of ice packs is that they do not provide coverage to the entire area. Cold therapy machines overcome this problem as it wraps around to provide cold therapy to your entire joint and covers the most surface area.
Ice packs may provide you relief, but they can never be the perfect solution. If you have been prescribed cryotherapy, using cold therapy machines is the ideal solution. Here are a few important reasons that should back your decision of using cold therapy machines instead of ice packs.
Why Use Cold Therapy Machines?
Cold therapy machines provide a combination of active compression and therapeutic cold for muscle recovery, which makes them more effective than ice pack therapy.
Cold therapy machines are proven to be more effective than the ice pack therapy as the therapeutic cold penetrates deeper and lasts longer in case of cold therapy machines.
As pointed out earlier, one of the main drawbacks of ice pack therapy is that it doesn't provide enough coverage. But cold therapy machines use wraps that provide more coverage. They allow the cold to penetrate deeper and more uniformly to heal the damaged tissues more effectively.
A cold therapy machine is safer to use. The machines maintain a constant therapeutic temperature that allows you to enjoy the benefits of cold therapy wraps without exposing you to the risks of additional injury.
People are recommended to use hot or cold therapy to help relieve aches and pains that may result from muscle or joint damage. For hot or thermotherapy, one can use hot water bottles or pads that can be heated in the microwave or a warm bath. For cold or cryotherapy, a water bottle filled with cold water or a pad cooled in the freezer can be used. We have listed a few key differences between hot and cold therapy below.
Difference Between Cold And Hot Therapy
Cold therapy helps to reduce inflammation by decreasing the blood flow to an injured area, thus reducing the risk of swelling and tissue damage. It can help treat a swollen or inflamed joint or muscle. This therapy is most effective if done within 48 hours of the injury. Cold therapy acts as local anesthesia and helps to numb sore tissues. Cold therapy is useful for osteoarthritis, recent injury, gout, muscle strains, and tendinitis. It also helps to reduce the pain of migraines.
Heat or thermotherapy is used to alleviate chronic pain. Heat treatment helps increase blood flow and keeps the muscles relaxed. When you apply heat therapy to an inflamed area, the blood vessels dilate, which promotes blood flow. This, in turn, helps the sore and tightened muscles relax. Heat therapy is more effective than cold treatment for chronic muscle pain and sore joints caused by arthritis. Heat therapy is useful for relieving sprains and strains, osteoarthritis, tendonitis, and pains or spasms related to neck and back injuries.
Cold therapy machines (or cryotherapy) are becoming increasingly popular among doctors, trainers, and surgeons because of the multitude of benefits they offer. Cold therapy is a tested method that helps in reducing swelling, pain, and edema. A cold therapy machine offers several benefits.
Benefits Of Using A Cold Therapy Machines
A cold therapy machine maintains a consistent therapeutic temperature by continuously exchanging the cold water with warmer water. This ensures that the injury site will receive the same cold temperature throughout the therapy.
Since the cold therapy machine ensures continuous therapeutic temperature, the cold penetrates the tissues deeper.
Cold therapy machines are specialized devices designed to alleviate aches and pains. These devices are designed to provide a better coverage area than simple ice packs. The specialized ice wraps conform to the contours of your body and provide more uniform contact.
A cold therapy machine provides a long-lasting cooling effect that stays even after the therapy session has been completed.
Cryotherapy is used by many athletes to recover from an injury post-exercise. Cold therapy helps in muscle repair and prepares the athletes for the next training session.
Cryotherapy devices help provide relief from minor ligament injuries by reducing the inflammation and swelling that causes acute pain.
Cold therapy machines promote faster recovery from injuries or surgery.
The standard cold therapy machines consist of a reservoir, a plug for the mains outlet, and a cold therapy pad. Follow the steps given below to use a cold therapy machine.
How To Use A Cold Therapy Machine
Add cubed or chunked ice to the reservoir and cold water on top. Generally, the instruction manual mentions how much ice has to be added. In case it doesn't add as much ice as possible while leaving enough water to pump through the pad.
Connect the cold pad to the machine. Make sure that it is connected securely to avoid icy water falling on your floor.
Wrap the cold pad around the area of your body, requiring treatment. Do not apply the pad directly on to your skin. It is imperative to place a proper insulator in between your skin and the cold pad to avoid additional risks or injuries like frostbite. Placing a small cloth or towel is a good way to prevent potential frostbite.
Once you have filled the reservoir with ice and water and securely connected the pad to the machine and wrapped it around your injury site, you can switch on the machine for cryotherapy benefits. As you switch on the machine, it will pump icy cold water that will help in reducing inflammation of the muscle and skin. Make sure to seek advice from a specialist to know the duration for which you can use cold therapy machines.
While the machine is in use, don't forget to remove the pad and check your skin for signs of frostbite, blisters, or welts.
Once you are done with the cold therapy treatment, switch off the machine. Remove the pad from your body and hold it above the machine so that all the water drains into the reservoir. Disconnect the pad from the machine and empty the reservoir in a sink or bath. Dry the inside of the reservoir with a cloth or paper towel comprehensively to avoid any mold or bacterial growth. If your cold therapy machine is equipped with a filter, make sure to clean and dry it as well before storing the device.
Before packing away the device, ensure that all the components are completely dry, and all the water molecules have completely evaporated. This will not only prevent bacterial and mold formation but also add to the life of your cold therapy machine.
Here's a list of a few important factors that you should bear in mind while shopping for a cold therapy machine.
Buying Guide
Size: The size of the machine is an important factor to consider. Make sure that the machine is compact and not large and bulky. It should be easy to carry the machine without any problems. A large and bulky machine will be difficult to move around and will ultimately become a hassle for you.
The next thing that you need to check apart from the size of the machine is the size of the cold pad. If you want a greater surface coverage, go for machines with big cold pads. This is especially for those people who have pain in larger areas of their body, for example, people with back pain. People with small areas of pain, such as ankle pain, etc. should go for a smaller pad size.
Easy To Dismantle And Store: Always choose a product that is easy to stow away after use. Ensure that the machine you plan to buy is easy to dismantle and store.
Length And Material Of The Tubing: The tubing is an important component of the cold therapy machine since it is the tubing that will make the cold liquid travel from the reservoir to the cold pad. Hence, it is important to check the length of the tubing and its material. Make sure that the tubing is long enough to allow you to move freely.
The construction material of the tubing is also a vital factor to consider. Ensure that the tubing is made of heavy-duty material. This will prevent it from leaking or breaking easily. Insulated tubing is an added advantage since it will prevent the cold air from escaping and help the ice therapy machine to work better.
Automatic Shutoff: When looking for a safe cold therapy machine, do check for the auto-shutoff feature. The auto-shutoff feature helps to prevent the machine from overworking. Hence, if you end up sleeping with the machine on, it will turn off on its own.
Reusable Pads: It is prudent to buy a cold therapy machine with reusable fabric pads. This way, you will end up saving a lot of money. Machines with reusable fabric pads are a lot less cost-intensive since you need not shell out money for multiple fabric coverings. Reusable fabric coverings can be washed to prevent bacteria from growing on it.
Capacity: If you are someone who struggles with acute pain, the number of hours the device will maintain the temperature is an important factor to consider. The longer the capacity of the machine to maintain the temperature, the more prolonged the treatment will be.
Cold therapy machines help with pain management. They can greatly reduce the symptoms of inflammation and arthritis. However, they are not suitable for a few people.
Are Cold Therapy Machines Safe?
Cold therapy machines cannot be used under the following circumstances:
They cannot be used by heart patients since they are already on a lot of blood thinners.
Diabetes patients and people with severe circulatory issues should not use cold therapy machines.
They shouldn't be used for fractures and sprains as they will slow down healing.
Though cold therapy machines may not be ideal for everyone, they work quite well for the purpose they were designed. These machines are highly effective in controlling swelling after orthopedic surgery. Keep in mind the following points to avoid injury while using the machine:
Avoid using the machine for long hours. Use it according to the doctor's recommendation.
Always use an insulator. Do not place the pad directly on your skin.
Keep checking your skin under the pad every 1 to 2 hours; if you feel any changes in your skin or experience any discomfort, stop using it immediately.
Cold therapy may impair your movement and reflexes for some time. Make sure to get up slowly and safely after using cold therapy to avoid the risk of falling.
Why Trust StyleCraze?
The author of this article, Aditi Naskar, has a diploma in health and wellness. She is passionate about health devices and stays updated on the newest appliances and machines available on the market. Her recommendations are primarily based on a thorough evaluation of the products and an analysis of user reviews. Thus, after carefully researching and browsing through online reviews, she has curated a list of the best cold therapy machines available on the market. These machines help heal injuries faster by using freezing agents and ice water.
Frequently Asked Questions
Do I need to consult my doctor before using a cold therapy machine?
Though you don't have to consult a physician every time for using a cold therapy machine, it is recommended to use it under the guidance of a trained physician.
How to empty a cryo cuff?
To empty a cryo cuff, empty the cooler first and put it on the ground with the lid off. Next, you need to squeeze the cuff to drain the water from the cuff to the cooler. Once the water drains into the cooler, empty the cooler once again. Repeat the process if required.
Can I use the cuff directly on my skin?
No. When using cryotherapy, it is advisable to use an insulator between your skin and the pad.
Do cold therapy machines use chemicals?
No. Cold therapy machines do not use any chemicals. The reservoir is filled with ice and cold water for providing cryotherapy.
How long should I use a cold therapy machine?
It is best to consult your physician to know the duration of the usage of a cold therapy machine.
Can I sleep with the cold therapy machine running?
No, it is not safe to sleep with the cold therapy machine running as it may cause damage to your skin.
Can I use a cold therapy machine for chronic pain?
Generally, heat therapy is used for chronic pain. Ice therapy is more suited for reducing inflammation and swelling due to injuries and surgery.
Recommended Articles