15 Best Collagen Supplements For The Skin – 2018
I remember cribbing about scars that barely existed, wrinkles that were hardly seen, and blemishes that I had to view with a magnifying glass. A few years later, reality set in, and I panicked. I dug deep and finally understood that I must have a regimen before I join the 30s club. And that regimen is all about boosting collagen.
While consuming foods that boost collagen production can be a good idea, taking collagen supplements can be a step up that some of us need. So, let's go ahead and know everything there is to know about collagen supplements.
Top 15 Collagen Supplements For The Skin
1. Hydrolyzed Collagen Peptide Powder
The Hydrolyzed Collagen Peptide Powder formula is easy to incorporate into your diet. You can add a little of this powder to coffee, tea, smoothies, etc. This is made from 100% pure and pasteurized grass-fed cows without any synthetic additives.  Over time, you will see a substantial difference in the overall quality of your skin, hair, and nail health.

2. Bulk Supplements Pure Hydrolyzed Bovine Powder
Bulk Supplements is another collagen supplement powder that is made from 100% pure bovine powder. You can consume it with your liquid drinks during the day. It helps strengthen your joints and improves your skin's health. It is readily soluble in liquids and can be added to your beverages or taken with water.

3. Health Logics Biocell Collagen Joint And Skin Care Capsules
Biocell Collagen Joint And Skin Care Capsules are a unique and natural mixture of HCA, chondroitin sulfate, and hydrolyzed type II collagen peptide powder. This supplement reduces joint inflammation and pain and boosts collagen production. It also works as an exercise recovery supplement.

4. Sports Research Premium Collagen Peptides Powder
By our mid-20s, our bodies start to lose their natural ability to repair the ligaments, bones, skin, and connective tissues. Since over 30% of our body is made up of protein, its deficiency can accelerate aging. And this is why you need supplements that are chemical-free and not counterproductive. Premium Collagen Peptide Powder is an unflavored supplement made of collagen types I and II. It is gluten-free, readily soluble in water, non-GMO, and taken from grass-fed and pasture-raised cows.

5. Youtheory 1, 2 and 3 Collagen Supplement
Each capsule of Youtheory Collagen Advanced Formula contains 1000 mg of hydrolyzed collagen types I, II, and III. Depending on your diet, age, and lifestyle, you can consume anywhere from 4 to 6 tablets a day. Your skin, hair, and nails will start to look better in a matter of weeks. The supplement helps ease joint pains too. And the vitamin C in the supplement helps your body absorb the collagen better.

6. Heivy Liquid Collagen Formula
Heivy Liquid Collagen Formula is a comprehensive liquid drink that brings together the best of everything you will need when you think of collagen. It contains extracts from marine fish, vitamin C, jasmine extract, and coenzyme Q10 – all of which help stimulate collagen production. All you need is a bottle of this formula before you hit the bed. You will see remarkable changes in your skin and hair in just a few weeks.

7. Skinside Beauty Shots
How about getting everything you need to stay young, youthful, and fresh in a shot? Yes, this supplement stays true to its name. It contains a potent dose of hydrolyzed collagen with the much-needed antioxidants. The hydrolyzed collagen gets easily absorbed into your skin. The special ingredient in this supplement is the Swiss Milk Serum, which is a mixture of calcium and magnesium – which we need for good skin, hair, and overall health. It also fights inflammation and is free of gluten and cholesterol.

8. Gummy Collagen Gummies
With no sugar or artificial sweeteners, these collagen gummies are fun and do the job for you. Every capsule contains 96 mg of collagen and does good for your skin, hair, and bones. These plant-based gummies can be easily absorbed into your body and are perfect for vegans too.

9. Forest Leaf Advanced Collagen Supplement
The Forest Leaf Advanced Collagen Supplement contains hyaluronic acid and vitamin C – which is a perfect formula for good hair and skin. Vitamin C helps the body fully absorb the collagen. If you are looking for a supplement that primarily focuses on skin care and battles aging issues, Forest Leaf might just be it.

10. Image Skincare Yana Daily Collagen Supplement
The IMAGE Skincare Supplement uses patented Luminex technology that elevates the vital skin functions like collagen synthesis, moisture retention, and protection from free radical damage. It is formulated using bioactive collagen peptides that keep your skin firm, reduce wrinkles and fine lines, and restore skin hydration. The supplement is free of GMOs, sugar, and gluten.

11. Biosil Beauty, Bones, & Joints Liquid Advanced Collagen Generator
BioSil, with clinically proven ch-OSA (a breakthrough technology), is formulated to fortify the three most crucial beauty proteins and restore them in a way to keep your skin youthful, vibrant, and healthy. The ch-OSA technology helps generate collagen and keratin, both of which support your skin, hair, and nails.

12. Progressive Complete Collagen
Progressive Complete Collagen supplements contain collagen and other essential amino acids that support the formation of connective tissues and maintain the health of your bones, cartilage, teeth, and gums. The supplement contains hydrolyzed collagen that is non-GMO and sourced from pasture-raised, grass-fed cows bred without any antibiotics.

13. Sanar Naturals Collagen Capsules
Sanar Naturals Collagen Capsules have a special anti-wrinkle formula that rebuilds your skin tissue and reduces fine lines and wrinkles. It improves your skin health and leaves it feeling supple, soft, and smooth. It also helps strengthen the cartilage, joints, and ligaments.

14. LFI LabsCollagen And Multi-Vitamin Skin Supplement
LFI Labs Collagen And Multi-Vitamin Skin Supplement is a dermatologist-approved anti-aging and nutritional supplement that supports your skin. It is a blend of vitamins, antioxidants, and nutrients that hydrate your skin, improve elasticity, reduce fine lines, and protect you from sun damage. It is a perfect supplement to keep your skin's health under check.

15. Healthy Body Organics Chicken Bone Broth Powder
This powder can be easily mixed with your smoothies, coffee, juices, or other beverages. It helps your body get the protein it needs. Bone broth is one of the most popular sources of collagen and other proteins we need for bone strength, skin structure, etc. This supplement is gluten-free and non-GMO and is made from healthy fats.

Now that you know the top collagen supplements, why not know a bit more about collagen as well?
What Is Collagen?
Collagen is a protein that is abundantly present in our bodies – skin, bones, muscles, tissues, etc. It is the substance that binds to our skin, giving it the strength and structure it needs. It is responsible for skin firmness. With age, as the collagen production declines, our skin starts to sag and form wrinkles.
Let us now look at the types of collagen supplements.
Types Of Collagen Supplements
There are about 16 types of collagen present in our body, but the majority of our body is composed of collagen types Ⅰ,Ⅱ, and Ⅲ (1). Collagen molecules come together to form thin layers called fibrils, which give form to our skin.
Type Ⅰ makes up for the most part of your skin's epidermis layer, which is why it plays an important role in keeping your skin firm and healthy.
Type Ⅱ is 50% cartilage protein that keeps your bones strong. This collagen type is used to treat joint ailments and arthritic pains.
Type Ⅲ is also responsible for keeping your hair, skin, and nails healthy. If you have brittle nails, dead hair, or wrinkles, your skin might be lacking collagen. Type Ⅲ collagen is abundant in children and is later converted to Type Ⅰas they age, so now we know why their skin is at its beautiful best.
So, how much collagen do you need to keep your skin supple?
How Much Collagen Do We Need?
If you are using collagen for aging skin, 10,000 mg per day is what you need to notice visible results. For youngsters, adults, or older adults, the dosage is anywhere between 2,500 mg to 5,000 mg a day.
Are there any things to keep in mind while choosing a collagen supplement? Let's find out.
What To Look For In A Collagen Supplement?
Choose collagen supplements that are made from organic and sustainable resources with no synthetic additives. Collagen isolate is free of any color or odor, unless it is mixed with vitamins E, C, and A – nutrients that help the body's joints retain collagen. These come in the form of capsules, peptide powder, protein shakes, and gummy bears.
How about natural sources of collagen?
Best Sources Of Collagen
Consume foods that boost collagen production naturally as this is more sustainable in the long run. Collagen-rich foods include bone broth, carrots, beets, green leafy vegetables, nuts and seeds like almonds and chia and pumpkin seeds, garlic, eggs, grass-fed beef, etc.
However, the collagen in foods needs to be first broken down into amino acids by the digestive enzymes. But with the supplements, the breakdown would have already happened – so these can be easily absorbed into the system.
Great. But why should you take collagen supplements? What benefits do they offer?
Benefits Of Collagen Supplements
Better hair, firmer skin, and stronger nails.
Get absorbed into your system easily and improve gut health.
Boost metabolism and can aid weight loss.
Improve heart health (2).
Increase muscle mass (3).
Promote bone density.
Reduce joint pains.
Battle aging issues.
The next question that might pop in your head is, are these collagen supplements safe or do they have any side effects? Scroll down to find out.
Side Effects Of Collagen Supplements
Collagen supplements are safe for anyone. However, there might be issues for people who have allergies. They contain seafood extracts that may cause reactions. Some people feel they leave a bitter aftertaste.
A lot of women are turning to supplements because with our changing lifestyles, good is not enough anymore. We need a bonus activity that makes up for any imbalance that is being created unknowingly. We don't need to obsess about our skin or looking younger, but making it a priority will help. Have you thought about this yet? Share your thoughts on this by leaving a comment below.
Expert's Answers for Readers Questions
How long does it take for collagen supplements to work?
It takes about 4 weeks to notice changes, and 12 weeks to see the results. But for issues like joint pains and injuries, you need to take Type Ⅱ collagen that will take at least 3 to 6 months to show the difference.
References
"Collagen: The Fibrous Protein..",Molecular Cell Biology,  US National Library Of Medicine
"Effect Of Collagen Tripeptide…", Journal Of Atherosclerosis, US National Library Of Medicine
"Collagen Peptide Supplementation…", The British Journal Of Nutrition, US National Library Of Medicine

The following two tabs change content below.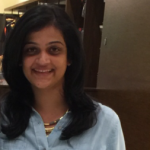 Latest posts by Pratima Ati (see all)