10 Best Color Correctors For Dark Circles That Keep Them Muted
Conceal dark circles and spots and get a seamless and flawless makeup base.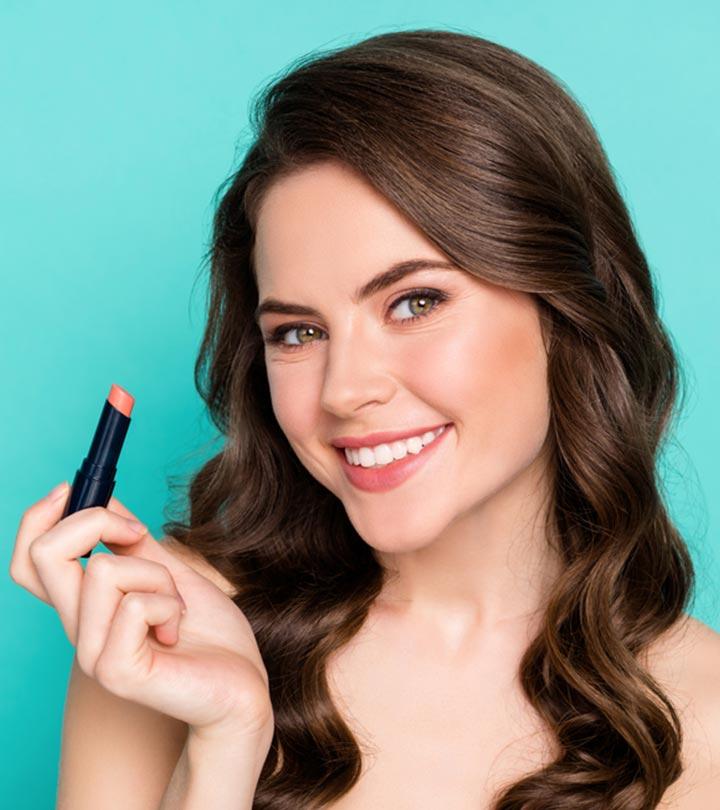 Whether you have a sleepless night, or are going through some stressful time, or are aging, or just have a genetic predisposition, the struggle of dark circles is real. They are the ultimate makeup killer. Though you can attempt to hide them with concealers, they may look patchy. This is why you need the best color corrector for dark circles to get a perfect finish.
Dark circles might look ashy or in a purple, blue, red, or yellow shade. Correctors offer perfect coverage by covering all the colors and making the skin tone even. They work on simple color science. Use the corrector that is on the opposite spectrum in the color wheel and cover it all up with a concealer to get perfect-looking skin. As per the color wheel, purple minimizes yellow tints, while green can minimize red zits. With a color corrector, you can neutralize any color.
There is a color corrector for every skin tone that even out the skin tone and discoloration. This makeup technique can neutralize hyperpigmentation and make the skin flawless. This article brings you a list of the best color correctors for different skin types and various skin concerns. Scroll down and grab one for yourself to cover dark circles and get flawless skin.
Conceal Discoloration With The 10 Best Color Correctors For Dark Circles In 2023
L.A Girl's color corrector for dark spots and circles is a great pick for anyone looking to conceal hyperpigmentation without burning a hole in your wallet. Creamy and lightweight, this shade is the best dark circle corrector for purple and blue hues in lighter skin tones. It features a brush-tip for precise application that gives you long-lasting natural coverage. Follow up with your favorite concealer for a flawless finish.
Pros
Creamy formula
Brush-tip for easy application
Lightweight
Can be used on fine lines and wrinkles
Easy to blend
Long staying power
Cons
Price at the time of publication: $3.99
It Cosmetics' best-selling and award-winning dark circle color corrector serves the purpose of the foundation, a hydrating anti-aging serum, and sunscreen with 50+ SPF. The multitasking formula is enriched with peptides, niacin, hydrolyzed collagen, antioxidants, hyaluronic acid, and vitamins to give you supple and soft skin with concealing benefits. You can use the full coverage antioxidant-rich formula to cover dark circles under eyes, wrinkles, or age spots for a luminous complexion.
Pros
Crease and crack resistant
Provides full coverage
Hydrates and brightens skin
SPF 50+
Contains anti-aging benefits
Moisturizes skin
Cons
Some may find it to have a heavy consistency
Price at the time of publication: $40.53
To treat the discoloration in your skin, pick NYX's dark circle corrector palette as it comes in 6 lightweight and creamy shades to correct any hue. Use the yellow to brighten fair to medium skin tones, green to neutralize redness, pink to revitalize dull, uneven skin tone, peach for a healthy glow, and blue to brighten sallowness in light skin tones. You can use a single shade or a blend of 2 or more to conceal all the problem areas on your skin. Click this video to learn more about the product.
Pros
Creamy consistency
Easy to blend
Waterproof
Evens out skin tone
Smooth finish
Anti-crease
Cons
Some may find the formula to be slightly oily
Price at the time of publication: $10.28
For color correcting dark circles, pick this shade from Maybelline New York. The Master Camo Color Correcting Pen delivers a pigment-rich color to cover up uneven skin tone effectively. With a precise blender tip, you can easily color correct with a single swipe and blend in for a smooth finish. Light-to-medium skin tones that struggle with blue and purple undertones can benefit from the Apricot For Dark Circles shade to neutralize the under-eye area for a brighter complexion.
Pros
Blender tip for easy application
Easy blendability
Rich pigment
Convenient for on-the-go touch-ups
Brightens skin
Cons
Some may find it to have a sticky consistency
Price at the time of publication: $7.52
If you've been looking to color correct dark circles, try the Be Bright Illuminating Concealer by Kokie Cosmetics. To brighten up your under eyes effectively, the specially-designed formula of this under-eye corrector for dark circles lights up all dull areas of your face. Don't let dull skin get your spirits down anymore, as this product also doubles as a highlighter for a luminous finish! The easily blendable liquid under eye dark circle corrector is also highly pigmented for a dewy and light coverage that looks natural.
Pros
Highly pigmented
Easy to blend
Brightens skin
Doubles as highlighter
Creamy consistency
Long-lasting
Cons
Might not be crease-proof
Price at the time of publication: $9.45
The Liquid VO2 Undereye Color Corrector and Concealer is the perfect choice for concealing and correcting dark circles and other imperfections around the eyes. It is formulated with natural ingredients and skin-friendly chemicals that help reduce the appearance of puffiness, dark circles, and discoloration. The lightweight formula glides on smoothly and blends seamlessly into the skin, providing a natural-looking finish that lasts all day. The product also helps to nourish and protect the undereye area.
Pros
Vegan
Gluten-free
Paraben-free
Perfect for all skin types
Creamy texture
Blends easily
Great coverage
Lightweight
Cons
May appear orange on fairer skin
Price at the time of publication: $27.0
Hanskin's soft and creamy goodness is the best color concealer for dark circles on light skin tones. The anti-crease formula is lightweight and applies evenly for flawless coverage every time. With super moisturizing power, Hanskin's Blemish Cover Concealer plumps up the skin and leaves it with a semi-matte finish. Containing pink tones, this color corrector for dark circles on fair skin tones works as good as a charm.
Pros
Anti-crease
Lightweight formula
Soft and creamy
Gives a semi-matte finish
Moisturizes skin
Minimizes discoloration
Cons
Might not offer long staying power
Price at the time of publication: $12
This Wide Awake Color Correcting Concealer is perfect for getting rid of dark under-eye circles quickly and easily. Its peachy-pink shade helps to brighten up the area and provide natural, flawless coverage. It is also formulated with skin-friendly ingredients such as shea butter, jojoba oil, and vitamin E, which moisturize the delicate skin around your eyes while reducing the appearance of fine lines. With this product, you can have bright, beautiful eyes in no time.
Pros
100% organic
Paraben-free
Vegan and cruelty-free
All-natural and sustainable products
Full coverage
Flawless finish
Creamy texture
Blends easily
Perfect for sensitive skin
A little bit goes a long way
Cons
Price at the time of publication: $27
Dragun Beauty's DragunFire Color Corrector is a game-changer for those of us that struggle with dark circles. While amply hydrating your skin for a strong skin barrier, this orange corrector for dark circles blurs out dark circles and blemishes for an even-toned glow. The Orange shade will work like magic with buildable light-to-full coverage for purple, grey, and blue undertones. Infused with vitamins A and E, consider your delicate eye area well taken care of.
Pros
Infused with vitamins
Hydrates skin
Evens out skin tone
Blends and builds easily
Cruelty-free and vegan
Free of parabens and gluten
Cons
Some may find the formula to be extremely pigmented
Price at the time of publication: $17.99
The Sace Lady Pro Full Cover Liquid Concealer hides and blurs flaws while leaving a naturally radiant finish. It settles in an all-day fresh matte appearance, remains crease-proof and transfer-proof, and maintains the color's true wear. This liquid concealer is very smooth and gives great coverage. It conceals, corrects, and perfects skin flaws such as uneven skin tone and dark bags around the eyes. This weightless helps to highlight the eye region for a more refreshed appearance. Its moisturizing liquid formula prevents creasing, cracking, and line formation in addition to keeping the skin smooth and pleasant.
Pros
Full coverage
Blends easily
Perfect for sensitive skin
A little bit goes a long way
Alcohol-free
Suitable for sensitive skin
Cons
None
Price at the time of publication: $8.99
Now that we've looked at some of the best color correctors for dark circles on the market, let's learn how you can choose the right one for your skin.
How To Choose The Right Color Corrector For Dark Circles
Pale and light-toned skin will benefit from pinks, peaches, yellows, and light coral shades as they help neutralize dark circles while also brightening the skin around the eyes. These colors work against the blue and purple hues in fair skin.
For medium skin tones, salmon or peach can cover up dark circles effectively. A light orange would work, too, as the blue and grey shades in this complexion range can be canceled out.
A dark orange, green, or red is your best bet if your skin falls in the category of beautiful dark skin tones. Rather than looking ashy, your skin will become warm-toned with the use of these shades.
For pesky yellow discoloration or undertones, a purple color corrector does the job. The key is to blend seamlessly so that the color correctors don't end up being patchy.
Opt for a corrector that offers light coverage if your dark circles are almost non-existent or if you happen to have normal or oily skin. For milder dark circles, a sheer-to-medium coverage works better, and a full-coverage formula is ideal for those that struggle with intense skin discoloration in the eye area. For customizable coverage, a buildable formula helps best.
Oily and combination skin types need a color corrector with a semi-matte or soft matte finish if the oiliness is just about mild. Dewy and luminous formulas give a hydrated and radiant look to dry skin, whereas normal skin types can get away with almost any finish.
Color correctors that come in a stick form or a tub have creamy formulas that are lightweight and provide a dewy finish. Owing to this, they help bring a natural glow to oily and combination skin types. Creamy formulas are good for dry and mature skin, but not in the stick form as the pencil can cause tugging and make fine lines more apparent.
In the liquid form, color correctors are richly pigmented, offer full coverage, and provide hydrating benefits for dry skin types. If liquid formulas provide a matte or semi-matte finish, they can also be used on oily and combination skin.
Normal skin is blessed in the sense that they can use any form of color corrector as long as they like it, and it will suit them if they don't have sensitive skin.
After you've obtained the right color corrector for your skin type, let's learn how to use it to effectively correct dark circles.
How To Use Color Correctors On Dark Circles
Using a peach or light coral color corrector, draw an inverted triangle under your eye and blend it out with a beauty blender for fair skin tones. For an effective cover-up, follow up with a concealer according to your skin tone.
With orange, salmon, or peach color-correcting shades, draw an inverted triangle under your eyes and using a beauty blender, blend it out seamlessly. Cover up with a hydrating concealer if desired.
Darker skin tones can use a green or red color corrector to draw an inverted triangle under your eye and blend it well so it doesn't remain patchy. Use a concealer according to your skin tone and type.
When even your favorite full-coverage concealer is just not cutting it, it's time to turn to a color corrector. This godsend tool can cancel out whatever pesky hue lies under your eyes and correct it with neutralizing abilities. You must've noticed many makeup artists and beauty influencers raving about color correctors for dark circles. Don't worry, and you needn't be a professional to be able to use color-correcting makeup. Our list of the best picks on the market outlines which shade you can use for your specific skin type and tone. Now even if you barely get a good night's rest, don't let your eyes speak for that. Cover them up effectively for a fresh complexion.
Why Trust StyleCraze?
The author, Chaitra Krishnan, is an expert in everything that is trending in the makeup scene. She is constantly on the lookout for new makeup trends and products. In this article, she lists the best color correctors to cover up those pesky dark circles. Each of these CC creams was selected after thorough research and sevral hours of reading through reviews on many online forums. These creams were chosen based on their ease of application, formulation, blendability, and more.
Frequently Asked Questions
How does an orange corrector help dark circles?
For blue undertones in medium-toned skin, orange color corrects can effectively neutralize the skin discoloration.
Can I use a green color corrector for dark circles?
If you have red undertones or struggle with redness in your skin, green color correctors will help cover them up.
What is the best color corrector for under eye circles?
Orange helps cancel out grey and blue tones in medium to deep skin tones and peach can neutralize purple and blue hues in lighter skin tones.
What is the difference between concealer and corrector?
Correctors are shades used opposite to the color of the discoloration on skin to completely neutralize it, like a blue undertone being corrected by a peach shade in light skin and by an orange shade in deep skin tones. Concealers cover up the discoloration by masking it with a shade similar or close to the skin's original tone.
Do color correctors for dark circles work?
Yes, color correctors neutralize unwanted tones like dark circles and redness.
What color corrector should I use for dark circles on olive skin?
You can use a yellow color corrector for dark circles on olive skin.
Recommended Articles