Best Colorbar Products – Our Top 10
They don't call themselves "Colorbar" for no reason. The main aim of Colorbar is to offer a wide variety of colors. And they surely live up to their name.
As a makeup lover, if your style is to look chic and sensual, try you should definitely try out a few Colorbar products. Here is a list of our top 10 Colorbar cosmetics.
1. Colorbar Perfect Match Foundation: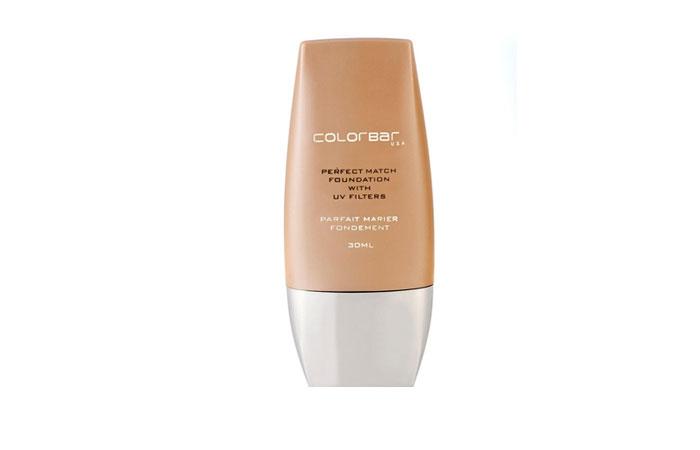 This foundation from Colorbar comes in 3 shades and offers sheer coverage along with blendable features. It is oil free and quite travel-friendly too. So if you are looking for a foundation which you can wear everyday to your office or college, then this brand is the right pick.


[ Read: Best Colorbar EyeShadows ]
2. Colorbar Full Cover Concealer:
This Colorbar product is offered in 8 shades to match your skin tone. It also offers long lasting and full coverage features. It is non-oily and dries up quick, so one has to be careful about it.

3. Colorbar Time Plus Compact Powder:
This is an affordable compact powder from Colorbar. It can be used anywhere and anytime to give you a matte look. It is offered in 10 shades and is quite travel friendly too.

4. Colorbar Eyeshadows:
Each of these eye shadows offer super fine and blendable features. It lasts really long as it is well pigmented. It comes in 16 shades.

5. Colorbar I-Glide Eye Pencil:
Colorbar offered eye pencils in 11 shades are known to be soft and smooth, and therefore application of these pencils on your eyes is super easy and comfortable. You can also blend in the lines to get smokey eye look if you wish to. The eye pencils do not bleed or feather making them one of most sold products in India.

6. Colorbar Precision Waterproof Liquid Eyeliner: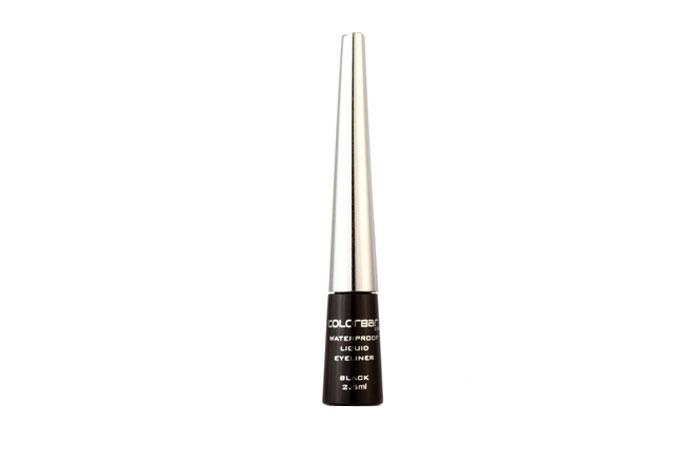 This product, offered in only 1 shade, is waterproof eyeliner that doesn't feather or smudge. It has a felt tip applicator and goes well with women who wear lenses.

7. Colorbar Cheek Illusion Blush:
This blush form Colorbar is light and powdery. Offered in 5 colors, it has superb pigmentation and offers a shimmery touch to the cheeks. However, the blush does not last very long!

8. Colorbar Velvet Matte Lipsticks:
You will find a number of stunning lipstick shades in this range from Colorbar. Each of these lipsticks is enriched with Vitamin E to make your pout, soft and supple all day long. You can simply wear the lipstick alone or add a bit of lip gloss over it. Its creamy yet matte texture looks great on the lips.

9. Colorbar Take Me As I Am:
This range from Colorbar features jumbo lip crayons that offer decent coverage with a good color pay-off. Colorbar calls them multifunctional as they also feature nourishing essentials like shea butter, viscous oil, esther, vitamin E. It is offered in 7 shades.

10. Colorbar Crackle Top Nail Enamel:
This Colorbar nail polish range has been designed to dry superfast and that too within a minute. Offered in 3 colors, these Colorbar nail paints can stay on for a week when a top coat is applied.
*Subject to Availability
Colorbar nail polish shades range from pinks to purples, reds to oranges and blues to greens and many other colors.

The following two tabs change content below.