10 Best Colorbar Eye Shadow Shades And Swatches – Our Top Picks
Eye shadows are like the bosses of the eye makeup world. With hundreds of colours to choose from, there is a reason we all love them.
In this post, I am listing the best of Colorbar eyeshadows.
1. Colorbar Eyeshadow – Expensive Pink:
This is a pinky plum shade and is the near-to-perfect dupe of MAC Plum Dressing. It has very minor fall out and has a good staying power. It comes in a see through container. Expensive Pink has a very good colour pay off and comes off great with just a couple of swipes. At Rs.250, it surely is a steal.
2. Colorbar Single Eye Shadow – Spicy Brown: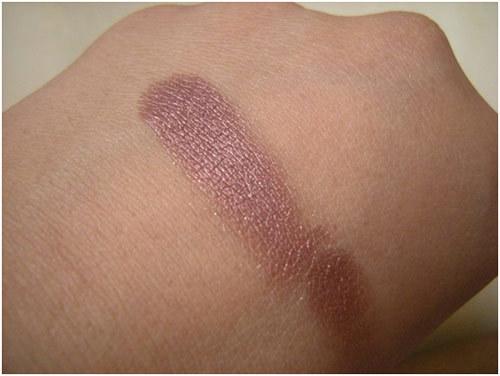 It's a rich brown – not too brown, not too pale. It has micro shimmer in the perfect amount. It has this red sheen which sort of looks beautiful on the eyes. It goes on like butter on the eyes and there is almost no fall out  Spicy Brown is an intensely pigmented eye shadow and gives a good colour with just two swipes. It's an eye shadow totally worth its price at Rs. 300/-
3. Colorbar Shimmer Magic Baked Eyeshadow – Honeymoon Peach:
This prettiness is a bright peachy orange, with golden and bronze undertones, a totally classy yet fun colour.  When it's dry, the color pay off isn't very great, but when it's wet, it's super intense and pigmented. You'll need a primer as the staying power isn't too great. It costs Rs. 750/- And guess what? It can be doubled up as a blush and a bronzer too!
[ Read: Colorbar Products ]
4. Colorbar Eye Shadow – Flirt:
This must be the most wearable turquoise blue eye shadow around. It's metallic, and yet has a sheen that's not over the top. It has slightly gritty shimmer, though. The pigmentation is great but the texture is a little rough again, owing to the shimmer. There is minimal fall out and it stays for a good 4 hours without a primer. It costs Rs. 300/-
5. Colorbar Eye Shadow – Proudly Purple: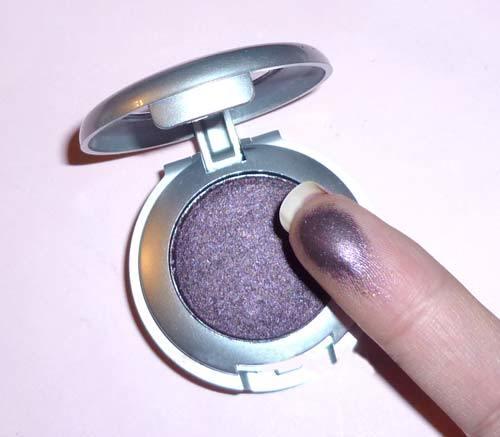 Give some place ladies, here comes the proud purple. It's a very gorgeous purple color which is very buildable – you can make it sheer, you can make it intense. It has a very impressive staying power too. The micro shimmer isn't too loud and no, it won't make you look like a disco ball. It retails at Rs. 225/-
6. Colorbar Eye Shadow – Spearmint: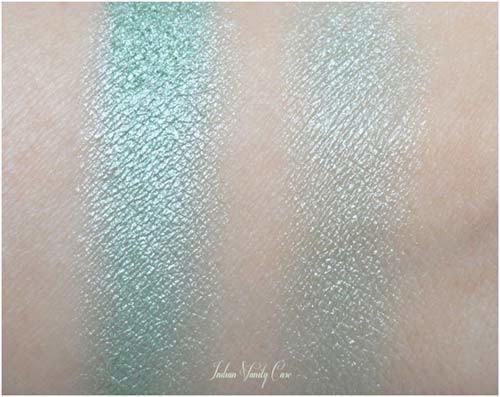 This is a true mint shade – not too blue, not to green. It's a mint shade that's just so right. It has a pearly finish, which is great for a pastel hue like mint. It doesn't have much fall out and blends smooth enough. At Rs.300, it is a lot of prettiness in one cute tub. It's the nearest dupe to MAC Steamy by the way.
7. Colorbar Eye Shadow – Star Violet:

Here is another gorgeous shade of purple, the Star Violet. Star Violet is a single eye shadow and has intense pigmentation. There is negligible fall out and the color pay off is excellent. The staying power is 5 hours without a primer.  It costs Rs. 300/-
[ Read: Best Colorbar Lipsticks ]
8. Colorbar Eye Shadow – Black Tie: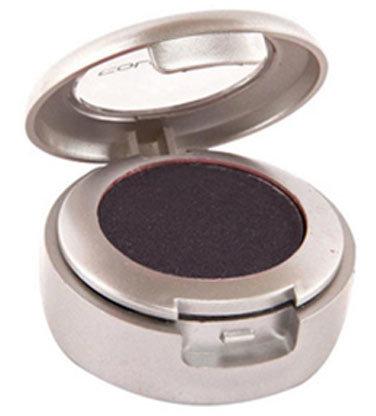 Black it is! This is the perfect eye shadow for the perfect black smokey eye and more. The micro shimmer is non gritty and the pigmentation is intense. The sheen is obvious and gives it a pearly finish. It costs Rs.300/-
9. Colorbar Eye Shadow – Lilac Dressing: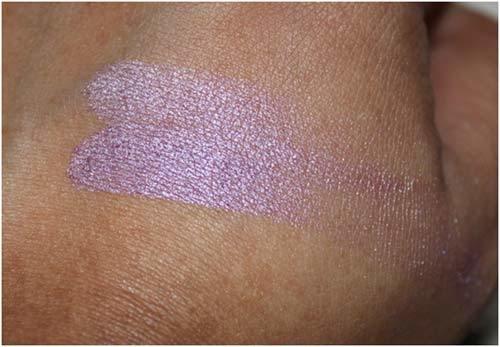 For those of you that don't like bright purples, Lilac Dressing is your best friend. It is a pink purple shade and is pale compared to the regular ones. It has a pearly finish and needs a primer for a good staying power of 3 hours with no primer.  It does need some effort in the blending department though. At Rs. 300, this sure is a great steal.
10. Colorbar Eye Shadow – Copper Crush: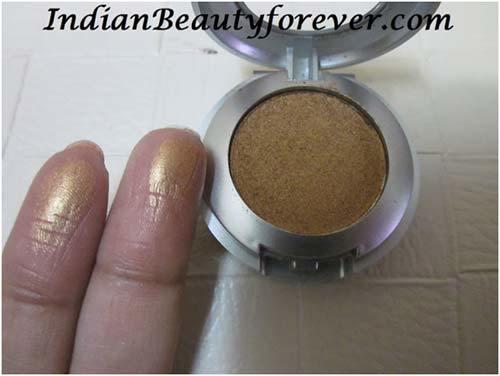 The golden browns are always a treat, and so is this eye shadow. It's more golden and less brown and is definitely a must have in all our makeup kits. It's the perfect festive colour. It blends easily and gives a rich color pay off. It has a good staying power and with a primer, it will last for a good 6 hours.  It costs Rs.300 per pot.
Girls, let me know your favorite colorbar eye shadow shades.

The following two tabs change content below.