10 Best Coloressence Products – Our Top Picks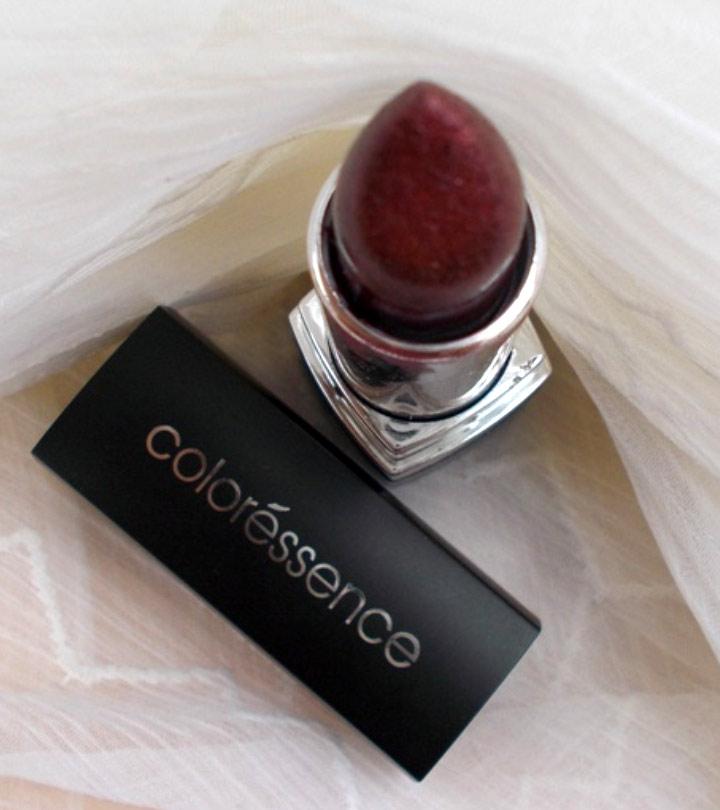 Coloressence from the Nature's essence group is a company that has its roots in India and today is available in 24 other countries worldwide.
Coloressence offers a wide range of cosmetic products for lips, face and eyes.  Here are my top 10 picks from this brand.
Pan stick is a long lasting foundation stick that is mostly used by artists for a lasting look. This pan stick can give you a smooth, flawless finish and moisturizes the skin as well. It can also be used as a concealer to cover blemishes or dark circles around the eyes. It contains moisture balancing and anti aging formula. It is available in five shades for dusky to fair skin.

Coloressence liquid lip color gives you a smooth and tinted finish. There are 12 shades with moisture lock formula that can give your lips a glossy look.
Lip sticks from coloressence contain coriander and basil extracts with SPF 15. This protects your lip from pigmentation making it supple and soft. They are available in 24 vibrant shades. This product does not contain any animal ingredient.
Coloressence supreme eyeliner can give your eyes a beautiful long lasting makeup due to its water proof lasting power. It is available in three shades like blue, brown and black. It does not contain shimmer particles but has a shiny finish.
Coloressence aqua makeup base contains SPF 20 that can protect your skin from sun and can instantly give you a bright complexion. It can easily blend into the skin and moisturize it. One big advantage of aqua makeup base is it can be used every day and does not harm your skin. This product is available in four shades like brown, beige, pink and ivory.
Coloressence compact powder contains extracts of aloe vera, rose and clove oil. It can give you a flawless finish and has sweat resistant formula. It has four shades same as that of aqua makeup base and the best thing about it is that it does not contain any animal ingredients.
Blushers from coloressence can give a velvety smooth texture when applied on your skin. They come in a wide range of colors that might suit your look whether it is for a party or for office. It gives you a matte non shinny finish and does not contain shimmer in it.
Satin eye shades from coloressence are eye shadows that are highly pigmented. It can give you a smooth and lasting eye look. It is available in six different palette type containers each of which contains three shades. It lasts for about 3 to 4 hours and with a good primer it lasting power can be extended.
Kajal is a traditional eye makeup that is widely used by South Asians. It is very safe to use on your waterline and instantly brightens your eyes.
10. Coloressence Bridal Gift Set:
Coloressence bridal gift set is one of the most famous combo sets. It contains all the makeup products that a bride would need on her wedding day. The products include a shimmer base, blusher, mascara, eyeliner, kajal, aqua sindoor, two liquid lip colors and five moisturizing lip colors.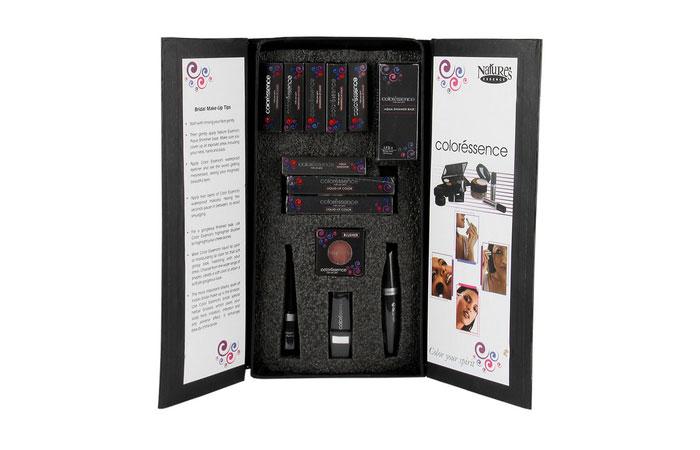 *Subject to Availability
Recommended Articles
The following two tabs change content below.