11 Best Commuter Backpacks To Carry All Your Stuff Easily – 2023
Arrange all your essentials into these backpacks and get ready for your trip.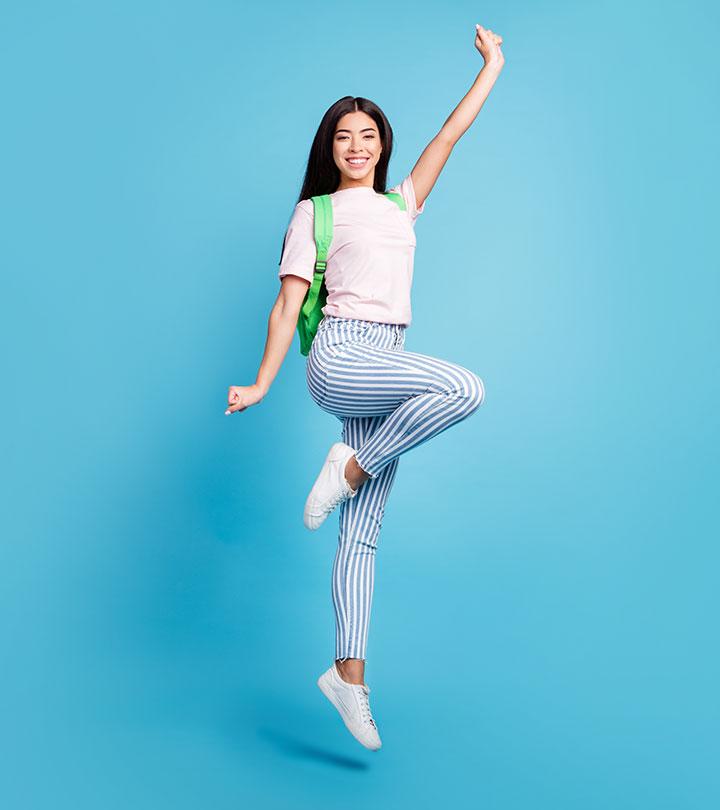 Having one or more of the best commuter backpacks is essential for everyone today. Be it for a picnic, a short visit to your friend's place, or just a regular work day, commuter backpacks come in handy. You can easily carry all your basics like files, notepads, laptops, water bottles, and more in the compartments of these backpacks without worrying about any kind of mess. These are easy on your shoulders as well as your pockets and will be your perfect companions for a subway ride or bike ride to work. Some of these backpacks offer various additional features like water resistance and anti-theft tech. Check out the below list for more info.
While the struggle of locating such a bag might be real, once you get through with our selection of the 11 best commuter backpacks, you'll forget all about the struggle of finding what you need, when you need it. Before looking at the options, allow us to give you an insight into the essence of a commuter backpack.
What Is A Commuter Backpack?
A commuter backpack is a bag specifically crafted for commuters who travel every day and need to carry their things around safely. It usually has several compartments and pouches that look slim and seamlessly hold a ton of essentials. Such bags have comfortable shoulder straps that make them easier to carry. They are versatile and can also be used on treks, hikes, and during short travels.
11 Best Commuter Backpacks To Easily Carry All Your Stuff
This one's got all the qualifications to be your go-to backpack when you're always on the go. It has a ton of space to hold your laptop and smaller items like phones, keys, etc. There's a section entirely dedicated to storing a 15.6-inch device, not to mention pockets for accouterments like pen drives, cables, chargers, and power banks. The front compartment comes with 3 compact partitions to hold your key fobs and other miniature items, guaranteeing that no part of your travel gets wasted in scanning and searching. Crafted with high-quality 300D nylon material, the backpack is ideal for long, frequent, and turbulent journeys. Its anti-theft feature is a major highlight as it keeps your stuff secure from snooping hands, thanks to the password system and premium quality metal zippers.
Pros
Water-resistant
Soft, fluffy protection
Has multiple dividers
Magnetic buckle on the side
Inbuilt USB port for hands-free audio
Cons
Price at the time of publication: $31.95
The Targus Drifter deserves to be your top choice if you like bags that strike a delicate balance between durability and design. It features thick zippers and sturdy plastic handles supported by metal grommets to make your trips comfortable and stress-free. As far as storage goes, the enormous laptop chamber with a zippered pocket to hold small accessories will definitely satisfy your need for space. The shoulder straps are padded and adequately contoured to make the design even more user-friendly, with the back panel offering thick pads to ensure solid back support. There's also a hidden pocket in the rear for keeping certain belongings a hush-hush.
Pros
Super-durable handle
Weather-resistant material
Compatible with 16-inch laptops
Soft-lined pockets for sunglasses
Cons
The design looks a bit clunky.
Price at the time of publication: $61.68
Carry your office around with the amazing Hap Tim backpacks. It features a durable water-resistant exterior that can withstand the elements and keep your laptop protected. It has many pockets and sections which allows for quick and easy access to all of your belongings. It comes with shock-absorbing straps and thick padding on the back. It's also a good travel bag for women and men.
Pros
Multiple pockets
Water-resistant
Compatible with 15.6-inch laptops
Available in 10 colors
Durable build
Cons
None
Price at the time of publication: $36.99
Price at the time of publication: $94.86
Ergonomically designed to inspire the highest degree of comfort and convenience while you're on the move, this weatherproof commuter backpack is inches away from being the holy grail for travelers. Its dual zipper configuration provides access to the main pocket from the top and the front, with two separate sections for laptops and accessories. There's a power bank outlet attached to an external USB port to charge your devices no matter where you are. More than capable of surviving the grind and grime of city life, this is an excellent choice for people who spend the majority of their time on the road.
Pros
Lightweight
Water-resistant
Exterior USB port
Hidden RFID-blocker
Available in 3 colors
Cons
Price at the time of publication: $175
Experience the ultimate backpacking experience with the Lovevook Backpack. The backpack is made of polyester with good padding on the bottom and inside where the laptop and tablet sit, you can trust that your devices are protected from everyday wear and tear. The wide foam padded and adjustable straps ensure comfort during extended use. The added pouch bag is versatile and can be used as an electronics organizer, student stationery pouch, travel organizer, or cosmetic organizer. The double zipper closure and snap button handle add extra security for your belongings. This laptop backpack has a wide opening at the top, making it easy to access your items quickly.
Pros
Durable
Available in 20 colors
Durable zippers
Sustainable material
Stylish design
Cons
None
Price at the time of publication: $36.66
Get ready to fall in love with the Sherpani Soleil Convertible Backpack. With its functional design, unique fabric, anti-theft features, and comfortable fit, this bag has it all. It is crafted from a unique blend of 100% Mélange and Ballistic Nylon threads, making it lightweight, water-resistant, and incredibly durable. It also comes with impressive anti-theft features, including RFID protection, exterior zipper lock tunnels, a clip lock for the main compartment opening, a chair loop lock system, and anti-slash fabric lining the bottom of the bag and main strap. The 49-inch removable, adjustable crossbody strap allows you to wear it as a crossbody, a tote, or a backpack. Say goodbye to sore shoulders and hello to effortless style with this amazing backpack!
Pros
RFID protection
Anti-theft protection
Water-resistant
Durable nylon build
Removable strap
Cons
Price at the time of publication: $119.95
Price at the time of publication: $115
The Riderbag Reflektor35 is pretty much the be-all and end-all of safe voyages for those who bike everywhere. Supported with extra padding on the straps and rear, the backpack is comfy to wear and comes with all the necessary tools to protect your gear. First and foremost, the high-visibility reflector will allow other vehicles to see you coming a mile away, so you don't have to worry about safety. Secondly, the waterproof exterior and durable fabric let you ride in all weathers and terrains. The fact that it comes with a water-resistant backpack cover, a paracord survival keychain, and an attachable helmet net cinches the bag's position as a reliable, adventure-ready buddy.
Pros
Versatile bag
Waterproof fabric
Holds 16-inch laptop
2 mesh side pockets
Available in 4 colors
Comes with an emergency whistle
Cons
Slightly undersized shoulder straps
Price at the time of publication: $89.99
The Modoker Vintage Backpack is the perfect backpack for all your daily adventures! With its sleek design and ample space, this backpack is ideal for anyone on the go. It measures 11.8″L x 16.5″H x 5.1″W and has a capacity of 25L, making it the perfect size for all your daily essentials. The external USB charging port and set-in charging cable make it easy to charge your electronic devices. With a total of 6 compartments, you can easily store and access all your belongings. The backpack strap is also well-padded and adjustable, ensuring a comfortable fit for all body types. Plus, the durable 600D Nylon Fabric is lightweight, scratch-resistant, anti-tear, and anti-water splashing.
Pros
Adjustable straps
Spacious front compartment
Lightweight
Water-resistant
Durable
Value for money
Cons
None
Price at the time of publication: $22.39
Another fantastic option for bikers, this backpack has two zippered front panels, mesh organizational sleeves, woven side pockets, and an internal key fob. The padded laptop sleeve and can effortlessly accommodate 15 inches of hardware. It has a capacity of 26 to 34 liters, which is quite a rare find. There's a nylon waist belt that you can modify with the ErgoPull™ closure system or even remove when not in use. The bag also offers an EVA-foam Biostretch harness and a magnetic sternum clip for better breathability and support. Overall, this radial backpack is ideal for light commutes, when all you need is to carry stuff in an organized manner. You can also use its scratch-free pockets for keeping sunglasses or little electronic contraptions
Pros
Integrated rain cover
LidLock™ Helmet clip
Lower side compression straps
Suspended mesh airspeed™ back panel
Available in 3 colors
Cons
The material is not lint-resistant.
Price at the time of publication: $194.95
Fancy frequent trail runs? Ditch the barely-there running belt that weighs heavy on the waist and invest in this stodgy, functional, made-for-running backpack that comes with a stabilizer to eliminate bouncing. It's also got a nicely-ventilated back panel that keeps you cool, a removable sternum strap for customization, and multiple pockets for everything you need. You can organize your stuff the way that suits you best and even make space in the expandable sides for quick-access items like a water bottle or cooling towel.
Pros
Reflective detailing
Lightweight polyester
Expandable capacity
Flexible water bottle holder
Mesh pockets on both sides
Doesn't bounce or move
Cons
The capacity is slightly low at 15 liters.
Price at the time of publication: $59
The BAGSMART Backpack is made of high-quality, water-resistant polyester. The metal double-way zippers make opening and closing the backpack simple and fast. The charging port hole is a game changer, offering an easier way to charge your phone with a connected power bank while walking or cycling. This backpack features ergonomic shoulder straps with a breathable mesh back panel to relieve pressure on your shoulders. The durable leather carry handle makes it easy and comfortable to grip. With a large capacity of 40L and up to 7 compartments, this backpack has plenty of space for all your essentials.
Pros
Long-lasting build
Multiple compartments
Changing port hole
Expandable capacity
Flexible water bottle holder
Cons
None
Price at the time of publication: $39.99
These bags won't just get you from Point A to Point B — they'll do it in style. Before buying a commuter backpack, check out all the points you should keep in mind.
Things To Consider When Buying A Commuter Backpack
The ideal size of your backpack depends on your everyday basics. In case you need a lot of space, choose a backpack with a capacity of 20-30 liters. If you need a small backpack, choose anything with a capacity of fewer than 15 liters. However, make sure your laptop (and files, if any) fit without a struggle.
The best commuting backpack is lightweight and super-easy on your shoulders despite being constructed with a solid material. Nobody wants to invest in a bag that weighs them down or strains their shoulders or back. Even if you're used to carrying heavier loads, your bag should still be feather-light in comparison.
When you are taking your bike to work or walking to the subway, the last thing you need is an unexpected shower to drench your precious belongings. The wiser course of action here is to invest a few extra bucks in a weatherproof backpack that saves you thousands of dollars in water damage. Such bags are suited to all types of weather conditions and are generally more durable.
How To Pack A Commuter Backpack?
Always try to limit the amount of stuff you carry. Keep your checklist concise by including only the most essential items that you can't do without. This especially applies if you're a public transport commuter. So travel light and be ruthless in your purge of the inessential.
To give your backpack the right amount of balance and leverage, place clothing and other heavy items at the bottom. Packing experts will tell you to roll your clothing, as rolling can save space. Also, place your bottoms on top of your shirts.
While you might be tempted to keep your laptop anywhere (as long as it's inside) when you're in a hurry, make sure you always place it in the designated area. This ensures the safety of your device and makes enough space for other items.
Separate food and other accessories
Try to carry your food in reusable containers. This prevents spillage, keeps your meal intact, and is better for the environment. However, make sure you place it far away from electronics and clothes, preferably in a waterproof pouch or bag. The best way to do this is to keep small items and accessories like your phone, keys, etc., in the outer compartments, which are handy and easier to access.
Why Trust StyleCraze?
Priyam Gupta covers all bases for fashion and daily essentials you need to know. This buying guide highlights the need for good commuter backpacks, as she shares the daily commute struggles. She compiled this list of the 11 best commuter backpacks available on the market based on extensive research and online reviews. These products are comfortable on your shoulders, making them the perfect companion for riding the subway or biking to work.
Frequently Asked Questions
What size is a commuter backpack?
A commuter backpack comes with a capacity of 26 to 30 liters.
Should I wear a commuter backpack to work?
Yes, commuter backpacks that look professional and fit all your office needs can be taken to work. The best commuter backpacks for work are made of leather.
How do I protect my laptop in a commuter backpack?
Choose durable commuter backpacks that protect your laptop and essential belongings. Put your laptop in a case or sleeve and keep it in a separate compartment inside the bag.
Do commuter backpacks damage suits?
Yes. Some commuter backpacks may damage suits and wear off the fabric. Instead, choose backpacks made of premium-quality material, which are soft and do not form creases on your clothes.
What is the best backpack for commuting by bicycle?
The Tzowla Travel Laptop Backpack is the best product for commuting by bicycle.
R
Recommended Articles
Best Women's Backpacks For Work
Best Backpacks For College Students To Organize Their Needs
Best Backpacks For Nursing School That Every Student Needs
Best TSA-Approved Toiletry Bags