10 Best Cooling Sheets For Night Sweats To Buy In 2020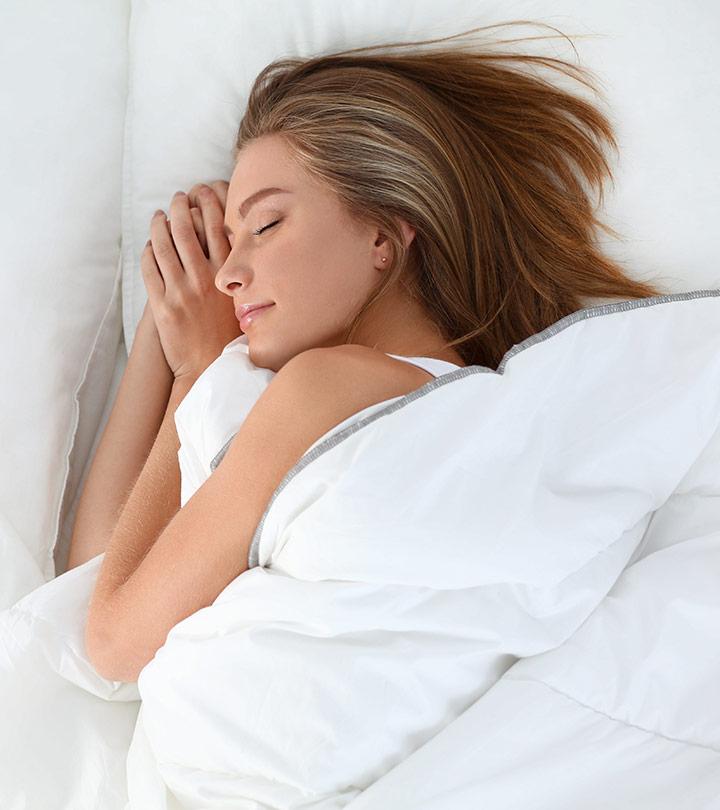 Are you living in a region with a warm climate? Or do you experience a lot of sweating at night? If you answered 'yes' to any of these questions, it's time you invested in cooling sheets. Cooling sheets are a sensible choice for anyone who wants to enjoy comfortable sleep without being troubled by night sweats. Want to know more about cooling sheets? Keep reading!
Why Buy Cooling Sheets?
Cooling sheets help in keeping you cool and dry throughout the night. They absorb night sweats and help you get a good night's sleep by keeping you cool. They also offer a few more benefits:
They are the best choice for people living in areas that are warm throughout the year or with health issues such as night sweats, menopause, or any other illness that causes excess sweating.
They absorb excess sweat and keep you dry.
They are considered eco-friendly because they help in cutting down energy costs. This is because they cut down the need for switching on the fan or lowering the thermostat.
Some cooling sheet fabrics perform dual functions of cooling and heating. They keep the sleeper cool in warm temperatures and warm in cool temperatures.
They allow the sleeper to get sound sleep throughout the night.
As you can see, cooling sheets help you sleep better in more ways than one. Let's check out the best ones available on the market right now.
10 Best Cooling Sheets For Night Sweats
Mellanni Bed Sheets are manufactured using brushed microfibers that are breathable and good at absorbing moisture. They keep the sleeper cool all through the night and are available in an array of unique colors. They are also more durable than cotton.
Pros
Made of high-quality brushed microfibers
Hypoallergenic
Easy care and maintenance
Long-lasting
Lifetime guarantee
Cons
None
This microfiber sheet set is made of 100% polyester microfibers that provide great strength and smoothness to the fabric. It is approved and certified by an independent certification system that ensures high safety and environmental standards. The sheets don't require extra care and are easy to maintain.
Pros
Easy care and maintenance
Certified product
Smooth and durable
Cons
None
Nestl Sheets are made of a highly breathable material that absorbs more moisture than cotton and is durable. Their microfiber blend lends them a smooth texture. They are hypoallergenic, wrinkle-free, stain- and shrink-resistant, antibacterial, and available in more than 35 shades.
Pros
Made of high-quality microfiber
Antibacterial and hypoallergenic
Highly durable
Absorbent
Cons
CGK Unlimited Sheets are made of the highest quality double-brushed microfiber yarns. They are breathable, cool, and super soft. These sheets are even softer than 100 and 1,800 thread count sheets. They are also stain-resistant and wrinkle-free.
Pros
Luxurious appearance
Breathable
Super soft
Cons
Cosy House Microfiber Collection Sheets are the most breathable and lightweight of all fabrics. These bamboo bedsheets feel soft and plush. These sheets are hypoallergenic, stain-resistant, wrinkle-free, and come in different sizes and colors.
Strong, elastic, and tightly-knit threads
High-quality
Comfortable
Eco-friendly
Cons
May not be suitable in cold weather
If you are looking for hypoallergenic, fade-resistant, wrinkle-free, and deep pocket sheets, the Easeland Microfiber Bed Sheets are made of microfiber polyester are the right choice for you. These simple yet elegant sheets are a popular choice among people living in warm regions.
Pros
Breathable
Multiple color options
Stretchable fabric
Cons
• Heavy material
Comfort Spaces Smart cooling bed sheets are made of 80% polyester and 20% microfibers with a Coolmax Moisture Wicking technology that absorbs sweat at a faster rate. They can be used by people of all age groups and are easy to handle. Since they are hypoallergenic and soft, they provide extra comfort to the sleeper.
Pros
Absorb sweat quickly
Lightweight
Travel-friendly
Antimicrobial and antibacterial
Cons
Oeko-Tex Sheets are made of 100% pure linen, a natural fabric that is also great for your health. They have a high moisture absorption capacity and are good at heat dissipation. Their linen fabric is breathable and anti-static, which provides great comfort to the user.
Pros
Made of 100% pure linen
High moisture absorption capacity
Deep pocket fitted sheets
Cons
Require extra care and maintenance
Expensive
These sheets are manufactured using microfibers and bamboo. They are eco-friendly and highly breathable. The antimicrobial and antibacterial properties of these sheets make the user feel relaxed and comfortable. They are available in a plethora of colors that don't fade like sheets made of sateen fabric.
Pros
Eco-friendly
Highly breathable
Antimicrobial and antibacterial
Cons
These cooling sheets are manufactured using sleep-fit technology and are made of a soft fabric that is breathable and 50% more efficient than cotton. They appear to have a slight shine and help in regulating your body temperature.
Pros
High quality and breathability
Excellent cooling ability
Smooth texture
Easy to wash
Do not require ironing
Cons
Have a slight sheen that may not be preferred by everyone
Purchasing cooling sheets is not a one-time affair. One needs to consider various factors before buying them. The following are some of the factors that you need to take into consideration to buy the perfect sheets.
How To Find The Best Cooling Sheets – Cooling Sheets Buying Guide
1. Material
Cooling sheets are made of different types of materials, such as cotton, linen, silk, bamboo, microfiber, and Tencel. Let us know more about each material.
Cotton – Cooling sheets made of Egyptian cotton are a popular choice among people. It is the smoothest and finest kind of cotton that is highly breathable and has good absorbing capabilities. This kind of cotton can either help in warming or cooling, depending on the weaving style and thread count.
Linen – Linen is highly durable and cooler than cotton, which makes it a great choice for people living in warmer climates.
Silk – Silk is usually preferred for manufacturing warming sheets because of its tricky absorbent quality. It creates a cooling sensation at the initial touch, but it also absorbs and retains heat.
Bamboo – Consumers who are concerned about the environment usually opt for bamboo cooling sheets. They are hypoallergenic, durable, breathable, and gentle to the touch. This fabric is also much cooler than cotton.
Microfiber – This fabric is not normally preferred by users because it makes the sleeper feel damp and sticky due to night sweats.
Tencel – This fabric is made using rayon and lyocell and is eco-friendly and recyclable. It bears a resemblance to silk. This fabric is good at absorbing moisture and is more breathable.
2. Thread Count
The thread count of a sheet determines whether it is cooling or warming. If the thread count range is between 250-300, it is a cooling sheet. But, one has to note that some sheets that are made of low-quality fibers have a high thread count. Therefore, a high-quality fiber with low thread count can have a very cooling effect.
3. Weave
The way the sheets are weaved/stitched can also have an impact on the fabric's texture, breathability, moisture absorption, and heat retention capacities.
Percale – Known for its crisp and matte finish, this simple and flat style of weaving cotton fabrics was originally used to stitch aprons and house dresses. The fabrics stitched using this style are lightweight and breathable, making it suitable for weaving cooling sheets.
Sateen – Sateen sheets originate from cotton. They feel heavier than percale, but they work as cooling sheets.
Satin – The sheets weaved using satin not only appear glossy and luxurious, but they also have a very cooling effect.
Jersey – This knit fabric pattern and looser weaving form allow the sheets to perform both the functions of cooling and warming.
4. Color
If you are planning to buy the best cooling sheets, it is better to opt for neutral colors. These colors not only go with a variety of bedding constituents but also are more soothing than bright colors that have an impact on your mood and health.
5. Size
Choose the size of a cooling sheet depending on the bed size and kind of comfort you're looking for.
6. Natural and Organic Materials
Natural – Natural materials come from the environment and are free of any modifications or additions.
Organic – Organic materials include little or no synthetic, pesticide, or fertilizer content.
Completely natural or pure organic cooling sheets are expensive because more care goes into manufacturing them. One needs to make sure that the products are certified as 100% natural or organic.
Say goodbye to night sweats and get ready to get some restful sleep with these cooling sheets. Which ones do you want to try out? Click on your favorite product, try it out, and let us know about your experience in the comments section below.
Recommended Articles: