10 Best Cordless Curling Irons You Can Buy In 2021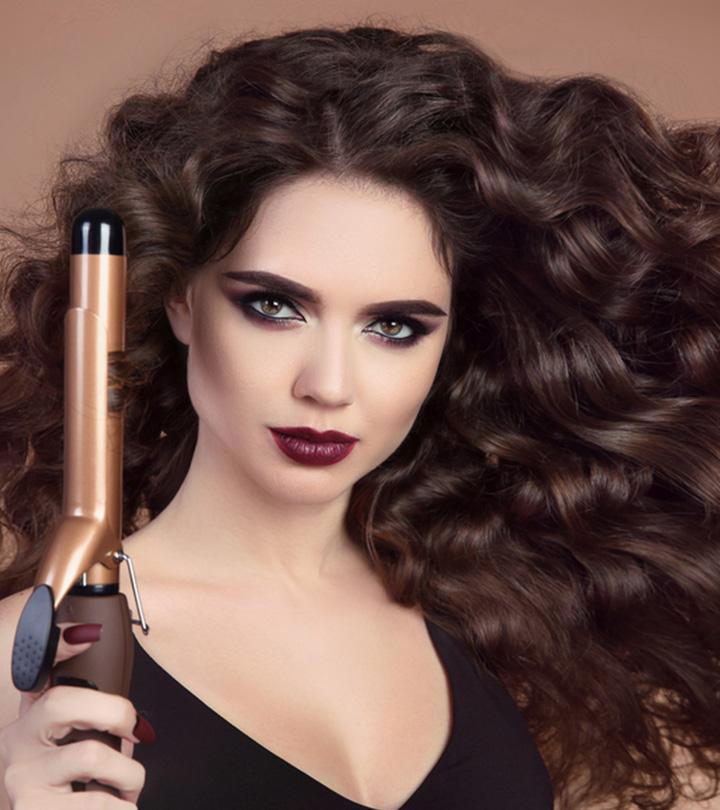 Imagine traveling to a beautiful lake surrounded by mountains, and you want to take the perfect photograph, but your hair is all messy. That's when cordless curling irons come into the picture. They help you get a quick hairdo without any electricity needed. You can carry one in your purse and get a good permed and shiny hair look anytime, anywhere. Simply curl your hair in a matter of minutes.
Cordless irons are of different types — some are battery-operated, some use butane cartridges, while few are automated. Therefore, it can be confusing to pick the best one for you. Explore this list of the 10 best cordless curling irons and buy the one that suits your needs.
10 Best Cordless Curling Irons In 2021
This cordless curling iron will completely change your hairstyle the way you want. Now twist and curl, tangle-free, for any occasion as there is no wire that will come in your way. It heats up real quick, just about perfect for forming ringlets or tight curls. The ThermaCell butane charges the curling iron up without electricity or batteries needed. Probably this compact ⅝-inch iron will become your favorite travel partner as it delivers a salon-like finish by removing hot spots for lesser hair damage. Pro tip: Secure in safety cover during air travel.
Pros
Salon finish look
Ceramic technology
Comes with a travel case
No plugs, batteries, or cords
Includes 1 ThermaCell butane cartridge
Approved safe for air travel per U.S. Department of Transportation guidelines
Cons
Might not work on coarse hair
Might only work with The rmaCell butane cartridge
What is better than a cordless curling iron? An automatic cordless curling iron that smoothly glides your hair into curls. With this Duomishu Automatic Curling Iron Wand, you have the option to adjust the curling intensity according to your hair type and desired shape of curls. Made of ceramic tourmaline, this iron performs well without your hair getting pulled or tangled. The best part is, all curls will look almost the same, making your hairstyle look charming. And don't worry, this cordless auto curler is pretty intelligent; in case there is too much hair, it will suspend the action on its own.
Pros
No hair breakage
Temperature range between 300-390°F
Includes 5000 mAh battery
Auto shutoff in 10 mins
Needs only 3-4 hours of charging time
Tangle-free operation
Ionic ceramic technology
Includes type C USB charging cable
Cons
Might not be long-lasting
Get an instant, refreshed hairstyle wherever you are with this cordless curling iron. It is called Travel Smart because you can carry it on an airplane to give your hair a sleek look without the use of electricity or batteries. It easily heats up to 360°F using ThermaCell butane gas cartridges. If you want immediate hair fixing because, Conair Travel Smart ThermaCell Curling Iron is the one for you!
Pros
Ceramic coating
¾-inch barrel
High-shine finish
Safe for airline travel
Comes with a heat shield
Includes 1 ThermaCell butane cartridge
Average cartridge lasts for up to 2-3 months
Cons
The barrel may be too tight to open.
This is an intelligent curling iron that helps you curl your hair without electricity. You don't have to learn how to create hairstyles using curling tools as it forms curls automatically. It comes with a feature that allows you to select which side of your hair you would want to curl. Even if you have fragile, damaged, or coarse hair, it has adjustable temperature settings available for every hair type and texture. Don't worry about pulling or tugging; you can effortlessly get tangle-free curls within seconds. For times you forget to charge it, you can attach a cord and then use it as a hair curler. And to add to the benefits, you get a shiny and anti-static hair texture!
Pros
Timer feature
Made of tourmaline
Double protection
Auto-off in 10 minutes
Battery runs for 60 minutes
30 seconds fast heating
Different curl patterns available
Nanosilver and ceramic coating
5000 mAh built-in rechargeable battery
Cons
The battery may need to be replaced quite frequently.
Be the one who gets to enjoy the multipurpose benefits of this cordless curling iron! You can not only create beautiful ringlets, waves, or curls with this iron, but also charge your cellphone during long travels. It comes in handy for a quick hairdo and is a temporary solution for your flyaways. It protects your hair from damage and delivers a smooth and shiny finish. This battery-operated curling iron is great for both wet and dry hair.
Pros
2500 mAh battery
LED display
Reduces static frizz
Includes protective case
Rechargeable lithium-ion battery
Tourmaline ceramic technology
Cons
Want a tool that's not too intense but also styles like a pro? This battery-powered curling iron is perfect to use as a makeup-fix hair styler. You can quickly touch-up your hair right before a wedding function or photo shoot using its wide, 3D floating plate. It lasts for up to 20-40 minutes and provides instant heat up to 401°F. Simply use it to reduce frizz and get shinier hair for the day. Its high speed charging feature makes it a good portable charger for cell phones too. Pro tip: Charge it fully before use.
Pros
Auto shutoff feature
90-second warmup
Flat ceramic-coated iron
USB charging cable included
Temperature memory function
No pulling or damaged hair tips
Rechargeable 5000 mAh lithium battery
Cons
May not be suitable for thick, coarse hair
This cordless curling iron is as handy as a tool can get. It is travel size, which means it fits perfectly in a carry-on bag, and has an anti-tangle feature for protection. You can use its multi-directional curling feature to create different perm styles. Choose the heating temperature according to the type of curls you want and perm on! Even if you remove the lithium battery, this iron can still be used with a cord attached. Simply follow the instructions on the manual for safety and style anytime, anywhere.
Pros
LED panel
Timer setting
Anti-tangle protection
6 temperature options
Runs for 50 minutes cordless
Rechargeable 21700 lithium battery
2 hours of charging with a 2A 5V adapter
Cons
May not be suitable for fragile hair
It is super fun to use a curler and fix your hair in minutes, no matter where you are. This automatic cordless curling iron gives your hair a shiny look without tangles and prevents scalding. Your entire appearance changes with a sleek hairdo with the right intensity that can be adjusted up to 6 temperature levels. It is different from other automated curlers as it also offers a reverse rotation. Featuring a smart chip, this rechargeable curling iron helps prevent heat damage and delivers bouncy curls.
Pros
LCD display
Auto shutoff feature
5000 mAh/ 3.7 V
Work time: 60 minutes
Heats upto 390° F
Curl direction: left and right
Nanosilver ceramic coating
About 3 hours of charging time
Rechargeable lithium-ion battery
Cons
Might not work for long if not charged with a 5V/2A adaptor
This battery-operated curling iron is rose gold in color and will make for a great addition to your makeup and hairstyling kit. It is made of titanium material, giving your hair a smooth, shiny look. It provides quick and even heat distribution, making it super easy to use. The wand is of 1 inch with multiple heat settings, giving you thin ringlets and curls, just the way you like it. You can use it for touch-ups and long-lasting waves; either way, it is a good portable curling iron.
Pros
Clipless
Ionic charge
Fast cool-down
3 hours of fast charging
Heats up to 400° F
Available in multiple colors
Battery life: 30-40 mins in use
Cons
The result might not be long-lasting.
This 2-in-1 hair styling tool is perfect for straightening and curling according to the type of event you are getting ready for. It has a premium quality ceramic plating that helps make your hair smooth and shiny in no time. You can take as long as 45 minutes to style your hair using this wireless hair curler. It can go up to 200°C and protects your hair from damage in the process. It is an easy-to-carry tool for your travels or workplace hair fixing.
Pros
Smooths frizz
3D comb teeth
4800 mAh battery
Ceramic plating
For all hair types
Straightener and curler
Protects hands from heat accidents
Comes with a cloth bag, USB cable, and manual
Cons
May not be suitable for styles that require extreme heat
With these amazing curling iron options, you can just select a hairstyle and curl on without second thoughts. If you have some doubts, here are a few important things to know before buying a cordless curling iron.
Buying Guide
How To Choose A Cordless Curling Iron
A cordless curling iron is for someone who travels a lot or does not always have power supply or a plug point near them while getting ready. But choosing the correct iron is important. Here are a few things to keep in mind:
Hair type: Not all tools are designed for all hair types. Some handle fragile hair better, while some are perfect for thick, coarse hair. Select the one that goes with your hair and the kind of style you want to create.
Type of iron: There are three basic types of curling irons — the wand sticks, automatic stylers, and 2-in-1 irons — each with its own qualities. If you don't want to learn how to style using a flat iron or a normal wand, you can opt for an automatic one. For quick hair touch-ups, you can select a makeup-fix hair curler. There are specific butane-operated iron curlers for air travel safety too.
Time: Curling irons that last for more than an hour at a time are perfect for full hair styling. While there are also a few that only last up to 20 mins, you can use them for touch-ups. The time frame between charging and using the tool also matters as few batteries drain out. You can always pick the one with a butane cartridge to ensure performance.
How To Use A Cordless Curling Iron
The use of a cordless curling iron changes according to the hairstyle and tool application. Here is a routine you can follow:
Step 1: Wash and condition your hair. This is not always applicable if you are on the road. So you can apply a heat protection serum that also smoothens your hair.
Step 2: Brush and comb your hair straight. Keep them tangle-free.
Step 3: Make a partition of the strands you want to curl and clip them separately on the top.
Step 4: Take a cordless curling iron wand and keep it on until it's hot. Then take a few strands of hair, keep them flat in your palms, and roll it from the bottom to tips. Remember to roll down slowly, enough for heat to penetrate to form curls. If it is a flat iron, you can wrap a small part of your hair around the iron and slowly move it downwards till the end. Each divided hair part should have equal volume for the curls to look alike. If it is an automatic iron, simply let your hair roll around the wand on their own.
Step 5: For best results, use a hair spray to hold the curls for a longer period of time.
Benefits Of Cordless Curling Irons
Cordless curling irons have their own benefits over wired ones. Although people prefer wired irons for professional styling, some prefer to use cordless for its unbeatable benefits.
You can get a quick style anywhere without electric plugs around.
You can touch-up your hair right before an event, like in the parking lot, to avoid flyaways. Some days, when you don't have time to get ready for an unplanned date or workplace event, you can get ready on the way using a portable curling iron.
If you travel often, you won't miss a good photograph just because your hair was haywire. A cordless curling iron will give you a good, temporary hair fix.
A cordless curling iron can help you avoid heat scars on your hands.
A butane cartridge curling iron can be carried on an airplane for long-distance travel.
An automatic curling iron makes it easier to style without having to adapt hair perming skills.
There are several reasons why cordless curling irons are so popular these days. Whichever model you decide to pick, a cordless curling iron is your go-to for your emergency hairdo needs. Whether it is for a quick photo shoot or a long trip in the woods, there is nothing like having a good hair day, every day. Simply curl on and look great all day! You can never go wrong with your hair if you always carry this portable curling iron in your carry-on bag.
Expert's Answers for Readers Questions
Are cordless curling irons safe?
Yes, cordless irons are safe if you follow the safety instructions carefully. Keep them away from children.
Do curling irons ruin your hair?
There are many curling irons that claim to reduce hair damage and deliver smooth, shiny hair.
Is it OK to use a curling iron every day?
It is alright to use a curling iron on your hair every day. You can use necessary heat protection serums and natural hair sprays to avoid long-term damage.
Which curling iron is least damaging?
Conair Minipro ThermaCell Cordless 5/8-inch Travel Curling Iron or Honice Cordless Rechargeable Ceramic Curler Wand are known to do the least hair damage. These irons have intelligent technology that evenly distributes heat or removes hot spots for least hair damage.
The following two tabs change content below.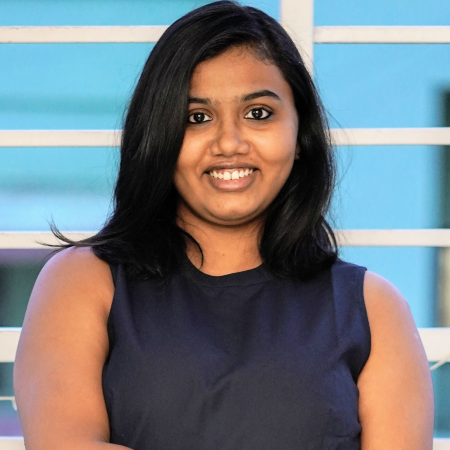 Mayuri J. Ravi is a content writer and journalist and holds a Post Graduate Diploma in Print Journalism. Her love for writing and desire to influence people for the better with her stories led her to pursue a career in this creative and dynamic field. She creates engaging content on a wide range of topics, such as beauty, fashion, and wellness. She is an ambivert and an avid foodie who also loves reading, dancing, and baking.