10 Best Cruelty-Free Deodorants To Try In 2019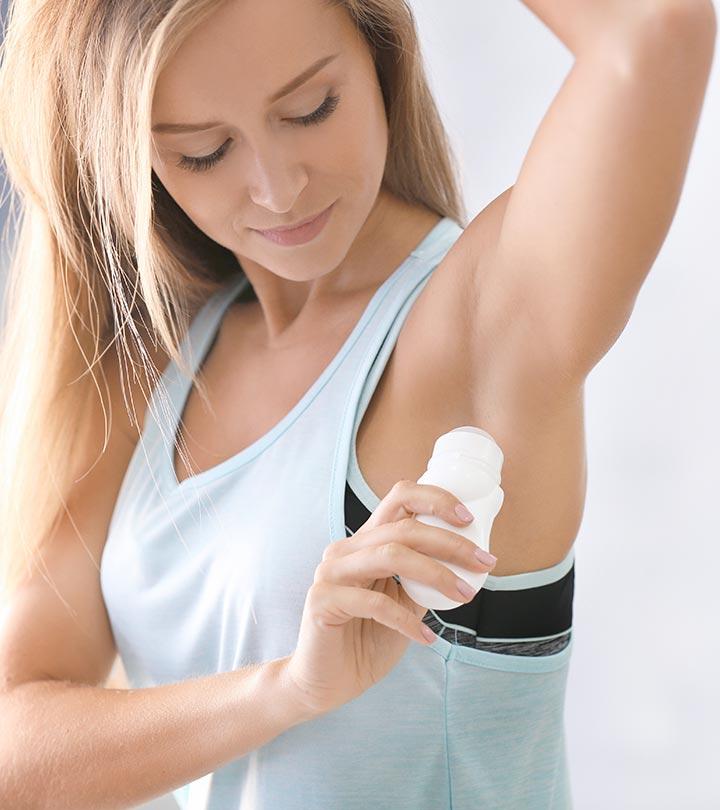 Do you think it is okay for animals to suffer just because we want to smell nice? Your answer should be a resounding 'NO.' Many brands smear their finished products on animals' skin or eyes to test their safety. These animals are cramped up in cages and not given any pain-relief medication. Remember, if you are buying from a brand that does not sell cruelty-free deodorants, you support animal suffering.
Now that you have understood why it is vital to choose cruelty-free products, here is a list of the 10 best cruelty-free deodorants to try. You don't have to sentence an animal to death to smell great.
The Top 10 Cruelty Free Deodorants
Native Aluminum-Free Natural Deodorant is a highly effective award-winning formula that is suitable for men and women. This deodorant is available in various fragrances, and you can pick one that suits you best. Since it does not contain aluminum, it does not stain your clothes or irritate your skin. Native Deodorant provides the ultimate protection from odor and wetness under your arms. It offers a hassle-free application and feels light on your skin. It is the best aluminum-free deodorants at Walmart.
Pros
Aluminum-free
Provides effective protection
Does not stain clothes
Easy to apply
Suitable for men and women
Cons
None
Bali Secrets Natural Deodorant Walmart is known for its floral and zesty fragrance that makes you feel fresh. This aluminum-free deodorant does not contain any harmful chemicals. It provides adequate protection from sweat and body without feeling sticky on your skin. It contains natural ingredients that ensure maximum safety. It is the best cruelty free deodorant.
Pros
Contains natural ingredients
100% vegan
Pleasant fragrance
Cons
None
Keep bacteria at bay with Baking Soda Free Sensitive Skin Lavender Deodorant Cream! It is a cruelty-free deodorant that makes you smell fresh without causing any white patches or skin irritation. It neutralizes body odor effectively and makes you smell good throughout the day. It is formulated with certified organic and vegan ingredients. Its plastic-free packaging is the cherry on top!. It is the best women's deodorant 2016.
Pros:
Long-lasting effect
Fights odor-causing bacteria
Does not stain clothes
Plastic-free packaging
Certified organic ingredients
Cons
None
Crystal Mineral Deodorant Roll-On that prevents body odor to make you smell fresh all through the day. It is a hypoallergenic deodorant that does not plug your sweat glands and is safe for your skin. It contains pure mineral salt that forms a layer of protection on your skin. It fights odor-causing bacteria and gives you a refreshing fragrance throughout the day. The lavender and white tea extracts provide 24-hour protection. This deodorant does not stain or leave behind a residue. It also does not feel sticky or oily after application.
Pros
Long-lasting effect
Hypoallergenic
Stain-free formula
Lightweight
Cons
None
Crystal Mineral Deodorant Stick is an unscented deodorant that fights odor-causing bacteria for 24 hours. It is the ideal deodorant for people who prefer fragrance-free products. It contains pure mineral salt that forms a protective layer on your skin. It does not leave behind any residue, white cast, or stains on clothes when applied. It is free of aluminum, making it 100% safe for your skin.
Pros
Vegan
Aluminum-free
Stain-free formula
Cons
None
Sam's Natural Women's Deo comes in an array of distinctive and intriguing scents. This deodorant is free of harsh chemicals and 100% eco-friendly. Besides providing a refreshing feeling all day long, it is the best vegan antiperspirant deodorant. Sam's Natural Deo is packaged in a 100% recyclable plastic tube. This is the best deo than the cheap dove deodorant.
Pros
Free of harsh chemicals
Comes in 17 different fragrances
Sustainable packaging
Vegan
Cons
None
Beat your BO with this botanical product! Schmidt's Natural Deodorant is an award-winning formula that keeps you fresh throughout the day. It is a non-sticky and non-greasy deodorant that feels comfortable on your skin. This plant- and mineral-derived deodorant is aluminum-free and does not leave any residue on your clothes. It neutralizes odor-causing bacteria and gets absorbed into your skin quickly.
Pros:
Non-sticky and non-greasy
Aluminum-free
Fights odor-causing bacteria
Gets absorbed quickly
Cons
None
Primal Pit Paste All-Natural Deodorant is specially formulated to absorb moisture and curb the growth of odor-causing bacteria. It contains baking soda and arrowroot powder that keep you smelling and feeling fresh all day long. It does not contain any chemicals that can block your sweat glands. This is one of the best cruelty-free deodorants with long-lasting effects.
Pros
Absorbs moisture from your skin
Fights bacteria
No harmful chemicals
Contains natural ingredients
100% vegan
Cons
None
[ Read: ]
Purelygreat All Natural Women's Cream Deodorant is an all-day protection deodorant that makes you smell your best. It has a stain-free, natural formula that makes you feel fresh all day long. Purelygreat deodorants are EWG verified, which ensures 100% safety while applying on your skin. Besides providing all-day protection from odor-causing bacteria, this deodorant also feels silky and smooth on your skin. It is chemical-free and contains only natural ingredients. A pea-sized dab under your armpits is enough to make you smell fresh all day!
Pros
Contains natural ingredients
Stain-free formula
Just a little product required per use
Smoothens your skin
Cons
None
Botanik Natural Deodorant is formulated with high-quality ingredients that make you feel fresh for a long time. This product absorbs odor, controls wetness, and leaves your skin smooth without making it feel sticky or greasy. Its wild lavender fragrance keeps you feeling fresh throughout the day. This deodorant is best suited for sensitive skin as it is made from natural ingredients. It does not cause stains on your clothes or skin. The brand uses certified vegan and cruelty-free ingredients and packs its products with recyclable material.
Pros
Aluminum-free
Does not stain clothes
Easy to apply
Suitable for men and women
Cons
None
Sweating is natural and not something to feel ashamed about! However, make sure you don't buy from brands that cause pain to innocent animals on your quest to smelling fresh.
Which of these cruelty-free deodorants would you like to try out? Comment below to let us know!
Recommended Articles
The following two tabs change content below.

Latest posts by Harini Natarajan (see all)

Harini Natarajan
As Chief Editor, Harini sets the tone and editorial direction for StyleCraze to deliver engaging, interesting, and authentic content revolving around women's health, wellness, and beauty. She has over 14 years of experience in content writing and editing for online media. She specializes in the areas of Beauty, Lifestyle, and Health & Wellness and is proficient in Medical Sciences (Biology, Human Anatomy and Physiology, and Biochemistry). Her background in Biomedical Engineering helps her decode and interpret the finer nuances of scientific research for her team. Harini is a certified bibliophile and a closet poet. She also loves dancing and traveling to offbeat destinations.