10 Best Cut Resistant Sleeves For Women In 2023
Save your hands from nicks and cuts while you hone your knife and tools skills.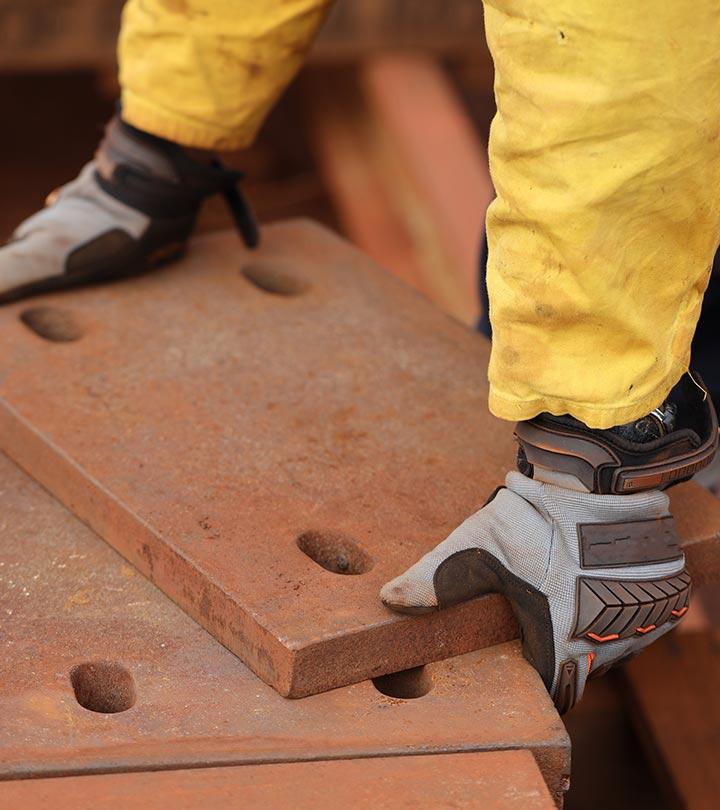 Cut-resistant sleeves are something that no one would think of investing in, but they can save you from potential injury. If you are into fixing some things around the house yourself or love heavy cooking, enjoy doing mechanical stuff, sharp objects around can most likely cause a nasty cut, which can be prevented using the best cut-resistant sleeves.
This basic layer and protection of defense can guarantee your safety when doing some heavy work. Nobody wants a serious injury when there's work that needs to be done. The market is full of such protection gears, and we have put together the 10 of the most popular cut-resistant sleeves. So, go ahead and give this article a read and pick your fav!
Top 10 Cut-Resistant Sleeves You Must Have In 2023
These cut-resistant sleeves provide the protection that you are looking for and can be used for a lot of activities. As the name suggests, these sleeves are made from Kevlar and have bulletproof weaving. Double-ply protection ensures that you have sleeves that will fit your arm and provide flexibility. One of the many benefits is that they're made from lightweight material that won't strain your arms. In these sleeves, you have just about everything you need- a great look and optimal strength that enables you to wear them all day long. Before buying, have a look at this video for more details.
Pros
Flexible and lightweight
Double-ply protection
Versatile sleeves
Cons
All sizes are not available
Price at the time of publication: $19.99
These cut-resistant sleeves are made from Dyneema, which protects your hands effectively. These sleeves have been designed with high-performance polyethylene fiber, which makes them elastic and breathable. With optimal flexibility, you should be able to get one that fits your arms easily and can be worn for long stretches of time. Lastly, these cut-resistant sleeves have a wide range of applications, so you don't need to invest your money in getting another pair as long as you have this one.
Pros
Versatile cut-resistant sleeves
Breathable material
Lightweight build
Cons
The fiber may not be very strong
Price at the time of publication: $12.99
These cut-resistant sleeves are undoubtedly one of the best in the market when it comes to strength. It is made from high-performance material that helps protect you from cuts and scrapes. However, their functionality goes beyond just cut resistance- it comes with features such as heat insulation, elbow protection, and much more. These sleeves are highly flexible and provide a comfortable fit at all times. The elastic makes it easy to slip on and off and fit your hands perfectly.
Pros
Level-5 protection
Comfortable nylon material
Elastic material makes them easy to wear
Cons
Only available in one color
Price at the time of publication: $12.99
Designed by Limerense, these sleeves are certified ANSI level 5 for cut-resistance, with high-quality polyurethane protection. When it comes to protection for your arms, this is your go-to product. As you can expect, these sleeves offer a comfortable fit, are breathable, lightweight, and are designed with an elastic material that extends to your elbows. The sleeves don't roll up while you work, and the material of the sleeves is low-maintenance, so cleaning is never a problem. The sleeves are machine washable, and they're completely food safe.
Pros
Protects the sensitive areas of your arms
Breathable material
Cons
May not be effective around fires
Price at the time of publication: $19.95
Regardless of what you're working with, you need a pair of cut-resistant sleeves that can help ensure your safety. Versatility in operation is one of the most important features of these sleeves by Superior Glove. Designed with TenActiv yarn, these are suitable for construction, farming, cooking, fabrication, assembly, and much more. It comes with a taped knit-fit and STAYz-UP technology; they stay in place for long.
Pros
Versatile design
They look great, and one size fits all
Cons
Not suitable for sensitive skin
Price at the time of publication: $14.95
The Evridwear Cut Resistant Sleeves are the ultimate solution for arm protection while working with animals, sharp objects, or handling hazardous materials. These sleeves are long-lasting and made of premium materials like high-strength polyethylene fibers and spandex. They won't weigh you down or make you sweaty because they are lightweight and breathable. The elastic spandex material guarantees a secure fit that won't slide down your arms.
Pros
Lightweight
Breathable
Easy to wear
Does not weigh down
Cons
None
Price at the time of publication: $13.99
These Kevlar sleeves feature level 5-rated cut-resistant material that is both functional and comfortable. It is made from anti-tearing and anti-abrasion material, which ensures maximum safety from potential dangers to your forearm and elbows. Heat resistance is another significant benefit offered by these sleeves. They can withstand up to 200°C heat and are guaranteed never to melt, conduct electricity, or burn. If your workplace is one where unexpected combustion or electrocution are threats, then you can count on these sleeves to protect your arms. They also feature arm guards, which are 18 inches long and are highly elastic. The thumb holes keep the sleeves stable, ensuring that they don't slip off. The sleeves are machine washable, making maintenance easy.
Pros
Machine washable and low-maintenance
Elastic design
Heat resistant
Cons
Price at the time of publication: $15.99
Another set of cut-resistant sleeves that is great value for money. Made from superior quality fiber, these sleeves are 100% cut and abrasion-resistant. They meet the EN388 standard of strength and are certified level 5 cut-resistant. They are crafted from Dyneema and  high-performance polyether that provide safety and comfort. These sleeves are made keeping in mind the needs of the sensitive skin type and hence do not cause skin irritation.
Pros
Versatile cut-resistant sleeves
Easily slip-on and off
Cons
You will need to be careful when selecting the right size as they might not fit all
Price at the time of publication: $12.08
The G&F cut-resistant sleeves are made from a blend of fiber, Dyneema, and polyether. These sleeves meet the industry standards of strength and cut-resistance. They're great for both household and industrial applications with an exceptional fit. These sleeves also come with HPPE cut-resistant fiber blend technology. They are highly elastic and are not bulky in design. They also look rather fashionable, so if wintertime comes and you need something to keep you warm, you've got some help in that department as well!
Pros
Great aesthetic appeal
Patented cut-resistant technology
Cons
A tad small, but it stretches to cover your arms well
Price at the time of publication: $8.95
One of the most impressive aspects of these gloves is their durability. The fiber material is four times stronger than leather, which means that for those close encounters when you'll need to be protected, these gloves will be there for you. They provide a great grip thanks to the snug fit of the elastic material. They are lightweight and comfortable and do not feel bulky while completing your task.
Pros
Provides great grip
Lightweight
Cons
Squared fingertips may get caught in equipment and cause a poor fit
Price at the time of publication: $5.99
Now that we have seen the 10 best cut-resistant sleeves, we will explore the tips you need to bear in mind while purchasing them.
How To Choose The Best Cut-Resistant Sleeves
Make sure they fit right:
It is important to use cut-resistant sleeves of the right size while working as they must roll up or down your arms while working.
Cut-resistant sleeves must come with an anti-slip grip to get a good hold on the equipment you are working with. You must check the manufacturer's specifications to determine if they are anti-slip or not.
This is dependent on the material of the cut-resistant sleeves. If the base material is Kevlar, it will ignite around open flames, but if it is Dyneema, it would be flame-resistant.
Choose the proper cut-resistance level:
It is vital to choose the cut-resistance level best suited to the needs of the task you are involved in. Intensive work requires higher levels of cut-resistance, while low levels are suitable for less intense work.
Make sure they are comfortable to wear:
The sleeves must be comfortable and easy to wear.
The machine-washable sleeves must not shrink after the first wash.
Frequently Asked Questions
Which line of work uses cut-resistant sleeves?
Cut-resistant sleeves are worn by workers who encounter occupational hazards such as cuts, scrapes, and other such wounds. These include automotive and assembly-line workers, maintenance professionals, recycling and sanitation workers, and metal workers.
What are the materials used to make cut-resistant sleeves?
Several materials are used to make the sleeves; some of them include Kevlar, Dyneema, alycore, and high-performance polyether.
What is a cut-resistant sleeve?
Cut-resistant sleeves offer additional protection up the wrist and beyond the hand.
Can arm coverings protect you from cuts?
Yes, arm coverings can help protect you from damage inflicted by cuts and burns.
What should you wear to prevent your hands from cuts?
You can wear cut-resistant sleeves to reduce the risk of injuries from cuts.
Which type of glove does not help protect against cuts and burns?
Fabric gloves, don't provide much protection against burns, cuts, or abrasions.
Recommended Articles