6 Best Dating Sites For People Over 40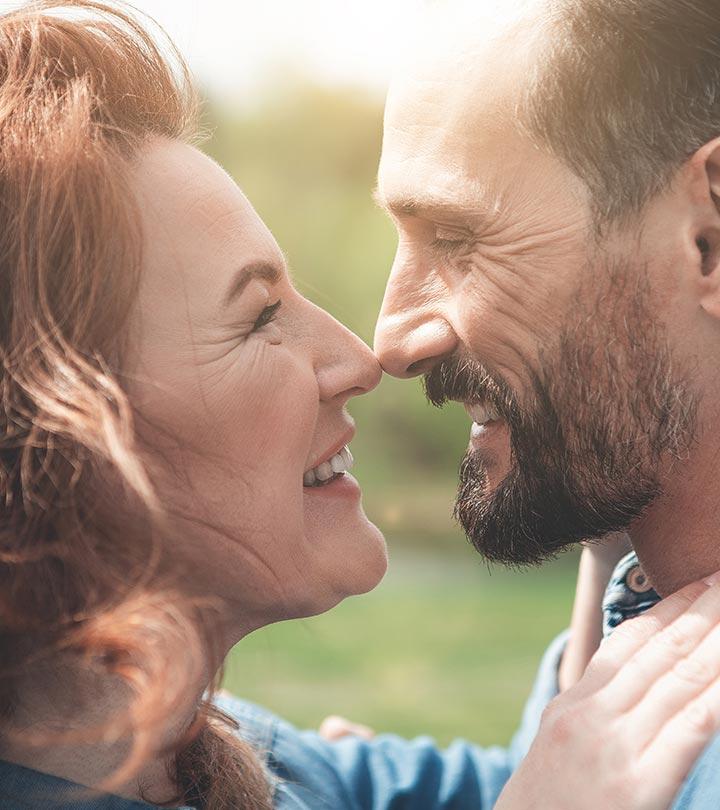 Dating when you are over 40 is both a curse and a boon. You are already aware of how to navigate through the ups and downs of the dating game. However, most dating sites seem to be targeted towards youngsters. But, don't worry! Due to the rising popularity of online dating sites and dating apps, a lot of singles over 40 are able to find dates – even for the first time! The only thing to figure out is which dating app or site works for you. Dating is tricky when you are running out of time and patience. Maybe you are yet to find someone you like enough to tie the knot with, or perhaps you have finally recovered from a painful and messy divorce. Maybe you were so busy with building a career and preparing for your future that you forgot to look for your soulmate. Now that you have decided to get back out there and look for someone, you are confused about what to do next. No matter what the reason for finding yourself single after turning 40, diving back into the dating game can result in feelings of confusion, hesitation, and fear. You are probably more stuck in your ways than you are aware of. So, what to do next?
You need to find a dating site that aligns with your mindset as well as relationship goals. Lucky for you, we have done all the groundwork! Here are Over 40 Dating Sites from them we have listed six of the best dating sites for over 40 years of age.
The Best Dating Sites For People Over 40
Once you turn 40, dating apps and sites can seem a little bit strange. Many of the modern options that involve "swiping" on people to have a good time — such as Tinder, Bumble, or Hinge — may be too immature for your liking. In other words, if you are looking for a serious encounter, you will need to put all your energy and effort in the right direction. Therefore, you need to focus your attention on specialized dating apps and websites that cater to singles over 40.
You are definitely more likely to meet people you are seeking on a site that aligns with your needs and values. Also, online dating will be a lot less stressful and easier if your potential matches are pre-screened. Before you jump into this, make sure you are not overwhelmed by the endless options offered here. Don't waste your confidence, energy, and hard-earned money on something that is not worth it. These recommended websites have a great chance of helping you find the perfect one.
1. Match
Match.com is one of the most loved and trusted dating sites. It has been around for 23 years and brought together thousands of couples. Even though the company has evolved over time, it still stays true to its belief.
According to Match, happy long-term relationships can be cultivated online, thanks to the thought put behind the profiles of their users. You can choose to subscribe for a month, three months, six months, or a complete year. However, it is a bit on the expensive side.
When you sign up on Match.com, you will have to answer several questions, where being honest and specific about yourself can save you from wasting time on someone who is not right for you. Based on your responses, the website will send you recommended singles.
Due to the price involved and the algorithm, you can rest assured that the people who sign up on Match are looking for a serious relationship. Match also has a secondary company named Stir. It allows you to browse through local events in your area and bring together Match subscribers based on interest. It is an even more exciting way to meet Match singles in your area.
2. Zoosk
Zoosk is an international dating app that is quite popular around the world. It has more than 35 million subscribers. If you travel a lot or want to date someone of a different culture, you can give this website a try. You will have the opportunity to meet single people from many countries.
Zoosk measures and tracks the validity of member photos. When you are in your 40s, you might be suspicious of members who look unreasonably younger than their age. But if you are a Zoosk member, you don't need to worry. The app is designed to pair people with someone who uploads their current photos.
Zoosk requires a paid membership to allow unlimited interaction, so if you are older and looking to get into online dating, this is an amazing place to start.
3. Elite Singles
Elite Singles is an international player in the dating business. When you sign up, you need to go through a unique personality test that is organized in 10 sections. It will ask you about everything from your education and background to your interests and your value system.
It uses the trusted "Five Factor Model" theory of personality traits. This ensures that you receive reputable matches. Elite Singles reviews the results of your test and offers 3-7 suitors per day, which is quite different from other sites where you can browse through unlimited profiles as frequently as you like. You will love this feature if you are someone who gets stressed out when presented with too many options.
4. Love Again
Love Again is a great website for someone who is past 40 and trying to date. It is designed especially for mature daters. You will love the simplicity, ease, and purpose behind this dating app.
Since you probably don't want to spend time thumbing away on long-winded apps and are more interested in meeting your could-be beau over a game of tennis, drinks, or at a gallery opening, you will find this app to be a better way to create a connection. You can browse through multiple profiles, ask questions in forums, join group chats, and instant message people you are really interested in.
It is not as modern or racy as the other dating websites. However, it is a great way to get started without getting overwhelmed or frustrated. You will also enjoy more dates with people in your desired age range. That means you have a better opportunity of truly falling for a person who wants the same future as you.
5. eHarmony
eHarmony is another dating site that has been around for decades. It uses a proprietary questionnaire to gauge your emotional health, characteristics, skill set, beliefs, and more to find your partner.
eHarmony is NOT a site designed for random flings or hookups. They focus on a committed approach to finding true love. You will see that the more time you spend on this site, the more success you will have. Its software takes note of what you search for and how much time you spend on profiles.
6. Christian Mingle
If you are looking for a fellow believer, Christian Mingle is a great site for single Christians who are over 40. This platform actually unites people from all levels of faith and dedication. It understands and values the importance of religion in a serious relationship.
There is a strong possibility of clashing priorities and beliefs if you date a person does not share your religion. To prevent such issues, Christian Mingle offers detailed profiles and a variety of personalization features. It also offers unique communication tools that promote deeper discussions when you are chatting online.
We know dating in your 40s can be scary, more so if you are getting back into dating for the first time after decades of being married. You may not have any idea yet of what dating is like right now, given how drastically the dating culture has changed.
Looking for someone new may become frustrating. However, don't lose heart. After a couple of months of checking out people, sending and receiving messages, and going out on a few dates, you will get a pretty good idea of how things work. All that will be left is to find the perfect person for you. So, what are you waiting for? Go and get some romance into your life. Happy dating!
Recommended Articles:
The following two tabs change content below.

Latest posts by Harini Natarajan (see all)

Harini Natarajan
As Chief Editor, Harini sets the tone and editorial direction for StyleCraze to deliver engaging, interesting, and authentic content revolving around women's health, wellness, and beauty. She has over 14 years of experience in content writing and editing for online media. She specializes in the areas of Beauty, Lifestyle, and Health & Wellness and is proficient in Medical Sciences (Biology, Human Anatomy and Physiology, and Biochemistry). Her background in Biomedical Engineering helps her decode and interpret the finer nuances of scientific research for her team. Harini is a certified bibliophile and a closet poet. She also loves dancing and traveling to offbeat destinations.