9 Dating Sites To Keep You In The Game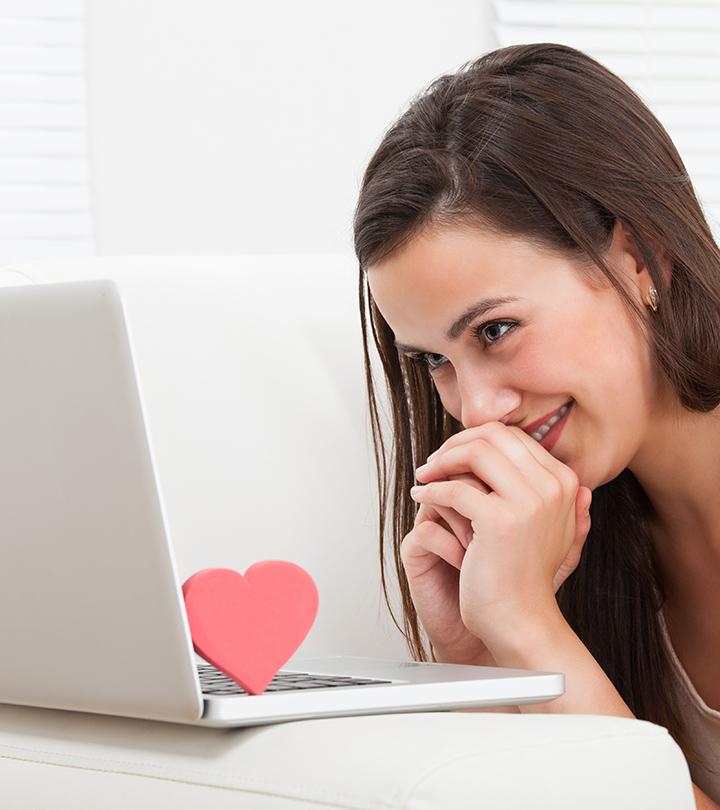 In this digital day and age, everything is available at the click of a button. We shop online, we pay our bills online, we plan our trips online. Basically, there is plenty that we do when it comes to using online sites to their maximum potential. So, it comes as no surprise that we are turning to online sites to meet new people.
We meet the same people at work and in our neighborhood, and with our busy lives, it is tough to get out nowadays. So, checking out online dating sites can be a good idea for the people who want to get into the dating game.
Whether you are looking for casual dates or long-term commitment, there is a wide range of dating sites available right now. In fact, there are plenty of free hookup sites available too for people who simply want to have fun with no strings attached.
If you are single and ready to mingle, here is a list of the best free dating websites that you can check out to make new connections.
1. Match
Match is the ideal option for people looking for some casual romance. With the way it is set up, it is a cakewalk to match with people here.
The best part? It is absolutely free to sign up. You can fill your profile with information that you want to reveal about yourself. Additionally, you can set preferences that you are looking for in your partner. On average, Match users receive nearly five matches a day, making it one of the best dating sites right now.
Their flirting method is quite adorable and fun too. You can simply like people and let them know you are interested. To take things forward, you can send them winks. Also, you can check people's ratings here. Every time somebody gets a 'Yes', their 'Yes' rating increases. Our favourite thing about this site is the fact that they conduct match events. These events are exclusive, making it very highly likely to find your romantic connect there.
The gender ratio on this site is pretty balanced, with 49% males and 51% females. Additionally, it welcomes singles from all walks of life and has nearly more than 39.7 million active users you can try matching with!
2. Elite
If you are looking for free dating sites, you are sure to come across Elite. While Elite is completely free of cost, it does not mean that they have compromised on the quality. As the name suggests, it is one of the best dating sites to sign up for if you are looking for, well, the elite crowd! It is mainly preferred by people who are over 30 and looking for love.
It is dedicated to finding matches for college graduates. The best thing about this dating site is that it is not for people looking for casual relationships. It is for people who like the idea of commitment and are looking for something more serious. It is one of the best dating sites to find well-settled people.
Nearly 82% of its members have a bachelor's degree. It has a strike record of approximately 2,500 people finding long-term love every single month here. If you are looking for your soulmate, Elite may just be your last stop.
The gender ratio here is a little haywire since more women prefer to use this site as compared to men. It is still pretty impressive at 44% men and 56% women in their user demographics. With 2 million users using this platform, you are sure to find your match.
3. Zook
Besides being entirely free of cost, Zook is perhaps one of the most diverse dating sites out there. Its user base has people pretty much from every background.
If you don't believe us, here are some statistics. It has nearly 40 million members who belong to 80 different countries. If you feel that you can connect better with people who speak your language, here is another surprise for you: its members consist of people who speak 25 different languages.
More than 3 million messages get exchanged on this portal daily, making it one of the top free hook-up sites. It is quite easy to use as well because once you sign up, all you need to do is head to the Carousel. Here, you can start matching immediately with people sharing your preferences.
The gender ratio here is pretty balanced, with 48% males and 52% females. Nearly 28.9 million people sign up monthly.
4. eHarmony
eHarmony has been an expert player in the online dating field for quite a while. It was founded in the year 2000 and has established itself as one of the first options for dating sites in the market.
The basic membership of eHarmony is nearly 100% free. The biggest highlight of this website is the extensive compatibility questionnaire it provides. It considers nearly 29 different dimensions, which is a rare feat to achieve for any of the free dating sites on the market right now.
It is also the ideal place to find someone who appeals to your senses because it is founded by popular psychologist, Dr. Neil Clark Warren, a seminary professor and Christian Theologian.
Nearly 4% of the marriages held in the United States began with the couple meeting on this portal. Maybe your soulmate is on this website, waiting to ask you out on a date!
5. ChristianMingle
ChristianMingle is all about connecting people who have the same beliefs and share the same faith. If you are religiously inclined, we recommend that you check out this dating site. If you have not found The One yet, this may just be the place for you.
It is considered as one of the most popular dating sites. A standard subscription for this site is entirely free. It works just like any of the other dating sites. You will receive matches and suggestions too. There are many different ways to communicate here, and you can speak to a lot of new people.
The gender ratio on this site is quite decent too, with 44% men and 56% women. It attracts about 3.5 million users annually. So, there are plenty of Christian singles here waiting to mingle.
6. OurTime
It is a known fact that most people associate dating sites with youngsters. However, that does not mean that the older romantics do not have any chance. As per a study conducted by Business Insider, people who are aged above 60 make up 11% of the total population in the world.
This number can grow to 22% by the year 2050. So, it makes a sizable portion of the dating demographic. Also, it is wrongly assumed that people of this age are settled and committed in life. There is a large section of older people out there that is still single. This dating site is dedicated to giving these singles the special attention they need.
It is one of the best dating sites for senior daters. It is safe and very easy to use. All you need to do is fill in your ethnicity, body type, marital status, and gender. There are additional details that you can fill in too, like your preference for hair color, height, body type, marital status, and ethnicity.
While these details cover the looks, you can also mention details like how many children you have, the country you live in, and your smoking habits amongst other details that will help you connect with people better.
7. Be Naughty
As the name suggests, this site is all about people who are looking for hook-ups. BeNaughty is for anyone looking for a fling. This dating site has plenty of interested men and women across the globe with only one aim – sex. This can include one night stands, affairs, threesomes, and even swinging partners.
However, when it comes to hook-up sites, people are wary of the kind of security they provide. You do not need to worry about that on this site. It verifies profiles thoroughly and also used extra security measures, such as SSL encryption, to protect your financial as well as personal information.
8. OkCupid
OkCupid was launched in 2004. It is one of the best free dating sites right now. It has been entirely free ever since it was launched. The founders made a public announcement that as long as this site runs, it will be free. You do not need pay to create any sort of profile or search and receive different matches. You can simply flirt with whoever you match with.
The reason people swear by this site is that it has a fantastic algorithm for matching people. Once you answer its exhaustive questionnaire, its proprietary matching algorithm ensures that you meet just the right matches.
9. Plenty of Fish
If you are looking for a free dating site, Plenty of Fish is a great option to consider. You do not need to pay a single penny for sending or receiving messages here. Around 1 billion messages are exchanged each month and nearly 70,000 people join this site each day. It is available in 11 different languages and present in 20 countries.
Finding love has never been easier. Figure out your preferences and join one of these websites to start connecting with people. Did we miss out on any dating website that you use? Comment below to let us know!
Recommended Articles:
The following two tabs change content below.

Latest posts by Harini Natarajan (see all)

Harini Natarajan
As Chief Editor, Harini sets the tone and editorial direction for StyleCraze to deliver engaging, interesting, and authentic content revolving around women's health, wellness, and beauty. She has over 14 years of experience in content writing and editing for online media. She specializes in the areas of Beauty, Lifestyle, and Health & Wellness and is proficient in Medical Sciences (Biology, Human Anatomy and Physiology, and Biochemistry). Her background in Biomedical Engineering helps her decode and interpret the finer nuances of scientific research for her team. Harini is a certified bibliophile and a closet poet. She also loves dancing and traveling to offbeat destinations.