9 Best Deodorant Soaps To Help With Body Odor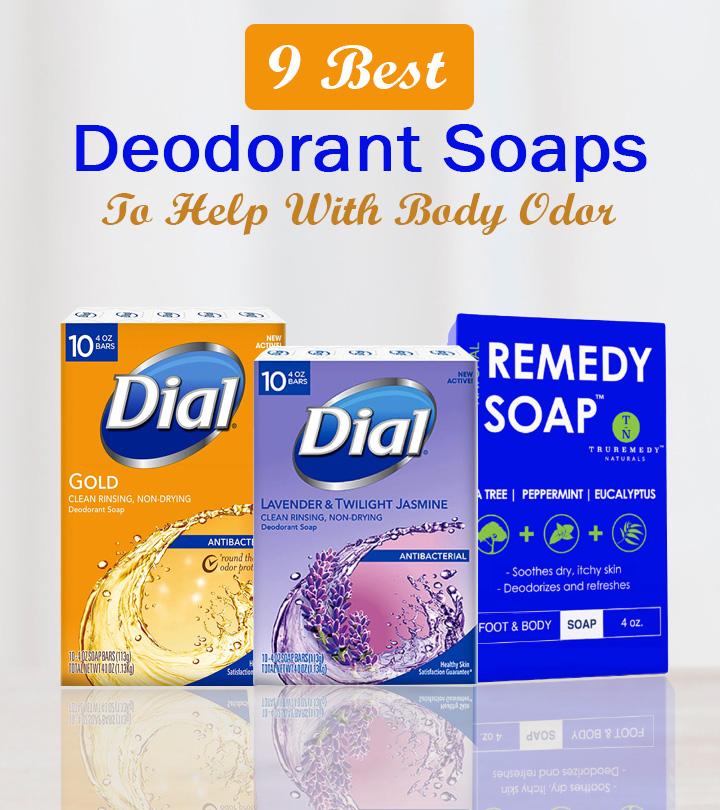 No one likes to smell of sweat after a long day's work. Though a regular soap could help to an extent, it always is not enough. This is where deodorant soaps come into play. Billions of dollars worth of deodorant soap are sold every year across the world, and for a good reason. These not only cleanse your body and keep body odor at bay but also provide a dose of great fragrance.
Picking the most effective deodorant soaps from the lot can be a tough chore. But we have made it easy for you. Here we have compiled the top deodorant soaps available on the market today. Check them out!
What Is A Deodorant Soap And How Can It Help?
A deodorant soap is a scented soap that uses ingredients to mask and prevent body odor. It also helps exfoliate the skin and keeps it moisturized. Some deodorant soaps are also known to prevent sweating. Many people use this when they go camping in the wild to keep predatory animals off their scent.
Let's now take a look at the best deodorant soaps.
Top 9 Deodorant Soaps To Try In 2020
The Coast soap has been a favorite since 1976. It is a hydrating and moisturizing soap that is known for its refreshing scent and rich lather. It rinses away easily without leaving a film behind.
Pros
Rinses away without leaving a film
Hydrates and moisturizes skin
Invigorating original scent
Rich lather
Cons 
The Safeguard Antibacterial Beige Bar Soap is designed to provide excellent germ protection for the whole family. It also provides a deodorizing effect.
Pros
Antibacterial
Mild
Long-lasting scent
Cons
Can make dry skin drier.
Your skin will feel healthy with the Dial Antibacterial Deodorant Bar Soap. The fresh scent and round-the-clock odor protection leaves you feeling healthy and refreshed. It has a creamy lather and also offers moisture balance.
Pros
Moisture balance
Rich lather
Antibacterial
Protects from odor
Cons
The Dial Spring Water Antibacterial Deodorant Bar Soap offers scents similar to that of a spring. It has a long-lasting deodorant protection. It kills the odor-causing bacteria with just one single wash. It also balances the moisture in the skin.
Pros
Moisture balance
Rich lather
Antibacterial
Protects from odor
Cons
Not everyone may like the smell.
The scents of fragrant, relaxing lavender and mood enhancing jasmine will leave your skin feeling renewed and refreshed. This sweet and exotic fragrance provides an indulgent experience every time you wash. Unlike certain other soaps in this category, this one does not dry the skin. 
Pros
Provides Moisture balance
Rich lather
Antibacterial
Long-lasting odor protection
Does not dry skin
Cons
The smell of jasmine might not suit everyone.
The Tom's Of Maine Moisture Deodorant Soap comes with a dual action formula. It is enriched with moisturizing olive oil and vitamin E. It also contains sage that fights odors. The soap contains no artificial colors, fragrances, or preservatives.
Pros
Moisture balance
Rich lather
Antibacterial
Protects from odor
Uses sage
Not animal tested
No artificial coloring or fragrances
Cons
May make the skin dry.
Irish Spring not only gives you a fresh scent, but also exfoliates your skin using scrubbing beads. The scrubbing beads mimic Celtic rock salt and moisturize and rejuvenate your skin. The soap offers 12-hour protection from body odor.
Pros
Rinses away without leaving a film
Hydrates and moisturizes the skin
Offers 12-hour odor protection
Exfoliates the skin
Cons
Truremedy Naturals Remedy Soap is formulated with a nourishing blend of tea tree, eucalyptus, and peppermint oils. These offer thorough cleansing and also wash away body odor, sweat, and dirt. It is designed for your mornings and evenings and also for your post-workout showers. The soap also soothes dry and irritated skin.
Pros
Provides moisture balance
Rich lather
Antibacterial
Protects from odor
Uses organic ingredients
Especially formulated for people on the move
Cons
Contains palm oil that may not be suitable for all.
The Mirai Purifying And Deodorizing Soap Bar contains only skin-friendly ingredients. It is handmade in Japan by soap artisans. It contains no harmful chemicals that may strip the skin's natural oils. It is free of cocamidopropyl betaine, synthetic fragrances, PEG, and preservatives.
Pros
Moisture balance
Rich lather
Antibacterial
Protects from odor
No preservatives
Cons
These soaps not only make you feel clean and refreshed but also offer an invigorating fragrance. Most of these soaps are made of natural ingredients. Pick what suits your needs and get ready to welcome a refreshing day, every day!
The following two tabs change content below.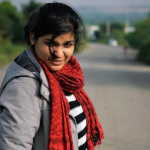 Latest posts by Anjali Sayee (see all)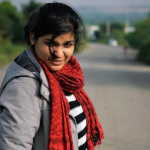 Anjali Sayee
Anjali Sayee is a writer and an introvert. From studying Aeronautical Engineering and wanting to design her own airplane to writing articles on hairstyles, she has been on quite a journey. She believes that hair is one of the key factors that define a woman's personality. To quote her, "What's the first thing they do in the movies to show a personality change? Change the hair – because it has a life of its own." She's here to help you find the hairstyle you need. This bookworm is a self-professed Wholocker, a talented drummer, and an amateur photographer.