Banish Sweat With The 13 Best Deodorant Wipes In 2023
Because it's time to stay sweat-free and smell heavenly with these life-saving wipes.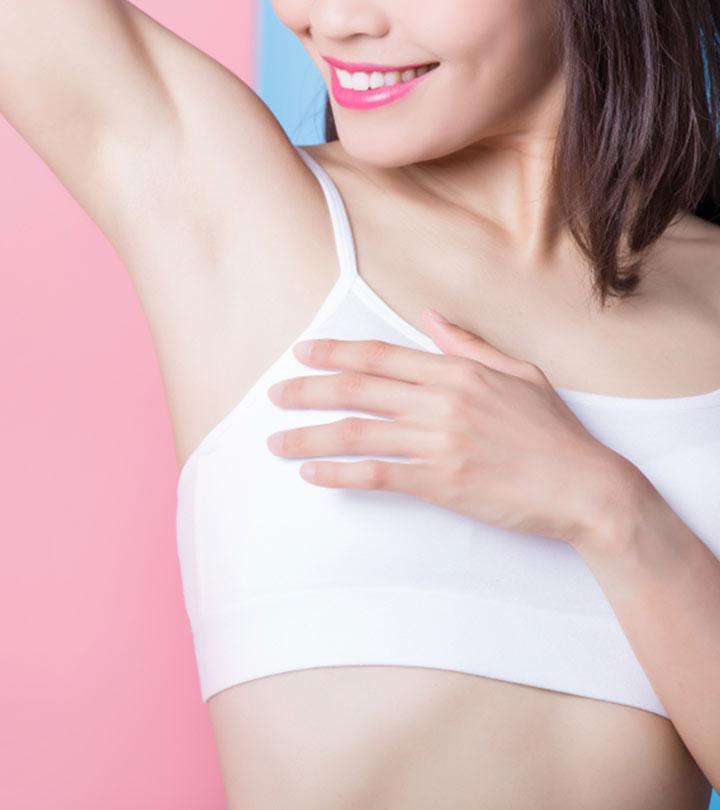 Have a brunch date scheduled and no time to shower? Or prepping for a high-powered meeting that has you feeling a little more agitated and sweaty than usual? Worry not! Bid farewell to sweaty situations with these best deodorant wipes that will keep you clean and dry and as fresh as a daisy.
Deodorant wipes eliminate body odor, and they should be a must-have in any sophisticated lady's bag. A convenient deodorant option, these pre-moistened wipes cleanse the skin, eliminate odor-causing bacteria, and reduce sweating, allowing you to get on with your day with dignity and poise. No one will know if you have just left the gym, returned from a road trip, or just stepped off a 22-hour flight and headed straight to the office. You can rely on the deodorant wipes and go about your day as an unstoppable wonder woman. If you need some help to pick the right product for yourself, scroll down and check out our list of the 13 best deodorant wipes.
What Do Deodorant Wipes Do For You?
Deodorant wipes work by gently cleansing your skin of sweat and odor-causing bacteria, ensuring you feel fresh and clean without the need of regular antiperspirants with chemical formulas. Effective and convenient, they're the perfect solution for quick touch-ups when you're in a fix and hard-pressed for time. Antiperspirant deodorant wipes also block glands and prevent sweating, making them ideal for use when engaging in strenuous activities. Leave your yoga studio smelling great and walk right into your date.
If you're unsure of where to start in your journey of always smelling good, we suggest you begin right here. Check out our pick of the 13 best deodorant wipes in 2023 and say goodbye to sticky situations and unpleasant body odor.
Top 13 Deodorant Wipes That Will Stop Unpleasant Body Odor
Pros
Suits sensitive skin
Paraben-free
Phthalate-free
Sulfate-free
Formaldehyde-free
Cruelty-free
Fresh scent
Clinically-proven
Dermatologist recommended
Cons
Pros
Aluminum-free
Gentle on sensitive skin
100% vegan and cruelty-free
All-natural formulation
Free of parabens, phthalates, and sulfates
Cons
Some might find these wipes leave a bit of powdery residue.
Pros
Suitable for sensitive skin
Pleasant cucumber scent
Soothing formula
Value for money
Aluminum-free
Paraben-free
Sulfate-free
Not tested on animals
Cons
Now you can rest easy on your camping trip even if you have no access to bathing water. These rinse-free body wipes are a last-minute alternative to a shower for a clean, refreshed feeling when you need it the most. These wipes come in a convenient pack of 8, each for a different part of the body to avoid cross-contamination. These single-use wipes are enriched with aloe vera and are thick and durable, making them ideal for travel. They also make an essential item to pack in your handbag for a quick pick-me-up.
Pros
Travel-friendly
Contains no alcohol
Hypoallergenic and latex-free
Free of parabens and phthalates
Cons
Some might find the scent of these wipes a bit unpleasant.
Pros
Suits sensitive skin
Fresh fragrance
Clinically-proven
Dermatologist recommended
Cons
Might burn for a little while after every use
Are you looking for large cleansing wipes without the nasty, toxic chemicals that can affect your sweat glands? Formulated with sustainably sourced, all-natural ingredients, your search ends here with these individually wrapped shower sheets that immediately cleanse and deodorize skin for a fresh, just-showered feeling. Infused with antibacterial neem, citrus, and peppermint, these portable wipes have a pleasant natural fragrance and ensure a whole body cleanse without a sticky residue. The clean, non-toxic formula, and antibacterial properties make these compostable wipes an instant favorite with the eco-friendly consumer.
Pros
Non-GMO
Vegan and cruelty-free
Non-toxic and plant-based
No synthetic fragrances or colors
Free of parabens, phthalates, and sulfates
Contains natural and organic ingredients
Cons
Some might find the scent of these wipes a bit strong.
These cute little antiperspirant wipes are the perfect size to use anywhere, discreetly, without people catching on why you're always fresh and breezy. These travel-friendly wipes have a clear formula that leaves no white residue with powerful sweat and odor protection. It is time to ditch bulky deodorant sticks and instead have these individual wipes handy anytime you're on-the-go. The fresh scent and convenient size make these wipes ideal for those looking for a one-stop solution to eliminate body odor.
Pros
Fresh scent
Safe for sensitive skin
Eco-friendly and biodegradable
All-day protection from sweat and odor
No chalky mess
Cons
Some might find these antiperspirant wipes a bit dry.
Cleanse away sweat and keep body odor at bay with these effective deodorant wipes formulated with natural, skin-loving ingredients. The refreshing scent of lavender is soothing without being overpowering, making it ideal to be layered under a perfume. Organic ingredients like organic plant glycerine and essential oils ensure that skin is protected from drying and irritation, making these wipes suitable for sensitive skin. Designed for daily use, these travel-friendly wipes are refreshing, nourishing, and long-lasting. Need more information? Watch this video to make an informed decision about these wet wipes.
Pros
Made with organic and natural ingredients
Refreshing lavender scent
Safe for sensitive skin
Biodegradable and eco-friendly
Not tested in animals
Cons
Some might find that these wipes leave a bit of sticky residue.
Pros
Suitable for all skin types
No toxic ingredients
Paraben-free
Aluminum-free
Sustainable
Cruelty-free
Artificial fragrance-free
Vegan
Long-lasting freshness
Cons
None
Pros
Contains botanical ingredients
Suits sensitive skin
Paraben-free
Baking soda-free
Aluminum-free
Cruelty-free
Biodegradable
Vegan
Naturally scented
Cons
Some may not like the smell
Pros
Aluminum-free
Paraben-free
Sulfate-free
Available in pleasant smells
Cons
Embrace refreshed and rejuvenated skin with these premium wipes, which will leave you sweat-free and smelling great all day long. Infused with organic green tea, vitamin E, and lavender extract, these dermatologist-tested wipes are nourishing and moisturizing while keeping you confidently odor-free. Keep your clothes looking clean as ever, as these wipes don't cause any stains and keep sweaty spots at bay. Portable and travel-friendly, they are not only good for you but the environment too, as they're eco-friendly.
Pros
Formulated without harsh chemicals
Free of parabens and SLS
Hypoallergenic
Safe deodorant for sensitive skin
Dermatologically-tested
Vegan-friendly
Cons
Some might find the size of these wipes a bit small.
These biodegradable wipes are made of 100% pure bamboo, ensuring maximum moisture retention, so your wipes don't dry out. Disposable and portable, these shower wipes come in a large size, making them ideal to use on the body when a shower is not an option. Infused with aloe vera, chamomile, and tea tree extract, they will have you feeling fresh and clean without a sticky residue. Suitable for all skin types, these non-sticky wipes are a must-have product any modern woman will want for freshness on the go without worrying about harmful ingredients.
Pros
Contains natural ingredients
Biodegradable and disposable
No sticky residue
Hypoallergenic and safe for sensitive skin
Cruelty-free
Cons
Some might find these wipes a bit thick.
*The prices provided in this article are based on the latest available information. However, they may vary due to changes in pricing by the seller and/or promotional offers.
Now that we've had a look at our pick of the top 13 best deodorant wipes in 2023, let us look at some things to consider when picking the perfect product to banish sweat and step out with confidence.
How To Choose Deodorant Wipes 
Depending on the intended use, pick deodorant wipes that are the ideal size for your purpose. If you're looking for wipes for your underarms, pick wipes that are small, portable, and come with easy application. If you intend to replace your shower with wipes, select wipes that are large and help cleanse your entire body. These are the ideal choice for camping trips and long road trips.
Antiperspirant properties
Not all deodorant wipes are created equal when it comes to their antiperspirant properties. Wipes that are aluminum-free are great to cleanse the skin and wipe away odor-causing bacteria; however, they might not prevent you from sweating. If you're engaging in strenuous activities or tend to sweat excessively, pick a product labeled as an antiperspirant, as these will help block sweat and odor, keeping you feeling clean and fresh for a long time.
A quick look at the ingredient list will tell you volumes about the wipes you are picking, especially if you're particular about what you put on your body. Look for products with natural and organic ingredients, particularly if you have sensitive and allergy-prone skin. As always, steer clear of products that contain parabens, phthalates, and sulfates, as these will wreak havoc on your skin in the long run.
How Do You Use Deodorant Wipes?

Deodorant wipes should be an essential product in any smart young woman's handbag to avoid getting caught in a sticky situation. To use, simply remove the wipe from the package and rub it gently on the affected areas, focussing on the underarms. Let the product dry on your skin and step out with confidence and style, knowing body odor is a thing of the past.
Why Trust Stylecraze?
The author, Krati Darak, is passionate about beauty, skin care, and wellness products. She sifted hundreds of reliable user reviews on online forums and conducted thorough research into multiple products to compile this list of the best deodorant wipes for her readers. The products listed in this article help eliminate bad odor and are travel-friendly and super convenient to use on the go.
Frequently Asked Questions
Are deodorant wipes good?
Deodorant wipes are a quick and effective way to get rid of sweat and body odor when you're hard pressed for time. These are easy and safe to use and are generally effective on all skin types. Most deodorant wipes will last you the entire day, making them a good option for those on-the-go.
Does rubbing alcohol kill armpit odor?
While rubbing alcohol is effective in killing odor-causing bacteria in the armpit area, it can cause stinging if applied directly, especially on recently shaved skin. It is best to use a product specially formulated for the purpose, which is gentle and soothing on the skin.
How long do deodorant wipes last?
The effects of using good-quality deodorant wipes can last up to 24 hours and even more.
How long will it take for deodorant wipes to work on my skin?
Deodorant wipes start showing results within a minute of their application on the skin.
Are deodorant wipes travel-friendly?
Yes, deodorant wipes are portable, easy to use, and packaged well. They are must-have travel-friendly skin care products with resealable packaging.
What is the difference between deodorant wipes and antiperspirant wipes?
Antiperspirant and deodorant wipes usually have a pleasing scent and antimicrobial properties. But unlike antiperspirant wipes, most deodorant wipes cannot prevent sweating.
Recommended Articles