The 10 Best Desk Lamps – Reviews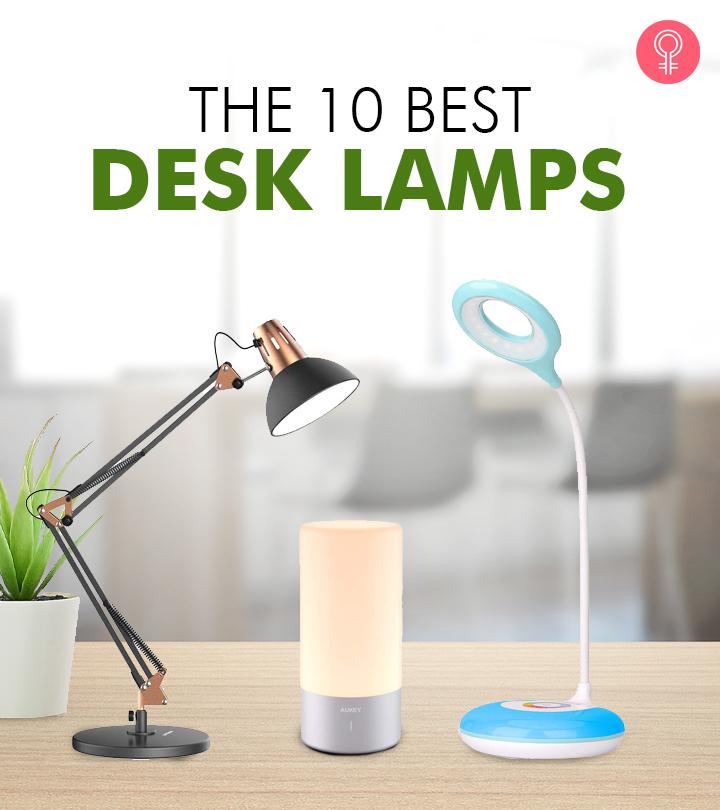 A desk lamp is an essential piece of lighting in the traditional desk and chair workspace. A functional and aesthetically pleasing desk lamp not only aids your vision but also adds a dash of style to the room. From colorful LEDs to traditional bulbs or the halogen kind, desk lamps are available in different designs and shapes. Check out our list of the 10 best desk lamps available online. Scroll down!
10 Best Desk Lamps
The TaoTronics Desk Lamp has an eye-friendly LED light bar panel that lets you enjoy a flicker-free experience without straining your eyes.It features five color modes and seven brightness levels, giving you 35 combinations that best suit your comfort and preference. You can recharge your smartphone, Kindle, or tablet with the built-in 5V/1A USB output. This lamp operates through touch control and has a memory function that remembers the previously set brightness and mode. Its flexible goose neck can be adjusted easily to orient the light beam at your preferred area and achieve maximum illumination.
Key Features
5 color modes
7 brightness levels
Touch control
USB charging
Smart memory
Specifications
Light Type: LED
Weight:7 lbs
Material: Plastic
Color: Black
Wattage: 7 W
Pros
Lightweight
Energy-efficient
Durable
Cons
The Lepower Desk Lamp is constructed with high-quality, durable metal that brightens your living room, bedroom, college dorm, or study room. It has a simple on/off power switch located at the base for easy operation. The flexible swing arm enables to set the ideal lighting angle. It is also equipped with a universal E 26 screw base and an efficient heat dissipation system.
Key Features
Multi-angle adjustable design
Universal sized screw base
Heat dissipation system
Specifications
Light Type: LED
Weight:56 lbs
Material: Metal
Color: Sand black
Wattage: 6 W
Pros
Lightweight
Sturdy
Affordable
Durable matte finish
Cons
None
The JUKSTG Table Lamp offers seven brightness and four lighting modes that can be adjusted to suit your needs – sleeping, studying, reading, or relaxing. You can rotate its arm up to 180°and swivel its base up to 90°for an optimum lighting angle. The 60-minute auto-shutoff feature turns the light off automatically and saves on your electricity bill.
Key Features
7 dimming levels
4 lighting modes
Auto-shutoff
Specifications
Light Type: LED
Weight:75 lbs
Material: Plastic
Color: Silver
Wattage: 14 W
Pros
Versatile
Easy to assemble
Lightweight
Does not wobble
Cons
None
The Simple Designs Desk Lamp has a flexible hose neck that can be adjusted according to your convenience. It's 'on and off or power' switch located on the base enables easy operation. This desk lamp features a painted metal base and a plastic shade. It is suitable for office, kids room, or college dorm.
Key Features
Flexible hose neck
Power switch located on the base
Specifications
Light Type: Incandescent
Weight:65 lbs
Material: Plastic
Color: Black
Wattage:60 W
Pros
Affordable
Lightweight
Sturdy
Stable
Cons
The AFROG Multifunctional Desk Lamp has a sleek look and an ergonomic, flexible design. This lamp has five light modes and five brightness levels that can create up to 25 variations of lighting for varied functions like reading, writing, as a nightlight, or background light. The smart memory feature remembers your last setting and replicates it the next time you switch the lamp on. The 30 to 60-minute timer turns off the lamp automatically after the assigned time.
Key Features
5 light modes
7 brightness levels
Smart memory
Wireless charging
Auto-shutoff
Specifications
Light Type: LED
Weight:75 lbs
Material: Plastic
Color: White
Wattage: 6 W
Pros
Foldable
Lightweight
Flicker-free lighting
Easy to operate
Value for money
Cons
The wireless charging might malfunction.
The Lepower Desk Lamp has a swing arm and a flexible head to help you focus light on your preferred area. This lamp comes with a clamp that you can clip on your desk, table, or shelf. It is durable, space-saving, and features an E 26-sized screw base.
Key Features
Swing arm
Comes with a clip-on clamp
Heat dissipation system
Specifications
Light Type: LED
Weight:98 lbs
Material: Metal
Color: Sandy black
Wattage:6 W
Pros
Sturdy
Space-saving design
1-year warranty
Stable
Cons
The TW Lighting Desk Lamp features high-efficiency LEDs and a secondary diffuser lens that extend light onto the working area without heating up. It has an extended, adjustable neck and touch sensor switch that helps you adjust the brightness of the light. It saves up to 65% energy and uses as little as 3 watts. The desk lamp also features three levels of dimmable brightness and a built-in USB outlet port.
Key Features
3-level dimmer
Touch sensor
High efficiency LED
Built-in USB port
Specifications
Light Type: LED
Weight:65 lbs
Material: ABS plastic
Color: Black
Wattage: 7 W
Pros
Durable
Energy-efficient
Value for money
Space-saving
Cons
The Mafiti Desk Lamp has multi-color modes that can be adjusted according to the ambience while reading, studying, sewing, or sleeping. The 18 energy-efficient LED bulbs provide flicker-free lighting without straining the eyes. Its bendable goose neck enables placing the light in any position for maximum illumination. This desk lamp is cordless, portable, and equipped with a rechargeable battery that can be used up to 2.5 to 4 hours. It also features three adjustable lighting modes.
Key Features
Wireless
18 LEDs
Colorful base
Bendable goose neck
Rechargeable battery
Specifications
Light Type: LED
Weight: 05 lbs
Material: Plastic
Color: Multicolor
Wattage: 3 W
Pros
Lightweight
Portable
Affordable
Energy-efficient
Cordless
Cons
The Consciot LED Desk Lamp features an innovative side-emitting technology that produces an even, diffused and soft light without any visible LED beads or spots on the light panel. This offers a flicker- and glare-free experience and reduces eye fatigue. The lamp mimics the even distribution of wavelengths of natural sunlight, preventing blue light hazard. It features a30 to 60 minutes auto-timer and three brightness levels suitable for home, office, and dorm use. You can also tap the night light button for a soothing warm white (3000 K) glow.The aluminum alloy flexible lamp head and arm can be adjusted 225° up and 135° down, respectively.
Key Features
5 modes
7 brightness levels
Side-emitting soft light
Dimmable night light
Two timer options
Quick USB charging
Specifications
Light Type: LED
Weight:49 lbs
Material: Aluminium
Color: Gray
Wattage: 12 W
Pros
Sturdy
Flicker-free
Glare-free
Comes with a cleaning cloth
Cons
None
The Aukey Table Lamp has a smooth touch control panel suitable for a relaxing background illumination or reading. You choose between warm white light and a rich blend of vibrant colors with its auto-cycle technology.It offers extensive color modes from the red-green-blue color spectrum. The 360° touch control base enables full control to power on/off and switches light modes, brightness, or color easily.
Key Features
360° touch control base
RGB color display
3-step dimmable
Specifications
Light Type: LED
Weight:63 lbs
Material: ABS aluminium alloy
Color: White
Wattage: 6 W (white light), 3 W (RGB light)
Pros
Glare-free
Eco-friendly
2-year warranty
Energy-efficient
Cons
When buying a desk lamp, you will have to consider certain features that you really want –like the amount of space it takes up on your desk or how easy it is to operate. The following section list the factors to consider before selecting a desk lamp.
How To Choose A Desk Lamp– Buying Guide
Incarcerated bulbs provide bright and crisp light. But LED desk lamps are versatile and energy-efficient. Although both are great options, look for the color temperature of light. It is a standard measure of a light's appearance, commonly known as the "warm" or "cool" look of the light. LED desk lamps generally provide a clear and pleasing light with various brightness modes.
Desk lamps with the adjustable feature are ideal for fine-tuning the placement of the light beam for focused tasks like stitching or painting. This helps you minimize glare over your workspace. A lamp can have various adjustable points such as swiveling heads, swing arms, boom arms, and goose necks.
Consider the size of your desk before searching for a desk lamp. For small desks, consider a compact or portable lamp that will save space. A desk lamp with a clamp that clips on to your desk is also a convenient option. If you have a large desk, look for desk lamps that provide a wide illumination. Such lamps may have a swing arm design that can be adjusted to focus on certain points.
A multipurpose lamp that can be used as a night light with dim lighting can be a great option for someone who is a minimalist. There are also many lamps that have a multi-color feature, which enables you to change the color of the light according to your mood. A lamp that has a long-lasting bulb life like LEDs also a great option as you do not have to worry about changing the bulb every few months.
Always consider the placement of the on/off switches on a desk lamp – it must be in a convenient spot as you do not want to fiddle with the lamp while you are trying to get some serious work done. There are desk lamps with new operation features like touch control and wired switches. Select one that best suits your preference.
It does not matter how high end your desk lamp is as long as it fits your personal preferences. Invest in one that is not only functional but also aesthetically pleasing. Order your favorite desk lamp from our list and complete your work while adding style to your workspace!
Expert's Answers For Readers' Questions
What desk lamp is the best for the eyes?
A desk lamp with adjustable brightness options from dim to bright is the best for the eyes. It does not strain your eyes and can be adjusted according to your convenience and comfort.
Is an LED desk lamp good for the eyes?
Using an LED light with maximum brightness might cause damage to your eye.Be mindful about its brightness and the duration of usage.
How many lumens do I need for a desk lamp?
For reading and writing, 450 lumens are enough. For more intricate work like repairs or heavy-duty drafting,800 to 1100 lumens is recommended.
How long do LED desk lamps last?
An LED desk lamp can last for about 50,000 hours. The LED light bars have a long life span.
In other words, it can last for 24 years at an average of 40-hours-per-week.
Are reading lights bad for your eyes?
The purpose of reading light is to aid your vision while reading in an otherwise dim atmosphere. It is helpful because reading in low light can cause eye strain and headaches.
What is the best wattage for a reading lamp?
For as reading or writing, 40 watts is ideal. For delicate tasks like drawing, painting, or artisanal work, 60 to 75 watts is recommended.
Recommended Articles
The following two tabs change content below.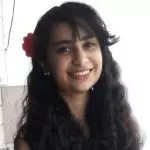 Latest posts by Arshiya Syeda (see all)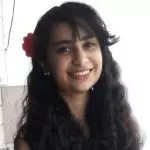 Arshiya Syeda
Arshiya Syeda is an editor and certified counselor. Ever the lover of the written word, she served on the editorial boards of her school and college newsletters. Writing articles on hairstyles, hair care, and nutrition helped her combine her love for reading, writing, and research. As an editor, she helps her team members deliver polished and meticulously researched content. Arshiya is fluent in English, Urdu, and Hindi and aims to become a multilinguist by learning German and teaching herself American Sign Language (ASL).