The 7 Best Detangler Brushes For Natural Hair To Try In 2022
Get perfectly combed hair in an instant and maintain your texture for a soft and shiny look.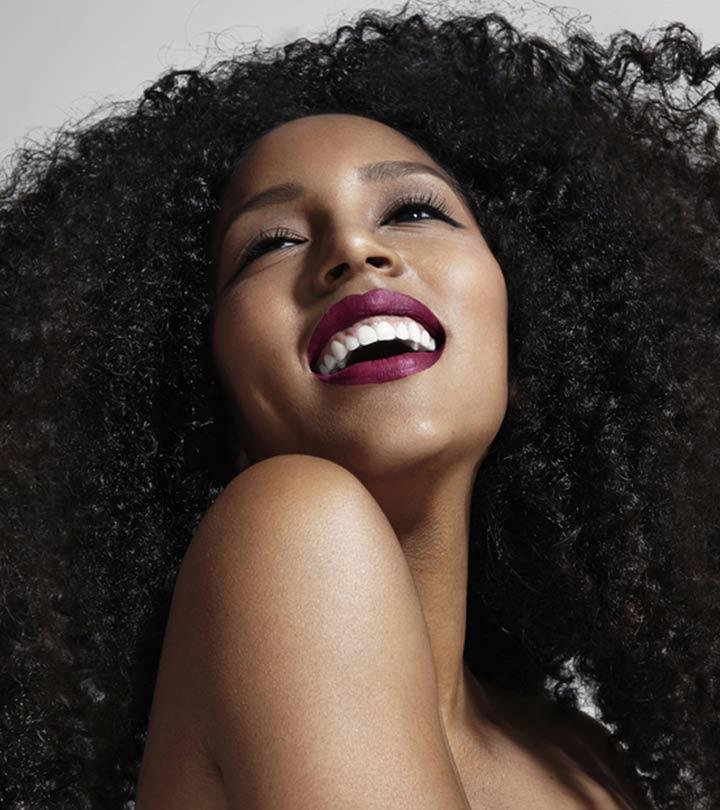 If you have been searching for the best detangler brush for natural hair, you have reached the right place. We love hair, but the catch is, we like it on our head. The cluster of hair on our hairbrush, towel, pillowcase, and shower drain only upsets us beyond limits. What's worse is, the moment you use a brush on your already damaged hair, it pulls out hair that is not ready to leave your head! There are various seasons around which your hair naturally falls out, but then new hair grows to take its place. If the old and weak hair is not carefully combed out, it will result in tangled hair that will make a mess out of your precious tresses. Sadly, no miracle product can make your hair stop falling out. It is natural to lose hair that is not nourished enough, but using the right brush is a must to make sure your hair stays clean and the blood circulation of your scalp is not compromised. Now, if you are overwhelmed with what brush you should go for that will gently work on your head, here is a list that will help you choose the right one.
7 Best Hair Brushes For Detangling Hair
Separate hair knots and snags effortlessly with the Wet Brush Detangler Hair Brush to enjoy detangled hair. It is designed with ultra-soft bristles that glide smoothly, eliminating tangles. These flexible bristles minimize hair breakage, reduce pain, and eliminate split ends. In addition, it massages the scalp and is perfect for straight, curly, textured, thick, and wavy hairs. Watch this video to get a detailed review of the product.
Pros
Unisex
Soft bristles
Suitable for all hair types
Cons
None
Are you tired of looking for the best hair brushes that could even detangle type 3C and 4C type hair with ease? It seems like we've got just the hairbrush for you. One of the best hair brushes available in the market, this compact beauty glides through your hair for a pain-free brushing experience. Its unique double-bladed teeth remove water to dry hair faster, and it also massages your scalp to improve blood circulation. This, in turn, promotes hair growth. It also saves upto 50% time for blow-dry, is antistatic, heat-resistant, and detangles hair easily while drying.
Pros
Compact design
Works on all hair types
Heat-resistant
Suitable for pets
Smoothes the cuticle layer to increase shine
Cons
Has to be held at a specific angle to detangle 3C and 4C type hair
Is this the best detangling brush for 4C hair? It might be so. Loved by women with curly hair ranging from 3A to 4C, this detangling brush is quite the show-stopper. The widely-spaced flexi-bristles in this brush glide easily through hair, causing any damage to your hair strands. The brainchild of celebrity hairstylist Felicia Leatherwood, this brush is only bonded on three sides, while most other hair brushes are bonded on four sides. This enables you to brush your hair in fluid strokes from root to tip. The wide handle is perfect for both beginners and pros as it provides a comfortable grip. Here's a video to help you know more about this product.
Pros
Widely-spaced flexi-bristles
Engineered to untangle matted hair
Made especially for 3A to 4C type hair
Works on all hair types
Lightweight
Cons
Another hair-detangling hero loved by many, this detangling brush for natural hair comes with a flexible head with separate but sturdy bristles, which helps to unravel stubborn knots from even the curliest hair. You can use this hairbrush on both wet and dry hair and never have to worry about hair damage. Its comfortable anti-slip rubber grip ensures that you brush your hair straight from the root. The separated bristles evenly distribute sections of hair to minimize hair-shedding. This video takes you through this product's details.
Pros
Not at all painful on the scalp
Lightweight
Its curved comb body fits the head perfectly
Flexible head with separate bristles
Affordable
Cons
May not be the best brush for super-straight hair
An original Italian patented brush, this hair detangling gem is the superhero of hair brushes. From a new line of Janeke's carbon fiber hairbrushes comes this superbrush that not only detangles knotted hair, it also dries hair quickly without causing any damage. One of the best hair brushes for when you want to blow dry your hair, the hot hair is distributed evenly throughout the head with the help of this hairbrush. If you enjoy the sensation of a thorough scalp massage while brushing your hair, this brush will not disappoint you.
Pros
Flexible nylon bristles
Works also on weaves and artificial hair
Carbon fiber eliminates static electricity
Stimulates blood circulation
The perfect brush for blow-drying hair
Cons
Some may find the handle too short
Tailor-made for extremely curly and thick hair, this detangling brush for natural hair will keep your hair looking neat and proper, all day, every day. It comes with 428 bristles to enhance contact points, ensuring a thorough detangling of hair, while the 32 varying heights along with 16 widths disperse pressure uniformly on the scalp. The flexibility of the bristles is what makes it a joy to use as it glides through any knot easily. Its unique patented design, the first of its kind, quickly detangles wet or dry hair.
Pros
438 bristles with 32 heights and 16 widths
Patented-design
Can be used on wet and dry hair
Works well on 3A to 4C type hair
Doesn't damage the hair
Cons
The short handle may not be comfortable
People with 4C type hair find it very hard to find a hairbrush that not just brushes the hair thoroughly but also detangles it. This detangler brush comes with painless, soft plastic bristles that massage the scalp properly and stimulate circulation. It also smoothes the cuticle layer allowing your hair to shine. This fantastic brush can be used on both wet and dry hair, and you need not worry about hair damage at all. Along with the brush, this kit also contains a styling brush, a wide-toothed comb, and a tail comb.
Pros
Suitable for all hair types
4-in-1 hair brush set
Soft plastic bristles
Massages the scalp
Affordable
Cons
Not very travel-friendly due to its size
Finding the right hairbrush may seem like an easy task, but for women with extremely thick and curly hair, it can be quite a tiresome job. However, with a little research (that we've already done for you), finding a detangling hairbrush tailor-made for you is literally just a few clicks away. Do let us know if these hair detangling brushes fit the bill, and which ones you chose from the list.
Why Trust StyleCraze?
The author, Vaishnavi Kothuri, is a hair care enthusiast who loves experimenting with different hair care products and reviewing them. She has curated this list of the best detangler brushes for natural hair after thorough research into various online options and going through numerous reviews and feedback on multiple forums. The products listed in this post suit all hair types and may keep your hair neat and proper all day.
Frequently Asked Questions
What kind of brush is best to detangle very thick natural hair?
Wet Brush Detangler Hair Brush is the best pick for every type of hair. With ultra-wide bristles, it gives an amazing detangling experience.
Is it better to comb or brush natural hair?
Brushes are a better pick as they help in massaging the scalp as well as removing other residue from the natural hair.
Does detangling brush damage your hair?
No, if you gently brush your hair with a detangler brush and cream, you'll get the desired results without any hair damage.
Can we use a detangling brush on dry, natural hair?
Yes, you can use a detangling brush on dry, natural hair. Michel Mercier Professionnel Detangling Hairbrush is a specialized hairbrush that works great on dry and wet hair and lets you style your hair effortlessly.
How to clean a detangling brush?
• Remove the hair strands from the brush.
• Soak the brush in hot water and shampoo the mixture for a few minutes.
• Remove the remaining tiny hair strands with a brow brush.
• Dry the brush with a towel.
Recommended Articles