13 Best Diaper Rash Creams For Babies – Top Picks Of 2023
Gentle solutions to soothe your baby's soft, delicate skin and put them at ease.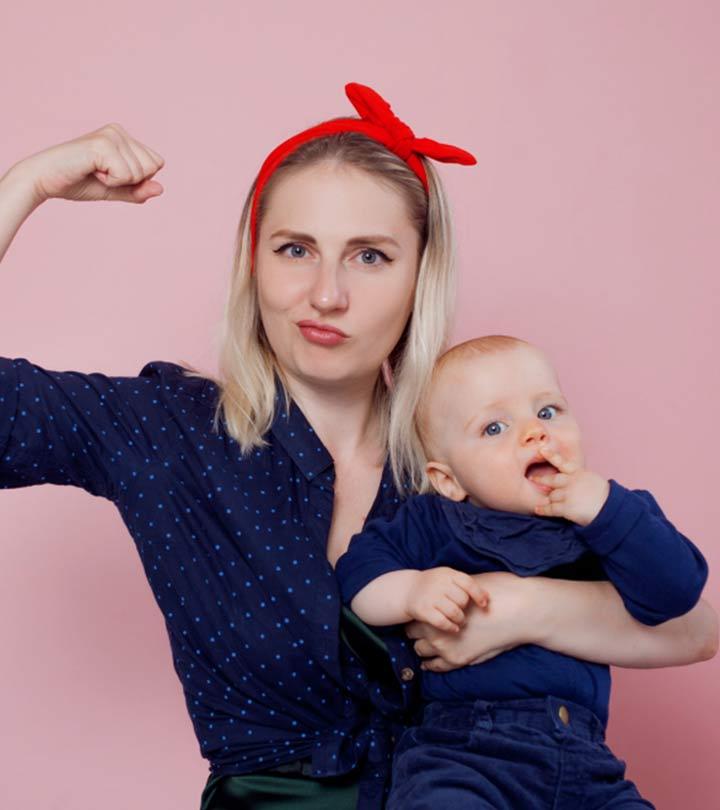 Is diaper rash keeping you and your baby awake at night? The great news is that it is an uncomplicated problem that does not require a doctor's visit. Finding the best diaper rash cream for your baby's skin is the first step in addressing this issue.
Soggy diapers, existing skin conditions, and friction are the most prevalent causes of a diaper rash. In addition, the diaper may chafe the skin and aggravate the condition, making the infant irritable and fussy. You can also take certain precautions, such as changing nappies more often and rinsing the skin with warm water after a nappy change, in addition to investing in the best baby diaper rash creams. Another approach to avoid diaper rash is to leave some room to let the baby's skin breathe. You can tie the diaper a bit loose around the waist. Scroll down to check out our list of the best diaper rash creams for your baby.
Top Picks
13 Best Diaper Rash Creams In 2023 For A Happy Baby
Pros
Effective in 6 hours
Hypoallergenic
Paraben-free
Useful for chapped skin
Cons
Price at the time of publication: $13.87
This extra-strength diaper rash cream contains 40% zinc oxide. This has 2 times more fighting power than most diaper rash creams, and creates a thick and protective barrier when applied. This ensures that your baby's sensitive skin remains protected from any moisture or other rash causing agents. Formulated with 6 basic ingredients, it is gentle on your baby's skin, but effective in not just preventing, but also healing diaper rash. This diaper rash cream starts healing your baby's inflamed skin the moment it is applied, and is effective against moderate to severe diaper rash. Watch this YouTuber's honest review to get a better idea about the product and its features.
Pros
Trusted by pediatricians and parents for over 40 years
Contains no dye
Paraben-free
Preservative free
Phthalate and talc-free
Cons
May have a medicinal smell
Price at the time of publication: $7.12
This maximum-strength diaper rash cream that works on contact and starts the healing process immediately. It contains 40% zinc oxide and provides a 5-in-1 action. This includes treating, healing, protecting, soothing, and even preventing diaper rash. It has been clinically proven to protect your baby's sensitive skin for up to 12 hours and is gentle enough to be used daily. Its thick formula forms a protective barrier on your baby's skin, effectively sealing out any wetness and soothing chafed skin.
Pros
Hypoallergenic
Paraben-free
Phthalate free
Dye-free
Soap-free
Cons
Price at the time of publication: $8.14
Pros
Hypoallergenic
Fragrance-free
Prevents, treats, soothes
Paraben-free
Talc-free
Cons
Contains oat extract, which some babies may be allergic to.
Price at the time of publication: $11.85
A certified natural diaper rash cream that contains calendula extracts, beeswax, and chamomile extracts, its gentle formula ensures that your baby's sensitive diaper area is well taken care of. It soothes inflamed skin and helps in reducing redness caused by a diaper rash. Suitable even for highly-sensitive skin, it is devoid of any synthetic preservatives. Its rich natural formula and creamy consistency protect your baby's skin from wetness and moisture, ensuring no rashes can trouble your baby. It is enriched with sweet almond, sesame seed, lavender, rosemary, and orange oils, making it a moisturizing cream. This video will give you a better insight into the product.
Pros
Fragrance-free
Colorant-free
Dermatologically-tested
Protects against dampness
Cons
May not offer immediate relief
Price at the time of publication: $11.54
This natural diaper rash cream is made of ingredients derived from organic plants and minerals. It is a gentle, non-nano zinc oxide formula that reduces and prevents symptoms of diaper rash. A protective layer is formed on your baby's skin upon application. It relieves and calms irritation, while also healing the inflamed area. The organic shea butter, jojoba, tamandua, and coconut oils soothe and moisturize your baby's skin, while the zinc oxide protects and heals. This cream contains no harsh or harmful chemicals.
Pros
Paraben-free
Synthetic fragrance-free
Plant-based
NSF-certified
Cruelty-free
Cons
Some may find the formula slightly runny
Price at the time of publication: $10.99
Brought to you by a family-owned business, this natural diaper rash cream has been around since 1927. The formula for this ointment works in 3 stages. The 30% non-nano zinc oxide helps reduce inflammation and creates a protective barrier, shielding the skin from further wetness. Next, the natural oils kick in. These include clove oil, wintergreen, and menthol which act as a natural local anesthetic to reduce the pain. This is followed by aloe, vitamin E, and eucalyptol, which help in healing the affected areas. It is a multi-use cream and is as effective for adults, as it is for babies.
Pros
Natural ingredients
Can be used for other skin issues like scrapes, burns, acne etc.
Effective against allergic reactions
Great for jock itch
Cons
Price at the time of publication: $8.97
Pros
Easy to remove
Recommended by pediatricians
Mild scent
Clinically proven
Cons
Some may find the texture slightly grainy
Price at the time of publication: $13.97
This natural baby diaper rash cream is composed of 98% plant-based ingredients. All its ingredients are biodegradable and include avocado perseose, zinc oxide and sunflower oil among others. The zinc oxide protects and the sunflower oil repairs, while other ingredients soothe your baby's inflamed skin, giving your baby relief and comfort. It is mild and a good diaper rash cream for newborn infants as well. This cream is backed by scientific research, and is developed in collaboration with healthcare professionals.
Pros
Easy to apply and wipe off
Long-lasting
Paraben-free
Phthalate-free
Hypoallergenic
Cons
Some may find it slightly greasy
Price at the time of publication: $9.71
Developed in collaboration with dermatologists, this diaper rash cream soothes and protects your baby's delicate skin. Its silky lightweight formula moisturizes the skin and is enriched with hyaluronic acid. It also helps seal out moisture and wetness, thus protecting chafed skin. Free of any harmful chemicals like parabens, sulfates, and added fragrances, this cream is suitable for sensitive skin as well. The 3 main ingredients of this cream include petrolatum, ceramides, and hyaluronic acid.
Pros
Lanolin-free
Rich, occlusive texture
Recommended by dermatologists
Accepted by National Eczema Association
Cons
Price at the time of publication: $10.99
Pros
100% Natural
No phthalates
No parabens
No SLS
No petrolatum
Cruelty-free
Cons
None
Price at the time of publication: $17.98
A gentle, plant-based skin care product, this might just be the cream you are looking for to relieve your baby's diaper rash. It contains highly-hydrating ingredients like shea butter and cocoa butter. Coupled with natural aloe, these ingredients ensure that your baby's skin is not just moisturized, but also soothed and nourished. Its natural zinc oxide creates a moisture barrier, so your baby's bum doesn't get exposed to unwanted wetness. This cream is specifically formulated for kids, toddlers, and babies.
Pros
Paraben-free
Sulfate-free
Phthalate-free
Silicone-free
Cruelty-free
Cons
May not be as thick as expected
Price at the time of publication: $19.98
Good for use along with cloth diapers, this cream doesn't leave a white paste in the diaper. It is an effective cream that starts working immediately after it is applied. It prevents, protects, and heals mild to severe diaper rash. Made with mild ingredients, it allows your baby's skin to breathe and soothes any inflammation that may be present. It is suitable for sensitive skin as well.
Pros
Hypoallergenic
Recommended by pediatricians
Multi-use cream
Also helps with sunburn
Cons
Yellow color of the cream may be misleading and lead you to believe that your baby has soiled the diaper.
Price at the time of publication: $12.36
When your baby's skin breaks into a diaper rash, what the skin needs is a protective barrier; one that will keep the moisture out, and prevent further friction or chafing. The ingredients which are best at doing this are zinc oxide, aloe, calendula, and lanolin. Make sure at least a couple of them, if not all of them, are present in the baby diaper rash cream that you pick up. But is there something that shouldn't be in your diaper rash cream? The ingredient that tops the list is talc, and heavy fragrances. Both are allergens and can contribute to aggravating your baby's already suffering, sensitive skin.
Why Trust StyleCraze?
The author, Vaishnavi Kothuri, is a skin care enthusiast and loves creating informative content for her readers. She knows finding a rash on your baby's soft bottoms can be distressing and has found an ideal solution for her readers. She compiled a comprehensive and detailed list of the top diaper rash creams after surveying every product specification and use review. A diaper rash cream creates a barrier that keeps moisture from getting inside the diaper and prevents friction and chafing while soothing inflammation.
Frequently Asked Questions
What causes diaper rash?
Diaper rash is most commonly caused by wet diapers, which haven't been changed on time. Sometimes, irritants present in your baby's poop and pee may also be responsible. Even the ingredients present in bath products, or your baby's diaper could be the culprit. It is mostly caused by a combination of excessive moisture, and friction that causes chafing and rashes.
Is a diaper rash cream antifungal?
If your baby diaper rash cream contains zinc oxide, it is antifungal. Zinc oxide has antifungal properties and is generally prescribed as a combination with miconazole.
Does a diaper rash cream help with itching?
Yes, a diaper rash cream definitely helps with itching. Many of its ingredients are anti-inflammatory and help soothe irritated skin.
Should diaper rash cream be used every time?
Yes, you may apply diaper rash cream with every diaper change. It is better to be safe than sorry, especially with babies.
How long does diaper rash cream take to work?
Diaper rash cream takes 3-5 days to work and show results.
How long does diaper rash last?
Diaper rash usually goes away within 2-3 days with proper care at home.
Is diaper cream good for dry skin?
Yes, diaper creams have a moisturizing effect on babies' skin.
Recommended Articles:
Home Remedies To Treat Diaper Rash In Babies