13 Best Digital Watches For Women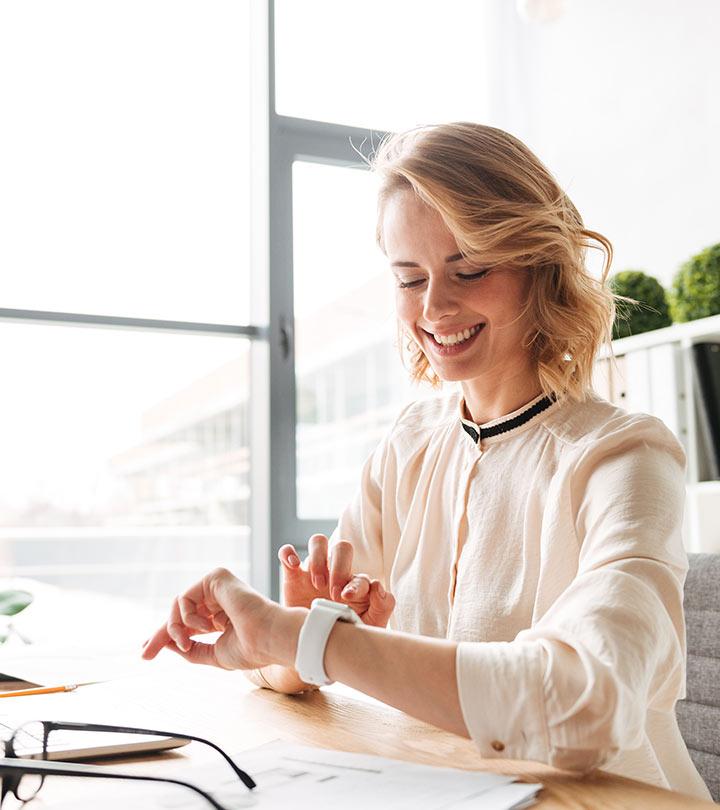 Digital watches are perfect for women who are constantly on the go. They are not only functional, but they also look super sleek and stylish. In this day and age, more and more technological features are being added to digital watches to make them more exciting. If you are looking to switch up your analog watch with something stylish and exciting, invest in a digital watch. Check out our list of the best ones available on the market right now!
13 Best Digital Watches For Women
The Armitron Digital Watches for girls has a round dial that looks cute and elegant at the same time. It is available in multiple super fun colors. Its strap is neither too broad nor too thin. It fits comfortably around your wrist. It is not waterproof, so keep it away from water. Armitron women's watch is cute digital watches.
The Timex Ironman Classic Watch is just perfect for trekking. It is fantastic for rough use. These are the ladies' digital watches that are black with a round dial. It is waterproof and has a long shelf life. This watch will look great on workout and athleisure outfits.
Timex's Ironman Essential women's digital Watch watch looks super cute. It features a subtle print around the dial that makes it look even more attractive. The oval dial creates dynamic contrast with the thin straps. This watch is available in multiple colors at an affordable price. It
4. Casio Women's Sport Watch
Casio Women's Sport Watch is black with a hexagonal dial. It is small and looks sleek and neat. Since it is waterproof, it can be worn during adventure activities and on treks. It is durable and reads the time clearly and accurately. It is pocket-friendly and available for a reasonable price.
This Casio watch looks almost vintage. It has a rectangular dial that looks quite elegant. Though it is simple, it looks attractive. The great quality and long battery life of this watch make it a good investment.
6. Armitron Sport Women's 45/7034 Digital Chronograph Resin Strap Watch
This oval-shaped watch from Armitron looks so smart and appealing. It reads the time accurately and will look super stylish with casual and workout outfits. This watch is available in multiple colors at an affordable price. It is of high quality, and its straps are broad enough to sit comfortably on your wrist.
The Moulin Digital Watch is basic, yet very simple and elegant. It has basic features with accurate time-telling. It is all black with a round dial and can be used daily. This watch looks great with casual outfits, and the gold ring around the dial looks quite attractive. hence it is the nice digital watches for women's
Timex Women's Ironman Transit Watch is square-shaped and white. These large face watches are waterproof, but it is best to try and keep it away from water for longer durability. It looks smart and stylish and can be worn comfortably with casual and semi-formal outfits.
The Electronic Digital Bear Wristwatch by Wind's Legend is super cute and fashionable. It is a favorite among teenagers. It has a clear digital screen that is easy to read, and it can be worn with casual outfits. It looks smart, feminine, and elegant. This watch is not waterproof, but it is of good quality and comes with a money-back guarantee.
This stainless steel watch by GUESS watch looks super smart and sleek. Its royal blue color is rich and has a classy appeal. The time it shows is accurate, and it can be worn with both casual and fancy outfits. It has a white dial that looks super attractive. It is not waterproof, but it is of high quality and super durable.
No products found.
This digital watch is the definition of urban style. It has a stainless steel finish with a super sleek appeal. It comes with built-in Bluetooth features that can be used for multitasking. This smartwatch is super functional, and it looks extremely smart and classy.
Tissot's T-Touch II Digital Watch is all things glamor. Its white leather strap looks beautiful on the wrist. The combination of analog and digital watch that features makes it a truly unique piece. Though it is expensive, it is definitely worth the investment.
GUESS is a brand that women all over the world swear by. It is known for its classy and elegant pieces. This digital watch from GUESS has a rectangular digital dial with crystals all around it. The broad, white band looks stunning. The numbers on the screen are easy to read.
These are some of the best digital watches that are trending on the market right now. Digital watches will always be handy and appealing. Which of these watches did you like most? Let us know in the comments section below!
Recommended Articles