8 Best Dior Foundations You Need to Grab For Runway-Ready Skin
Worry no more about your face pores and blemishes, for these foundations are there to help.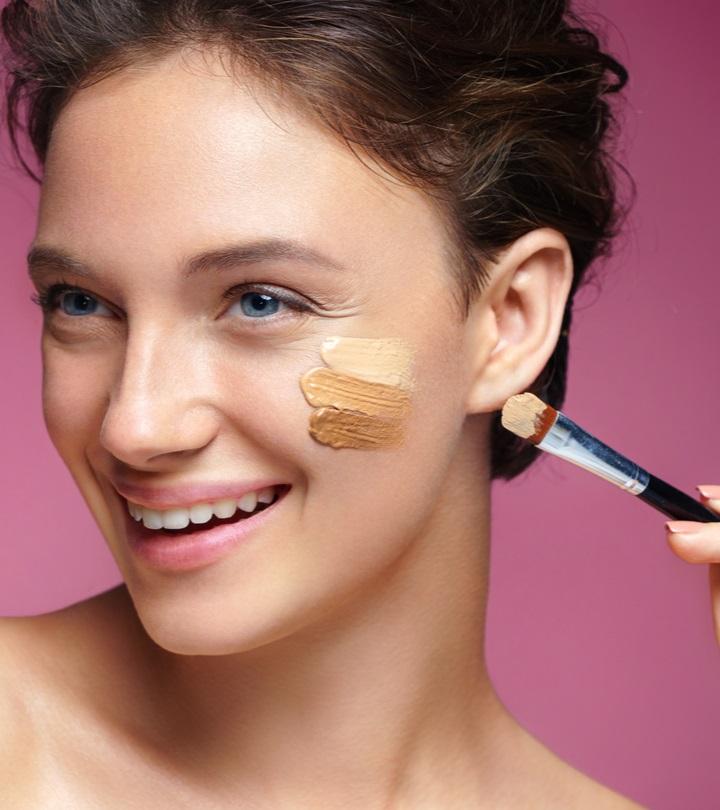 Foundations help to hide blemishes and even skin tone. They are formulated with high-quality ingredients to glide smoothly over the skin. The best Dior foundation blurs imperfections and prevents cakey and heavy texture. The radiant formula of the foundation makes our skin look flawless and even. Dior foundations are perfect for minimizing blemishes and reducing the size of pores within a fraction of a second. The foundations are available in many shades and are long-lasting. Some foundations are specially formulated with SPF to protect your skin from harmful sun rays.
The foundation also has a non-oily texture that blends seamlessly. The luminous foundations from this iconic brand act as a second skin on your face. These foundations are touted as the best craftsman-quality foundation. Whether you love sheer coverage, lightweight formula, or full coverage finish, Dior foundations are sure to impress the makeup enthusiast inside you. You can also even enjoy matte finish foundations if you're not looking for shiny looks.
Choosing the right foundation to match your skin tone could be a hefty ordeal. So, for your convenience, we have curated the list of the 9 ideal Dior foundations that are a real blessing to your skin.
8 Best Dior Foundation For Luminous Skin In 2023
If you're worried your oily skin may trouble you when you're headed out for a packed day and an even busier night, then Dior's signature Forever foundation in 41 shades is just what you need for a matte shine-free coverage. Formulated with mineral pigments and made to last up to 24 hours, the skin glow foundation provides medium to full coverage while also reducing the appearance of pores. This Christian Dior foundation for oily skin is also infused with SPF 35 as well as wild pansy extract and rosehip extract to hydrate and protect your skin from the sun and pollution. Suitable for all skin types, get your hands on this one that will be your new makeup obsession. This video will give you a better insight into the foundation for flawless skin.
Pros
Contains SPF 35
Matte, shine-free coverage
Protects against heat and humidity
24-hour coverage
Infused with hydrating agents
Suitable for all skin types
Medium-to-full coverage
Helps to reduce the appearance of pores
Available in a wide range of 41 shades
Cons
May tend to oxidize easily for some
Price at the time of publication: $54
Do you need a lightweight, breezy foundation that you can easily spray on within seconds amid a busy day? If yes, the DiorSkin Airflash Spray Foundation is perfect for you! This spray Dior skin foundation comes in a spray bottle, which you can whip out of your bag and apply to your skin instantly, leaving you with a smooth, even finish and a refined texture. Suitable for all skin types, the formula can be sprayed out in a super-fine texture and leaves your skin feeling smooth, light, and fresh all day for up to 12 hours. The full-coverage natural finish foundation is also water-resistant, making it the perfect companion for your long and tedious day. Watch this video for a thorough understanding of the product.
Pros
Lightweight
Full coverage
Water-resistant
Provides a refined texture
Smooth, even finish
Fine-mist spray
Suitable for all skin types
Instant, easy application
Lasts for up to 12 hours
Cons
Coverage may be lighter than desired
Price at the time of publication: $62
A spin-off line from Dior's Airflash Spray Foundation range, the Backstage range is inspired by the behind-the-scenes makeup techniques. This glow booster foundation is infused with light-diffusing pigments that help smooth your skin instantaneously, giving you photoshoot-ready skin in just seconds! The lightweight formula of this Dior makeup fresh wear foundation is released in a fine mist and gives you buildable coverage that lasts up to 12 hours. You can spray this water-resistant formula directly onto your face from a distance, or onto a brush, depending on what suits you and your skin.
Pros
Buildable coverage
Lightweight
Water-resistant
Fine-mist spray
Infused with light-diffusing pigments
Available in 24 shades
Lasts for up to 12 hours
Smooth, even finish
Cons
May not be ideal for very oily skin
Price at the time of publication: $61.95
Don't worry about acne scars, dark marks, and uneven skin tone as long as you have the Diorskin Forever Undercover Foundation. It is formulated to give you full coverage with a water-based weightless formula to keep you feeling comfortable all day. With a long-lasting formula that lasts up to 24 hours, this highly-pigmented and fluid Dior foundation allows you to hide any blemishes or imperfections, giving you a smooth, airbrushed look with a fresh, natural matte finish. Click here to check out a detailed personal review of this natural finish foundation.
Pros
Weightless
Water-based
Full coverage
Long-lasting wear of up to 24 hours
Highly pigmented
Matte-finish
Doesn't set instantly for ease of blending
Available in 25 shades
Cons
Must be paired with a primer for best results
Price at the time of publication: $49.91
If you're set for a long day out in the sun and worried about how your complexion will look, just carry the Diorskin Forever Extreme Control Matte Powder Makeup, a compact mattifying foundation that helps control shine and reduces the appearance of pores. Formulated to keep your skin as comfortable as possible, this ultra-absorbent powder of this extreme control foundation smooths your skin and gives you a matte finish, making it perfect for oily skin. Available in 12 extra matte shades, the matte foundation has the added benefit of being refillable as well as leaving your face feeling soft and shine-free all day.
Pros
Powder-based
Matte-finish
Lightweight
Control shine
Reduces pores
Smooth application
Comes in a refillable compact
Available in 12 extra matte shades
Cons
May be too matte for some
Price at the time of publication: $51.09
Suppose you're looking for a foundation that delivers a 3-in-1 benefit. In that case, the Dior Capture Totale serum is exactly what you need to achieve an even skin tone, smoothed contours, and a radiant complexion. Infused with SPF 25, the Dior serum foundation gives you protection from the sun. In addition, it helps prevent wrinkles and dark spots with its Longoza-Cellular Complex enriched anti-aging formula that focuses on youth-replenishing cells. For a long-lasting flawless look, grab this Dior foundation with a satiny texture to avail the triple action benefit and keep your skin moisturized and smooth.
Pros
Gives flawless and even skin tone
Smooths contours
Provides luminosity
Infused with SPF 25
Anti-aging
Satin texture
Cons
May have too much of an orange undertone for some
Price at the time of publication: $129.99
Used by professional makeup artists everywhere, the Dior Backstage Face & Body primer helps give your skin a flawless look that mattifies your skin all day long. With a buildable textured formula that plumps as well as brightens your complexion while reducing the appearance of pores and redness, this Dior Backstage Face & Body foundation is enriched with glycerin and shea butter to give you 24-hour hydration. Suitable for all skin tones, the matte Dior primer has light-reflecting micro-pigments and can be used on the face and body to provide you with an instant touch-up effect.
Pros
Matte finish
Brightens complexion
Reduces the appearance of pores
Plumping and smoothing effect
Non-oily texture
Has light-reflecting micro pigments
Enriched with glycerin and shea butter for hydration
Non-comedogenic
Suitable for all skin undertones and for body as well as face
Lasts 24 hours
Cons
Scent may be a little overpowering for some
Price at the time of publication: $39.95
Everyone needs a great makeup base to ease your foundation application and help it stay on longer. Diorskin's Forever And Ever Wear makeup base that comes with SPF 20 for protection against sun damage has a non-oily texture perfect for seamless blending. The oil-free foundation has a poreless effect of refining the texture of your skin and smoothening out your tone to help you achieve a radiant and flawless-looking complexion. You can apply this Dior skin glow foundation before your regular foundation to help tighten its hold and give you a high-perfection makeup look that leaves you ready to slay all day.
Pros
Non-oily texture
Reduces pores
Removes imperfections
Refines skin texture
Enhanced with SPF 20
Helps with ease of foundation application
Gives you a high perfection toned look
Helps lock in your foundation
Cons
Not an actual foundation but a precursor
Price at the time of publication: $62.87
Now that you've taken a look at our list of the best Dior foundations, you're probably wondering how to narrow it down to the best one for you. Here are a few things you can keep in mind while picking one out to add to your makeup drawer.
How To Choose The Best Dior Foundation
Formula
If you're someone who loves foundation and wears it a lot, you'd probably want to go for a more lightweight foundation to keep your skin comfortable and breezy all day. A weightless formula with a high SPF value allows your skin to breathe a little easier and also offers sun protection. On the other hand, a heavier foundation would be more apt for people who wear foundation on special occasions or makeup shoots and outings, where the time frame is not as long, as it may not be as comfortable for the skin.
Coverage
The type of coverage you want is another factor to consider when it comes to buying a foundation. For example, would you prefer a sheer, light coverage for a soft look, or would you choose a full coverage look that hides imperfections and smooths your skin tone to give you a flawless face? Another option is buildable coverage, where you can simply apply more layers of foundation to make it fuller or simply stop at one layer. However you please!
Finish
There are plenty of different types of finishes available when it comes to foundation. If you have oily skin, you may want to go for a matte finish so that the makeup doesn't melt off your face when you go out. There are also shine-free options available. If you have normal-to-dry skin, you can opt for a dewy or luminous finish, giving your skin a glowy effect.
How to Apply Dior Foundation
After you've found the Dior foundation suited just for you, take some foundation onto your hand and slowly start dabbing it onto areas that you want to correct.
After you've dabbed it, smooth it on to your face to blend
For even, full coverage you can use a blending brush
If you're looking for light nude coverage, use your fingers to gently dab 1 layer of foundation and massage onto your face.
For medium coverage, you can apply 2 layers with a foundation brush from the centre of your face going in an outwards direction.
For full, even coverage, apply up to 3 layers of foundation in circular motions with a foundation brush.
Why Trust StyleCraze?
Being a makeup enthusiast, Srijita De understands the importance of a good foundation in achieving a perfect look. Here, she brings you a list of the best Dior foundations that can give you runway-ready skin. Chaitra has thoroughly analyzed many consumer reviews to compile this list giving each product's pros and cons. The products shortlisted by her come in various shades and are lightweight, long-lasting, and water-resistant. Besides, they offer good coverage and hide all imperfections, making the skin look smooth and even. Chaitra has shared detailed descriptions of each product to assist you in picking the best.
Frequently Asked Questions
Do Dior foundations oxidize?
Yes, there are a few foundations that may be prone to oxidation.
Are Dior foundations non-comedogenic?
While not all Dior foundations are non-comedogenic, there are certainly a few options available for you to buy.
Are Dior foundations cruelty-free?
No, Dior foundations are not cruelty-free.
Is Dior foundation safe during pregnancy?
It is advised to stay away from any makeup products that contain parabens, retinol, and fragrance to keep your baby safe during pregnancy. However, it is advisable to speak to your doctor before trying any new product during pregnancy.
Is Dior face and body foundation good for oily skin?
Yes. Dior face and body foundation is suitable for oily skin. The lightweight, non-oily formula feels soft on the skin. Also, the foundation is waterproof, sweat-proof, and long-lasting.
How long is the Dior foundation good for?
A Dior foundation lasts for 12 hours on the skin. The lightweight formula offers buildable coverage that never leaves your face looking streaky.
How do you pick a shade of Dior foundation?
Keep a few things in mind while buying a Dior foundation:-
•  Identify your skin tone if you have a fair, medium, or dark complexion.
•  Determine your undertone. Check whether you have cool, warm, or neutral undertones. Cool undertones include cool (C) and cool rosy (CR) foundation shades. Neutral undertones include neutral (N) shade. Similarly, warm undertones include warm (W), warm peach (WP), and warm olive (WO) shades.
Related Articles
Best Spray Foundations
Best-Selling Foundations For Cool Undertones
Best Mousse Foundations
Best Foundations For Asian Skin Tone