9 Best Dove Soaps And Body Washes for 2018 Available In India
Dove is a renowned skin care and hair care brand which is owned by Unilever and its products are manufactured in more than 35 countries. It revolutionized the cosmetic industry by introducing the concept of moisturization as the key to beauty. Over time the brand has expanded to include body wash, body lotion, anti perspirant, hair care and facial care products. Dove has a huge fan base which includes young girls, teenagers and women alike. Also, it is ranked as the most trusted brand in India.
These are the top 10 Dove Soaps and other products:
1. Dove Cream Beauty Bathing Bar: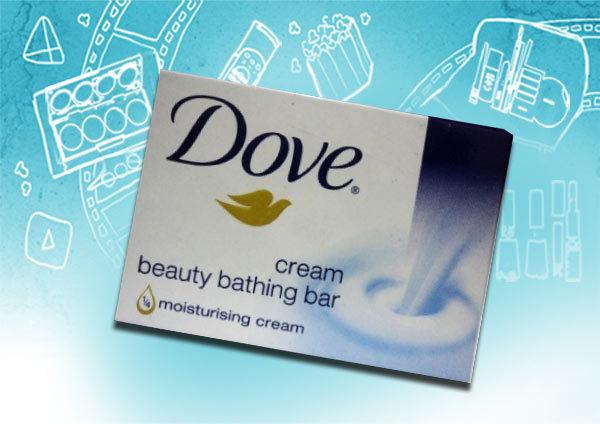 This is the signature dove soap! The soap contains 25% moisturizing lotion which improves the condition of the skin making it smooth and soft. The soap cleans the face thoroughly and imparts a soft glow to the face. It even controls oil or sebum secretion and prevents break outs.


2. Dove Gentle Exfoliating Soap: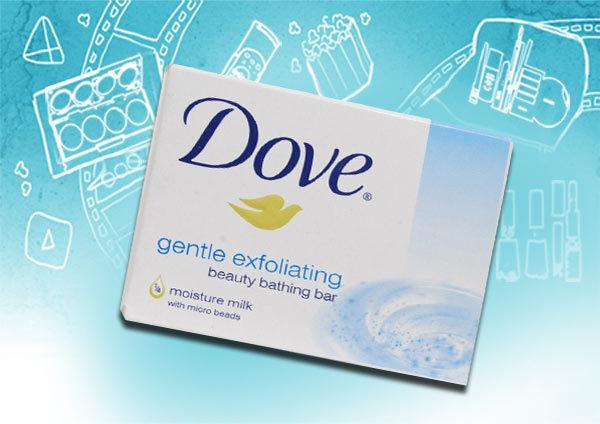 This soap contains small beads which exfoliates the skin to clear the impurities and keeps the skin moist and healthy at the same time. The soap contains the goodness of moisturizing lotion which does not dry out the skin and leaves you with soft and smooth skin. It has a light fresh smell and produces a luxurious lather. The soap cleans the skin well and even removes residual makeup. Regular usage of this soap evens out the skin tone and improves the texture of the skin.


3. Dove Fresh Moisture Beauty Body Wash:
This is a moisturizing body wash from Dove which has ¼ hydrating milk, along with cucumber and green tea which cleanses the skin and keeps it fresh and hydrated. This body wash lathers really well and washes off easily without leaving any slimy residue behind. It is deep moisturizing and keeps the skin soft and smooth even without applying a body lotion. It has a very refreshing scent which lingers for a while post wash.


[ Read: Best Soap in India ]
4. Dove Deeply Nourishing Body Wash:
This body wash is made by blending moisturizers with natural lipids which thoroughly nourishes the skin deep down and keeps it smooth and supple. The body wash is thick and creamy and smell like regular Dove soap. It lathers well and leaves the skin feeling nice and moisturized. It washes away easily and improves the skin texture with regular usage.


5. Dove Gentle Exfoliating Body Wash:
This body wash contains soft beads which provides gentle exfoliation and makes the skin soft and smooth. The body wash has a creamy consistency and lathers really well. It does not dry out the skin and keeps the skin soft and supple throughout the day.


6. Dove Beauty Moisture Face Wash – Normal To Dry Skin:
This face wash is ideal for normal to dry skin. The face wash produces a handful of lather and washes off easily without leaving any slimy film behind. It is very much like the moisturizing soap and keeps the skin well moisturized till long hours without giving any stretchy feeling. It removes dirt and oil from the face effectively.  It has a flowery smell which is very pleasing.


[ Read: Fiama Di Wills Soaps ]
7. Dove Deep Pure Face Wash:
This face wash comes with the goodness of milk and is ideal for dry to normal skin. The texture of this face wash is very fine and smooth just like silk. The micro puff technology in this face wash cleans the face thoroughly and shrinks the pore size to control oil secretion. The face wash refines the skin and gives it an even tone.


[ Read: Lux Soaps ]
8. Dove Go Fresh Face Wash Orange:
This face wash is enriched with the goodness of oranges which gives it a fresh citrusy smell. The texture of this face wash is just like a moisturizing cream. It is extremely foamy and gets washed away easily. It removes every trace of makeup and makes it squeaky clean. The face wash is more suitable for oily skin as it dries the skin a bit. It brightens the skin and controls oil for minimum 4 hours.


9. Dove Fresh Moisture Beauty Bathing Bar:
This soap is enriched with the goodness of cucumber, spring water, vitamins and green tea which refreshes the skin and makes it smooth. The soap is very gentle to use and gives a healthy radiance to the face. The hydrating milk infused in the soap keeps the skin moisturized and is a boon for people with dry skin. The fragrance is really amazing and long lasting.


[ Read: Best Handmade soaps ]
*Subject to Availability
Try one from this amazing range of Dove bathing soaps and get a soft and glowing skin. Don't forget to share your experience.

The following two tabs change content below.

Arshi Ahmed
I'm Arshi who loves makeup, fashion and cars. Writing is my comfort!!! I love learning new languages. Gardening and cooking are my passions. I love to write articles which would simplify people's life.I go crazy when it rains and find fun in getting drenced. Life to me is a cup of coffee you need to blend all the ingradients in right proportions, Hope my posts are helpful!!! stay positive and keep smiling !!

Latest posts by Arshi Ahmed (see all)