10 Must-Have Lancer Skin Care Products For 2021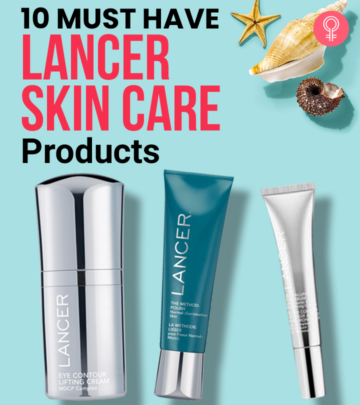 Looking for sustainable and clean skin care? Try Lancer skin care products.
The Lancer skin care line is developed with the idea of replacing conventional in-office procedures with revolutionary products for daily use. This brand was launched by one of the most popular names in dermatology, Dr. Harold Lancer. He is famous for The Lancer Method – a one-of-its-kind three-step procedure that uses Interlocking Chemistry to promote cell renewal and deeply hydrate the skin. Their products are vegan, cruelty-free, and do not contain parabens, sulfates, and phthalates. Check out our list of the 10 Lancer bestsellers to address specific skin concerns. Scroll down!
The Top 10 Lancer Skin Care Products Of 2021
The Lancer The Method: Polish is a powerful chemical and physical exfoliation treatment for normal to combination skin. It provides solutions for acne, enlarged pores, blackheads, dry patches, dehydration, signs of aging, and free radical damage. This dual-action polish sets up a clean and clear base for the subsequent products to work effectively by penetrating deep into the skin.
It is infused with antioxidant-rich pomegranate and pumpkin enzymes. While the pomegranate enzymes are a rich source of vitamins A, C, and E for natural exfoliation of dead skin cells and residue on the skin, the pumpkin enzymes help resurface and hydrate the skin. The blend of natural minerals like magnesium, quartz, and sodium crystals are similar in shape and size for uniform exfoliation and preventing any abrasion. The brown sea algae enriched with vitamins and minerals help restore skin moisture.
Key Ingredients: Natural minerals, Pumpkin and pomegranate enzymes, and Brown sea algae
Pros
Unclogs the pores
Smoothens the skin
Pleasant fragrance
Reduces acne
Clears blackheads
Suitable for normal to combination skin
Cons
The LANCER The Method: Nourish this is an anti-aging potent moisturizer that hydrates the skin all day long. It contains a blend of chamomile, licorice, and oat extracts with anti-inflammatory properties that diminish redness while calming sensitive skin. This product is ideal for normal to sensitive and dehydrated skin. It is enriched with antioxidants to reduce premature aging and free radical damage.
Avocado and olive oils strengthen the skin's natural barrier, nasturtium flower extract helps protect your skin against environmental aggressors, and sodium hyaluronate restores skin moisture, revealing a plump and glowing complexion. BHA and tea tree oil decongest the skin's surface, while antioxidant-rich lilac stem cells smoothen and balance the skin.
Key Ingredients: Phytosterols, Oats, Chamomile extract, Licorice extracts, and Nasturtium flower extract
Pros
Non-greasy
Nourishes the skin
All-day hydration
Lightweight
Safe for daily use
Pleasant fragrance
Softens the skin
Suitable for normal to sensitive and dehydrated skin
Cons
The Lancer The Method: Cleanse is powered by jojoba beads and oil-minimizing extracts that eliminate makeup residue, dirt, and impurities without stripping the skin's natural moisture. The BHA and tea tree oil remove dead skin cell buildup, ensuring smooth skin. The lilac stem cells contain antioxidants that minimize pores to keep the skin soft, refreshed, and clean. This daily cleanser is suitable for oily, congested, or acne-prone skin.
Key Ingredients: Jojoba beads, Oil-minimizing extracts, BHA, Tea tree oil, and Lilac stem cells
Pros
Softens the skin
Pleasant fragrance
Reduces fine lines
Controls breakouts
Eliminates blemishes
Gentle formula
Suitable for oily, congested, or acne-prone skin
Cons
None
The LANCER Omega Hydrating Oil With Ferment Complex is a concentrated balancing oil formulated with 10% ferment complex to provide ultra-moisturized and healthy-looking skin. It consists of a unique blend of antioxidant-rich fermented argan, shiunko, licorice, and olive oils that help lock in skin moisture, smoothen fine lines, and add radiance.
The omega 3, 6, and 9 fatty acids enhance skin elasticity and make it supple. Other essential components include a mix of turmeric and a chlorophyllin-copper complex with antioxidant properties that reduce redness, refine pores, and improve skin texture. The smart hydrator molecule promotes surface moisture retention. This face oil is suitable for all skin types.
Key Ingredients: Chlorophyllin-copper complex, 10% ferment complex, Turmeric, Smart hydrator molecule
Pros
Smoothens fine lines
Makes the skin supple
Lightweight
Adds natural glow
Suitable for all skin types
Cons
None
The LANCER Lift & Plump Sheet Mask with vegan stem cell complex consists of four heavily concentrated face masks suitable for normal, dry, and mature skin. They are formulated using palmitoyl pentapeptide-3 and apple stem cells with anti-aging benefits that firm the skin for a lifted appearance.
These face masks contain hyaluronic acid for strong-arming the skin's natural defense mechanism and keeping it protected and healthy. Niacinamide boosts collagen production to enhance the skin' resilience. This product also contains a mix of rose water, Centella asiatica, and sodium hyaluronate that provide natural humectants to hydrate the skin and make it supple.
Key Ingredients: Palmitoyl pentapeptide-3, Apple stem cell compounds, Sodium hyaluronate
Pros
Softens the skin
Rejuvenates the skin
Firms the skin
Pleasant scent
Suitable for normal, dry, and mature skin
Cons
Expensive
Leaves a sticky residue
The LANCER Eye Contour Lifting Cream targets dryness, loss of elasticity, and aging signs. It brightens the skin and makes it youthful. Caffeine treats puffiness, and winged kelp enhances skin elasticity and firmness. The blend of hyaluronic acid and shea butter deeply hydrates the eye area.
The alfalfa seed extract and lupine protein enriched with oligopeptides and oligosaccharides reduce under-eye bags, fine lines, and wrinkles. The yeast extract and peptide blend even tone the skin around the eyes and combat the appearance of dark circles. This triple-action eye treatment contains diamond powder and Lancer's proprietary Multi-Dimensional Complete Pro-Youth Complex, which diminish dark spots and illuminate the skin.
Key Ingredients: Alfafa seed extract, Lupine protein, Peptide blend, Yeast extract, Caffeine, Winged kelp, Diamond powder, Hyaluronic acid, and Shea butter
Pros
Lightens dark circles
Reduces puffiness
Diminishes dark spots
Suitable for all skin types
Cons
None
The LANCER Sheer Fluid Sun Shield Broad Spectrum SPF 30 helps protect your skin from UV rays and doubles up as a makeup primer. Its anti-aging properties target signs of aging, loss of elasticity, uneven skin texture, and dullness.
This lightweight sunscreen smoothens your skin without making it greasy. It contains sunflower sprout extracts that add radiance and chamomile extract that soothes and calms the skin. The gamay grape stem cells combat photo-aging and reduce sun damage. This product is suitable for all skin types.
Key Ingredients: Gamay grape stem cells, Sunflower sprout extracts, and Chamomile extract
Pros
Lightweight
Absorbed quickly
Can be used as a primer
Smoothens the skin
Adds radiance
Non-greasy
Contains SPF 30
Suitable for all skin types
Cons
None
The LANCER Advanced C Radiance Treatment with vitamin C collagen cofactor is a water-free cream that brightens your skin, imparts a healthy glow, and fights signs of aging. It contains 10% antioxidant-rich stabilized vitamin C (ascorbic acid) that addresses hyperpigmentation, UV damage, fine lines and wrinkles, and dark spots.
Retinol exfoliates discolored skin cells on the surface. These ingredients create an efficient collagen formula that reduces blotchiness and aids in the renewal of skin cells. The shea butter soothes and hydrates your skin. This product is suitable for normal, combination, and dry skin types.
Key Ingredients: Stabilized vitamin C, Retinol, and Shea butter
Pros
Smoothens the skin
Brightens the skin
Lightens dark spots
Reduces discoloration
Can be used daily
Suitable for normal, combination, and dry skin
Cons
The LANCER 3D Hyaluronic Eye Serum with vitamin C brightening complex fights puffiness, dark circles, and aging signs. It contains 3D hyaluronic acid of three molecular weights of low, medium, and high that help hydrate the skin and enhance its firmness and elasticity. The Australian Kakadu plum derived superOx-C, known as the world's largest vitamin C source, visibly improves radiance, evens the skin texture, and revitalizes dull skin.
This lightweight eye serum also contains vitamin B3 that strengthens the skin's moisture barrier, prevents excess water loss, and makes the skin supple. Vitamin E fights pollution-induced uneven skin texture and damage by blue light, free radicals, and UV rays. The metal zamac applicator provides a soothing and cooling effect while the serum smoothens fine lines and wrinkles. This concentrated serum is suitable for normal, dry, sensitive, and oily skin.
Key Ingredients: 3D hyaluronic acid, SuperOx-C, Vitamin B3, and Vitamin E
Pros
Formaldehyde-free
Absorbed quickly
Rejuvenates the under-eye area
Non-greasy
Reduces fine lines and wrinkles
Treats puffiness
Suitable for normal, dry, sensitive, and oily skin
Cons
The LANCER Intensive Night Treatment with Hylaplex and marula oil addresses loss of elasticity, free radical damage, dry and dehydrated skin, and aging signs. It regenerates and hydrates the skin overnight, imparting radiance and youthful appearance.
The advanced patented Hylaplex Complex is a cross-linked form of hyaluronic acid with peptides and phytocompounds that plump the skin by retaining moisture. The marula oil, with anti-aging benefits and a high amount of fatty acids, nourishes your skin. The bio-engineered soybean extract fights skin flakiness. This anti-aging night cream is suitable for dry, combination, normal, sensitive, and mature skin types.
Key Ingredients: Hylaplex, Marula oil, and Bio-engineered soybean extract
Pros
Softens the skin
Nourishes the skin
Pleasant fragrance
Evens out the skin tone
Non-greasy
Suitable for dry, combination, normal, sensitive, and mature skin
Cons
None
Let's take a look at the key ingredients of Lancer skin care products in the following section.
What Are The Key Lancer Skin Care Ingredients?
Hylaplex: It is a cross-linked form of hyaluronic acid fortified with phytocompounds and peptides. It helps hydrate the skin and make it plump.
Marula Oil: This antioxidant-rich oil contains essential fatty acids, vitamin C, sterols, tocopherols, and flavonoids that prevent skin damage from free radicals.
Mimixyl: This is a patented blend of plant-based retinoids.
Hydroxypinacolone Retinoate: HPR is a retinoid acid derivative that binds with the skin's retinoid receptors. It has similar retinol benefits like firming the skin, evening out the skin tone, providing anti-aging benefits, and minimizing the pores without any irritation.
Peptide Blend And Yeast Extract: This combination helps lighten the dark circles and the under-eye area.
Winged Kelp: It tones the skin and enhances its elasticity.
Hyaluronic Acid: It hydrates the skin deeply.
Shea Butter: It keeps the skin ultra-moisturized.
Caffeine: It is used mostly in eye products to reduce puffiness.
Alfalfa Seed Extract And Lupine Protein: This blend is enriched with oligopeptides and oligosaccharides and is used in eye products to minimize the appearance of wrinkles and under-eye bags.
These Lancer skin care products offer the best in-home treatment incomparable to the dermatologist's office. Order a product that suits you the best from our list and get the skin of your dreams!
Frequently Asked Questions
Is the Lancer Method worth it?
It is a great addition to your skin care routine as it makes the skin plump without stripping its natural texture. However, it is worth it only if you plan to get an entire set or full product line.
Which celebrities use Lancer skin care?
Lancer skin care's A-list followers include Beyonce, Margot Robbie, Kim Kardashian West, Jennifer Lopez, Michelle Williams, Allison Janney, and Ryan Seacrest.
Is Lancer cruelty-free?
Yes. Lancer products do not contain any animal by-products and are not tested on animals.
Recommended Articles
The following two tabs change content below.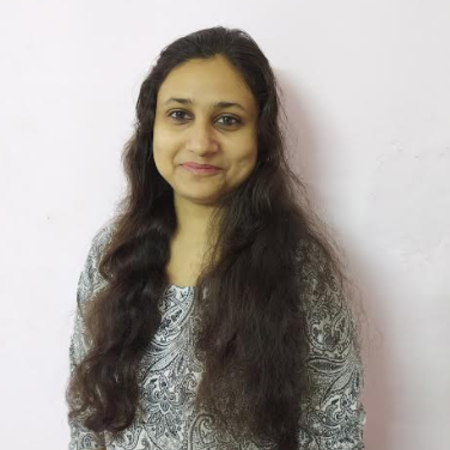 Shiboli has a Master's degree in English Literature and is proficient in French. She believes that words have a healing power and considers poetry her lifeline. Her writing background and editorial dexterity help her guide her team members to create crisp and authentic content. Shiboli is also a trained Bharatnatyam dancer and has a fascination for traveling. She is passionate about cooking and dreams of opening a restaurant of her own.