Best Dragon Tattoos – Our Top 10
Tattoos are surely a style statement! But Permanent!
Dragon tattoos are amongst the most common and popular choices for tattoos all around the world. Dragons symbolize power and are considered a myth in many cultures. An object of curiosity and fascination, dragons have become popular because of movies like "Eragon," "Lord of the rings" and games like "Dungeons and Dragons."
The best part of a dragon tattoo meaning is that they are not just symbolic, but they are also trendy. These can be personalized based on the style and color chosen and can easily contour any part of the body.
Girl Dragon Tattoo Images
Let us take a glimpse at the top 10 designs for dragon tattoos, tattoos with an elegance and power.
1. Embossed Dragon Tattoo: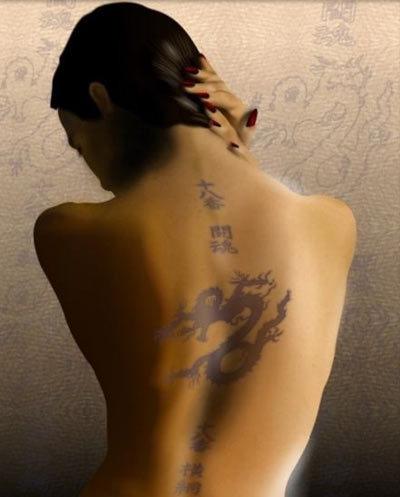 Raw and embossed, this type of tattoo embraces and enhances the back of your body, making it your platform of expression. Lively and glossy, when inked, it adds character and charisma.
2. Female Dragon Tattoo: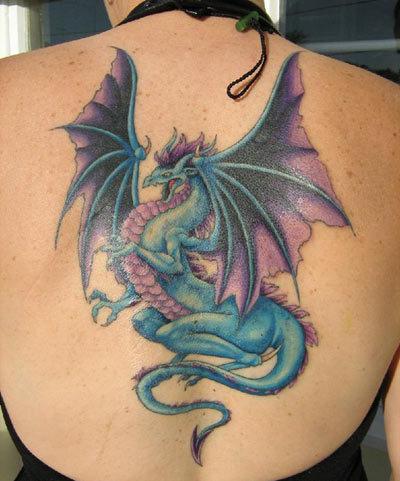 Another design for a dragon tattoo is the one shown above which depicts feminism and would suit any woman. Note that it even appears to be a female dragon with its detailing done up in pink shade.
[ Read: Butterfly Designs for Tattoo ]
3. Spiked Dragon Tattoo: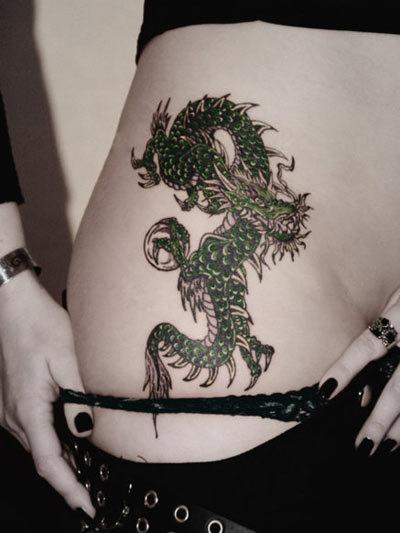 These tattoo designs can be made in various sizes that are painted on your biceps, back and other parts of the body. This design is a clear example as to how a dragon full of spikes looks trendy and appealing though having just a single colour on it.
4. Tribal Dragon Tattoo: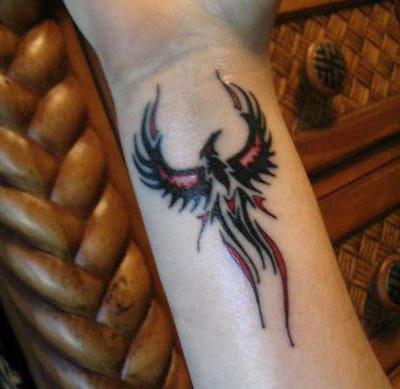 This one of the dragon tattoo images looks simpler and has fewer colours. Usually it's all in black, evoking a feeling of fear/danger, which a dragon design is supposed to exhibit. The tribal side of the dragon is shown well in this picture and is a good choice for dragon lovers.
[ Read: Small Tattoo Designs ]
5. Simple Scaled Dragon Tattoo: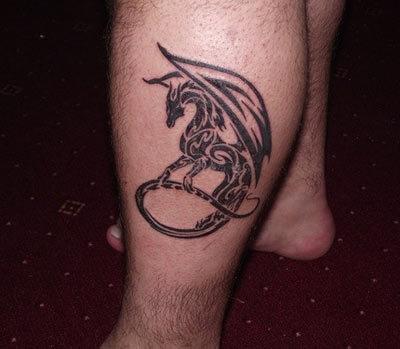 A simple and a scaled tattoo of dragon that entwines your side arms, rightfully present is an age-old design that dragon lovers are addicted to. Holding tight, this dragon looks designed for arms and legs.
6. Hand Dragon Tattoo: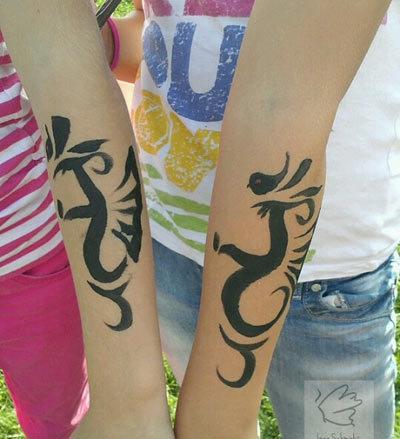 Dragon tattoos do justice to wide space, but they can also be constricted on a hand as shown here. You may want one like this as these hand tattoo designs are simple and less painful when compared to the big tattoos.
7. Partial Coverage Dragon Tattoo: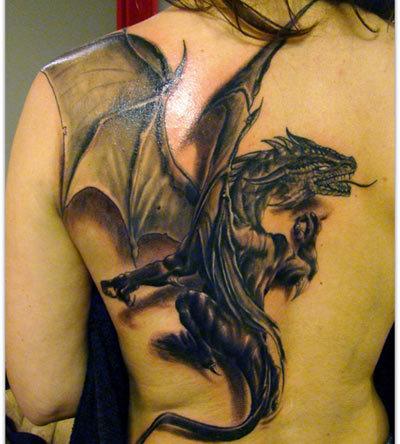 If you want a big design that doesn't cover your complete back, make it enticingly half covered and let people wonder. These designs cover your back or any apt body-part partially, looking trendy.
[ Read: maori tattoo designs and meanings ]
8. Fire Dragon Tattoo: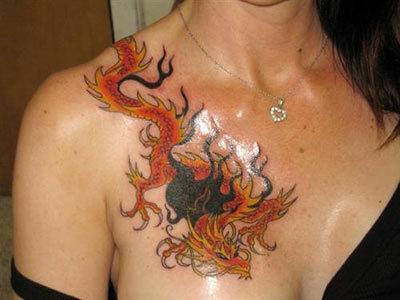 The first thought that comes to mind when one says Dragon is Fire. The Fire effect design is highly popular and in-demand as it shows a unique quality of the dragon.
9. Abstract Dragon Tattoo: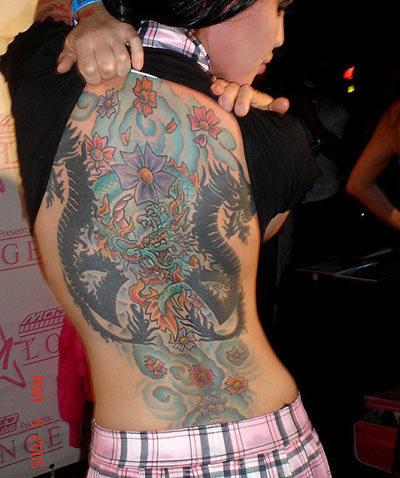 This is a combination of abstract art and an ancient design! This design can be made on any body part and tends to give a graceful yet trendy look.
10. Seductive Dragon Tattoo: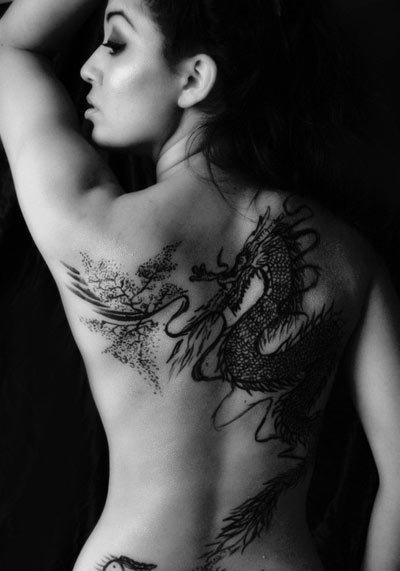 Tattoos shouting power and danger can strike a very sensuous cord, as danger is at times seductive. These designs are usually suitable to cover the back or lower back part of the body.
There are loads of designs to choose from, but select wisely. Happy tattooing.
Hope you had a good time watching these dragon tattoo images. Do you like to sport any of these over your body? Share your thoughts with us!
Image source: 1 , 2 , 3 , 4 , 5 , 6 , 7 , 8 , 9 , 10

The following two tabs change content below.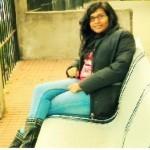 Latest posts by Anamika M (see all)