14 Best Drugstore Concealers To Try In 2019
Whether you had a sleepless night or a bad skin day, concealer is your true savior. If it had an honest tagline, it would probably go like this – Concealer: 'The MVP of everyone's makeup bag.'
The fact of the matter is that on the days when you look and feel like you escaped a zombie apocalypse, you can rely on a good concealer to fix flaws and brighten up your face instantly. The trick to achieving undetectable application lies in choosing the right formula for your skin type (and then blending it in really, really well.)
We have rounded up 14 concealers from drugstore brands with a cult-following so big, you'll want to try them yourself. And there's something for everyone, all under $10!
P.S: If you think you need to spend a ton of cash on that pricey concealer to see actual results, think again.
14 Best Drugstore Concealers
1. Maybelline Instant Age Rewind Eraser Dark Circles Concealer + Treatment
Review
A favorite among both makeup vloggers and artists is the Instant Age Rewind Eraser from Maybelline. This concentrated formula features a micro-corrector applicator that helps erase dark circles and fine lines instantly. It is infused with goji berry and haloxyl that keep you looking fresh and radiant through the day. Find your pick from its range of 11 shades.
Pros
Does not crease
Excellent coverage
Long-staying
Easy to blend
Value for money
Cons
None
[ Read – Full Range of Milani Makeup and Beauty Products ]
2. L.A. Girl Pro Conceal HD Concealer
Review
L.A. Girl's Pro Conceal HD Concealer is easily one of the most popular drugstore concealers out there. Besides the fact that its formula is super high coverage, it also happens to be extremely lightweight and long-wearing. So, if you are on the hunt for a budget-friendly, creamy concealer, this inexpensive formula will not disappoint. It comes in 30 shades, and you can also choose a color-corrector from its range of 10 shades to use along with it.
Pros
Easy to apply
Does not crease or fade
Available in a wide range of shades
Durable
Value for money
Cons
None
3. NYX Professional Makeup HD Studio Photogenic Concealer
Review
NYX's HD Studio Photogenic Concealer effortlessly hides imperfections, discoloration, and under-eye circles without ever looking cakey or obvious. It comes in 23 shades, including 3 color correctors that help you achieve a flawless base. You can always count on this formula for beautiful, natural-looking coverage.
Pros
Lightweight
Long-wearing
Suitable for all skin types
Easy to blend
Cons
None
4. Revlon Photo Ready Concealer
Review
This creamy medium-coverage concealer stick doesn't just cover imperfections, it blurs them out beautifully. It is aptly called the Photo Ready Concealer as its HD Filter technology reflects light while disguising dark circles and blurring flaws. Its angled, lipstick-like tip offers precise application. You can get this concealer in 6 shades.
Pros
Buildable
Long-wearing
Photo-friendly
Lightweight
Cons
5. L'Oreal Paris True Match Super-Blendable Concealer
Review
The True Match Super-Blendable Concealer by L'Oreal is designed to work with your skin to conceal and correct the under-eye area and blur imperfections. Its soft-touch cushion applicator and blendable formula provide smooth and precise application for a flawless effect. This formula is infused with haloxyl and glycerin to give your skin a more radiant look. You can find your pick from its range of 14 true-to-color shades to match every skin tone and undertone.
Pros
Lightweight and bouncy
Long-wearing
Photo-friendly
Value for money
Cons
None
[ Also Read – L'Oreal True Match Concealer Review ]
6. e.l.f. Complete Coverage Concealer
Review
This concealer palette from e.l.f comes in three variations – light, medium, and dark – to match a range of skin tones and complexions. Each palette contains four shades that you can blend and mix to find the perfect shade for you. At its super low price point, this is certainly one of the best drugstore concealer palettes you can find out there.
Pros
Smooth and creamy
High coverage
Lightweight
Versatile
Cons
None
7. Maybelline Fit Me Concealer
Review
If you are looking for a full coverage formula, there is nothing better than Maybelline's Fit Me Concealer. This oil-free formula does an excellent job of hiding acne scars, redness, and blemishes without looking cakey. So, if you are aiming to achieve a more even-toned skin, this liquid concealer is just what you need. It is now available in 12 shades.
Pros
Non-comedogenic
Full coverage
Long-wearing
Fragrance-free
Cons
None
8. Physicians Formula Gentle Cover Concealer Stick
Review
This ultra-lightweight, natural matte finish concealer is ideal if you have sensitive skin. It is made with hypoallergenic ingredients, and its gentle, creamy formula glides on smoothly for easy application. Coming to the shade range, its three shades are more suitable for light to pale skin tones.
Pros
Easy to use
Long-staying
Natural finish
Lightweight
Cons
9. NYX Color Correcting Concealer Palette
Review
Treat your face to the ultimate concealer palette that includes six color-correcting shades. You can blend them to create your ideal shade without buying a bunch of correctors separately. Its lightweight formula glides on for an ultra-smooth finish and leaves your skin feeling soft and supple.
Pros
Versatile
Hides acne scars and blemishes
Long-staying
Value for money
Cons
None
10. Covergirl CG Smoothers Concealer
Review
Whether you need to conceal a little or a lot, this conditioning concealer with Aqua Current Science and botanicals like vitamin E, ginseng, and chamomile will help your skin look and feel radiant. It does not tug at your skin and always look extremely natural. Choose your hue from its range of 6 shades.
Pros
Hypoallergenic
Glides on easily
Conditions skin
Suitable for beginners
Cons
11. Milani Retouch + Erase Light-Lifting Concealer
Review
Milani's Retouch + Erase Light-Lifting Concealer instantly erases spots, dark circles, blemishes, and imperfections with an added brightening effect. You can achieve flawless color-correction through its Light Technology much like a face-perfecting filter. Its mess-proof cushion applicator blends the lightweight, full coverage formula over your skin effortlessly.
Pros
No creasing or settling into fine lines
Full coverage
Easy to apply
Available in 7 shades
Cons
None
12. Black Radiance Concealer Stick
Review
This concealer stick is specially made for women of color. It conceals imperfections, minimizes flaws, and covers small areas such as under-eye circles.
You can choose your color from its range of 3 shades.
Pros
Lightweight
Easy to blend
Does not fade or crease
Unique shades
Cons
None
13. Neutrogena Healthy Skin 3-In-1 Concealer
Review
This 3-in-1 concealer from Neutrogena instantly reduces the appearance of dark circles, puffiness, and fine lines and helps protect the sensitive eye area with broad spectrum SPF 20 – all in one, easy step. Its ultra-blendable formula also provides natural-looking coverage without sinking into fine lines. This concealer is available in 4 shades.
Pros
Suitable for sensitive skin
Lightweight
Does not clog pores
Suitable for summers
Cons
None
14. Almay Age Essentials Concealer
Review
Almay Age Essentials Concealer is ideal for mature skin. It is formulated with collagen, peptides, and hyaluronic acid that help you achieve younger-looking skin. This concealer is super creamy and blends well into your skin without ever appearing cakey. It is available in 4 shades.
Pros
Protects and nourishes skin
Easy to blend
Long-wearing
Full-coverage
Cons
That brings us to the end of our list. When it comes to choosing a concealer, remember that each one of us has different skin concerns and skin types. You have to make sure to seek one out based on what your skin needs. Have you tried any of these concealers? Let us know what you think about them in the comments section below.
Recommended Articles
The following two tabs change content below.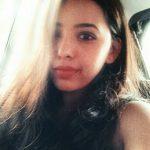 Latest posts by Esha Saxena (see all)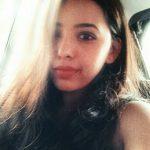 Esha Saxena
Esha Saxena is a writer, journalist, and a full-time wallflower. She holds a Master's degree in Media and Mass Communication and firmly believes that makeup is nothing less than art. Combining her love for writing with her passion for makeup, she brings to you reviews, techniques, and her ever-growing knowledge on this form of art. In her spare time, she loves reading, listening to obscure indie bands, and writing poetry – all of this while being a crazy dog lady.