10 Best Drugstore Neck Creams For Younger-Looking Skin In 2022
Keep anti-aging issues at bay with skin care products that offer a revitalized look.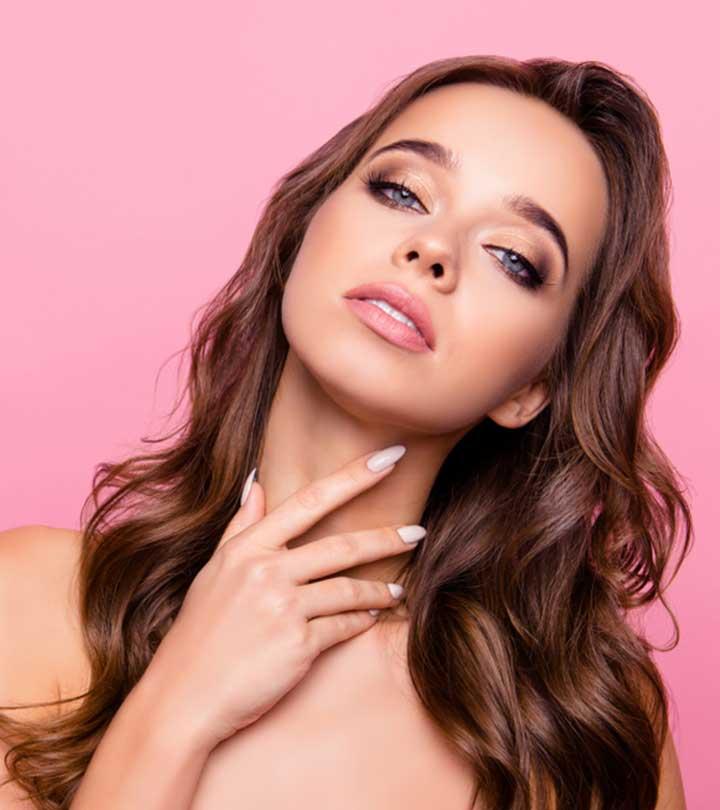 While maintaining our skin care regime, we tend to overlook our necks. Several of the best drugstore neck creams offer far greater benefits than any other face or body cream. We choose our skincare products meticulously, based on what works best for our skin. Unfortunately, we often neglect that our faces aren't the only part of our looks that require care. Our skin care regimen almost always ignores the neck; however, it is exposed to the same degree of pollution, dust, and sun damage.
Since our neck skin is rather sensitive, it is just as important to treat it with the same care as our other body parts. You can apply a neck cream with anti-aging properties to keep it looking young. The most effective neck creams contain natural ingredients like shea butter, hyaluronic acid, green tea, collagen, and vitamin C for a firmer, hydrated, and revitalized neck. Many people believe that neck creams are costly, but they are not. Today's market has a large selection of affordable products that are just as effective as the more expensive ones. We have selected the ten most budget-friendly drugstore neck creams just for you. Check them out!
10 Best Drugstore Neck Creams You Need In 2022
Here's one of the best drugstore neck firming creams that comes from YEOUTH. Packed with green tea and antioxidants, this cream effectively tightens the skin and prevents visible signs of premature skin aging. The naturally extracted vitamin C brightens the skin and protects it against the sun's harmful rays, leaving the neck looking firm and refreshed. The cream has a wonderfully thick consistency which is easy to apply. It not only hydrates the skin thoroughly but improves skin texture for soft and supple skin.
Pros
Cruelty-free
Gluten-free
Improves skin elasticity
Suitable for all skin types
Free from paraben and gluten
Contains naturally derived ingredients
Cons
May not yield immediate results
StiVectin has been a household name for ages. Proudly sitting among the top-rated neck creams in the market, they are known to be easy on the skin while providing efficient results. Its groundbreaking Gravitite-CF Lifting Complex reduces fine lines, tightens the skin, and brightens uneven skin tone on the neck. Additionally, the cream contains shea butter, hyaluronic acid, and rapeseed oil that intensely moisturizes the skin and improves skin elasticity.
Pros
Tightens sagging skin
Moisturizes the skin
Contains botanically-derived ingredients
Reduces discoloration and smoothes the horizontal lines
Cons
Contains added fragrances.
The constant pollution and stress can accelerate the appearance of the "turkey-neck". This drugstore neck firming cream works well to help you achieve a firm neck while reducing fine lines. Latorice's neck firming cream is non-sticky, allowing for an effortless application. It improves the skin's elasticity, making it tight and smooth. The cream contains key ingredients like glycerine, shea butter, and Irish moss, which naturally hydrate the skin. This formula also has extracts from ancient Chinese shrubs to fight against age spots and pigmentation.
Pros
Organic ingredients
Non-greasy formula
Effective on all skin types
Encourages the production of elastin and collagen
Free from dyes, propylene glycol, and harmful chemicals
Cons
May take a little longer for the changes to show.
If you're looking for neck creams that works well on those pesky double chins, this is the one for you! Arvesa's neck firming cream contains retinol, shea butter, and collagen, which keep the skin hydrated while also repairing skin cells naturally. The ingredients of this anti-aging cream aren't harsh on the skin, making it ideal for all skin types. It repairs your neck using a unique fast-action formula, leaving your skin feeling fresh and rejuvenated.
Pros
Cruelty-free
Absorbs quickly
Ideal for daily use
Has a soothing scent
Suitable for all skin types
Cons
This neck cream from Pure Biology is one of the most effective neck creams in the market. Packed with beneficial oils like argan and avocado, this cream provides the much-needed hydration for your neck. Hyaluronic acid and caffeine minimize the appearance of wrinkles on the neck while vitamins C and E brighten the skin. Additionally, the shea butter in the formula soothes irritated skin. This cream packs a punch with its unique SymLift complex, which lifts your skin, and provides nourishment for all-round protection.
Pros
Non-GMO
Cruelty-free
Paraben-free
Suitable for all skin types
Relieves damaged or irritated skin
Cons
Some may find the texture of the cream a bit too greasy.
Necklines are one of the biggest skin care issues people face as they age. This cream is especially effective in reducing those bothersome lines, leaving you with firm, glowing skin. The organic ingredients like radish root filtrate, aloe leaf juice, and sunflower seed oil heal and tighten the skin on your neck and chest while replenishing it with lost moisture. Daily use of this delightful anti-aging neck cream shows long-lasting, visible results within no time!
Pros
Non-GMO
Cruelty-free
Hypoallergenic
Slows down skin aging
Suitable for all skin types
Free of artificial fragrances and colors
Cons
Don't you love it when one product has multiple uses? L'amore Beauty is one of the best neck wrinkle creams in the business that can be applied on the face, the decollete area, and under the eyes. It is light on your skin and can be used as a day cream, too. The cream contains retinol and marine collagen, which reduce the appearance of wrinkles and age spots. It also rehydrates dry skin and reduces the harmful effects of the sun. Extracts from red algae and Yacon root extracts of this anti-wrinkle neck cream soothe and heal the skin naturally.
Pros
Cruelty-free
Multi-purpose cream
Fights free radicals and early signs of skin aging
Suitable for all skin types
Cons
This inexpensive neck cream is packed with excellent anti-aging ingredients, including hyaluronic acid, nourishing oils, and soothing extracts. It moisturizes the skin and smoothens visible wrinkles for younger-looking, defined skin. Vitamin C reduces the discoloration on the neck, and aloe vera heals irritation and reduces blemishes to refresh the skin. Ideal for mature skin, it prevents sagging and wrinkles on the neck.
Pros
Suitable for all skin types
Ideal to firm mature skin
Erases fine lines and wrinkles
Encourages elastin and collagen production
Cons
One must be careful not to use the product too liberally as it might make the skin a little greasy.
A real contender to expensive creams, this budget neck cream from Bestio contains everything you need and more from your neck cream. The unique combination of peptides prevents the appearance of wrinkles, while sweet almond oil allows for easy absorption of the cream. The cream also contains apples, lotus extract, and wheat germ oil, which are rich in antioxidants for healthy and radiant skin. All you need is this one cream to hydrate your skin and prevent early signs of aging.
Pros
Contains natural ingredients
Boosts the production of collagen and essential protein
Free from harmful chemicals like paraben and sulfates
Does not contain gluten and harmful hormones
Completely fragrance-free
Cons
Might not be suitable for all ages.
We finish strong on our list of best over-the-counter neck firming creams with Medi-Peel's neck cream. It contains an effective peptide complex that tightens the skin and reduces fine lines and deep wrinkles. The cream also contains cica extract and collagen to nourish and hydrate the skin and improve its elasticity. Safe for dry and sensitive skin, this truly is a firming neck cream that works!
Pros
Paraben-free
Sulfate-free
Lightweight consistency
Ideal for mature skin
Cons
May not be suitable for all ages.
We often forget to moisturize our necks and neglect the body part during our daily skincare regime. It is important to apply proper products to hydrate and nourish the skin on our necks effectively. You should choose neck creams that have anti-aging properties to reduce the appearance of premature aging signs including dark spots, wrinkles, and patches. Your necks should look firm and thoroughly rejuvenated. Hence, it is better to use neck creams that can offer a natural glow to your skin. Also, make sure that the neck cream you have chosen isn't too sticky or greasy on the skin. It is better to avoid the ones that can leave unwanted residues on your skin.
Why Trust Stylecraze
Kirtana Divakar is a product reviewer who holds expertise in finding the right skin care products for her readers. She has scoured many trustworthy online platforms and has analyzed many user reviews to compile this list of the best drugstore neck creams. These products list neck creams with good ingredients and are mostly suitable for all skin types. In addition, Kirtanae has also created a buying guide to help you make the right decision based on your preferences.
Frequently Asked Questions
Is there a neck cream that actually works?
Yes, neck creams show great results. For instance, the YEOUTH Neck Firming Cream is enriched with vitamin C and offers all-round benefits to the neck skin.
What does a neck cream do?
A neck cream brightens and tightens the skin of the neck and prevents premature signs of aging.
Do creams work for turkey neck?
Yes, neck creams improve skin elasticity and promote collagen production, preventing loose, sagging skin.
What neck cream do celebrities use?
Celebrities like Salma Hayek and The Weeknd use The Epicuren Tighten Up Neck Firming Cream for great results.
How often should you use neck cream?
Use neck creams daily for the best results.
Does chewing gum help turkey neck?
Yes, chewing gum can tone the neck muscles and reduce the sagginess of the turkey neck to some extent.
Is it OK to use body lotion on the neck?
Yes, it is OK to moisturize your neck using body lotion. Your neck does not have sebaceous glands and will not break out if you use thick moisturizers.
Recommended Articles
The following two tabs change content below.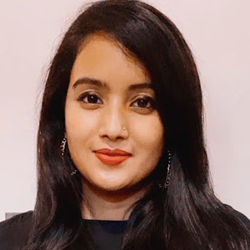 Kirtana has a postgraduate degree in mass communication and journalism from St. Joseph's College, Bengaluru. She developed a deep passion...
more