10 Best Dry Shampoos For Fine Hair With A Buying Guide – 2022
Revive fine hair instantly and keep your tresses nourished and well-moisturized.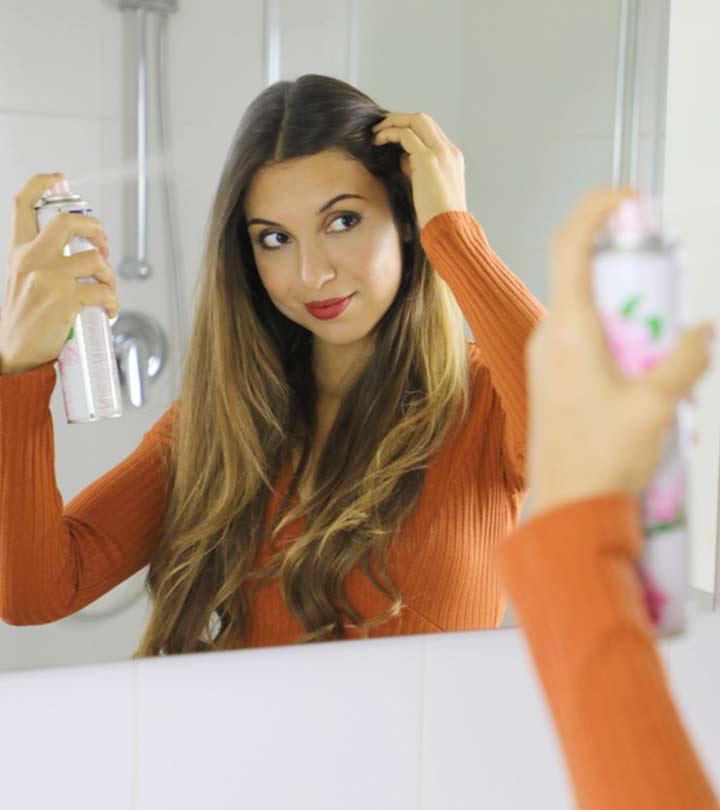 Washing your hair is not the only solution to keep your fine hair clean. You can occasionally do away with washing, especially on a lazy or rushed day, and still, keep clean if you have the best dry shampoo for fine hair in your hand. This product is a lifesaver on a no-wash day for a greasy scalp.
With the tight schedules and beauty advancements, dry shampoo has now become necessary to keep your hair well-groomed, especially for fine hair, which is more prone to breakage when not maintained properly. Apart from cleaning your hair thoroughly, dry shampoos can also make your hair voluminous. It will absorb oil particles, make the hair feel light, and revive hair. Along with removing dirt from your hair, it will easily take the stress away from your mind by saving so much time!
Dry shampoos are available in the market in different formulae. But if you want to get only the best, this is the article for you. Our haircare experts have put together a list of the 10 best dry shampoos for fine hair that will keep your fine hair clean and fresh on no-shampoo days. Scroll down and take a look!
Top 10 Best Dry Shampoos For Fine Hair To Keep Your Hairstyle Fresh
Biotin and collagen are natural hair rejuvenators which are included in this shampoo as key ingredients. Unlike other dry shampoos, this formula is nutrient rich which not just clears oil from the scalp but also nourishes every strand of hair. The shampoo works as one of the best dry shampoos and helps keep your hair fresh. This dry shampoo is loaded with natural ingredients which make it a suitable choice for all types of hair. To get a better understanding of the product, you can check out this video on YouTube.
Pros
Simple to use
Deep nourishment
Hair appears thicker
Adds smoothness and shine to hair
Cons
Might take a while in blending with dark hair
It is utmost important to take good care of your scalp and hair. Anything that is loaded with chemicals is likely to show side effects some time or the other. Thus, it is always safe to opt for options like this one which is enriched with natural extracts like oat milk. This dry shampoo from Klorane is extremely gentle on the scalp. Even if you use it on a regular basis, you can expect reduced greasiness on your scalp without facing any type of irritation or dryness. Check out the review of this product for more information.
Pros
Leaves hair voluminous
Suits all hair types
Paraben and sulfate free
Non-aerosol formula
Cons
With this product you can experience the ultimate goodness of fine rice starch and argan oil to deep cleanse your hair. This innovative formula is soothing and protective at the same time. The rice starch contributes towards absorbing excess oil and argan oil gives protection against the harmful UV rays. The product  is formulated for light hair tones and comes in a simple easy to spray packaging. You simply need to spray 6-8 inches away from your hair roots and then brush out your hair for even application. This product serves as a quick relief from oily scalp that needs cleansing. This dry shampoo is gentle on the scalp and is the ideal shampoo for light tones. It is the best dry shampoo for thin blonde hair to add this to your haircare routine. If you want to know more about the benefits of this product, check out this quick review on YouTube.
Pros
Easy to use
Provides nourishment
Travel friendly packaging
Fragrance of moroccanoil scent
Cons
Not great for black and brown hair
Are you among those people who hate to spray in their hair? Well if your answer is yes, then this is the best dry shampoo for you. It doesn't need to be sprayed and can be sprinkled easily. Plus, it is free from aerosol that means you don't have to deal with the particulate matter. Bumble prêt-a-powder shampoo is free from sulfates and other chemical stuff which means no more hair damage. All you have to do is sprinkle it on your hair and you get oil-free, voluminous, lightly-scented hair. This is the best volumizing dry shampoo for fine hair as it absorbs sweat and is a perfect option to skip shower.
Pros
Blends with hair color
Adds texture to hair
Works as a style extender
Cruelty-free
Cons
Might lack decent coverage
This is surely a must-try dry shampoo. It is suitable for dry and fine hair, does its job great and leaves your hair beautifully styled. You can expect your flat hair to convert into full-bodied salon- caliber style hair after the use of this product. This dry shampoo for volume and texture leaves your hair completely fresh. The product revives hair and adds volume by depositing a thin layer of oil-absorbing particles. Not only does it add texture but it also makes your hair feel light without weighing them down. Plus it is easy-to-apply and spreads evenly through your hair.
Pros
Budget-friendly
Non-sticky formula
Portable for touch ups
Provides heat protection from styling tools
Cons
Formulated with micro-fine tapioca starch, this dry shampoo mousse absorbs excess oil from the hair and gives it a fresh look. The formula leaves no residue behind and works without having to use water. It is one of the best dry shampoo for fine thin hair. The product works well without causing any damage as it is free of paraben and sulfate. People with sensitive scalps can opt for this product. You can easily extend your hair wash cycles with this product as it keeps your hair non-greasy and non-oily.

Pros
Lifts hair
Easy-to-use
Safe for color-treated hair
Acts as natural hair cleanser
Cons
A lot of product is required every time you use it.
Batiste dry shampoo is a perfect choice to be used in between washes. This dry shampoo for volume comes in a spray form which makes application easy and uniform. The product needs to be held at a distance of 30 cm and then used. As you use the spray a white layer of residue appears on hair which needs to be rubbed until it blends completely with your hair. Used worldwide as one the best dry shampoos, this product makes your hair look fresh and soft. It is undoubtedly a great dry shampoo for fine greasy hair that can also be used as a texturizing spray.
Pros
Cleans hair and adds fullness
Volumizes and adds texture to hair
Convenient to use
Cons
This super dry shampoo from OUAI is one of the best volumizing dry shampoos for fine hair. You are bound to enjoy lustrous voluminous locks with this dry shampoo. Imagine getting shiny and oil-free hair without any white powdery stuff on your scalp. It is exactly the result that you get by using OUAI super dry shampoo. The formula is ideal for fine hair and doesn't clump around the roots like powdered formulas. Just make sure that you use it on your dry hair.
Pros
Smells amazing
Color safe formula
Not tested on animals
Free from parabens and sulfates
Cons
Fragrance might be too strong for some
Pantene is a brand that gained recognition for its haircare solutions over the years. It is a brand that is trusted for quality hair care products. One such product is Pantene dry shampoo which eases the difficulty of washing your hair regularly. The product is exclusively known for its styling and strengthening qualities. It refreshes and adds volume to your hair instantly. Loaded with the powerful Pro-V formula, this dry shampoo stands out as one of the best dry shampoos for fine dark hair. In case you are looking for a dry shampoo for bleached hair, you can use this one.
Pros
Instant refreshment
Leaves no residue
Adds sheer shine to hair
Gives a no-cakey feel on hair
Cons
This dry shampoo is not just for giving your tresses a fresh look. It is the perfect dry shampoo for thin hair and also helps you deal with damage. The formula is enriched with vitamin C and is free from sulfates and paraben. It is a great product for all types of hair as it combats damage and reduces the oil from hair. The application is super easy. You just need to dab a little powder on your hair and tap it until all the powder disappears. Infused with Zip-up technology, this product targets weak split ends and merges them into fine strands. It is even helpful in smoothing of damaged cuticles.
Pros
Cruelty-free
Color and keratin safe
Blow dry-extending formula
Odor-eliminating formula
Cons
Buying Guide 
How To Choose Dry Shampoo For Fine Hair?
Before opting for a dry shampoo for fine hair, keep a note of the following things:
Spray it and smell it. The powerful odors can be a bit overwhelming to bear. So it is always a great idea to smell the fragrance before choosing a dry shampoo.
Know what your hair exactly needs. If you have thin hair, then powder formula works the best. In case you need instant results, opt for a dry shampoo with aerosol.
You must know everything about the ingredients before getting your hands on a dry shampoo. Read the label and avoid the products with too many chemicals like propane, butane, etc.
Do keep in mind the prices before buying a dry shampoo. High prices do not indicate the best quality. In fact, many drugstore versions of dry shampoo are of great quality and are pretty inexpensive.

How Do You Use Dry Shampoo For Fine Hair?
The key to maintaining fine hair is using the dry shampoo in the correct manner. Misusing the product does not only lead to wastage but also in deteriorating your hair. Here are some tips on using dry shampoo for fine hair:
Hold the shampoo bottle at least 6 inches away from your head and then spray it.
Always read the instructions written on the product as every product needs to be used differently.
Do not spray the shampoo all over your hair. Instead, part your hair into sections and then spray the powder uniformly at the hair.
Avoid using the dry shampoo on the scalp.
Wait for at least 2 minutes to let the shampoo settle on your hair properly.
Brush your hair well or blow dry to distribute the product evenly.
Avoid using the spray on damp or wet hair.
Rebekkah O'Neill, a Master Stylist and Hair& Beauty Trainer states, "As a professional stylist, I have plently of experience with using dry shampoos, not only is it good for absorbing the oils in the hair, but its great for adding texture and body to otherwise flat hair. A top tip that myself and my clients have found, is to apply dry shampoo at night so it can absorb the oils as they are produced."
Dry shampoos are lifesavers, especially when you want to skip wet washing your hair on a lazy day or on tight schedules. Regular washing of your hair to get rid of scalp oiliness may make you lose your hair strands. The dry shampoos keep your hair and scalp clean. In addition, these shampoos can also make the hair appear voluminous and add a lovely fragrance. So, invest in shampoos that eliminate impurities, dirt, and greasiness by adding texture to your hair. However, avoid shampoos that have a strong fragrance or harmful chemicals.
Why Trust StyleCraze?
The author of this article, Vaishnavi Kothuri, is a hair care expert. She compiled this list of the best dry shampoos for fine hair after conducting hours of extensive research on several shampoos. She also went through product websites and checked many online reviews before shortlisting the best ones for her readers. These products can clean your hair thoroughly and add volume to it.
Frequently Asked Questions
Is Dry Shampoo bad for fine hair?
Any product when used in excess is bad for fine hair. Dry shampoo does not actually clean your hair. Its role is to make your hair look less greasy so that you can avoid washing your hair for a day or two. It is not exactly bad for your hair but it is a chemical product which you eventually will need to wash out.
Is it OK to wash fine hair every day?
Yes, it is ok to wash fine hair every day only if you are using a mild shampoo. If your shampoo is not mild, then you should not wash your hair every day.
Is Dry Shampoo better than washing hair every day?
Dry shampoo does not clean your hair but reduces greasiness. Thus, it is suggested to use dry shampoo once or twice a week and wash your hair twice a week.
Should I use dry shampoo at night or in the morning?
It is good to use dry shampoo at night before going to bed as the product gets enough time to absorb the excess oil from the hair thoroughly.
How do you volumize fine hair with dry shampoo?
After applying the dry shampoo on the scalp and hair roots, blow dry your hair instantly to add volume to your hair.
Recommended Articles
The following two tabs change content below.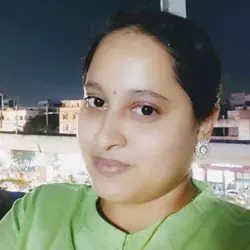 Vaishnavi is a techie-turned-content writer and a certified skin care coach. She did her postgraduation from Vignan Institute of Technology...
more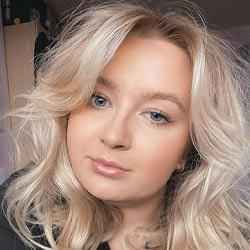 Rebekkah O'Neill
(Master Stylist, Hair & Beauty Trainer)
Rebekkah is a Master Stylist with over 7 years of experience. She specializes in the most popular colors and balayage...
more