13 Best Dual Voltage Curling Irons In 2021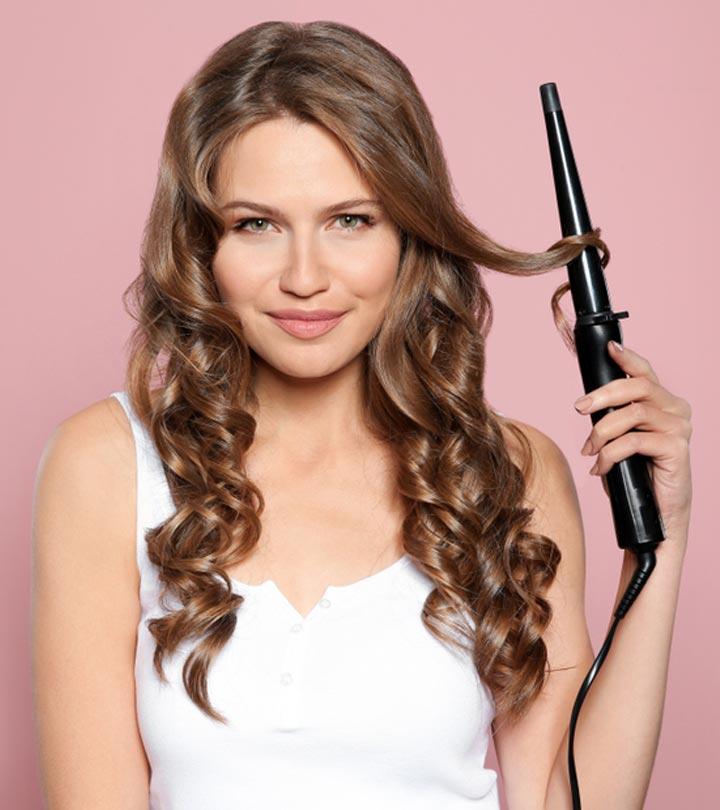 Whether you are attending a destination wedding or going on a week-long vacation to a tropical island, most of us like to be at our stylish best. You have packed all the right clothes and accessories but don't have the right tool to style your hair. While straighteners are a great option, curling irons elevate your look. Be it classic curls or beachy waves; they add volume to your hair. But you're wary about carrying your favorite curling iron with you because you are reminded of your last trip where you almost burnt your hair. Well, this is when a dual voltage curling iron comes handy.
This versatile hair styling tool is an excellent choice if you're a frequent traveler. All you need is a suitable power adapter of the country you are visiting, and you're good to go. From mini versions that fit in your bag to curling iron sets that come with a travel case, there are so many options to choose from. To make your decision easier, we have compiled a list of the 13 best dual voltage curling irons of 2020.
How Does A Curling Iron Work?
The process of hair curling is not new to us. But let's learn a little more about curling irons.
The concept of curling iron is to use heat to change the shape of your hair. So, how does that work? Keratin is the main component of our hair, which is held together by hydrogen bonds. Simply put, when you are curling your hair, the heat weakens the bonds to give you curls if you have straight hair.
A curling iron is used by wrapping a small section of your hair around the roller and letting it sit for a few seconds. This step is repeated with other parts of your hair until you achieve the desired results. Whether you want soft or defined curls, depends on the size of the roller.
Most curling irons use ceramic tourmaline technology, which means it heats up quickly and evenly distributes heat without causing damage to your hair. It also works to eliminate static electricity, reduce frizz, retain moisture, and leave your locks smooth and shiny. Now that we have understood how a curling iron functions and how it affects your hair, let's scroll down to the list.
13 Best Dual Voltage Curling Irons
Both a hair straightener and a curling iron rolled in one; this 2-in-1 combo will make all your hair styling dreams come true! This 1-inch nano titanium styling tool features nanosilver and tourmaline technology and includes a single temperature setting that will give you sleek or bouncy hair in minutes. It is a dual voltage flat/curling iron, which means it can be used anywhere in the world. All you need is a suitable adapter plug that works in the country you're visiting. This travel hair dryer features a single push button that allows you to switch between 2 different styles without any hassles.
Pros
Compact and portable
Includes a heat-resistant carry case
Maintains constant temperature at 374°F
Easy-to-flip switch to shift between 2 styles
Heats up quickly
Cons
May not defrizz your hair
This dual voltage curling iron allows you to style your hair anywhere you want! Yes, that's right. It can be used in any country if you have the correct adapter plug for that place. It features tourmaline and ceramic technology that not only helps give you envious curls but also eliminates static frizz and protects hair from heat damage. The 360° swivel cord prevents the wire from entwining itself, while the auto-off feature switches off the device after 60 minutes. With an adjustable temperature ranging from 140 – 430°F and 30 heat settings, this rose gold curling iron can be used to achieve different types of curls — from defined to soft beach waves.
Pros
Suitable for all hair types and textures
1.25-inch triple ceramic coated barrel
Automatic shut off after 60 minutes
Non-slip grip ergonomic handle
LCD screen displays the preferred temperature setting
Reduces frizz
Suitable for dry hair
Heats up to the highest temperature in 30 seconds
Cons
This dual voltage travel curling iron will be your go-to styling tool when you're living out of a suitcase! It is medium-sized, has a 100-240 V dual voltage feature, and comes with a stylish carry bag, making this mini flat/curling iron the perfect travel-friendly product. Popular among professional hairstylists, this 2-in-1 styling tool heats up quickly and evenly to help you achieve super-sleek, straight hair or lustrous waves, without causing any heat damage to your fragile hair. It has an additional feature of a constant temperature setting that ranges from 360°F to 420°F and a tangle-free cord.
Pros
Even heat distribution
Travel-friendly
360° swivel cord ensures hassle-free use
Includes a diamond pattern carry bag
One push button to shift from straightening to curling settings
Available in black and white colors
Cons
Get the curls of your dreams with the BLUETOP 2-In-1 Hair Curler And Straightener! This 2-in-1 styling tool will help you achieve either soft curls or a silky, sleek look in a matter of minutes. It features an adjustable temperature and heat setting, a 360° swivel power cord, an LCD screen that displays your chosen temperature, and heating technology that heats the tool in just 15 seconds. It uses smooth ceramic plates that help reduce frizz while lending you soft and shiny hair that lasts all day long. It is a universal voltage tool that can be used in any country with the correct plug adaptor.
Pros
1-inch ceramic barrel
Heats up quickly
8-ft long 360° swivel cord
Smoothes out frizz
60-minutes auto shut-off button
Adjustable temperature
Cons
May be a little tricky to use initially
'Good things come in small packages', you have probably heard this a million times. And it holds true for this Slim Mini Hair Curler by CkeyiN. It might be small, but don't be fooled by its size. This dual voltage curling wand is like your regular ceramic-coated hair curling tool but with a slim 9 mm barrel and an insulated tip, which makes this hair curler comfortable to hold and convenient to use. This mini travel-friendly curling wand heats up quickly and gives you gorgeous curls. All it takes is 30 seconds for the tool to reach the highest temperature. It also comes with a heat-resistant glove that can save you from burns.
Pros
360° swivel cord
Heats up in 30 seconds
Anti-scald design
Slim, compact, and portable
Adjustable temperature setting
Suitable for all hair types and textures
Recommended for men and women
Cons
Thin barrel allows for curling only small sections of hair at a time
If you thought short-haired women could not have ringlets or waves without the help of a professional stylist, you're wrong. This Mini Curling Iron by inkint works like magic on short hair and bangs. It features 1-inch ceramic-coated plates that create beautiful curls and lends your mane a shiny texture. It heats up to 356°F in 60 seconds and ensures even distribution of heat, which minimizes potential damage to your hair. Aside from that, the small barrel feature and the anti-winding power cord make this curling iron easy to hold and maneuver. It is perfect for at-home use, and thanks to the dual voltage feature, it can also be used in any country.
Pros
Ceramic-coated barrel reduces hair damage
Evenly distributes heat
Heats up to the highest temperature in 60 seconds
360° swivel power cord
Suitable for short or thin hair
Recommended for kids and adults
Cons
May not be best suited for long hair
Don't forgo your hairstyling routine just because you are traveling! This 2-in-1 combination of a curling iron and hair straightener can be used anywhere in the world if you have an appropriate adapter plug of the country you are planning to visit. This gold styling tool features a concave and convex plate heating surface with tourmaline technology that helps in the even distribution of heat. This, in turn, eliminates frizz, reduces damage, and helps give your hair a smoother and silkier finish. It is compact and lightweight and comes with a storage pouch and a heat-protectant glove.
Pros
Titanium plate technology reduces hair damage
Helps you achieve frizz-free and shiny hair
4 adjustable temperature settings
360° swivel cord
Travel-friendly
Includes a pouch and a glove
Cons
May take longer to curl your hair
Get salon-style voluminous curls at the comfort of your home or the hotel that you are staying in, with the help of the MaikcQ Rotating Curling Iron. A combination of a brush and curling iron, this tool heats up in 30 seconds at a maximum temperature of 410°F; while the high-quality nylon bristles and anti-scald design prevents overheating. This auto-rotating curling iron works well for medium to long hair to create looping or defined curls and soft beach waves. The barrel is coated with ceramic tourmaline technology that helps retain moisture and eliminates static to give you frizz-free and shiny curls that last through the day.
Pros
1.25-inch auto-rotating barrel
Anti-scalp nylon bristle brush
Adjustable temperature
LCD screen
Dual voltage and portable
360° no-tangle swivel cord
Cons
Hair could get tangled while curling
From ringlet curls to retro waves, you can curl your hair in a multitude of ways with this dual voltage curling iron set! It comes with 5 barrels of varied sizes, ranging from 0.5 to 1.25-inches. Each barrel features ceramic tourmaline technology that helps seal moisture in your hair, cuts down frizz, and gives you smooth and shiny curls. It has the ability to heat up in just 60 seconds, while the 5 temperature setting feature makes this curling iron ideal for all hair types and textures. Additionally, this set includes 2 hair clips, a protective glove, and a travel case.
Pros
5 easy-to-interchange barrels
LCD screen stops flashing once the desired temperature is achieved
60-minute auto shut off function
UL certified 8-feet fully swivel cord
Thermally insulated tips
Heats up fast and evenly distributes heat
Includes a stand to hold the curling iron
Cons
Hands down, this is one of the best automatic dual voltage curling irons out there, and for good reasons! It features tourmaline ceramic glaze technology that releases millions of negative ions to give you silky-smooth hair sans static and frizz. It heats up to its maximum temperature at 430°F in just 30 seconds, all while the intelligent constant temperature technology ensures that the temperature does not change so as to avoid hair damage. What's more? It also includes elastic silicone teeth at the base of the barrel that prevents hair from getting tangled and a dual-direction rotation feature that helps you style your hair the way you want with just a press of a button.
Pros
Ionic technology for smooth and frizz-free results
Automatically shuts off after 60 minutes
360° swivel cord
LCD shows the preferred temperature setting
Includes heat-protective glove
Thermally insulated tip
Auto-rotating positioning tooth
Cons
May not be suitable for short hair
May not work well for thin hair
If you have limited space in your backpack but you want to carry your curling iron with you, what you need is this dual voltage hair styler by Parwin Pro Beauty. This 5-in-1 curling iron set comes packed in a travel case for secure storage and convenient portability. All the barrels are diamond ceramic tourmaline-coated and come in different sizes, allowing you to style your hair in various ways. All while also lending your hair a smooth and frizz-free finish. It can heat up to 430°F in just seconds, which helps you quickly achieve your desired hairstyle on those busy days. The set also includes a glove that protects your hand from burning.
Pros
Tourmaline ceramic technology
Interchangeable barrels
60-minute auto shut-off function
8-feet 360° swivel cord
Includes a heat-resistant glove and 2 hair clips
Comes with a travel case
Cons
The ends of the barrels do not have a cool tip
Expensive
The fashionista in you will jump with glee when you take a look at this stunning, rose gold dual voltage curling iron. It comes with a ceramic surface allowing hair to glide effortlessly while styling. The ergonomic design handle and wide plates ensure a smooth curling experience. It also features an advanced MCH ceramic heater, which enables the device to reach its highest temperature of 450°F in only 30 seconds. A perfect gift for yourself and your loved ones, this curling iron comes packed in a presentable gift packaging and a heat-resistant glove. 
Pros:
100-240 V dual voltage
6ft long 360° swivel cord
LCD temperature display
Ceramic easy-glide surface
180°F – 450°F temperature range
Anti-scald insulated wand tip
60-minute auto shut-off function
Cons:
Hair may get tangled while curling
Your new traveling buddy is here! Look your best no matter where you are with this 2-1 travel iron. It doubles as a straightener and curler to give your silk, straight tresses, or bouncy, luscious curls in minutes. It features a 360 swivel° cord for a smooth experience and heats up to 450°F in under 30 seconds. It is made of tourmaline and ceramic plates to ensure hassle-free styling and comes in travel-size to accompany you on all your adventures.
Pros:
360 swivel° cord
Lightweight and compact
Reduces frizz and enhances shine
Heats up to 450°F in 30 seconds
Automatic temperature control 
Cons:
Some may find the wand too short
That was our list on the 13 best dual voltage curling irons. Read on to learn more about this versatile device and how to settle on one that is best suited for your tresses.
How To Choose A Dual Voltage Curling Iron 
Dual voltage curling irons come with different barrel sizes. Consider your hair length and the hairstyle you want to achieve before you make your pick. For those with short hair or who wish to have tight curls, 1-inch barrels or smaller will do. If you have long hair and want to get beach waves or loose curls, opt for a bigger barrel. These barrels can go up to 2 inches wide.
Curling irons are generally made of materials like chrome, metal, Teflon, ceramic, or tourmaline. Though metal and chrome are cheaper, investing in a curling iron made of ceramic or tourmaline plates would be the best choice for your hair. They counter the positive ions released by your hair with negative ions and ensure hair is left feeling smooth, silky, and frizz-free.
We are all aware of the heat damage caused by styling tools. Some curling irons do not offer different temperature settings or even temperature distribution. In the long run, this could make hair dry, brittle, and susceptible to breakage. When you buy a curling iron, ensure it has different temperature settings with even distribution so you can choose a setting that works for your hair.
Technology has come a long way, and you can find many useful features in a dual voltage curling iron to make your styling experience better. These include features such as automatic shut-off, long swivel cord, insulated wand tip, a wide LCD screen, and more. Choose curling irons that have most or all of these features to guarantee hassle-free styling.
How To Use A Dual Voltage Curling Iron

Step 1 – Protect your hair with a heat-protection product.
Step 2 – Section your hair in equal portions.
Step 3 – Hold the wand vertically with the narrowest end pointed down and wrap a hair section around the wand.
Step 4 – Hold it for 5-10 seconds before you unwrap it.
Step 5 – Clip it up and set it with hair spray for a longer hold.
If you are a frequent traveler who loves to stay stylish no matter where you are, dual voltage curling irons are made for you. While it is hailed as one of the best travel-friendly hair curling tools, it is excellent for home use, too. While picking one that is best suited for you, ensure it comes with multiple features such as ceramic plates, different temperature settings, auto-shutoff feature, and a 360°swivel cord so that you can style your hair effortlessly. We hope that our list of 13 best dual voltage curling irons was of help and wish you good luck in your hairstyling journey.
Recommended Articles
The following two tabs change content below.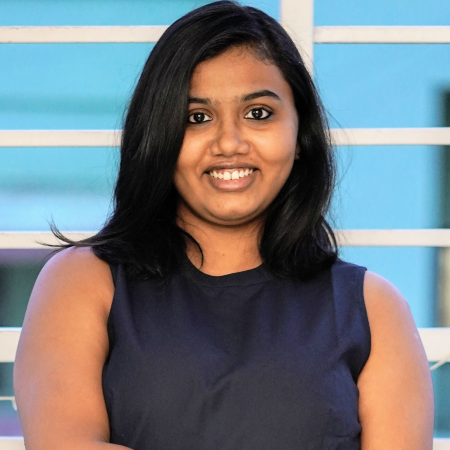 Mayuri J. Ravi is a content writer and journalist and holds a Post Graduate Diploma in Print Journalism. Her love for writing and desire to influence people for the better with her stories led her to pursue a career in this creative and dynamic field. She creates engaging content on a wide range of topics, such as beauty, fashion, and wellness. She is an ambivert and an avid foodie who also loves reading, dancing, and baking.