5 Best Duochrome Eyeshadows For Dazzling Eyes In 2023
Add vibrant colors and accentuate your eye makeup with long-lasting shadows.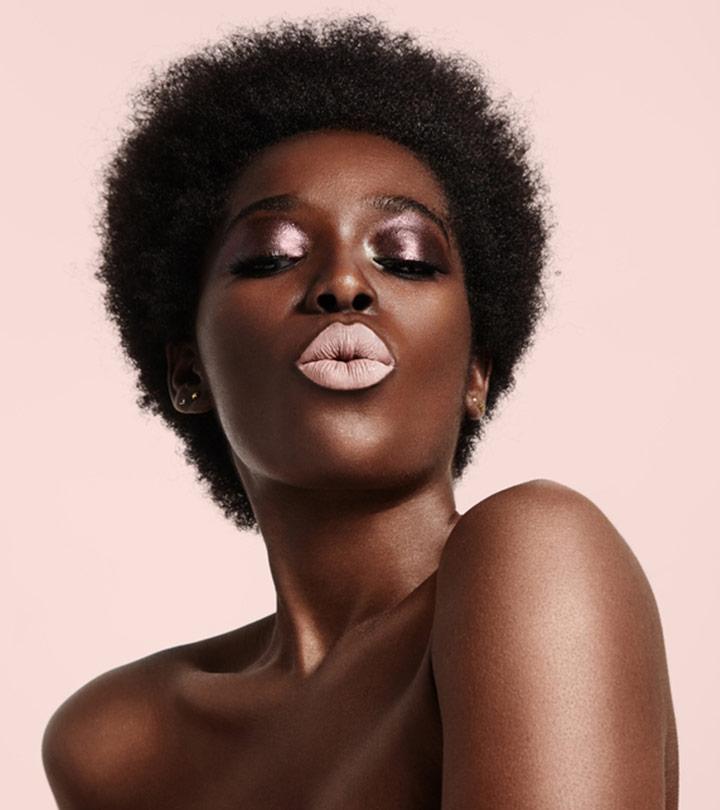 Eyeshadows have never been out of trend but instead have seen a lot of evolution, from matte to dazzling shades. These palettes have a shimmery effect that can work for any party you plan to attend. It means that after application, the color changes based on how the light hits your face. The best duochrome eyeshadows can be the next one on your beauty shopping checklist as they are here to stay.
The depth and the colors are multidimensional and are guaranteed to catch anybody's eyes due to the light's reflection. We bet you might have heard about this trend doing the rounds through influencers and celebs who are killing the game. Your makeup kit needs this eyeshadow to help you slay wherever you want to go. So, what are you waiting for? Take your pick!
What Is Duochrome Eyeshadow?
Duochrome eyeshadows are unique because when applied, they can appear in 2 different colors depending on how the light hits your eyelids. Since they change color because of how they reflect light, these pigments are a must-have in your makeup bag if you like a multi-dimensional finish. Blendable and richly pigmented, these eyeshadows are a popular favorite when you want to add texture and depth to your look.
Top 5 Duochrome Eyeshadows For A Glamorous Makeup Look In 2023
Say hello to a gorgeous, flawless look with this duochrome eyeshadow palette with 18 blendable matte and shimmer shades. Whether you are trying to make your eyes pop or are getting creative with a smokey eye, these eyeshadows are long-lasting and easy to apply. This highly pigmented eyeshadow palette is made of safe, high-quality ingredients and will effortlessly take you from an early morning staff meeting to late-night cocktails with your friends without caking up or requiring regular touch-ups. If you are still unsure about purchasing, you can check out a review of this product on YouTube.
Pros
Hassle-free application
No smudging or fading
Blendable and smooth finish
Cruelty-free
Cons
Might not be best suited for those with darker skin tones

Pro Tip

Before applying the product, dab your eyelids with an eye cream or primer to keep them moisturized and minimize creasing.

Price at the time of publication: $19
If you love glitter, glamour, and your fair share of drama, these shimmery duochromes eyeshadows are just what your makeup bag needs. Highly pigmented, with rich, beautiful color, these eyeshadows deliver incredible glossy luster to your eyelids with the perfect mix of pearl and bronze hues. Lightweight and long-lasting, these eyeshadows have a soft, smooth texture that makes application a breeze. What's more, this high-end product can double up as a highlighter and can also be used to get creative with hair and body art.
Pros
Waterproof and long-lasting formula
Blendable and richly pigmented shades
Good color payoff
Cruelty-free
Cons
Some might find the scent of these eyeshadows a bit strong.

Pro Tip

Achieve a matte finish by applying a small amount of pressed powder on your lids after using the eyeshadow.

Price at the time of publication: $6.99
Mystical and ethereal, this gorgeous duochrome pressed eyeshadow palette will transport you to an enchanting destination with its beautiful mix of colors and fresh, dreamy scent. This palette contains a vibrant blend of bold, creamy mattes, luminescent pops of mystical shades, and an exclusive highlighter, which can be mixed to create a high-impact, long-lasting finish. The formula is infused with rose quartz powder to add some healing energy to your makeup so you can walk out feeling calm and confident.
Pros
Blendable and easy to apply
Infused with rose quartz powder
Highly pigmented and long-lasting
Fresh, dreamy scent
Cons
Some might find the texture of these eyeshadows a bit too creamy.
Price at the time of publication: $109.95
If you're looking for a vibrant eyeshadow that glides on beautifully for a holographic, multi-color, multi-dimensional effect, your search ends here. This Stila duochrome eyeshadow gives your eyes a sheer, dramatic finish with a high color payoff and long-lasting wear. Shimmer and sparkle with style, either using this eyeshadow alone or as part of an elaborate smokey eye. Suitable for all skin types, this glitter eyeshadow liquid with its unique formulation is easy to use and is an instant favorite with those who try it.
Pros
Easy to apply and quick-drying
Long-wear formula
Ideal for daily use
Suitable for all skin tones
Cons
Some might find this eyeshadow a bit difficult to remove.
Price at the time of publication: $24.0
Skip the expensive appointment with your professional makeup artist and use this drugstore duochrome eyeshadow palette with 20 richly pigmented shades that will give you an eye look to set you apart from the crowd. This palette contains 16 clay-powder matte shades and 4 lustrous, duochrome eyeshadows highly blendable with excellent color payoff. If that was not all, the portable size makes it convenient to carry this in your handbag for quick touch-ups when you're on the go.
Pros
Made with naturally-derived ingredients
Soft, powdery texture
Long-lasting and easy to blend
Travel-friendly
Mix of matte duochrome eyeshadow shades and 4 duochrome pigments
Cons
Some might find these eyeshadow shades a bit light.
Price at the time of publication: $8.95
Now that we've had a look at our pick of the 5 best duochrome eyeshadows in 2023, let us look at some things to consider when picking the right eyeshadow for your look.
How to Choose And Use Duochrome Eyeshadows
When picking a duochrome pigment, the first thing to consider is to pick a color that suits your preference, skin tone, and style. For a more professional and subtle look, choose a neutral color that adds a classy finish to your look. Want to get creative? Pick a vibrant color with a bit of glitter thrown in for some extra sparkle.
Here the choices are between a soft, powdery eyeshadow and a liquid or creamy eyeshadow. While the former is easy to blend, creamy and liquid eyeshadows last longer. Both textures produce a beautiful, striking effect, and the choice comes down to which one you are more comfortable using.
A quick look at the ingredient list will tell you volumes about the product you're about to pick and will help you identify if there are any ingredients that you might be allergic or sensitive to. Steer clear of eyeshadows that have parabens and nasty chemicals that might have long-term detrimental effects. If you're avoiding products that contain animal-derived ingredients, check the label to make sure it is marked as vegan and cruelty-free.
How To Use Duochrome Eyeshadows
Step 1 : Use a flat shader brush to smudge a highlighter along the upper lash line.
Step 2 : Smudge your duochrome eyeshadow onto the lower lash line and blend.
Step 3 : FInish up with an eyeliner and a dash of mascara.
Step 4 : For best results, use a makeup setting spray to ensure your eyeshadow doesn't crease.
You can never go wrong with Duochrome eyeshadows! These eyeshadows give a shimmery effect and appear in two different colors completely depending on the way the light hits the eyeshadow during the day. There are many duochrome eyeshadows available in the market that come in highly pigmented eyeshadow palettes. These eyeshadow shades are super blendable and provide a smooth finish. The duochrome eyeshadow palettes do not smudge or fade and provide seamless coverage. However, you should avoid duochrome eyeshadows that come with an unpleasant smell. Make sure to also avoid the ones that do not glide on smoothly and create a mess during the application.
Why Trust Stylecraze
Chaitra Krishnan enjoys curating lists about the best makeup products in the market and conducts extensive research before handpicking each one. In this post on the best duo-chrome eyeshadows, she lists highly pigmented products that change color when touched by light. Along with detailed descriptions of each product, the article also includes a buying guide that extensively describes the factors one must consider before choosing an eyeshadow.
Frequently Asked Questions
Does Duochrome eyeshadow suit green eyes?
Yes, the right duochrome eyeshadow shades suit green eyes perfectly. Shades of pinks, purples, and mauves suit green eyes the best.
What is a Duochrome eye test?
The duochrome or bichromatic test is commonly used to check the best vision sphere during monocular refraction.
What is the difference between duochrome and metallic eyeshadow?
While duochrome eyeshadows appear as two colors, depending on the light exposure, metallic eyeshadows are a single metallic finish such as gold or silver.
Is duochrome eyeshadow cruelty-free?
The cruelty-free factor is a brand decision, and duochrome eyeshadows may or may not be cruelty-free.
How do you apply duochrome eyeshadow?
Apply a thick layer of black eyeshadow to your lids, blend it smoothly, and then apply the duochrome eyeshadow for the best results.
Can I use expired duochrome eyeshadow?
No. Do not use expired duochrome eyeshadows on your skin to prevent adverse effects.
Recommended Articles
The following two tabs change content below.