11 Best Earplugs For Sleeping Through The Night
Have the most sound sleep ever to cancel unnecessary noise and complete your beauty sleep.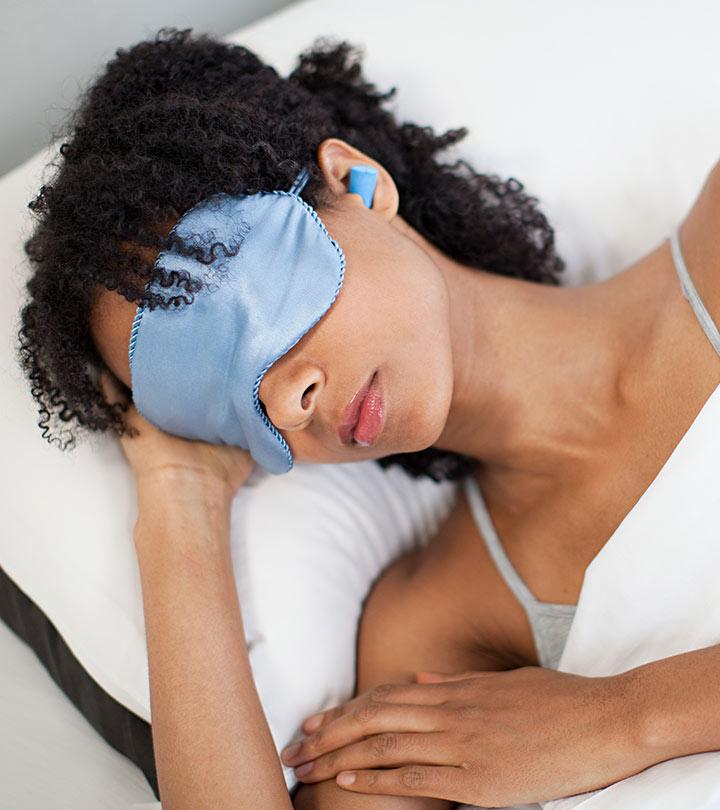 Uninterrupted sleep is extremely important for your health. An adult body requires about eight hours of uninterrupted sleep for the body to rejuvenate fully. This is why we have created a list of the best earplugs for sleeping that you can have right now because getting enough sleep can be cumbersome at times. With these earplugs in place, you will not be disturbed by any external noises, and therefore, you will be able to wake up fresh. So, gone are those days when your blissful sleep was getting disrupted by dogs barking outside your house or snoring noises. You can now block them all and have an excellent sleep. These earplugs come in various shapes and sizes, and they fit snugly in the ears. So, you can choose the ones that fit right for you. Made of silicone, foam, and wax, these earplugs can be ordered from Amazon easily. So, understanding their extreme importance, we have prepared a list of the 11 most effective earplugs that you can opt for in this article. Now, go ahead and check it out!
11 Best Earplugs For Sleeping
If you're looking to have a good night's sleep, then these earplugs are a must-have. They are bell-shaped to fit comfortably in your ear, ensuring they don't fall out at any point in the night. They have been tested and found to reduce noise effectively. Not only are they great to get a good night's sleep, but they're also perfect if you're heading off for a concert or a loud party and want to protect your ears. They are made of memory foam that will take the shape of your ear canal, thereby ensuring a snug fit so you can wear it for longer. They come with a travel-friendly case so you can carry them around wherever you go with ease. Watch this YouTuber's honest review to get a better idea about the product and its features.
Pros
Made of memory foam
Comes with a travel-friendly case, so it is easy to carry around
Cons
These are firm making it hard to fit into the ear
USA's original and top ear plugs come in a pair of 12. Made of moldable silicone, these earplugs are designed to fit comfortably into your ear and can be used even underwater. They are non-toxic and non-allergenic earplugs, so you can wear them without worrying about safety.
Pros
Multi-use earplugs
Carries a noise reduction rate of 22 decibels
Cons
Is slightly more expensive than other earplugs
These foam rubber earplugs are dense and effective at blocking out noises. They come in a mini zip lock pouch so you can neatly tuck them into your bag and carry them around with you wherever you go. It fits snug, ensuring optimal sound blockage, so you are guaranteed quietness to sleep in. This video will give you a better insight into the product.
Pros
Affordably priced
Fits really well once in the ear
Cons
Ends are not rounded, so getting it into the ear is harder.
These silicone earplugs can be worn for long periods, and you will not experience any itching or pressure. Their ergonomic design adapts to the shape of the ear, ensuring it fits into your ear comfortably and without pressuring the ear. These earplugs are reusable and, although expensive, are good value for money.
Pros
Reusable earplugs
Ergonomic design
Cons
More expensive than other earplugs
These bell-shaped earplugs are made from good quality polyurethane foam, therefore, delivering maximum comfort to the wearer. It is made of smooth, soil-resistant material so you won't have to worry about dirt build-up. It is easy to fit into the ear and will not back out of the ear canal. It comes in a trendy bright orange color and is affordably priced. Watch this video for a thorough understanding of the product.
Pros
Inexpensive
Prevents dirt build-up
Cons
Are not individually packed
Made from extra-soft lightweight silicone, these earplugs are ideal for side sleepers as they fit into the ear canal. The best part of these earplugs is that they come in different sizes so you can wear the one that best fits your ear. They come with a detachable cord making them easy to keep track of. While it doesn't block out all the noise, it is effective in blocking out disturbing sounds. Its ergonomic shape gently seals the ear for maximum comfort.
Pros
Comes with a detachable cord
Ergonomically shaped
Cons
Does not block out all the noise
These earplugs are made from Comfy Cush Comfort Foam that apply very low pressure on your ear canal. These versatile earplugs effectively block out noise. They are highly recommended by doctors and have a noise reduction rate of 32 decibels. They can easily be adjusted into the ear and will not fall out. They are soft so your ear canal will not be stretched.
Pros
Malleable and soft
Fits into the ear with ease
Cons
Can be a bit large when first inserted into the ear canal
These state-of-the-art earplugs are fitted with the latest cutting edge attenuating filters that can reduce noise level without affecting sound fidelity. They have a transparent outer shell, so they are barely seen. They come with a pocket-size portable case making them easy to carry around.
Pros
Have attenuating filters
Sleek design
Cons
Does not cancel out noise completely
These noise-canceling earplugs strike the perfect balance between comfort and performance. They are moldable and, therefore, take the shape of your ear canal to block out noise effectively. They have no long ends sticking out, so it is perfect if you sleep on your side. 
Pros
Can be molded to take the shape of the ear
Fits all ear sizes
No long ends poking out
Cons
These earplugs are designed very differently and come with cotton wrapped around the plug. Gently rolling them before putting them into your ear will ensure maximum comfort. They properly seal up the ear canal, ensuring you can catch up on all the beauty sleep you missed because of noise.
Pros
Malleable
Comfortable as it takes the shape of the ear
   Cons
Unlike other earplugs, these earplugs are designed to be smaller and fit better for small and sensitive ear canals. These bell-shaped earplugs are skinned and tapered, thereby providing the utmost comfort to wearers. They are soft and cancel out almost all noises. These earplugs are perfect for light sleepers who have trouble staying asleep. They can be worn for several hours, and you will not feel like your ear canal is being stretched because of its super soft material.
Pros
Made from super soft material
Very comfortable for people with small or sensitive ear canals
Cons
The shiny outside coating may stick to the skin
Best Earplugs For Sleeping
In this section, we will see what makes an earplug suitable for use while sleeping.
The best earplugs to wear when sleeping are the ones that don't make your ear canal feel stretched.
If you are a side sleeper then you will need to choose an earplug that doesn't stick out at the sides.
Most importantly, the earplug you choose should not allow wax build-up.
Things To Keep In Mind While Choosing An Earplug
Here are a few tips to keep in mind while choosing an earplug: 
When choosing an appropriate earplug, it is important to keep in mind the size of your ear canal. If your earplugs are too big, then they could keep slipping out and hurt your ear.
The other thing you must keep in mind is whether you want to block your ear or just cover it. Accordingly, you can choose an earplug that suits your needs.
Earplugs for Sleeping: Common Designs and Characteristics
Let's take a look at the common designs and features:
Most earplugs sold today are made from foam, silicone, and wax.
While some may come in different sizes, others usually come in one size fits all.
The noise reduction rate of each will also differ. The higher the noise reduction rate of the earplug, the better it will be at blocking out noises.
Health Risks For People Who Sleep With Ear Plugs
Now let's look at the health risks for people who use earplugs:
Using earplugs while sleeping is generally safe and poses little danger. However, in the long run, daily use can cause wax build up in your ear.
It's important that you use clean earplugs and insert them into your ear using clean hands. Do not jam the earplug into the ear; instead, gently roll it in.
The build-up of earwax might result in conditions such as tinnitus, cough, and dizziness. Visit your Ear, Nose, and Throat doctor regularly to scout out build up and to avoid falling ill.
Note: If you experience any pain or discomfort, then immediately see a doctor or a medical practitioner.
Why Trust StyleCraze?
Shreya Vishwanathan, the author of this article, is a health and fitness enthusiast who firmly believes that having an uninterrupted sleep is very important for your health. To enjoy uninterrupted sleep, she prefers using earplugs for sleeping and recommends them to others too. Her list has been carefully reviewed by her to help readers make the best pick.
Frequently Asked Questions
What are the best earplugs to sleep in?
When choosing a suitable earplug, it is important to keep in mind your own needs. If you're someone who sleeps on their side, then you will need an earplug that has no side ends that poke out. If you have a smaller or more sensitive ear canal, then look for an earplug designed to suit smaller ear canals. Generally, earplugs made from silicone or wax tend to be the most recommended.
Is it OK to wear earplugs to sleep?
Earplugs can be worn to achieve better-quality sleep. If you wear earplugs to bed, then make sure you see your doctor regularly to keep wax build-up in check.
Are there any earplugs that block all noise?
Yes, there are many earplugs available in the market and on Amazon that are effective at blocking out all noise so you can achieve better-quality sleep.
What earplugs do doctors recommend?
Doctors recommend ear plugs that efficiently reduce noise, offer a good night's sleep, and protect your ears.
What earplugs block the most sound?
The Ear Plugs AMAZKER Bell-Shaped blocks loud noise at home and even when you are traveling.
How many times can you reuse foam earplugs?
Foam earplugs are mostly for one-time use. You may want to reuse it another time but not more than twice.
Can earplugs damage your ears?
Yes, if you use earplugs a lot, they might push the ear wax deeper into your ear canal and create a buildup. This may turn into temporary hearing loss as well.
Do earplugs block out snoring?
Yes, many earplugs block out snoring completely.
Are ear muffs better than earplugs?
Ear muffs are more snug fitting whereas earplugs are more suitable in very loud workplaces or parties as they offer complete noise cancellations.
Recommended Articles:
Best Anti-Snoring Devices For A Good Night's Sleep
Best Pillow Mists That Really Work For A Peaceful Sleep
Best Cooling Pillows For A Good Night's Sleep
Best Face Shields For Extra Protection While Traveling
Best Knee Pillows For A Good Night's Sleep