Top 10 Eczema Creams – Best of 2020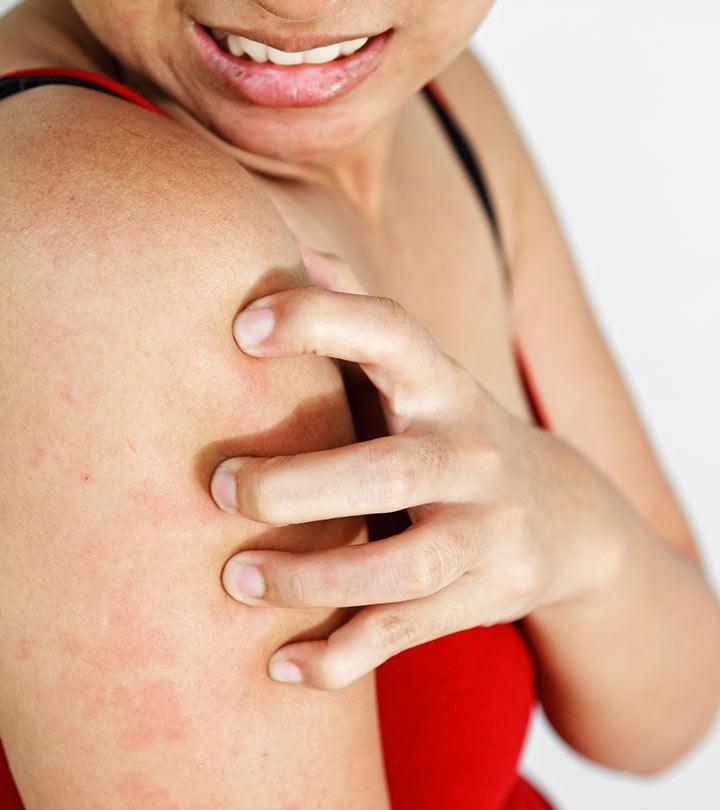 Has eczema made your skin itchy, flaky, and irritated? Eczema is a super irritating condition, and if you think you are suffering alone, push away that thought. Because about 3% of the global population suffers from eczema (over 150 million people!) (1).
Dermatologists often recommend using nourishing lotions and moisturizers to control flare-ups and repair the moisture barrier of your skin. Here are the top creams and lotions you can buy to calm your skin down.
Best Eczema Creams – The Top 10
Product Claims
This product claims to maintain the moisture levels of your skin, which is critical for eczema treatment. It is recommended by dermatologists and is clinically proven to provide relief from symptoms of eczema, such as dryness, itchiness, and redness.
Pros
Approved by National Eczema Association
Dermatologically tested
Fragrance-free
No steroids
Hypoallergenic
OTC product
For daily use
Cons
None
Product Claims
This cream contains essential ceramides that help in restoring the moisture balance of your skin. Its unique MultiVesicular Emulsion technology provides 24-hour hydration to your skin. It contains hyaluronic acid to provide additional nourishment.
Pros
Dermatologically tested (and recommended)
Gentle on skin
Approved by National Eczema Association
Fragrance-free
Cons
None
Product Claims
This product works both for children and adults. It is clinically proven to provide you with 24-hour hydration. It relieves itching and dryness caused by eczema. It is absorbed quickly. This cream contains colloidal oatmeal, licorice root extracts, and ceramide-3. It strengthens the moisture barrier of your skin.
Pros
Can be used on infants (as young as 3 months)
Keeps you flare-free for 6 months
Steroid-free
Fragrance-free
ConsTube packaging (a bit tough to squeeze out the cream)
Product Claims
This lotion is specially formulated to treat eczema. It claims to protect your skin and relieve itching and irritation by locking in moisture and rehydrating the skin. It has moisture-binding colloidal oatmeal that calms your skin and protects it. It is very lightweight and gets absorbed into the skin easily.
Pros
No lanolin, artificial dyes, and fragrance
No parabens
Suitable for body and face application
Suitable for infants and adults
Cons
None
Product Claims
This cream not only helps in calming eczema but also relieves symptoms of psoriasis, dermatitis, and related skin issues. It is free of irritants and leaves your skin feeling soft and smooth. This is a dermatological formulation and non-greasy. It is meant for everyday use and can also be applied to infants.
Pros
Developed by dermatologists
Soap-free
Fragrance-free
No added colors
Doesn't contain propylene glycol and lanolin
Cons
None
Product Claims
This product relieves skin irritation and itches caused by eczema and other similar skin issues. It contains colloidal oatmeal, an ingredient designated by the FDA, shea butter, and allantoin. These ingredients keep the skin moisturized and restore the protective barrier. It also contains licorice root and white tea extracts that keep away environmental aggressors.
Pros
No artificial color and fragrance
No alcohol and parabens
No lanolin, mineral oil, and phthalates
Safe for sensitive skin
Cons
None
Product Claims
This is a 16-in-1 moisturizing cream that heals extremely dry, cracked, and itchy skin. It contains natural and organic ingredients that include colloidal oatmeal, hemp seed oil, cocoa butter, and more. It soothes eczema, skin rashes, hives, psoriasis, dermatitis, and similar skin conditions. It keeps your skin moisturized for up to 12 hours.
Pros
pH balanced
Alcohol-free
Natural ingredients
Cruelty-free
Steroid and paraben-free
Cons
None
Product Claims
This is a plant-based product and contains natural ingredients to heal cracked and extremely dry skin. It soothes symptoms of eczema and penetrates the skin layers quickly, providing instant relief. It repairs and rejuvenates the moisture barrier of your skin and prevents flare-ups.
Pros
Natural ingredients
No artificial fragrance and colors
Cruelty-free
No mineral oils and petrolatum
Cons
The herbal smell can be overpowering for some.
Product Claims
It contains colloidal oatmeal that restores your skin's hydration levels and protects it from irritation. It has a RELIPID formula that contains an emollient, humectant, and lipid blend. This cream helps your skin retain moisture. It has an extremely gentle formula and can be used on infants as well as older people.
Pros
Approved by National Eczema Association
Antibiotic-free
Fragrance-free
Steroid-free
Restores healthy skin in 3 days
Cons
A bit greasy
Product Claims
This cream contains 41% petrolatum that doesn't restrict the flow of oxygen to your skin, thus helping in fast healing. It is clinically proven to heal cracked skin, eczema, chapped lips, and dry feet and heels. It contains glycerin that further nourishes the skin and keeps it hydrated.
Pros
Doesn't contain mineral oil, panthenol, and lanolin
Suitable for all skin types
Recommended by dermatologists
Cons
Contains petroleum jelly (not suitable for those who are allergic to it)
Slather your skin with any of these luscious creams and lotions and keep dryness out. All these products pack a powerful punch of hydration and moisturization that will keep your skin happy. Pick any of these and give it a go. Don't forget to let us know whether your skin loved it or not in the comments section below.
References
1. "Atopic Dermatitis..", Annals of Nutrition & Metabolism, US National Library of Medicine
Recommended Articles
The following two tabs change content below.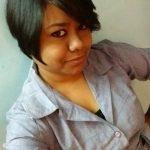 Latest posts by Ramona Sinha (see all)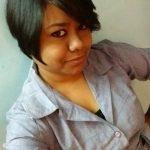 Ramona Sinha
Ramona has a Master's degree in English Literature. She believes that beauty begins with a good skin care regimen and is on a mission to eliminate all toxins from her routine. She helps readers select products and ingredients specific to their skin type and gives out tips to keep their skin healthy in a natural way. When Ramona is not working or experimenting with a new skin care product or ingredient, her books and a passion for music, good food, and traveling keep her busy.