7 Best Electric Heated Blankets in 2020 [Reviews + Buyers Guide]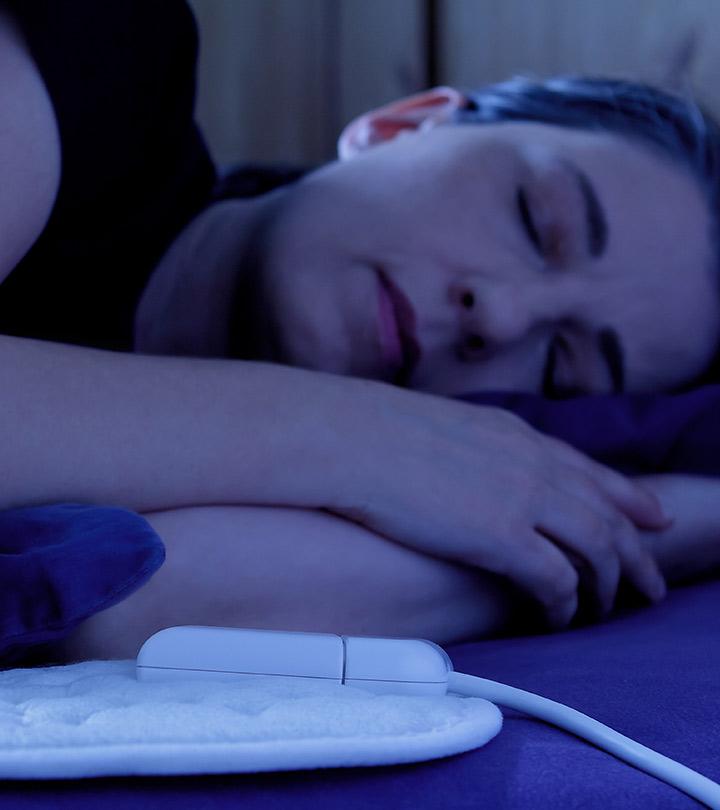 Nothing burns like the harsh cold weather. Despite putting on layers of sweaters and a good number of duvets, you find that the cold is only turning harsher. If this situation sounds familiar, we have good news for you. You can now frostbite-proof your bed by picking one of the best electric blankets.
Electric blankets are especially useful for people who live in colder regions or those who shiver even at room temperature. These blankets work well for those who don't want to turn up their central heating system. You can throw one of these electric blankets on your couch and binge-watch your favorite series or wear them and lounge around in your living or garden area without having to alter the thermostat in your home. This way, you will be able to save on your electricity bill.
The best part about an electric blanket is that it doesn't have to function all night long; all you need to do is to ensure that your bed is warm enough before getting in. Also, it doesn't have to be used in winter alone as it comes with multiple heat settings.
If you are looking to buy an electric blanket for your home, take a look at our 7 best electric blankets along with the detailed buying guide, types, and FAQs.Before we get to the list, we need to understand how an electric blanket works and why to use one.
What Is An Electric Blanket? How Does It Work?
An electric blanket is made of heavy material with an integrated wiring system that provides warmth through heated coil wires. It usually has a control unit that adjusts the heat levels. Generally, electric blankets need to be plugged into an electrical outlet. Most blankets come with at least three heat levels – low, medium, and high. The heat levels can be controlled through an attached remote. A majority of electric blankets are made for double or king-sized beds.
Much like heating pads, electric blankets have insulated wires that are inserted into a fabric that produce heat when they are plugged in. The temperature control unit, which is situated between the blanket, manages the heat levels. Some electric blankets also use carbon fibers that are less bulky compared to the regular electric blankets. You can also purchase blankets that come with rheostats that regulate the heat by managing body heat and blanket temperature.
What Is Thermoregulation?
Thermoregulation is a process that allows your body to maintain its internal temperature, even when the surrounding temperature is different. It helps you to adopt the surrounding temperature as your own body temperature, thus avoiding the need for internal temperature adjustment. The average person has a core temperature between 98°F (37°C) and 100°F (37.8°C) but, if your body temperature falls down, you can use artificial ways like an electric blanket to shoot it up.
Why Use An Electric Blanket?
Using an electric blanket is a smart choice as it can save you a significant amount of money. This is because it restricts you from adjusting the thermostat in your house. Studies show that a typical household in the US spends more than $2,000 a year on energy bills (1). This is common during the winter months. An electric blanket is energy efficient and helps you save on the electricity bills. All you need to do is just plug in this device before you sleep.
Who Can Use An Electric Blanket?
People who often feel too cold during the night and have trouble staying warm when they sleep can use a good electric blanket. It allows you to adjust the temperature settings according to your preference. It is also very helpful for people who struggle with thermoregulation. It also works wonders for people with arthritis, fibromyalgia, and period cramps. An electric blanket can provide quick relief from chronic painful conditions.
It is the best solution for couples with different temperature preferences. One person can use a regular blanket, while the other can use an electric blanket.
Let us now take a look at the list of the top electric blankets.
Top 7 Electric Blankets Of 2020
Product Overview
Sunbeam Quilted Fleece Heated Blanket is the most popular electric blanket on the market. It is an extra-soft, quilted fleece blanket that gently wraps you in warmth. It is made with ThermoFine technology that allows it to auto-adjust to deliver consistent heat.
It comes with 10 heat settings and a 10-hour auto shut-off feature. The blanket is made from high-quality 100% polyester that holds heat well. It can be machine washed and dried. The product is available in 10 unique colors and 4 sizes.
Key Features
ThermoFine® technology
Quilted channel design
10-hour auto shut-off
10 heat settings
5-year limited warranty
100% polyester
Machine washable to shoot it up.
Pros
Wires are unnoticeable
Good for couples
Includes pre-heat function
Delivers consistent heat all night
Cons
None
The Final Word
If you are looking for an electric blanket that is durable and has several features, this product might interest you.
Product Overview
The Soft Heat Low Voltage Micro Fleece Heated Blanket is designed to provide comfort and safety. Unlike other electric blankets, this is constructed with fine wires that are virtually undetectable. They are carefully wrapped in soft fiberfill that sits comfortably on your body and provides consistent heat for greater warmth. This blanket is specially designed to convert 120 V AC current to less than 25 V DC current. This means the blanket is safe, even in the presence of moisture.
It has 11 heat settings that allow you to find the right temperature for you. These settings are displayed on an LED screen, which is backlit and has an adjustable dimmer as well. It is available in four sizes from which the king and queen sizes provide dual-control, so you and your partner can sleep at your ideal temperature. Another important feature is that the blanket always returns to your last preferred setting. The material is constructed from luxurious soft microfleece and is available in five colors.
Key Features
Soft heat warming wires
Low voltage technology
11 heat settings
10-hour auto shut-off
23 feet cord
100% polyester
Machine washable
5-year limited warranty
Pros
Easy to use
Soft and comfortable
Durable
Lightweight
Cons
The Final Word
If you are looking for a high-end electrical blanket with advanced features, this might be the one for you.
Product Overview
Are you looking for an electric throw blanket that keeps you warm and cozy while you watch TV or read a book? The Sunbeam Fleece Heated Throw provides ultimate comfort on your couch or recliner to fight those winter chills. ThermoFine technology is a warning system that senses and adjusts the temperature to deliver consistent warmth for hours.
The controller comes with three heat settings and a 3-hour auto-off. Since it is small, it is the best option for travel or office use. Moreover, it is made from 1005 polyester, so even if it gets dirty, you can simply clean it in the washing machine. It is available in four different colors with unique patterns.
Key Features
ThermoFine technology
3 heat settings
3-hour auto-off
100% polyester
Machine washable
5-year limited warranty
Pros
Contours your body without bunching
Does not cause hotspots
Helps calm your nerves
Durable
Cons
The Final Word
If you are looking for a premium-quality electric throw blanket that is also pocket-friendly, this one is for you.
Product Overview
In addition to consistent warmth, comfort, and quality, this electric heated blanket offers high durability. It is made from premium soft, velvety plush material and gently warms you up for bedtime. With 10 personalized heat settings and a 10-hour auto shut-off feature, this blanket allows you to slip into a restful night of soothing comfort.
The wiring system of this blanket helps monitor your body temperature and auto-adjusts to keep the warmth consistent all night. The product also claims to help you cut down your electricity bill by 10%. It is made of 100% polyester and is extremely soft to touch and easy to maintain.
Key Features
ThermoFine® wiring system
100% polyester
10-hour auto-off feature
Preheat setting
Easy to use the controller with 10 custom heat settings
Machine washable and dryer-safe
5-year limited warranty
Pros
Durable
Damage-free material
Easy-to-use controls
Auto-adjusting
Cons
Can get overheated at times.
The Final Word
If you are looking for a premium electric blanket with incredible features, this might make the cut.
Product Overview
Avoid fighting over a blanket with your partner by picking this luxuriously cozy dual-control blanket. It is the warmest and most cuddly electric blanket made from micro mink plush fabric on one side and soft fluffy sherpa on the other side. This is the perfect combination of comfort, warmth, and safety.
It allows you to choose from 10 heat settings for the perfect level of warmth and 10-hour auto shut-off for added safety so that you can use it to the fullest without having to worry about overheating. The wires in this blanket use a specifically shaped wound resistive heating conductor to provide more efficient heating. This heated throw is machine washable and dryable.
Key Features
Fusible linked dual-wound wire
Queen size electric blanket
Microprocessor controlled sensor for maintaining a specific level of warmth
10-hour auto-off digital controller
Biddeford electric blanket
130 W per side
10 personal heat settings
100% polyester plush
Machine washable
5-year limited warranty
Pros
Easy to clean and maintain
Provides therapeutic warmth
Lightweight and breathable
Good quality control units
Cons
• Not long-lasting
The Final Word
If you and your partner have different warmth preferences, pick this budget-friendly electric blanket.
Product Overview
Are you looking for a comfortable and high-quality electric blanket with low voltage settings? Then, try the Beautyrest Heated Throw. It is designed in such a way that it emits zero electromagnetic emissions for added safety. It helps you to stay warm and sleep with ease on those cold winter nights.
The blanket features soft and flexible wires that are unnoticeable and undetectable. They are placed in an 'S' pattern to distribute even heat. The blanket provides three heat settings and a 2-hour auto shut-off timer to ensure safety and protection from overheating. It is machine washable and dryable. The product claims to provide therapeutic relief from fatigue and stiff muscles. The best part about this product is that you will be saving 20% on your heating bills.
Key Features
2-hour auto shut-off
Full-size electric blanket
3 heat settings with LED indicator
Heavy-duty insulated cord
110 V-120 V
6 feet power cord
UL/ETL certified safety standard
5-year warranty
Pros
Soothes muscle pain
Made of 100% polyester
Available in 6 colors and patterns
Reasonably priced
Cons
The Final Word
If you are looking for an electric blanket made of ultra-soft plush fabric that provides exceptional comfort, pick this one.
Product Overview
Serta Soft Heat Luxe Plush Low-Voltage Electric Heated Blanket is made of incredibly soft fabric with micro-thin wires for even heat distribution. It features a patented non-hazardous low voltage technology, which makes it safe even in the presence of moisture. This is one of the very few electric blankets to have a non-hazardous certification. It also includes a 10-hour auto shut-off feature for added safety.
The product includes a tiny power supply box that converts 120 V AC into a lower DC to provide warmth with protection and safety. It also includes an automatic preheat option, which makes sure that your bed is warm before you climb in. You need to turn this feature on, and the blanket will warm up until it reaches the preset temperature.
Key Features
Safe and warm patented technology
King size electric blanket
Built-in over-temperature protection
10-hour auto shut-off
10 heat settings
sunbeam electric blanket
Thinnest undetectable wires
Backlit easy-to-read LED display with the auto-dimming option
Machine washable
5-year warranty
Pros
Easy to use
Light and comfortable
No hotspots
Undetectable wires
Durable
Cons
The Final Word
If you are looking for an electric blanket with advanced features, this is the product for you.
These are the top 7 electric blankets available on the market right now.
While purchasing an electric blanket, it is important to be aware of what to expect and what to look for. You will be able to pick a suitable product using the buying guide given below. Scroll down to read.
11 Important Features To Consider While Buying An Electric Blanket
1. Heat Settings
Most electric blankets come with adjustable heat settings that help you choose the suitable heat level as per your needs. Some advanced models provide pre-programmed settings that allow you to press a button, and the rest is taken care of. These settings warm up the blanket automatically during the set period before your bedtime. After the given time, it automatically shuts off, preventing you from waking up with hot flashes. Choose one that offers both as you will have more customizable options.
2. Dual Control
The dual control feature gives you the freedom to choose your own settings, especially when you share the blanket with your partner as each person can set their own temperature range. Each side of the blanket gets heated separately. With this feature, you and your partner don't need to compromise on comfort. But it needs two plug sockets.
3. Temperature Range
It is very important to check the temperature range and maximum heat of an electric blanket before purchasing. Premium-quality electric blankets have up to 10 different settings within the temperature range of 80⁰F to 108⁰F. Choose one that provides consistent heat and adjusts the blanket's temperature as per your body.
4. Timer (Auto Shut-Off)
This feature allows you pre-plan when your blanket turns on and off. This prevents the blanket from getting overheated. It also prevents you from waking up in profuse sweat.
With the auto shut-off feature, you never have to worry about leaving your electric blanket on when you are off to work.
5. Size Of The Blanket
Where do you plan to use the electric blanket? If you are going to use it on your bed, pick a blanket with a size closer to the size of your bed. Luckily, electric blankets come in variable sizes, like double, queen, king and twin size electric blanket. Bigger blankets (queen and king sizes) come with more features like dual temperature control for both sides and a large surface area. But if you want to snuggle with the blanket on your couch, pick an electric throw blanket.
6. Material
Most electric blankets are made of polyester, which is the most comfortable, soft, and fire-resistant material. It sheaths the insulted heat wires and coils, so you don't feel them pricking your skin. The plug controls are made from plastic. Some advanced electric blankets feature an LCD display for easy reading during the night. Unlike traditional electric blankets, the new age blankets have come a long way. Luxury materials like faux fur and micro plush are used to provide more comfort.
7. Digital Screen
Digital screen displays make it easier for you to read the units in the middle of the night when you need to adjust the temperature.
8. Care And Maintenance
Most electric blankets come with very specific instructions on maintenance and care. To clean your blanket, first, you need to remove the plug-in controls. The remaining fabric needs to be washed according to the specified way in the manual. To ensure the longevity of the blanket, ensure to check the connectors, cords, and wires regularly.
9. Warranty
Any good quality electric appliance comes with a warranty. This is a sign that the manufacturer stands by the quality of their product.
Warranty reassures the longevity of the product. If the blanket fails to function within a certain time period, you may be able to claim a refund or replace the product at no cost.
10. Pricing
Pricing is also an important factor to consider while purchasing an electric blanket. The price of an electric blanket ranges from $30 to $200. Expensive electric blankets run longer, which can help you save more money. Buy a model that offers all features within your budget.
11. Voltage
When it comes to voltage, electric blankets come in two variants – regular voltage and low voltage. Although both are designed to be safe, low voltage electric blankets are safer as they do not drain your electricity as much. However, they take too long to heat up.
Here are the types of electric blankets.
Types Of Electric Blankets
There are four types of electric blankets available:
1. Under Blanket
The twin electric blanket is the most commonly used electric blanket. It is similar to the sort of blanket that you spread over your mattress. It fits your bed's dimensions perfectly as it comes with elastics or strings to tie. It is also available in different sizes. It provides consistent heat for a long period. If you are using an under a blanket, ensure to spread a cover over it to avoid burning.
2. Over Blanket
Over blankets are the exact opposites of under blankets. They are used to cover your body like a normal blanket. They come in multiple sizes to match your bed's dimensions. They offer the same thickness and comfort of a duvet along with the warmth from the heat. Over blankets can be placed inside duvet covers.
3. Heated Mattress Cover
These are similar to over blankets. They cover the entire mattress and can be fitted with an elastic. This will keep the cover from moving when you sleep. They do not come with wiring underneath the pillow. This makes them extremely safe to use.
4. Throw
Want to cuddle around in your favorite blanket in your bed or a couch with just the right amount of warmth? Heated throw blankets are going to be your best friends. Heated throws are designed as thin, decorative throws that can be added as a statement piece for your furniture during summers. They come in a variety of different colors, patterns, sizes, and materials.
Electric blankets come with an array of benefits. Check them out below.
Benefits Of Using An Electric Blanket
1. Relieves Pain And Discomfort
Heat therapy is a natural healing remedy for relieving pain in specific areas of your body. People with arthritis have benefitted from using heat therapy. If you have chronic joint pains, using an electric blanket on your bed can help. When the electric blanket comes in contact with your body, the heat receptors in your body get activated and block out the pain signals that are otherwise carried to the brain. As a result, any pain gets eliminated quickly.
The same heat also helps increase circulation in your body, providing oxygen to all the needed areas. This makes you feel more energized and rejuvenated. Electric blankets also help relieve stiff muscles. People with sciatica can use them to find relief from achy muscles and radiating pain.
2. Conserves Energy
Using an electric blanket will prevent you from adjusting the thermostat to heat up the room frequently. This saves a lot of energy, which translates into preventing the extra expenditure you tend to incur on heating devices and electricity. Electric blankets will help you avoid wasteful energy consumption.
3. Cost-Effective Heating System
Electric blankets are designed to keep you warm at a pocket-friendly price as compared to space heaters that cost a bomb. They produce enough heat to keep you and your bed warm, rather than keeping the entire house warm. You can buy a king-sized electric blanket to fit your entire family and keep them warm at a low price. To use it all year long, get a thick and plush blanket that is durable and efficient.
4. Helps You Sleep Better
A sudden temperature change can disturb your sleep during the night. In such situations, having an electric blanket will ensure that your sleep is uninterrupted. In other words, electric blankets can set your sleep cycle. You don't have to wake up and adjust the temperature of your room every now and then. A good electric blanket will ensure that you maintain consistent body temperature at night. This will help you sleep better regardless of the temperature outside. Also, constantly changing your body temperature at night may affect your circadian rhythm (2).
5. Improves Your Mood
As discussed earlier, heat is a form of massage therapy that helps your body relax instantly. Since electric blankets keep you warm, your body doesn't have to use extra energy to do so. This will help you conserve energy, and as a result, you will start to feel more relaxed.
6. Controls Dust Mites
This can come as a surprise, but studies show that electric blankets are capable of reducing house dust mites on mattresses because the heat produced by these blankets take away allergens found that are often found in mattress surfaces (3).
Electric blankets require more attention than the regular ones, and proper maintenance will help them last longer. In the next section, you will learn how to clean your electric blankets properly.
How To Wash Electric Blankets Safely
Unplug The Device – Disconnect the plugs and electric cords from your blanket.
Pre-Soak The Blanket – Fill a tub with cold water and immerse the blanket in the tub. Let it sit for 10 minutes.
Wash Briefly – Check if the device is machine-washable. Set your washer on 'gentle-cycle' mode. Use a minimal amount of detergent. Let it spin for 2 minutes and then remove it immediately.
Dry It – Place the blanket in your dryer on a low setting for 5 minutes. After removing the fabric, stretch it gently until it returns to its original size. Pace the blanket on the clothes drying rack overnight.
While using an electric blanket, it is important to handle it with utmost care to avoid mishaps. Go through the following safety tips to get a better understanding.
Electric Blanket Safety Measures
Always turn off the device when not in use.
Never iron the blanket as it may result in the melting of the wires.
Never use an electric blanket on a waterbed.
Keep away the blanket from pets as they can chew the wires.
Do not use it for children as they can meddle with the settings.
Never wrap the electric blanket around the controls as it can get damaged.
Keep sharp objects or pins away from the device.
Do not send it for dry cleaning.
Electric blankets should be kept as flat as possible to avoid any hotspots.
If you have stored the device for a long time, inspect it thoroughly before using it.
Check out our highly recommended electric blankets and pick a suitable one based on the pointers discussed in the buying guide, try it out and let us know about your experience in the comments section below.
Frequently Asked Questions
Are electric blankets safe?
Yes, they are safe if used correctly. Go through the safety guidelines given above.
Can I sleep with an electric blanket?
No. The number one risk of keeping it on for so long is that it can catch fire. This is because the thin wires inside the blanket can easily get overheated and cause sparks and fire.
Are there any side effects of using an electric blanket?
Yes, if you use it excessively. This is because the electromagnetic emissions are known to increase the risk of breast cancer.
How long can I use an electric blanket?
The maximum expected safe period is 3-5 years of regular use.
Can the heat from these blankets interfere with my sleep?
No. But ensure you flatten the blanket while using it to avoid hotspots.
Recommended Articles
3 sources
Stylecraze has strict sourcing guidelines and relies on peer-reviewed studies, academic research institutions, and medical associations. We avoid using tertiary references. You can learn more about how we ensure our content is accurate and current by reading our
editorial policy
.
The following two tabs change content below.

Latest posts by Pooja Karkala (see all)

Pooja Karkala
Pooja is a Mass Communications and Psychology graduate. Her education has helped her develop the perfect balance between what the reader wants to know and what the reader has to know. As a classical dancer, she has long, black hair, and she knows the struggle that goes into maintaining it. She believes in home remedies and grandma's secrets for achieving beautiful, luscious hair. When she is not writing, she learns Kuchipudi, practices yoga, and creates doodles.