8 Best Electric Hand Massagers – 2020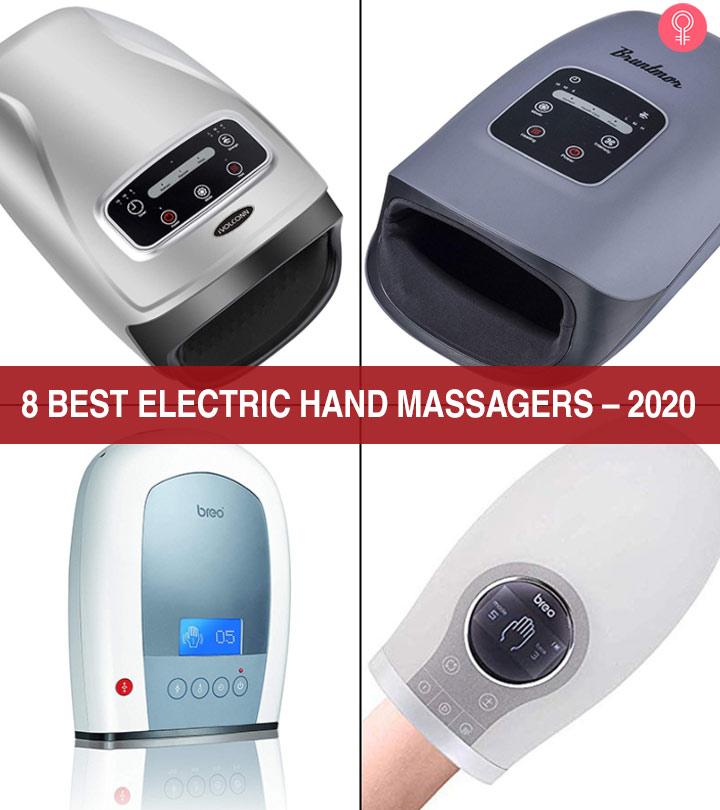 If you think a massage is meant only for tired feet and aching backs, think again. Sore, stiff hands need massages too. For those of us who spend long hours typing at a computer or playing a keyboard instrument, the pain of sore fingers and wrists is real. After a long day at work, a warm and soothing massage for your hands sounds like heaven. Electric hand and palm massagers can help you get there.
In this article, we will discuss everything you need to know about electric hand massagers, including the best products on the market and a buying guide to help you make the right purchase.
What Are Electric Hand Massagers?
As the name suggests, electric hand (or palm) massagers are electric massage devices that are meant to alleviate pain on your palm, wrist, and fingers. These devices usually employ techniques derived from traditional Chinese medicine to provide reflexology and acupressure based massages. This helps release tension from the muscles and boosts blood circulation.
How Do Electric Hand Massagers Work?
Electric hand massagers combine a variety of massage techniques, including reflexology, acupressure, air pressure, compression, kneading, vibration, and heat therapy. It stimulates the nerve endings on your palms and fingers, which helps relax other parts of your body as well. Electric hand massagers are easy to use – place one hand inside the device and relax as it eases pain and soreness away.
Hand massages are beneficial not just for stiff and sore hands, but also for overall relaxation. Read on for some fantastic benefits of using an electric hand massager.
Benefits Of Using An Electric Hand Massager
It boosts blood circulation in your hands and, by extension, your arms, helping treat carpal tunnel syndrome or tennis elbow. This also imparts a healthy appearance to the skin.
It improves your range of motion by loosening stiff hand muscles.
It provides relief from pain caused by arthritis.
The reflexology massage provided by some devices may help relieve headaches.
The relaxation induced by a hand massage can improve your quality of sleep and help you sleep better.
A vibration massage helps restore balance and energy in your hands after a long day of work.
It helps soothe numbness related to diabetic neuropathy.
The heat function in some hand massagers is quite useful in cold weather when you want to warm up your hands quickly.
Let us now take a look at the 8 best electric hand massages available on the market.
8 Best Electric Hand Massagers Of 2020
The Lunix LX3 Cordless Electric Hand Massager is like your own personal masseuse that gives your hands a professional massage at the end of a long day. It offers six intensity levels and as many program modes, making the device fully customizable to your comfort. There are two vibration modes as well that you can set depending on your tolerance.
The device combines compression, heat, vibration, and kneading to give you an incredibly relaxing hand massage. This hand massager is perfect for treating numb fingers, sore joints, and pain caused by arthritis or carpal tunnel. You know the brand has its heart in the right place because they are part of the ShareTheMeal program, and feed a child for a day for each product that they sell. 
Pros
Stimulates blood circulation
Ergonomic hand position
FDA-approved
6 program modes
6 intensity levels
2 vibration modes
Lightweight
Automatic shut-off feature
Lifetime warranty
Finger massager included 
Cons
None
Breo iPalm520 Electric Hand Massager uses a massage technology combining hot compress and air pressure. This gives you a soothing massage experience all over your palms and fingers. It provides effective relief from pain and discomfort caused by long hours of typing away on a laptop or computer.
The iPalm 520 draws from ancient Chinese medical science, specifically the traditional Meridian Acupoint Massage theory. It follows acupressure and reflexology techniques to massage your hands while also positively impacting the rest of your body. The kneading provided by the device provides accurate stimulation to the acupoints, which boosts blood circulation and eases any stiffness.
The Breo Electric Hand Massager offers several massage functions and the freedom to control your massage strength and time. You can also set the massage mode and timer easily, using the LCD screen.
Pros
LCD screen
Lightweight
Portable
Suitable for home and office use
Can be powered by alkaline batteries or DC adaptor
Mechanical air deflator to reduce pressure
Provides moisture to dehydrated skin
Soothing heat compression feature
Massages both sides of the hand 
Cons
None
HoMove Hand Roller Massager uses two finger massaging rollers, one finger upholding roller, air pressure, and warm compress technology to give you a professional massage experience. The soothing rhythm of the device perfectly mimics reflexology style kneading on acupressure points along the fingers and on the palm.
You can adjust the massaging intensity of the air pressure and the rollers on this device to match your comfort and tolerance. Both functions have three intensity levels, making this massager inherently customizable to user preference. The dimples are uniquely designed to offer desired massaging pressure and sufficient coverage.
The device features three sets of air valves and five groups of airbags that give you a 360-degree comprehensive massage. Drawing from the technique of blood transfusion in Chinese medicine, the wrist area massage enhances your experience and feels quite relaxing on the palm. 
Pros
3 levels of finger rolling intensity
3 levels of air pressure intensity
Adjustable massaging intensity
Relieves arthritis pain
Improves range of motion
Stimulates blood circulation
Optional heat therapy function
Comes with a storage bag
1-year warranty 
Cons
May have quality control issues.
The iVolconn IN-006H Cordless Electric Hand Massager delivers a relaxing acupressure-based massage to your palms, hands, wrists, and fingers. The kneading technique used by this massager stretches your nerves and fingers and also gently warms up your hand.
The iVolconn is perfect for relief from joint pain, carpal tunnel syndrome, rheumatoid finger arthritis, trigger finger, and numb or sore fingers. It also boosts blood circulation in the hands and wrists.
With this hand massager, you can enjoy 3-level air compression point therapy, fully customizable to your personal preferences. The slow warming feature that gets activated during the massage is also perfect for soothing cold and stiff hands and giving them complete relaxation.
There are three automatic massage modes – Refresh, Recover, and Relax – each of which targets various parts of your hand and wrist to relieve stress and massage target muscles in that area. 
Pros
Soothes sore hands and wrists
Also functions as a hand warmer
Cordless design
3 adjustable intensity levels
3 automatic massage modes
Improves wrist and hand blood circulation
30-day no-risk return policy
2-year warranty 
Cons
Daiwa Felicity Acu Palm Electric Hand Massager is a portable and compact compression massage device that is a boon for cramped, sore, and stiff hands. The airbags on the top and bottom surfaces press along your finger, palm, and wrist in rhythm, helping to stretch out the nerves and soothe the pain.
The optional heat setting warms cold hands and helps reduce any swelling. The smaller massage nodes use reflexology to stimulate the pressure points on the palm. This pressure intensity provided by this hand massager may feel too much for those with arthritis or sensitive hands.
The inbuilt cordless lithium-ion battery is easily rechargeable using the USB cord or AC adapter (both of which are included in the package). The discreet and sophisticated design of the black outer casing makes it perfect for office use and storing on your desk. 
Pros
Suitable for home and office use
15-minute automatic shut-off feature
Heat therapy feature
3 intensity levels
3 massage modes
USB AC adapter
Cordless device
Lasts 3 hours per charge 
Cons
Inconsistent air pressure
Not suitable for arthritic or sensitive hands.
The Handsonic Hand Massager is the closest machine equivalent of a private hand masseur. It uses an impressive blend of 3D surround air pressure bionic technology and precision with sophisticated AI microchip programming.
The Handsonic applies pressure massage to 36 pressure points on the palm, using rhythmic inflations and deflations in a drive cushion. This helps relieve fatigue and pain in the hand and boosts blood circulation while promoting better relaxation. The adjustable heating function is also useful for warming the hands quickly during cold winter months.
The device is powered with inbuilt rechargeable batteries that last 240 minutes on a single charge. This feature makes the hand massager portable, so you can take it with you and be able to enjoy a relaxing massage whenever needed.
Pros
1-year warranty included
Portable
Rechargeable
Long-lasting batteries
Adjustable heating function
Uses 3D surround air pressure technology
Affordable 
Cons
May not be suitable for arthritis.
May not fit large hands.
The Breo Wowo S Electric Hand Massager looks luxurious while being quite durable, despite its dainty appearance. It is made of soft PU leather and aluminum alloy with a dot-matrix-embossed lining.
Unlike other hand massagers, the Breo Wowo S lets you customize your massage right down to which parts of your palm and fingers you need pressure on at any given moment. It is divided internally into five independent airbags, each of which targets a different part of your hand.
The device links to the Breo smartphone app, giving you complete control of the device and the type of massage you require. You can personalize your hand massager to your preference, including the speed of the inflation/deflation, accurate positioning of massage area, pressure intensity, and massage experience. 
Pros
Suitable for home and office use
5 default massage modes
3 air pressure options
LCD screen
Linked to a smartphone app
Lightweight
Portable 
Cons
Expensive
Not suitable for larger hands.
The Bruntmor Cordless Hand Massager is a portable and compact hand massager that you can use wherever you are – at home, at the office, or during your travels. It employs air pressure massage technique to knead and press your fingers and palm.
The multiple benefits of using this hand massager include – relief from tension in the hands, improved blood circulation, easing of pain caused by stiffness, and improved range of motion. It also helps with headaches caused by strain and enhances your quality of sleep.
There are three massage modes – high, medium, and low. You can choose one according to your preference or circulate through all three settings in a rhythm. There is also an optional heat setting with two levels – high and low – for the back of your hand. An inbuilt pressure reduction valve releases air immediately if the massage gets too intense or uncomfortable. 
Pros
3 massage modes
Optional heat function
Pressure reduction valve
Helps improve blood circulation
Travel-friendly design
Suitable for home and office use 
Cons
Inconsistent pressure
Quality control issues
Availability issues
If you are a newbie in the world of electric hand massagers, the range of products and the variety of features can make you feel overwhelmed. Don't freak out, we are here to help you. Here are some features you must watch out for and factors you must keep in mind when looking for the best electric hand massager. 
What To Look For When Buying A Hand Massager – A Buying Guide
1. Heating Function
This comes in especially handy if you live in a cold region or have a tough time keeping your hands warm. Massagers with a heat function increase the blood flow and reduce the stiffness in the connective tissues. It relieves pain and treats water retention besides keeping your fingers toasty.
2. Compression
Like air compression leg massagers, hand massagers can also work by squeezing your hands. Hand massagers often contain air pressure bags for this feature to work. These air pressure bags inflate and deflate rhythmically to create a kneading effect and provide immediate relief from pain and inflammation while boosting circulation.
3. Vibration
A vibration massage is helpful if your hands feel strained and heavy at the end of the day. Vibration loosens any tightness in the muscles and helps restore energy. It is a pain-free and relaxing feature that leaves your hands feeling light and energized once again. 
4. Battery Life
Typically, electric hand massagers are portable. This means they operate on rechargeable batteries, making them travel-friendly, so you can use them whenever you need to. Like any other battery-operated device, you would want your hand massager to have a long battery life, without the need for frequent charging.
5. Customization
A hand massager cannot be a one-size-fits-all device, because each user has differing symptoms and ailments for which they use the device. Most massagers come with adjustable intensity levels and various massage modes. They allow you to customize these settings according to your preference and tolerance.
6. Budget
As with any purchase, your budget must be one of the deciding factors. Hand massagers are affordable devices, but given the number of features available in different models, it is wise to pick one that gives you the biggest bang for your buck.
Sore hands may be painful and challenging to deal with, especially if your job requires a lot of use of your hands, but the good news is you don't need to bear the pain any longer. Hand massagers are an excellent solution that eases the pain and restore energy to tired hands. We hope you found this round-up of the best electric hand massagers and buying guide extremely useful.
The following two tabs change content below.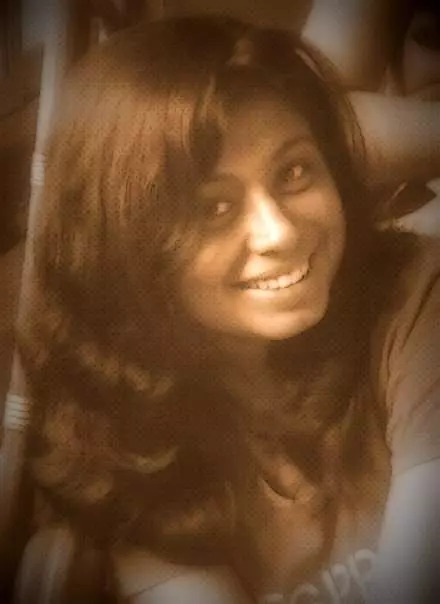 Latest posts by Sakshi Bahal (see all)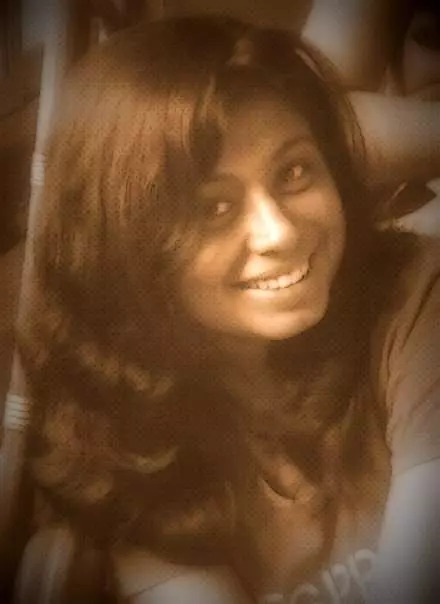 Sakshi Bahal
Sakshi Bahal has a Masters degree in English Literature from Calcutta University. She was a part of the editorial team of her school magazine. Her love for writing inspired her to take up literature and follow that up with creative writing after completing her education. She has been writing on beauty and skin care for the past 4 years.Sakshi has also authored a compilation of high school essays. A self-declared bookworm, she enjoys traveling, music, movies, and lots of coffee.