13 Best ELEMIS Products To Buy Online In 2021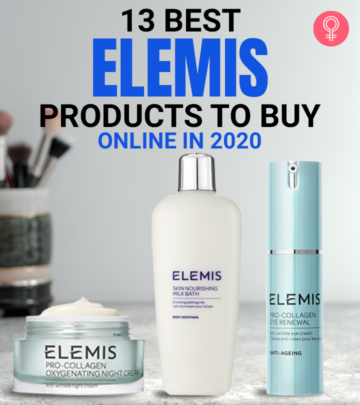 ELEMIS is the UK's no.1 luxury skin care brand. This brand combines natural ingredients and cutting-edge technology in their formulations to offer high-performance skin care products. Their delicious fragrances and textures are a bonus! ELEMIS manufactures moisturizers, cleansers, creams, exfoliators, and eye creams that improve your skin health. The key ingredient in these premium products is Padina pavonica, a brown alga that has anti-aging properties. It helps tighten and hydrate the skin and reduce fine lines. Furthermore, these high-quality floral skin care products are cruelty-free and suitable for all skin types. In this article, we have reviewed and compiled a list of the 13 best ELEMIS products available right now. Check them out below!
13 Best ELEMIS Products Available Right Now
ELEMIS Pro-Collagen Marine Cream is an anti-wrinkle day cream. This moisturizing and anti-aging gel-cream helps improve hydration and leave your skin looking radiant and firm. It is formulated with powerful marine and plant actives like Padina pavonica, chlorella, and ginkgo biloba that help reduce the appearance of wrinkles and fine lines. It also enhances skin elasticity, firmness, and suppleness.
Pros
Hydrates the skin
Reduces the appearance of fine lines and wrinkles
Improves skin elasticity
Enhances skin firmness
Imparts a radiant glow
Pleasant fragrance
Cons
ELEMIS Pro-Collagen Oxygenating Night Cream is a rich and nourishing night cream. This clinically proven night cream is formulated with an exceptional blend of Laminaria tigitata and red algae that help maintain optimum skin conditions. The antioxidant-rich avocado and sesame oils target the signs of aging and reveal a radiant complexion and firm skin. It is also infused with Padina pavonica that helps improve skin suppleness, firmness, and elasticity.
Pros
Moisturizes the skin
Improves skin elasticity
Enhances skin suppleness
Reduces fine lines and wrinkles
Promotes skin firmness
Suitable for all skin types
Cons
ELEMIS Cellular Recovery Skin Bliss Capsules are filled with antioxidant-rich day and night facial oils. These break-open capsules help reduce the visible signs of aging. The morning capsules are formulated with hydrating rose absolute and moringa oil that hydrate and soften your skin. The evening capsules are formulated with soothing lavender that repairs and protects the skin. These potent facial oils help break down the accumulated harmful toxins that clog your skin pores.
Pros
Prevents skin damage
Reduces the visible signs of aging
Hydrates the skin
Imparts a youthful radiance
Repairs and protects the skin
Cons
ELEMIS Pro-Collagen Eye Renewal Cream is an anti-wrinkle eye cream. It is formulated with Padina pavonica and brown alga that is known to support hydration. Buckwheat helps reduce puffiness and dark circles around the eyes, and Chlorella vulgaris protects the collagen and elasticity of the skin. This intensive eye cream nourishes the delicate eye area and reduces the appearance of fine lines.
Pros
Lightweight
Reduce the appearance of fine lines
Boosts skin hydration
Reduces puffiness and dark circles
Protects skin elasticity
Nourishes the delicate eye area
Pleasant fragrance
Suitable for all skin types
Cons
Not hypoallergenic
Expensive
ELEMIS Skin Nourishing Milk Bath is enriching bath milk for excessively dry skin. It contains natural plant collagen from Japanese camellia oil and oat extract that nourish the skin. The creamy formula of this bath milk conditions and smoothens the skin. Its starflower and camellia tea fragrance uplifts your senses.
Pros
Skin-balancing formula
Nourishes the skin
Suitable for dry skin
Softens the skin
Pleasant fragrance
Cons
ELEMIS Pro-Collagen Advanced Eye Treatment is a protein-rich eye serum. This lightweight serum is enriched with Padina pavonica and blue flower linseed extract that target the fine lines and wrinkles around the delicate eye area. It helps smoothen and tighten the skin around the eyes for a more youthful appearance. The blend of natural humectants in it offers exceptional moisturization to the skin.
Pros
Lightweight
Targets fine lines and wrinkles
Smoothens and tightens the skin
Moisturizes the skin
Protects the skin's barrier function
Cons
ELEMIS Musclease Active Body Oil is fast-absorbing body oil. It contains a powerful combination of sea buckthorn, sea fennel, and maritime pine extracts that help relax and ease the tension in tired muscles. This body oil can be used as part of a fitness program to help ease muscle spasms caused by sports, dance, physical work, and general wear and tear. It also leaves your skin feeling soft and smooth.
Pros
Helps ease muscle spasms
Gets absorbed quickly
Softens and smoothens the skin
Pain-relieving formula
Cons
ELEMIS Aching Muscle Super Soak is a natural foaming bath soak. It contains uplifting natural extracts that help relax overworked and tired muscles. This bath soak is infused with rosemary essential oil, which is an effective pain-relieving ingredient for rheumatic and arthritic pain. Clove helps relax tired muscles, and thyme is known for its antiseptic properties. This bath soak recharges the body with its uplifting fragrance.
Pros
Relieves rheumatic aches and pains
Helps relax tired muscles
Recharges the body
Pleasant fragrance
Cons
None
ELEMIS Dynamic Resurfacing Pads are skin-smoothening facial pads. They use tri-enzyme technology to smoothen your skin. They are formulated with a probiotic ferment complex and lactic acid that effectively exfoliate dead skin cells and accelerate the skin's natural cell turnover. Also, they help reduce the appearance of pores and dark spots and even out your skin tone.
Pros
Exfoliates dead skin cells
Minimizes pores
Evens out the skin tone
Smoothens the skin
Improves complexion
Reduces dark spots
Cons
ELEMIS De-Stress Massage Oil is enriched with chamomile, which is renowned for its anti-inflammatory and calming properties. Lavender has pain-reducing properties, and it helps prevent scarring. Sweet almond oil deeply conditions the skin. This massage oil soothes the mind, melts tension, and harmonizes the body. The calming formula of this oil helps combat stress and fatigue.
Pros
Relieves pain
Combats the symptoms of stress and fatigue
Conditions the skin
Relaxes the mind
Easy to spread
Cons
ELEMIS Instant Refreshing Gel is a muscle-reviving body gel. It is an instant revitalizer for tired legs and muscle tension in the shoulders and neck. This refreshing gel is formulated with soothing arnica and camphor that provide relief to tired and tense muscles. This minty-fresh gel is also perfect for use during pregnancy.
Pros
Relieves pain
Soothes for tired legs and muscles
Suitable for use during pregnancy
Pleasant fragrance
Cons
ELEMIS Superfood Face Oil is a nutrient-rich facial oil. This nourishing facial oil is infused with broccoli seed oil, which is rich in antioxidants, fatty acids, and vitamin C that nourish and soften the skin. It is also enriched with flaxseed oil that seals in moisture and daikon radish seeds that deeply nourish and soften your skin. This facial oil feeds your skin 9 antioxidant-rich superfoods that impart a healthy-looking glow to it.
Pros
Non-greasy
Lightweight
Gets absorbed easily
Hydrates the skin
Smoothens the skin
Imparts a radiant glow
Cons
Unpleasant fragrance
Not hypoallergenic
Expensive
ELEMIS Superfood Night Cream is a prebiotic night cream. This omega-rich moisturizer nourishes the skin with intense nutrition. It is infused with quinoa extract that helps lock in moisture. Black seed oil is rich in omega-6 fatty acids, vitamins, and amino acids that offer a healthy glow. It feeds dry and depleted skin with its nutrition. Also, this night cream hydrates, restores, and replenishes the skin.
Pros
l Moisturizes the skin
l Imparts a healthy glow
l Nourishes the skin
l Softens and smoothens the skin
l Pleasant fragrance
l Suitable for all skin types
Cons
That was our list of the 13 best ELEMIS products available right now. We hope this article helps you choose the best products that are suitable for your skin needs. Pick your favorites from this list to get healthy and glowing skin!
Frequently Asked Questions
Which celebrities use ElemELEMISis products?
Cara Delevingne uses ELEMIS Pro-Collagen Hydra-Gel Eye Masks, Natalie Dormer uses ELEMIS Pro-Collagen Cleansing Balm, and Victoria Beckham uses ELEMIS Japanese Camellia Body Oil Blend.
Is ELEMIS a natural product?
ELEMIS products are formulated with naturally derived ingredients and essential oils. Also, they are vegan and are free from parabens, artificial colors, and SLS.
Who is ELEMIS owned by?
Elemis is owned by Steiner Leisure Limited, a portfolio company of global consumer-focused private equity firm L Catterton.
Do ELEMIS products contain retinol?
No, ELEMIS products do not have retinol on their ingredient list.
Does ELEMIS use parabens?
No, ELEMIS products are free from parabens.
Recommended Articles
The following two tabs change content below.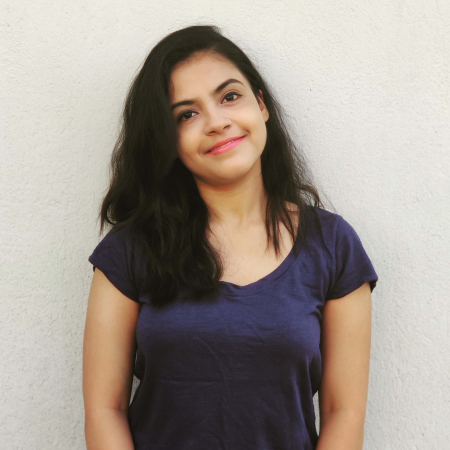 Oyendrila Kanjilal has a Master's Degree in English Literature. As a Beauty and Lifestyle writer, she writes about everything that the modern woman needs to know about grooming and self-care. She also reviews makeup, skin care, and lifestyle products to help readers make the best purchase. She is a trained classical dancer and loves binge-watching web series of different genres.