8 Best e.l.f Concealers For Flawless Coverage Like Never Before!
Hide your dark circles and acne scars with the right shades that suit your skin tone.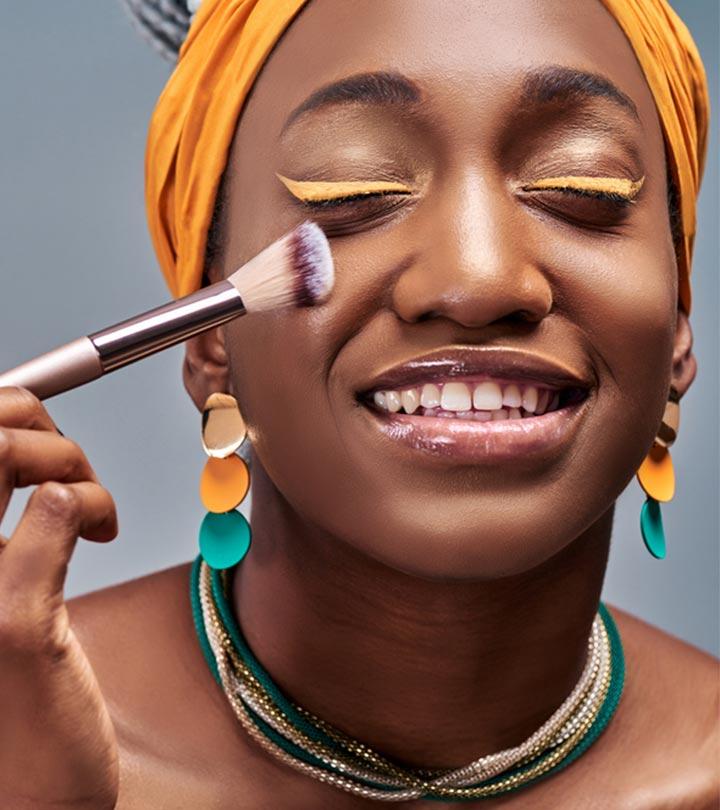 If you have been searching the internet in desperate efforts for the perfect concealer, you know it is not an easy task. To help you out, we have compiled a list of the best e.l.f concealers out there for you to shop from. Concealer is an essential part of any woman's makeup routine. Why? It's pretty simple. Concealers have the power to make you look like a diva on the days when you wake up on the wrong side of the bed. Dark circles, marks, blemishes, or scars, your concealer hides them all. E.l.f has a wide range of concealers that come in different shades, making it easy for you to pick one of your choices.
What's more, they are so affordable and amazing that everybody can't seem to stop talking about them. Lasting for 16 hours with a matte finish, these concealers come with a doe applicator that makes them easy to apply and suitable for all skin types. If you haven't bought one, move to the next section to check them out!
Top Picks
Get The Coverage Of Your Dreams With The 8 Best e.l.f Concealers
Pros
Suitable for fair skin with warm undertones
Cruelty-free and vegan
Doubles as a contouring and highlighting product
Offers full coverage with a matte finish
Creamy formula
Contains kaolin and avocado oil
Cons
Some may find the consistency to be slight sticky
Price at the time of publication: $6.98
A must-have in your makeup pouch, the e.l.f Under Eye Concealer & Highlighter is great at camouflaging your under eye bags and blemishes. Not only will you find it to be a dream to blend, it also offers a smooth finish, making it ideal for daily wear. It contains vitamin A to hydrate skin along with vitamin E to brighten dark spots. With the presence of caffeine, your skin appears less puffy and more radiant while green tea helps reduce aging signs like fine lines and wrinkles. The concealer side corrects skin irregularities while the highlighter side brightens skin with light-reflecting pigments and you can also use it as eyeshadow! This e.l.f concealer shade in Glow Light is best suited for lighter skin tones with pink undertones.
Pros
2-in-1 highlighter and concealer
Contains nourishing ingredients
Highlighter doubles as eyeshadow
Cruelty-free
Vegan
Ideal for on-the-go usage
Cons
Might not be crease-proof
Price at the time of publication: $16
Pros
Full coverage
Creamy consistency
Long-lasting
Flake-proof
Crease-proof
Vegan
Cruelty-free
Cons
Price at the time of publication: $7
Pros
High-quality ingredients
Vegan
Cruelty-free
Provides full coverage
Long-wearing
Cons
None
Price at the time of publication: $6
For coverage that lasts through stressful work days and wild nights, choose from the best of e.l.f Cosmetics. With a lightweight formula, this e.l.f makeup concealer covers skin discoloration or scarring without any hassles. Its featured ingredients include vitamin C that lightens dark spots, green tea that reduces aging signs, and mulberry to even out skin tone and deeply hydrate the skin's natural barrier. If you want an e.l.f Cosmetics concealer that works from the inside out, pick this one to get the best of both worlds!
Pros
Contains nourishing ingredients
Vegan
Cruelty-free
Lightweight formula
Firms skin
Long-wearing
Cons
Might not be highly pigmented
Price at the time of publication: $19.97
To save you from the hassle of brushes comes the e.l.f Concealer Stick, which gets rid of hyperpigmentation and wrinkles in a single etch! A lightweight formula, it glides smoothly for full coverage to lend a flawless finish. The formula blends easily for natural-looking cover-up and the stick comes in handy for touch-ups throughout the day. And you know how much we love our multi-tasking products — you can use this stick for contouring too!
Pros
Offers full coverage
Glides on easily
Allows for easy blending
Ideal for in-the-go touch-ups
Can be used to contour
Vegan
Cruelty-free
Cons
Might not be long-lasting
Price at the time of publication: $9.98
Your travel makeup kit would be incomplete without this e.l.f cream Concealer Stick. With a natural-looking finish, the stick glides smoothly across your skin with a lightweight formula. The key ingredient — vitamin E present in the formula helps brighten dark spots and kaolin clay draws out excess oil from the skin for a non-greasy finish. You not only get a concealer that blends easily and covers effectively, but this e.l.f brightening concealer will stay put the entire day as well.
Pros
Vegan
Cruelty-free
Contains skin-friendly ingredients
Creamy consistency
Lightweight formula
Gives a natural-looking finish
Cons
You may need to use a lot of product
Price at the time of publication: $9.95
Pros
Lightweight
Easy to use
Buildable coverage
Vegan
Cruelty-free
Cons
Some may find the consistency to be slightly sticky
Price at the time of publication: $6.99
After you've glanced over at some of the best e.l.f concealers out there, it's time to learn how to choose the right one for yourself before you press 'Add To Cart'!
How To Choose The Right e.l.f Concealer
Ensure that your concealer matches your skin tone and your foundation, otherwise the finish might end up becoming patchy. It's wise to have a stash of at least 2 concealers in your makeup kit at all times — a light and a dark shade. Our skin is ever-changing,and some exposure to sun or hormonal changes can cause a shift in skin tone. This way, you can even blend 2 shades together to customize the perfect concealer and this especially comes in handy if you're unable to find one that fits your exact tone. Darker shades help cover up blemishes and acne while lighter ones can be used to blend everything into a smooth finish. A shade lighter than your foundation can effectively conceal dark circles. There are also color correcting concealers that use color theory to neutralize the shades of discoloration in skin by using its opposite color. Choose green-based correctors to conceal blemishes and redness and orange-based ones are ideal for dark circles and discoloration on deeper skin tones. Blue or purple shadows under your eyes can be camouflaged with concealers that have an orange or yellow base. But if your dark circles lean towards the brownish side, an orange, salmon, or peach-based concealer would help.
Liquid concealers have a thick consistency and pigmented formula coupled with some hydrating ingredients like hyaluronic acid and generally suit all skin types. They usually give a dewy finish, which looks great on normal and dry skin. If you have oily or combination skin, choose a concealer that offers a matte finish. Cream concealers can come in the form of sticks and even in a palette and they have a thick creamy, semi-solid texture. They suit normal and dry skin, but might feel greasy on oily and combination skin. Acne-prone and sensitive skin types must keep an eye out for concealers that are non-comedogenic and free of oil and alcohol. There are also color correcting concealers that use color theory to neutralize the shades of discoloration in skin by using its opposite color. Choose green-based correctors to conceal blemishes and redness and orange-based ones are ideal for dark circles and discoloration on deeper skin tones.
A matte finish helps control the shine in oily and combination skin types and gives a non-greasy look. Dry skin types should choose concealers that offer a radiant, dewy, or satin finish to combat the dryness. If you have normal skin, either finish will look good and it's a matter of preference.
This depends on the degree of dark circles and discoloration. If you only have mild hyperpigmentation, opt for concealers that offer light-to-medium coverage. But if you have a lot of areas to conceal, full or maximum coverage is the way to go. The ideal concealer has a buildable formula from sheer-to-full, so you can easily build upon it for customized coverage. Some days you might have fewer blemishes but your skin might get red overnight. For situations like these, a buildable concealer is perfect as you can adjust the level of camouflage according to your skin condition.
After your e.l.f concealer is waiting for you on the dresser, let's look at how you can use it to effectively cover up problem areas on your skin!
How To Use e.l.f Concealers
Step 1: Ensure you've already applied your foundation before starting with concealer.
Step 2: With your concealer of choice, draw upside-down triangles under your eyes. This works better than swiping the product on directly because it would just emphasize your under eye area more. With a sponge or brush, gently blend the triangles out for a brightened eye area. You can also use your ring finger as it won't apply much pressure while blending. If you want more coverage, pile on more product and don't forget to blend.
Step 3: When you come to blemishes and spots, apply a dab of concealer on the problem site. Dab on the area without dragging the concealer along your whole face. Green color correctors can work wonders in canceling out redness along with your full coverage concealer.
Step 4: Add some concealer around your nose, specifically the crease and blend it in gently without dragging. You can also dip a damp makeup sponge in loose powder and apply it around the nose area for a smooth and natural-looking finish.
Step 5: You can also use some concealer around your lips for a plumper-looking pout. Trace the shape of your lips with the concealer with a fine-tip brush and blend outwards gently for a bright mouth area. Follow this step with lipstick or lip tint.
Step 6: Set the whole look with some setting powder, so that it won't budge or bother you until you want to take it off!
Why Trust Stylecraze
Chaitra Krishnan, the author of this post, has an affinity for beauty and lifestyle products. She's been a product writer for years and understands how to recommend them based on consumers' needs and preferences. In this article, she writes about the best e.l.f concealers on the market that can give you a clean and flawless look. Her review process involves detailing the features, benefits, flaws, and user feedback of each product to assist you in picking the best.
Which e.l.f concealer is best for dark circles?
The e.l.f 16HR Camo Concealer has a thick formula with a rich pigment and it offers long wear. The e.l.f Under Eye Concealer & Highlighter helps hide dark circles and brighten the under eye due to its highlighter for an instant glow.
How long does e.l.f concealer last?
e.l.f concealers have a staying power ranging anywhere between 2 to 16 hours. Those with lower staying power may need to be reapplied throughout the day.
Is e.l.f concealer cakey?
The e.l.f 16HR Camo Concealer has a thick formula and might become cakey as the day goes on. e.l.f  also offers some lightweight concealers that have a smooth and natural-looking finish without becoming cakey.
Is the e.l.f Camo Concealer silicone-based?
It has silicone as part of the ingredients that gives a silky feel to the concealer and also helps in the absorption of oil from the skin. However, it is a volatile silicone that doesn't remain on the skin and evaporates due to its watery consistency.
Can you use e.l.f concealer without foundation?
Yes, using concealer without foundation gives a natural look that is suited for the everyday. It evens out your skin tone without having to use too much product.