Best Elizabeth Arden Perfumes For Women – Our Top 10
The classy Elizabeth Arden is a brand that is highly sought after all around the world by the women of class and stature. It is very well known for its list of perfumes and here are my top favourites from them:
Read below to know about top 10 Elizabeth Arden Perfumes for women:
1. Green Tea Elizabeth Arden:
As the name suggests, the Green Tea perfume from Elizabeth Arden entices the senses with natural purity and soothing feeling of greenery. The fragrance opens with the notes of mint, rhubarb, orange peel, lemon and bergamot, has middle notes of jasmine, carnation, musk, white amber, oak moss, and fennel with a base of amber, caraway, green tea and celery seeds. This is a very well known Elizabeth Arden perfume for women.

2. 5th Avenue Elizabeth Arden:
The famous street 5th Avenue symbolizes imagination, wealth and sheer pride. Thus, the 5th Avenue perfume by Elizabeth Arden is meant for high class women who are rich, successful, intelligent and know what they want. The fragrance is a blend of mandarin, bergamot, dewy magnolia, lilac and linden blossom with a hint of ylang ylang, peach, Indian tuberose, nutmeg and carnation.


3. 5th Avenue After Five Elizabeth Arden:
An extension to the success of the classic, the 5th Avenue After Five takes 'party' to the next level. A night of hot shot happening music and a whole lot more pride, the lady wearing 5th Avenue After Five not only knows what she wants but also knows how to get it. It is a combination of floral and woody scents just as the classic but with a much stronger scent.
4. 5th Avenue Gold Elizabeth Arden:
Following the successes of the classic and later releases, comes 5th Avenue Gold Elizabeth. It is a unique fragrance unlike its predecessors and was launched in 2010. The key fragrances consist of mandarin orange, lily of the valley and bergamot with middle notes consisting of guava, rose, jasmine and iris on a base of musk.
5. Arden Beauty:
Arden Beauty is a floral green scent for women by Elizabeth Arden which was launched in the year 2002. The key fragrances in Arden Beauty include rice flower, iris, bergamot and rare green notes. The fragrance breaks into mid scents of ginger, orchid, lily, lotus and rhubarb with musk, amber and sandalwood as its base.


6. Blue Grass:
This is a daily wear perfume launched in 1989. It has a combination of fragrances like green fruit notes, citrus and some floral notes.
7. Eau Fraiche:
Launched all the way back in 1986, Eau Fraiche is a classic by Elizabeth Arden. It is a breezy, light and fruity fragrance that is very citrus in nature.

8. Pretty Hot:
Pretty Hot by Elizabeth Arden unfolds with the fragrances of fresh mandarin, red currant, red apple, blood orange, freesia, peony, petalia, pimento blossom, amber and cedar molecules and georywood. It has a very strong and long lasting fragrance that is very enticing.
9. Provocative Woman:
Truly provocative in nature, Elizabeth Arden's Provocative Woman perfume has been inspired by Catherine Zeta Jones. The key note aromas include water lotus, ginger lily and quince. At the heart lies the fragrance of papaya blossom, pink freesia and midnight orchid with hinoki wood, red amber and white sand notes as base.


10. Sunflowers Dream Petals:
It's a perfect perfume for the hot summers. Sunflowers Dream Petals fills the senses with sweet fragrance of green apples, mandarins, roses musk and cedar making it a refreshing scent for the warm weathers.


*Subject to Availability

The following two tabs change content below.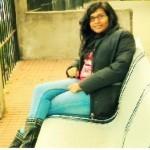 Latest posts by Anamika M (see all)