11 Best Essential Oil Spray Bottles To Chill Out In 2023
Fill your senses with naturally therapeutic ingredients and light up your mood.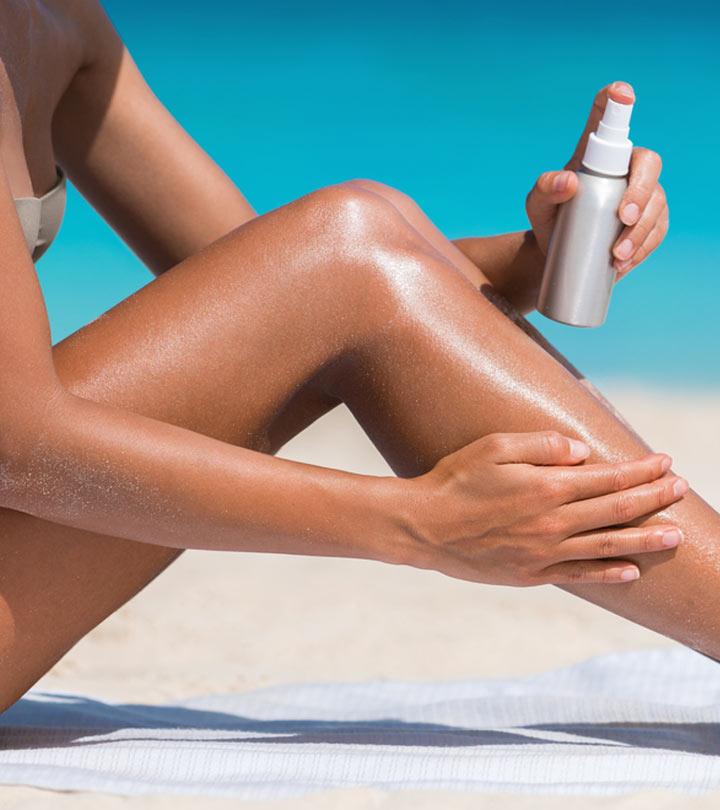 There are many reasons why you need to have the best essential oil spray bottles with you at all times. For starters, there is nothing an excellent smelling environment can't change. The spritz of essential oils can lighten up your mood and to have them with you at all times is sheer power. Essential oils are made up of natural ingredients and also have healing properties. They are the perfect gateway to a luxurious and therapeutic experience. Here is a list of the 11 best essential oil bottles with sprays that will always help you smell good and feel good no matter where you go. Go through the list to know which oil speaks more to your personality and get the one to keep in your handbag always. With these handy bottles with you, people will always associate you with the particular scent you carry.
11 Best Essential Oil Spray Bottles In 2023
Pros
Even spray
Silicone-free
Travel-friendly
Ergonomic design
Comfortable handle grip
Cons
Some may find the capacity too little.
Pros
Cruelty-free
Adjustable nozzle
BPA and lead-free
Pharmaceutical grade
Heavy-duty UV protection
Cons
The bottle isn't transparent.
Pros
BPA-free
Lead-free
Travel size
Tight-fitting nozzle
Includes extra sprayers, labels, and tools
Cons
Pros
Multiple usage
Efficient nozzle
Travel-friendly
Cons
Gets clogged easily if not cleaned
Pros
Travel size
Multiple usage
Transparent
Easy to carry
BPA-free
Comfortable size
Cons
None
This pack of 2 Dyhaxa Amber Glass Spray Bottles has a customizable stream setting, which is one of our favorite features of the bottle. Reviewers feel that the ergonomic design and volume control make these spray bottles an attractive buy. These amber spray bottles for essential oils package includes 2 funnels for refills, 24 vinyl labels, 1 label storage box, labels, 2 spill-proof caps, 2 trigger sprays, and 2 protective silicone sleeves.
Pros
Made of non-toxic materials
Reusable
Easy to clean
Detachable head
Cons
The nozzle may not last too long.
Looking for an all-purpose spray bottle that does more than just essential oil spritzes? Well, in these Zena Plastic Spray Bottles, you'll find your match. Besides storing your essential oil DIY blends, you can also use them for other purposes like cooking, gardening, and cleaning. You can interchange between the 2 spray settings – mist and steam, depending on your requirement. It comes with 2 labels in burgundy and cobalt.
Pros
Lightweight
Easy to use
Stylish design
Ergonomic grip trigger
Cons
The sprayer may become loose after extended periods of use.
Pros
BPA-free
TSA carry-on compliant
Lightweight
Double cover
Portable design
Includes a drawstring bag
Wide and fine spray
Cons
Pros
Multifunctional
Adjustable Nozzle
Refillable bottles
All-purpose cleaner
BPA-free
Eco-friendly packaging
Enlarged piston chamber design
Cons
May stop working efficiently after a few uses
Pros
Light trigger pull
Continuous spray
Leak proof
Quick refills
Multiple uses
Cons
None
Pros
BPA-free
Lead Free
Reusable
Easy to clean
TSA approved size
Dishwasher safe
Cons
Now that you are all caught up on essential oil spray bottles available in the market, let's take a look at a few parameters to consider while picking one for hair oil.
How To Choose Spray Bottle For Hair Oil?
Here are a few things you must analyze before buying a spray bottle for hair oil
Adjustable Nozzle: It doesn't matter whether you have long or short hair, but it helps when you have an adjustable nozzle to control how much oil you can dispense.
Sustainable: If you don't want to feel guilty about adding to the landfill, make sustainable choices, like a spray bottle that can be refilled repeatedly.
Toxin-free: Make sure the material is BPA-free and free of other harsh chemicals that may leach into your oil and eventually ruin your hair quality. Also opt for materials that have undergone tests and are proven to be allergen-free, skin-friendly, and have antibacterial properties.
Visibility: It is advisable to buy a bottle that isn't made of opaque, but rather a transparent or translucent material so that you can keep track of when you need to refill the bottle next.
Dishwasher-safe: Cleaning small-mouthed spray bottles can be quite the task, so it is best to buy one that is dishwasher-friendly to save you the trouble of cleaning it with your hands.
Leak-proof: Ensure the nozzle is tight, and the bottle is equipped with leak-proof technology to avoid creating a mess during use.
Why Trust Stylecraze
Medha Deb, the author of this article, enjoys reviewing multiple hair care products to help her readers choose the ones that will improve their hair health. In this article, she lists out the best essential oil spray bottles that are perfect for creating a tranquil, therapeutic vibe within your home. In addition to discussing each product's pros and cons in detail, she has also provided a comprehensive buying guide that highlights the most important factors to keep in mind before purchasing an essential oil spray bottle.
Frequently Asked Questions
Can you put hair oil in a spray bottle?
Yes, of course, but make sure you put it in one that is sturdy enough to handle an oil blend. Also, it would help if the bottle is made of toxin-free materials. You can also dilute the oil to make it runnier for spraying effectively.
Can I put castor oil in a spray bottle?
Yes, but pouring it into the bottle can be tricky because it is extremely dense. Use a funnel to avoid a mess.
How long do essential oil sprays last?
This is determined by the oils used in your spray. For example, citrus sprays only last about four months before degrading, whereas other sprays last closer to six months.
Do essential oils need to be in glass bottles?
Yes, essential oils need to be in a glass bottle. If you want to preserve pure essential oils, glass or aluminum containers.
What color bottles are best for essential oils?
Dark color bottles are the best for essential oils as they provide more protection from visible light than clear bottles.
Are essential oil spray bottles safe?
Yes. Bottles made of glass and aluminum are safe for essential oil.
Recommended Articles