The 13 Best Essential Oils For Bath Bombs – 2023
Loosen up with these relaxing oils that keep your skin and mind healthy and happy.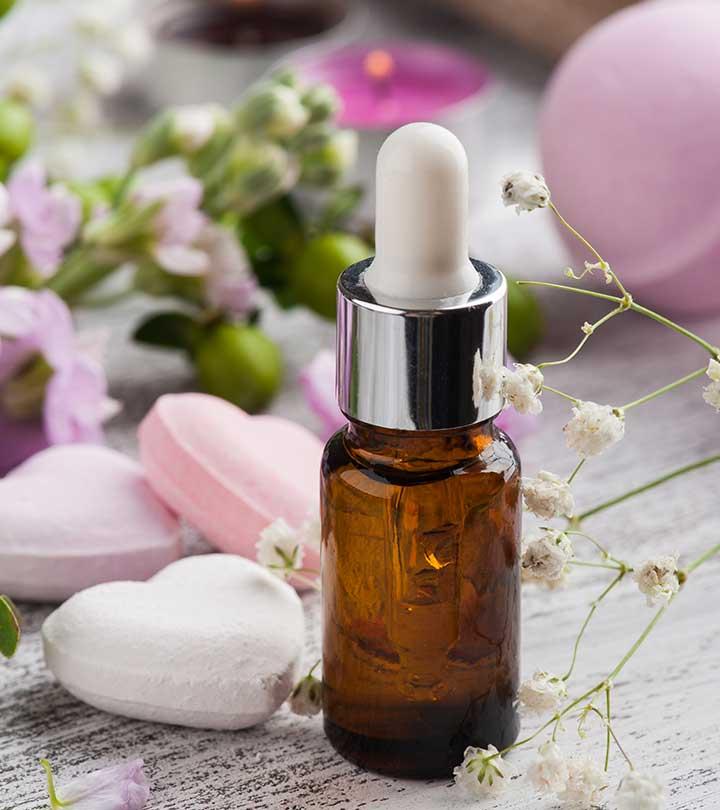 Bath bombs are incredibly simple and inexpensive to prepare at home. However, they need a minimum of one essential oil. Here, we have listed the best essential oils for bath bombs available on the market. You can choose from rose, lavender, lemon, sandalwood, and more or make a unique combination of essential oils that may help you relax. Have a look.
Top Picks
13 Best Essential Oils For DIY Bath Bombs
The Maple Holistics 100% Pure Tea Tree Essential Oil is a high potency essential oil that has gentle detoxifying antifungal, antibacterial, antiseptic, and antimicrobial healing properties. It is the perfect essential oil for bath bombs as it can relieve acne and psoriasis. Its refreshing natural aroma and cooling effect also help relieve muscle fatigue and promote wellness.
This tea tree essential oil is freshly steam distilled from the leaves for 100% pure plant therapy. The terpine-4 compound the oil contains works great for skin and hair for both men and women. The formula does not contain preservatives or additives.
Pros
100% pure
Has antifungal, antibacterial, and antiseptic properties
Freshly steam distilled
Terpine-4 compound works great for the skin
Relieves acne and psoriasis
Relieves muscle fatigue
Promotes wellness
No preservatives and additives
Cons
Not suitable for acne-prone sensitive skin.
May irritate the skin if not diluted with carrier oils.

StyleCraze Trivia

Tea tree oil was so popular during World War II that anyone who produced it professionally was excluded from the draft. They were free to produce the oil until it was available in all the hospitals and first aid kits for soldiers.

The following two tabs change content below.