8 Best Essential Oils For Rosacea-Free Skin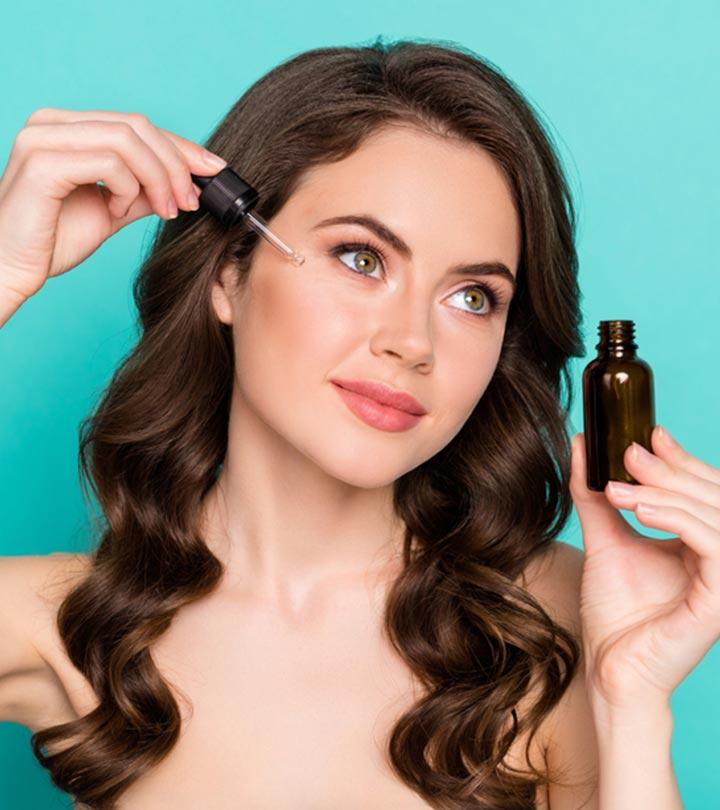 When you stress out, one of the most visible outcomes is skin-related issues. While stress in itself is completely undesirable, it can make your already existing skin woes worse. One of the common products of stress, regular intake of alcohol, or simply heat is rosacea. Rosacea is a skin condition that leads to redness on the face when certain facial blood vessels enlarge. The best thing to do to manage this skin condition is to use essential oils that relieve stress and help fight acne, redness, and itching. In addition to that, essential oils can bless your skin in many other ways.
If you're worried about how to choose the right essential oils for rosacea, we're here to help. We have compiled a list of essential oils that can help you fight rosacea. Check out these 8 best essential oils for rosacea that can help you get a spotless skin.
Top 8 Essential Oils For Rosacea – Say Hello To Clear Skin
When you have sensitive or inflamed skin, it is best to avoid a complex mix of essential oils. This essential oil for rosacea cuts short its list of ingredients with high concentration vitamin C and 100% pure lemon essential oil that deliver anti-aging and antioxidant properties. It can lighten the skin tone and is gentle to the skin. This essential oil for skin repair also helps manage and treat several skin issues like bug bites and cold sores apart from rosacea. As it has a relaxing fragrance, you can also add a few drops of it to your aromatherapy diffuser when you unwind. It can also be added to DIY cleansers as it has antimicrobial properties.
Pros
Gentle formula
Soothing
Anti-aging and antioxidant properties
Can be used for aromatherapy
Improves mental well-being
Cons
When you plan to ditch products with chemicals and go natura, this essential oil has got your back. It has 100% natural ingredients like Nux vomica that fights red, blotchy skin and belladonna which acts on the vascular system and skin to give it a blemish-free look and a youthful appeal, works as a great essential oil recipe for rosacea. The homeopathic constituents like lavender flower buds and Mediterranean cypress twigs of this essential oil for irritated skin make it gentle to use on your face and other body parts for an immediate relief from redness, bumps, itching, and irritation.
Pros
100% natural ingredients
Relieves inflammation and skin flushing
Quick results
Cruelty-free
Cons
Ideal for skin care, especially mature skin, this USDA-certified essential oil for rosacea is high in GLA gamma-linolenic acid and 10% essential fatty acid that helps minimize skin inflammation. This non-greasy, fast absorbing oil also offers anti-aging properties. Its antioxidant properties also help destroy free radicals to prevent wrinkles, fine lines, and other aging signs. It not only helps reduce swelling, redness, itching and rashes from psoriasis, rosacea and eczema but also hydrate the skin by promoting collagen formation for soft and smooth skin. It can also be added to your hair care regime as it helps nourish the scalp and strengthen hair by reducing dandruff, redness, and itchiness.
Pros
Reduce skin inflammation
Anti-aging formula
Prevents nails from cracking
Reduces blemishes and dark circles
Reduces hair loss and dandruff
Can be used for aromatherapy
Cons
This rosacea essential oil treatment is worth the pick for sensitive skin as it is specifically formulated for the skin type by the process of steam distillation in Hungary.This Ecocert-certified German chamomile essential oil for skin repair can soothe your rosacea flare up and clears acne breakouts when diluted for topical use. The herbaceous and sweet aroma can also help you sleep better and feel well rested the next morning when the essential oil is used with a diffuser as it has mind-calming benefits besides its skin healing properties. This chemical-free product complements vanilla, peppermint, and organic blue tansy oil, so you can consider mixing these for better results.
Pros
Soothes skin
Clears acne breakouts
Relieves stress
Improves sleep
Chemical-free
Cons
It may need to be diluted before using it on the skin.
This essential oil is made with oil from neem trees in the Sahara desert where the harsh climate enables the trees to produce 40% more medicinal compounds in their leaves and seeds than in trees in other parts of the world. It is formulated to treat rosacea, rashes, insect bites, topical burns and cuts, nail fungus, eczema, psoriasis, and blemishes. Infused with lavender oil, jojoba oil, lemongrass, and other soothing oils, this product is known to promote oil balance in the skin and reduce breakouts, signs of aging, and UV damage. This essential oil for rosacea on face is also antiseptic, anti-fungal, and antihistamine and is meant for topical use for all skin types including dry and itchy skin.
Pros
Antiseptic properties
Analgesic
Protects from UV damage
Anti-aging properties
Cons
Some may find the scent a little overpowering.
Derived from the Osage orange or hedge apple tree, pomifera oil treats a variety of skin issues ranging from rosacea, acne and acne scars, eczema, burns, sun spots, cuts, blisters to athlete's foot, stretch marks, and white patches. Rich in omega-6 and antioxidants, it makes for one of the best essential oils for rosacea with its antibacterial, anti-fungal and anti-infammatory properties. It is a natural skin moisturizer that serves as a face oil to give you soft, smooth, and younger-looking skin. It is gentle and safe for babies as well, and can be used to treat cradle cap and diaper rash by mixing with a baby lotion.
Pros
Safe for babies
Rich in Omega-6
Gluten-free
Chemicals-free
No added fragrance
Cruelty-free and vegan
Cons
May not be suitable for extremely dry skin
This potent essential oil for rosacea is a powerful blend of rosehip seed oil, essential fatty acids, and vitamins A and C that promote cell regeneration and stimulate collagen production add a burst of natural radiance to your skin while making it look soft and supple. The vitamin E found in rosehip seed oil helps treat acne, symptoms of rosacea, psoriasis, eczema, and dermatitis while the antioxidants work to reduce scars, acne scars, dark spots, stretch marks, and fine lines. Properly cold pressed, this rosehip seed oil also helps repair hair damage and soothes dry and irritated scalp while treating dandruff. Give this blessing in a tiny bottle a try whether it's for rosacea or dull hair.
Pros
Stimulates collagen production
Non-greasy
Lightweight
Non-comedogenic
Hydrating formula
Repairs damage to hair follicles
Cons
May evaporate when the lid is open for long durations.
Over the centuries, manuka essential oil has gained quite the reputation for its extraordinary healing purposes. This therapeutic oil from Botanical Beauty captures the goodness of manuka oil extracted from the leptospermum scoparium tree to remediate rosacea. This essential oil for rosacea is a more powerful alternative to many of the milder essential oils because of its antimicrobial, anti-inflammatory, and antiseptic properties. Apart from rosacea, it also helps treat burns, wounds, cuts, scars, and skin conditions like eczema and psoriasis. It fights acne, blemishes, age spots, and nail fungus too. To top that, it can also be used for hair. If you're looking for a single solution for healthy skin, nails, and hair, get this essential oil for skin repair right away.
Pros
Offers antiseptic properties
Steam-distilled
Promotes healthy hair
Remediates acne
Free of additives
Cons
Needs to be mixed with a carrier oil
If you have glanced through the best essential oils for rosacea that we have carefully listed, you might need to know how to choose one for your skin. Let us help you with that with a comprehensive guide on the factors you need to consider while picking the right essential oil.
How To Choose An Essential Oil For Rosacea
If you have dry skin, you can pick essential oils like lavender or chamomile. They are known to reduce inflammation and hydrate the skin. For oily skin, rosemary or geranium oil is preferred as it helps balance out skin oils without drying it out. And if you have a sensitive skin, it is safe to stay away from highly acidic ingredients like lemon or lemongrass and choose lavender, frankincense, or sandalwood as they are said to help with all skin types.
Fragrance is a crucial factor to consider when buying essential oils as they can also be used for aromatherapy. You may choose oils like lavender, rose or eucalyptus as their aromas have therapeutic properties. But even if you pick an essential oil that has an intense scent, it is always easy to balance fragrances when you dilute them with carrier oils.
While choosing an essential oil, it is recommended to opt for a cold-pressed oil as it does not undergo oxidation and, as a result, retains all its beneficial compounds. Therefore, you can make the most out of the pure compounds that are way more potent than essential oils that are prepared by heating and roasting the seeds.
Now that you know how to choose the right essential oil for rosacea, here is a simple guide on how to apply it for best results.
How To Use Essential Oils For Rosacea
Step 1: Patch test– It is recommended to do a patch test before you use an essential oil topically so that you can be sure that you are not allergic to it. You may apply a few drops of the diluted essential oil on your forearm and wait for 24 hours to check for any allergic reactions before you use it on a larger part of your skin.
Step 2: Dilute– It's recommended that you always dilute your essential oil by mixing it with a carrier oil such as coconut or avocado oil. Diluting essential oils can prevent them from evaporating quickly. Diluted essential oils save you from potential skin irritation. The scent also lingers for longer and hence, you will benefit more as aromatherapy is also an added advantage of essential oils.
While diluting the essential oils for adults, you should ensure 2.5% dilution, which would mean 15 drops of essential oil per 6 teaspoons carrier oil or 3% dilution with 20 drops of essential oil per 6 teaspoons carrier oil.
Step 3: Apply– Essential oils are supposed to be used topically when treating rosacea or any other skin condition. Apply a few drops of the diluted oil to the affected area and massage onto your skin until fully absorbed. You may also add rosehip oil and vitamin E oil to your carrier oil for an extra dose of moisturizing fatty acids.
As you must have noted, there are plenty of simple, natural, and affordable options if you have rosacea. And we hope that our list of 8 best essential oils for rosacea helps you find the right one. These essential oils can be quite effective and can help you avoid frequent visits to your dermatologist. With their anti-inflammatory, antibacterial, and soothing properties, essential oils can help treat rosacea along with other skin concerns. However, make it a point to consult your dermatologist before using an essential oil, especially if you're on medication for your skin condition.
Frequently Asked Questions
Are essential oils bad for rosacea?
No. As most essential oils have anti-inflammatory and antimicrobial properties, they can help in the management of rosacea.
Is vitamin C good for rosacea?
Yes, vitamin C is instrumental in helping to control inflammation. Researchers believe that the redness in rosacea is caused by blood vessels that dilate too easily. Hence, strengthening these blood vessels with vitamin C can counteract the inflammation.
The following two tabs change content below.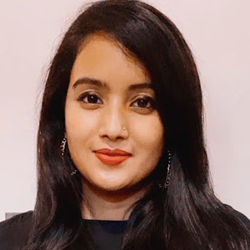 Kirtana developed a deep passion for writing ever since she was a little girl after reading the brilliant works of Enid Blyton and Roald Dahl. She completed her Master's in Mass Communication and Journalism from St. Joseph's College, Bengaluru and has chosen a career that is driven by creativity. A fashion enthusiast who believes in communicating effectively with a personal touch, she writes about beauty, skin care, fashion, and just about anything else.