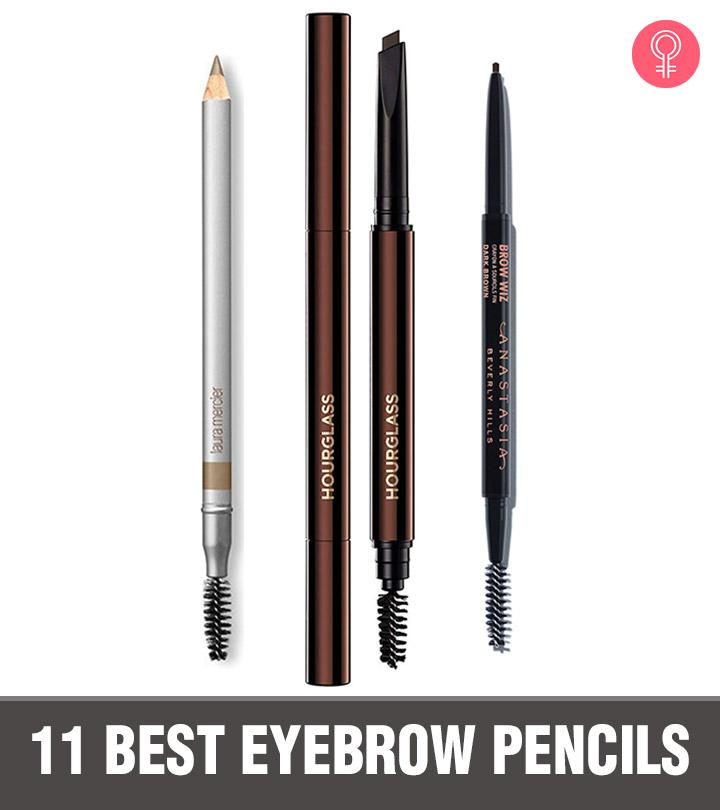 Ladies, never underestimate the power of good eyebrows. This facial feature can make or break your look. Well-groomed brows not only shape and accentuate your features but also make you look a whole lot younger! Unfortunately, not everyone is blessed with naturally thick, Cara Delevingne-level brows. (How wonderful would that be!) Nor do we have the time to use a bazillion products.
Enter: the magical eyebrow pencil!
It can do wonders to fill in sad, sparse areas and shape your brows. And if you use it right, it can look natural as hell. We've put together the 11 best eyebrow pencils that will do wonders for your brows. You will stay fully committed to your simple yet effective brow routine with these staples. Read on to find out more!
11 Best Eyebrow Pencils
1. Anastasia Beverly Hills Brow Wiz
Review
This brow pencil helps you mimic fine, hair-like strokes that appear incredibly real. It also lasts all day long without budging. With its cult following, this pencil is also an Allure Best of Beauty award winner. If your brows are over-tweezed and way too sparse, this smudge-proof formula is guaranteed to blow your mind. You can also choose your color from its range of 10 shades.
Pros
Long-wearing
Easy to use
Value for money
Paraben-free
Sweat-resistant
Cons
None
2. MAC Brow Sculpt
Review
This retractable pencil from MAC comes with a chiseled tip that adheres to your brow hairs and stays put throughout the day. It shapes and fills your brows in gently with a flush of matte color. You can use the flat edge for a more natural, diffused look and the pointed tip for a precise HD effect. This pencil comes in eight shades.
Pros
Soft color payoff
Long-wearing
Water- and sweat-resistant
Easy to use
Value for money
Cons
None
3. Tom Ford Brow Sculptor
Review
This luxurious brow pencil from Tom Ford will help you achieve perfectly groomed eyebrows without any hassle. This dual-ended sculptor comes with a calligraphy tip to create natural-looking, tailor-made thin to wide strokes. The other end of this pencil consists of a spoolie brush that you can use to diffuse the product. You can choose your color from its range of four shades.
Pros
Long-wearing
Easy to use
Smudge-proof
Sweat-resistant
Suitable for sensitive skin
Cons
4. NYX Professional Makeup Micro Brow Pencil
Review
If you're looking for a drugstore brow pencil, this long-wear formula is assured to give you fuller brows just as nicely as the more expensive pencils out there. With a shade range of eight colors and an ultra-thin micro tip, this pencil will coat even the finest hair with color for the most natural-looking finish.
Pros
Easy to use
Budget-friendly
Long-wearing
Smudge-proof
Cons
None
5. Laura Mercier Eyebrow Pencil
Review
This brow pencil has a unique waxy formula that redefines your brows in a few easy strokes. Its texture is firm enough to create the most precise lines, yet creamy enough to glide on smoothly. You also get a pencil sharpener to create a fine point for an accurate application. This eyebrow pencil comes in eight shades and is ideal for all skin types.
Pros
Waxy formula
Long-wearing
Smudge-proof
Comes with a sharpener
Easy to use
Cons
None
6. Kat Von D Signature Brow Pencil
Review
If you want the most precise tip with a waxy formula, this brow pencil from Kat Von D is the ideal product for you. It creates hair-like strokes that last all day. Its elliptical tip offers unprecedented control to create your dream brow shape. This pencil is available in seven natural shades that are hand-picked for every brow tone.
Pros
Long-wearing
Waterproof
Easy to use
Helps create custom brow looks
Value for money
Cons
None
7. Revlon Colorstay Brow Pencil
Review
This is perhaps the best brow pencil you can buy at the cheapest price. Its waterproof formula adheres to your brows and stays put all day long without smearing or budging. It has an angled tip that is great for filling in sparse spaces, adding color, and taming brows. You can choose your color from its range of five shades.
Pros
Easy to use
Waterproof
Long-wearing
Angled tip
Affordable
Cons
None
8. Maybelline Brow Precise Micro Eyebrow Pencil
Review
The Brow Precise Micro Eyebrow Pencil from Maybelline comes in seven shades. It also offers an option for redheaded beauties. This super-precise brow pencil will fill in and blend into your brows beautifully for fuller and natural-looking eyebrows.
Pros
Affordable
Long-wearing
Precision tip
Water-resistant
Cons
None
9. E.L.F. Cosmetics Eyebrow Enhancer
Review
Ladies, you need to try out this eyebrow pencil to get brows that are incredibly on-point. This formula from E.L.F. comes in three shades. Although its color payoff is light, it is buildable – so you can create the look you want in just a few strokes. E.L.F. is also popular for being 100% cruelty-free and vegan.
Pros
Easy to use
Budget-friendly
Long-wearing
Buildable and adaptable
Cons
10. Hourglass Arch Brow Sculpting Pencil
Review
This angled brow pencil from Hourglass has the precision of a pencil, hold of a wax, and color impact of a pomade. All you need to do is use the pointy tip to mimic hair-like strokes and the flat end to fill in large, sparse areas. This pencil is available in nine shades.
Pros
Luxurious formula
Long-wearing
Easy to use
Waterproof
Cons
None
11. Bobbi Brown Perfectly Defined Long Wear Eyebrow Pencil
Review
Whether you are a redhead or a blonde, you will have no trouble finding the right brow shade with this Bobbi Brown pencil. Its formula is waterproof, sweat-resistant, and humidity-resistant. Here's the best part – it won't fade through the day, so your brows look fresh and natural all day long.
Pros
Slant tip
Wax-based
Long-wearing
Unique shade range
Cons
None
Here's the thing about filling in your eyebrows – while a defined brow is a great way to make a dramatic look pop more, you want to make sure that you go soft on your brows for a daytime look. Feathering in little strokes and brushing them out with a spoolie will make your brows appear naturally fuller and fluffier.
That was our round-up of the 11 best eyebrow pencils on the market. Which one are you looking forward to trying? Let us know in the comments section below.

The following two tabs change content below.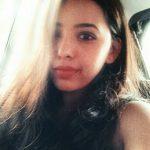 Latest posts by Esha Saxena (see all)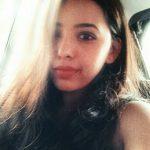 Esha Saxena
Esha Saxena is a writer, journalist, and a full-time wallflower. She holds a Master's degree in Media and Mass Communication and firmly believes that makeup is nothing less than art. Combining her love for writing with her passion for makeup, she brings to you reviews, techniques, and her ever-growing knowledge on this form of art. In her spare time, she loves reading, listening to obscure indie bands, and writing poetry – all of this while being a crazy dog lady.